It's time for another update on my painting of geraniums I found in Jerome, Arizona. They were patiently waiting for me to come along and fall in love with them as I wandered around the historic Old West mining town a few years ago.
Starting with a turpentine wash of Transparent Oxide Red and Transparent Oxide Brown, I established my design on the large, final canvas referring to the 1/4 size study (see below) and of course my photo reference.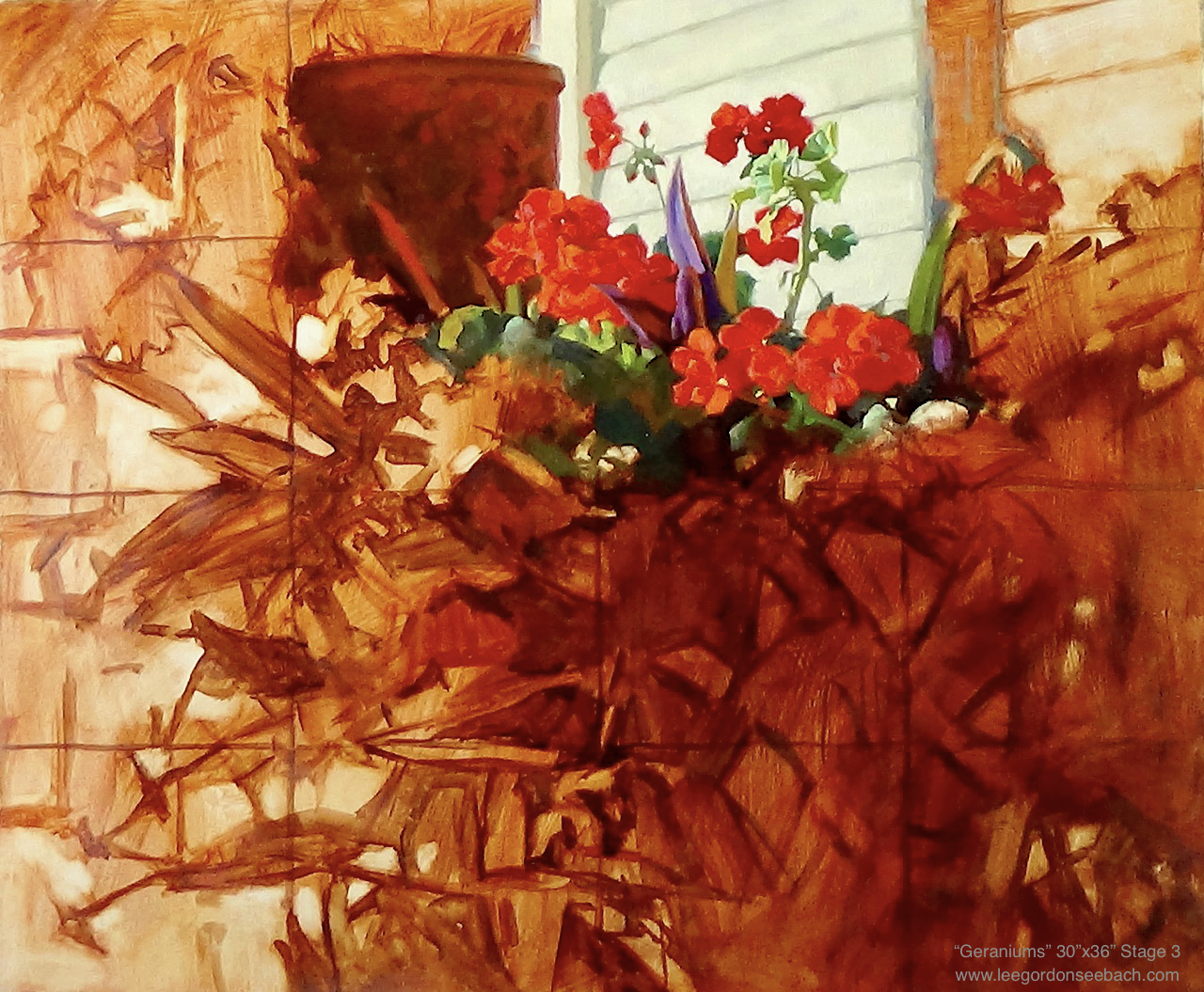 Once I was satisfied that everything was mapped out properly, I then started working on the focal geranium bloom against the light background of shutters in sunlight. I've been working out from there in all directions, trying to "finish" as I go along as much as possible.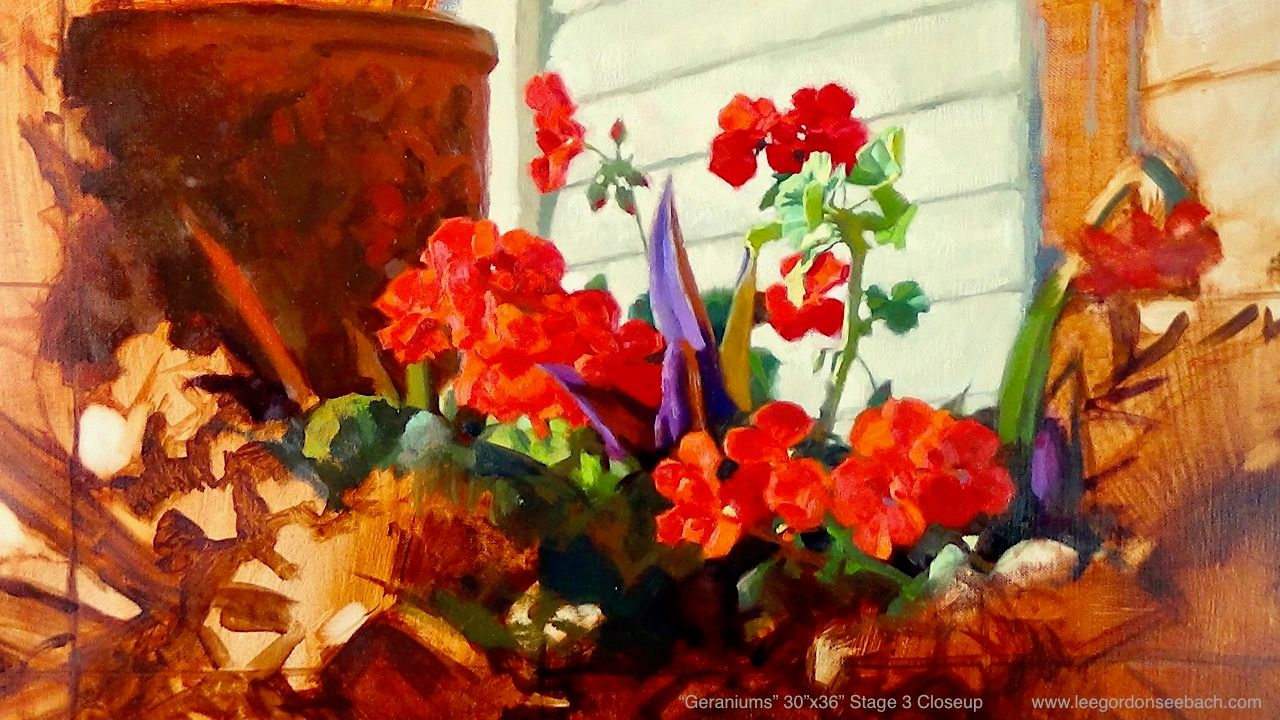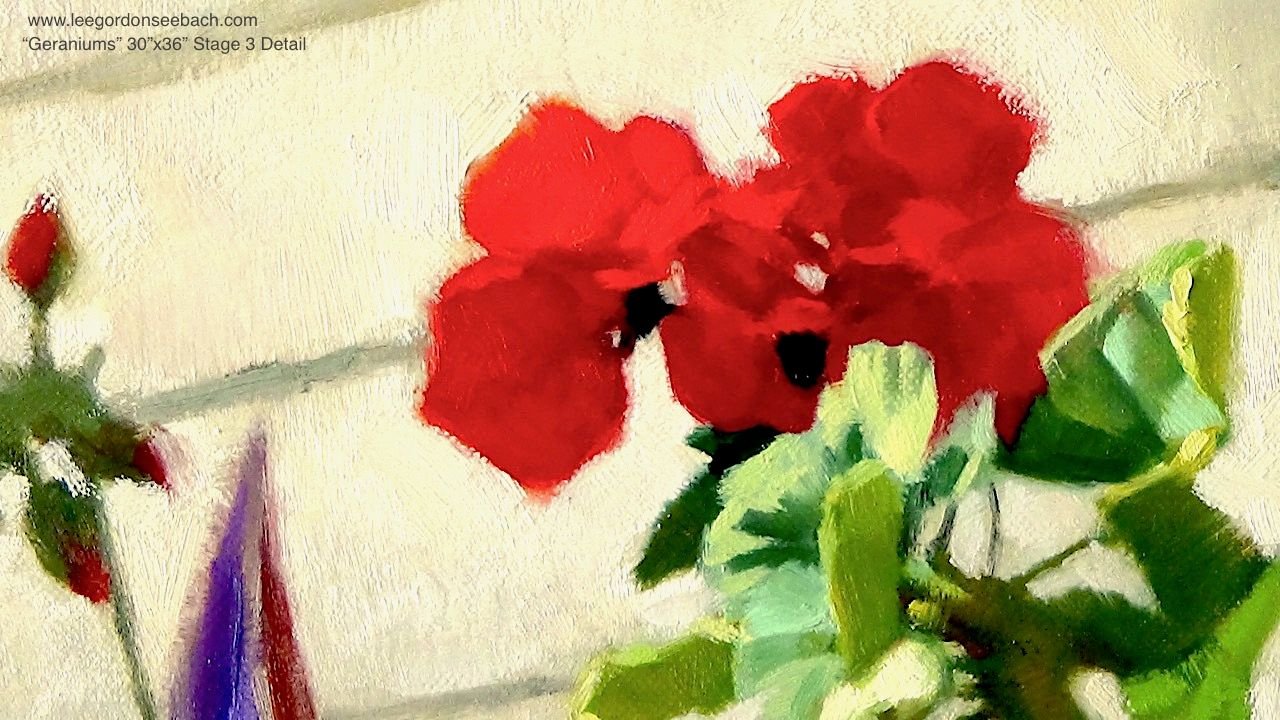 For many years I worked exclusively from life under time limitations which meant working quickly and "all over" the canvas to bring it to completion. Now that I'm working up large paintings in my studio from studies and photos I've taken, I'm putting much more time and thought into my work. I still want the painterly look, however.
Which brings me to what I love about realistic, painterly painting....
I enjoy the look of a painting that looks natural (or lifelike) but definitely looks like a painting at the same time. I have a theory that the mind can't decide finally "is it real or is it Memorex" and that creates a very enjoyable, magical, "dynamic tension," as I refer to it. It's what I've always admired about certain masters that I've studied for many years: John Singer Sargent and Richard Schmid are only two of them. This magic is what compels me to work at my easel each day, and when I achieve this quality in my work, I feel a great sense of achievement and satisfaction from it.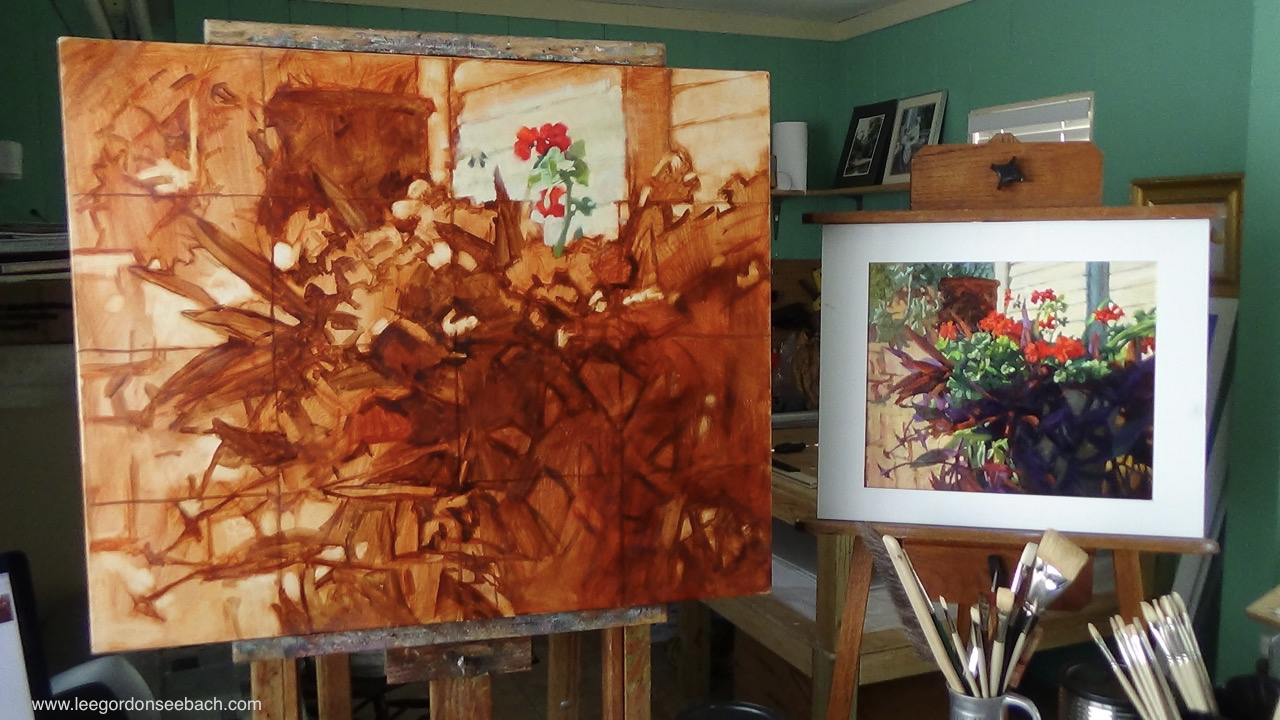 On the right is the quarter-size oil study I created to work out my idea. I refer to this study and the reference photo I took as I work on the large painting.
Stay tuned for more progress updates!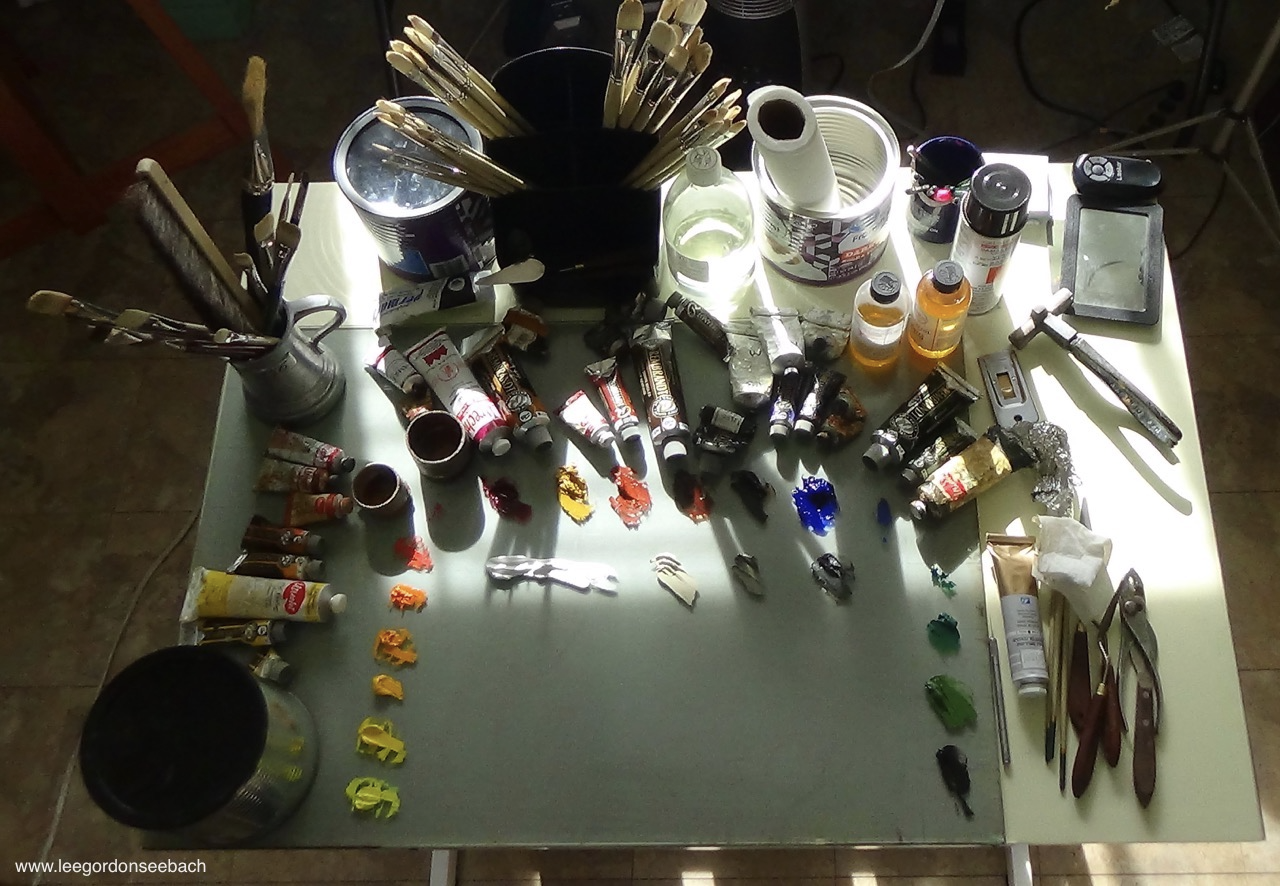 "Happiness: the full use of your powers along lines of excellence."
- John F. Kennedy
My website: Seebach Fine Art