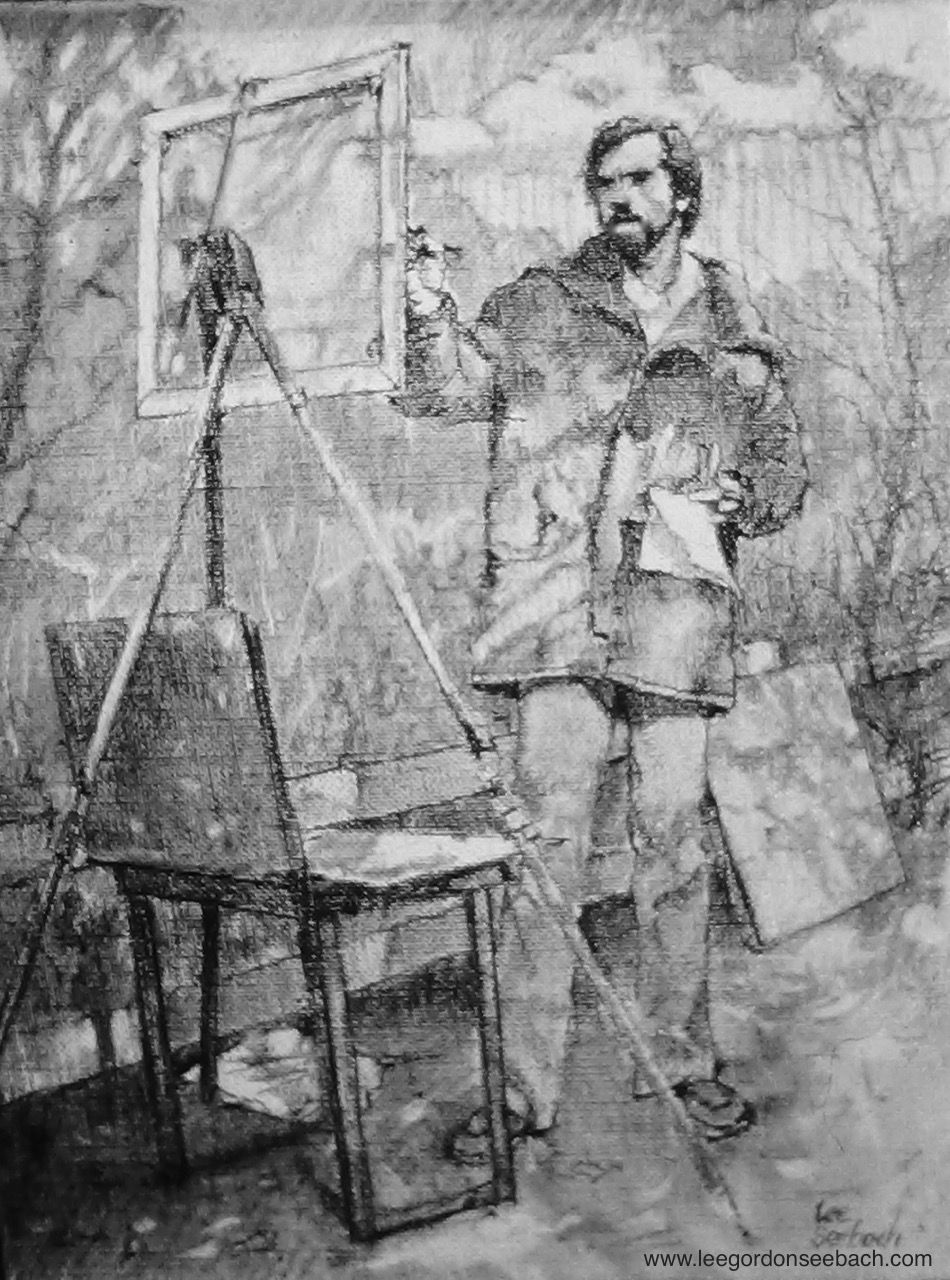 "Self Portrait" 10"x8" graphite pencil on canvas
by Lee Gordon Seebach
I did this drawing in the late 70s from of photo of me painting in a forest near Chicago. I originally intended to paint in oil over this drawing on canvas but decided that it was complete in itself.
I had been studying the work of Norman Rockwell and how he would make a finished drawing and then paint his illustration over it. In this case, I didn't have the heart to cover my drawing with paint. I'm glad I didn't.

"Happiness: the full use of your powers along lines of excellence."
- John F. Kennedy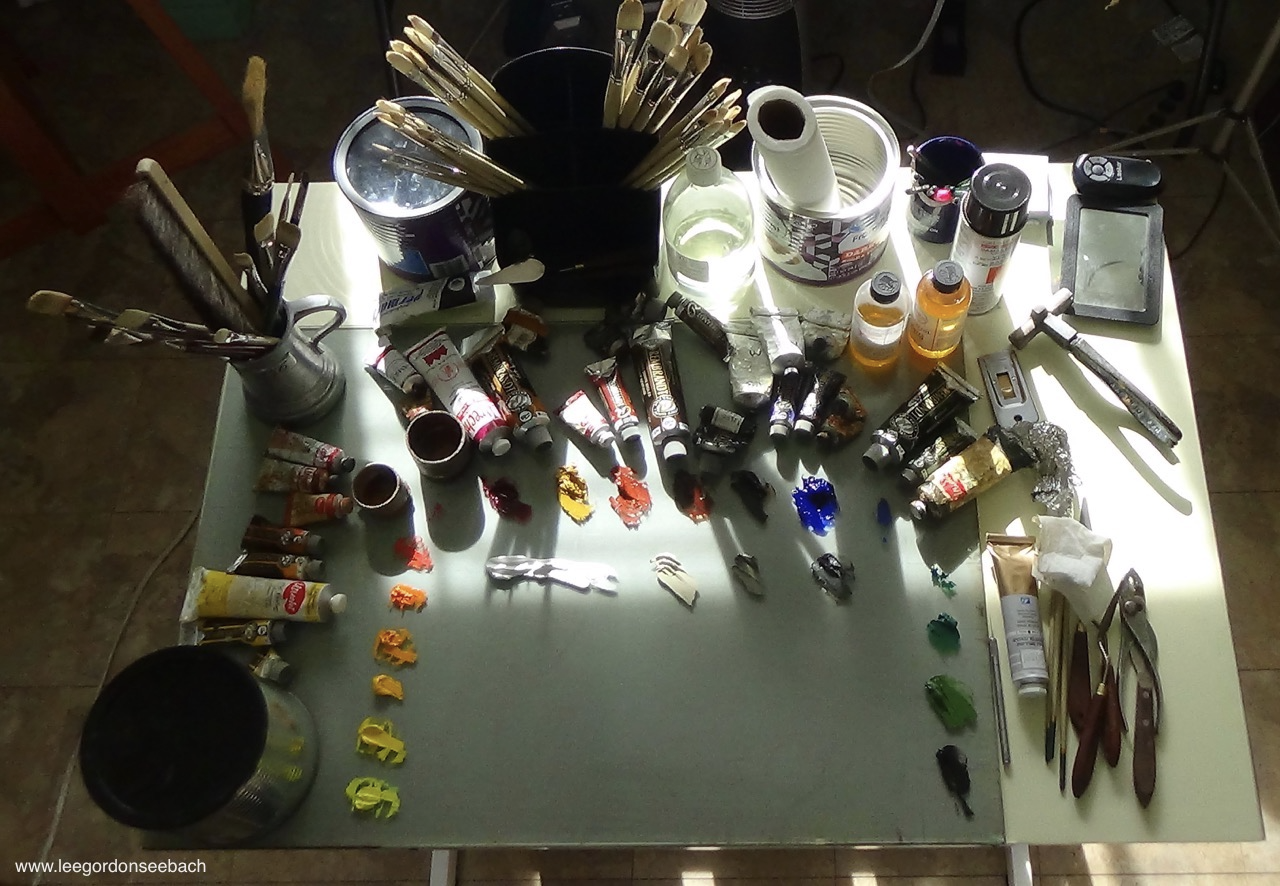 My website: Seebach Fine Art