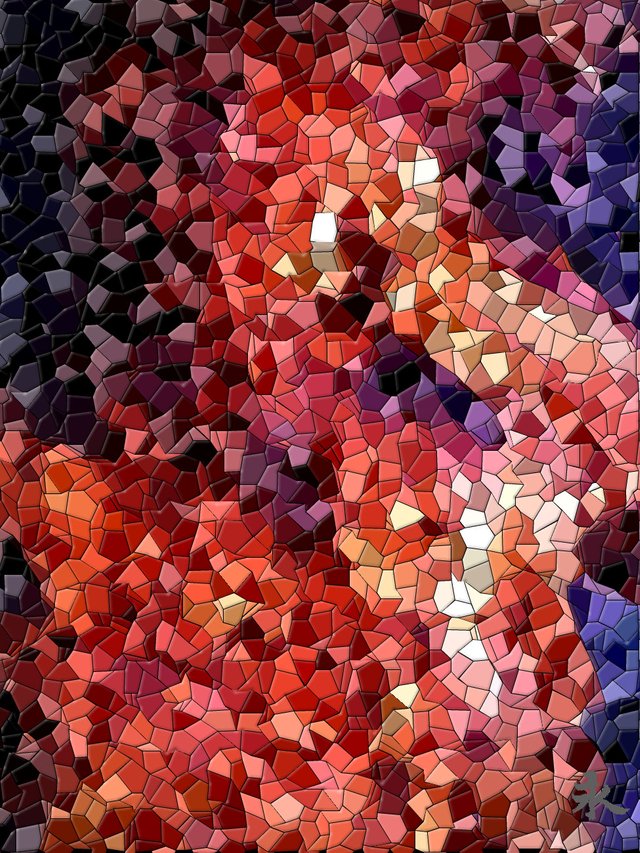 I like how this mosaic of a picture of flames turned out. The blue flames mixed with the red and yellow provide for a lot of contrasting colors.
Glass is a beautiful medium and it's interesting to pair its coolness with the heat of the flames. I was toying with the contrast and decided to reduce it.
The size of the mosaic pieces was another variable. Settled on slightly more pieces so that i could get more colors in this way instead.