Hello guys, Today I would like to tell something about a play: ART by Yasmina Reza. I loved the play and before I watched it I have read the script :D You can watch it on YouTube by the way :) I will add the link at the end of the post. Enjoy !
Here we start with the author :
Yasmina Reza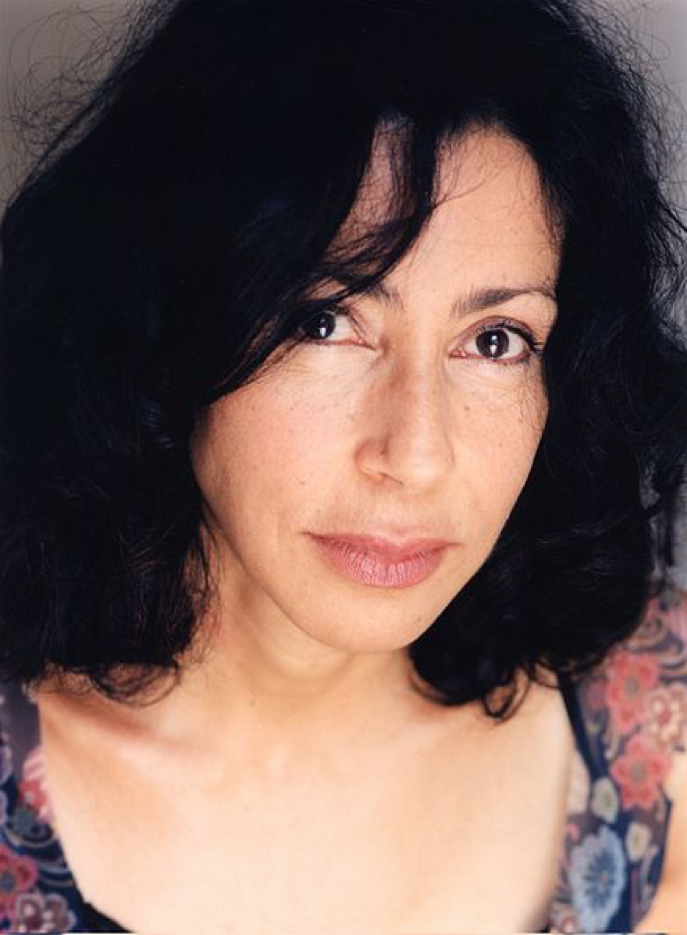 Yasmina Reza is a daughter of Jewish Iranian engineer, and also pianist, and Jewish Hungarian violinist. She was born in 1959 in Paris. She graduated from the University of Paris X, Nanterre and drama school of Jacques Lecoq. At the beginning of her career, Reza acted in several new plays as well as in plays by Moliere. She won her first Moliere Award by Conversations After a Burial for Best Author. Her second play, Winter Crossing, won her second Moliere Award for Best Fringe Production. In 1994, 'Art' was showed in Paris first, then it won Moliere Award for Best Author. She wrote her first novel, Hammerklavier in 1997.
She is best-known for her plays 'Art' and God of Carnage. Many of her brief satiric plays reflected on contemporary middle-class issues.
STORY
The story begins with Serge buying a "white" striped painting on the white background by paying two hundred thousand francs. Marc thinks what Serge did is crazy. Marc makes fun of Serge and the painting but at the same time he gets angry. Serge accuses Marc, at first, not to understand contemporary art. Yvan, their third friend, stays indifferent between Marc and Serge. As Yvan finds both of them right, trying to find between the two, his world's uneasiness begins to emerge. And these three friends, dating back many years, are starting to question their differences in their relationships. The process that begins with questioning of art reaches out to question friendship, selfishness, love, and shortly human relationships. At the end, they fight and everyone gets real ideas open. After this tough conversation they stop and paint the artworks, which Serge buys and starts all discussion in the first place. When they finish to paint, Marc writes a new story for the painting. By this way, they find a new way to reconstruct their relationships. Actually, the painting is not changed, because the ink they paint can be washable, but they have chance to explain themselves to each other.
CHARACTERS
Serge:
Serge is modern art lover, successful and well-endowed dermatologist. He perceives himself as a sophisticated person about contemporary art and tries to prove the elegance of his own aesthetic pleasure through this contemporary painting. Serge is angry with Marc because he's so tough to talk about things he's not capable of.
Marc:
Marc is an engineer and lover of classical art. He reacts very aggressively to Serge, because he paid an astronomic amount to "white" painting, which in fact Marc gets angry because he thinks that Serge does not value their friendship as much as he did in the past.
Yvan:
Yvan is the third character who fails in the life more than other two character, trying to soften the conversations, choosing to be silent in this artistic fight. While his friends are discussing and Yvan tries to stay in the middle, begins to reveal the complexities of his inner world, mostly issues about his upcoming wedding, as long as the debate continues.
What is My Personal Opinion?
I liked this script and I watched the play after I finished to read. It was funny to read, also watch, but I was always thinking about the main message hidden behind the conversations.
I think the thing that is really emphasized in the script/play and what I enjoyed most is that our relationships are a journey and do not have perfection. On the contrary, these imperfections may cause you to refresh yourself and make the relationship even more realistic, if you behave right. Especially, the quotation* which Yvan's psychologist gives sheds light on the opinion about relationships. The translation of this quotation is your character should not depend on your friends' characters and you should not judge your relationships based on your bias about other fields such as art, because every person is special and friends should be accepted as who they really are.
The second thing I find worth to mention is balance between characters. All of the characters have strengths and weaknesses. They are sometimes right, sometimes unfair; but you can not comment on who is good, who is bad, you can not hold sides. You think like Serge, then suddenly you give Marc right, and you want to have some Ivan's tolerance.
"Art" is actually an empty space where we can see what we want to see; a big white picture, friendship, human relationships, our thoughts about art.
*Quotation: "If I'm who I am because I'm who I am, and you're who you are because you're who you are, then I'm who I am and you're who you are. If however... I'm who I am because you're who you are, and you're who you are because I'm who I am, then I'm not who I am and you're not who you are."
To watch: