Sharing my Old Tape Art - The Old Man
Hi Friends!
Today I want to share about the background of the creation of this art work and how the process of making it. I'm the kind of person who does not really like the crowd, because it's too noisy so I can not enjoy the sound of nature itself. But sometimes I like to visit the center of the crowd too, but open like a mall, supermarket, playground. I am more interested in visiting the center of the crowds such as traditional markets, fish harbor docks, factories and so on.
Until my friend asked why? Because he was surprised to see my way unlike most other humans. My reason why would prefer to visit such a place because I can see the other side of life experienced by human beings on this earth. Fishing docks, traditional markets, factories I often meet people whose lives are not very good in financially. So when I pay attention to what they are experiencing it makes me able to give thanks because it is still given the pleasures of life better by God.
And it is also often my inspiration in making the work, I often illustrate the things I see from such a place into my artwork made of brown packing tape. And like this is the result.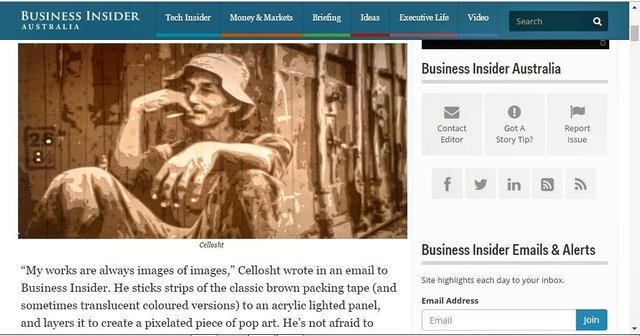 ---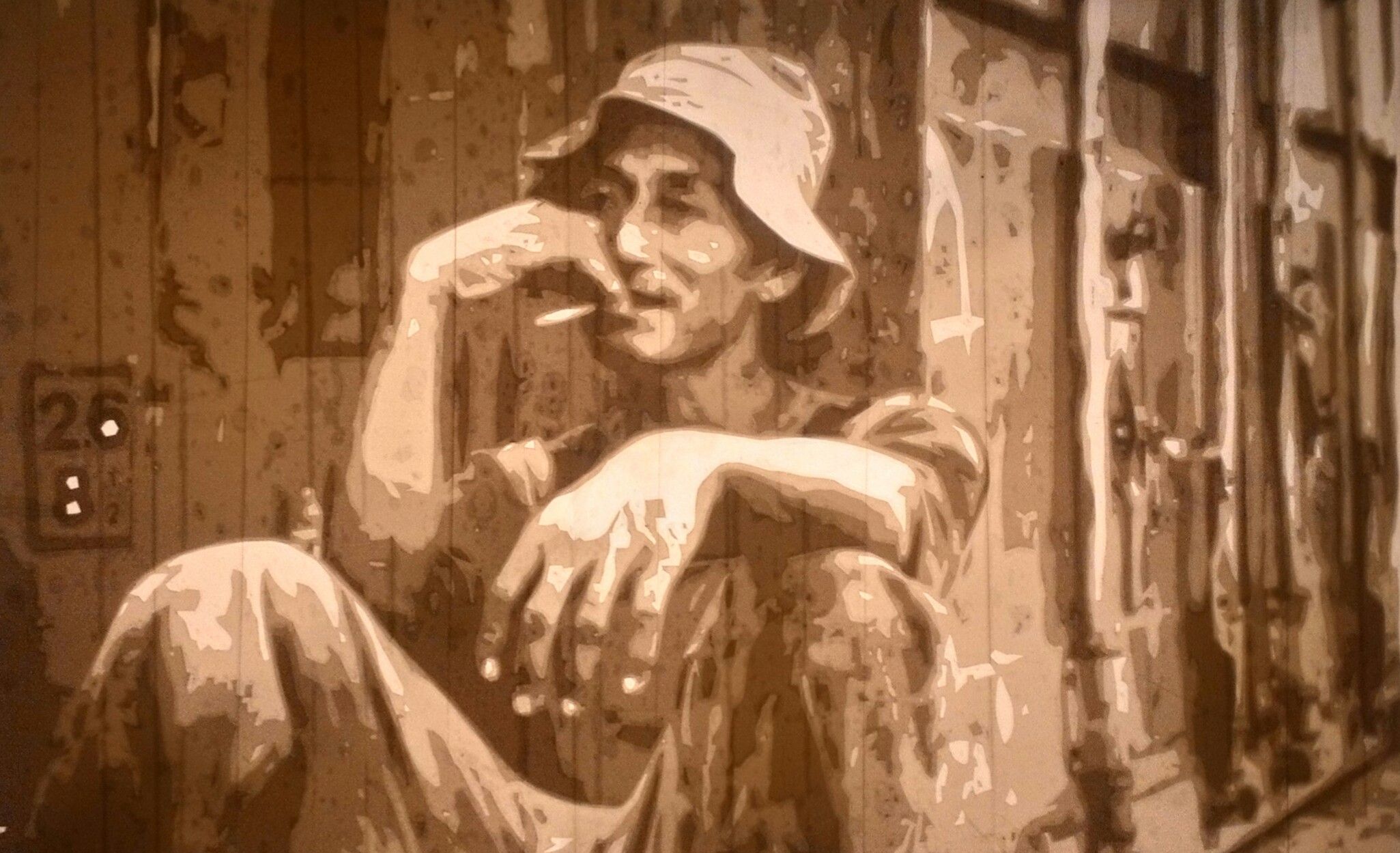 I made the figure of a man who was seen sitting resignedly leaning against a container while smoking a cigarette. I can imagine from this body language he was resting while imagining how painful life he was living at that time.
---
And here I attach the material I use in making it.
1 Roll the brown tape
1 Aklirik plastic sheet
1 Knife

This technique is made using the help of light so that the image you want to make with this piece of tape can be seen. I used tape as a substitute for paint, a plastic aklirik instead of a canvas, and a knife instead of a brush. Well, if the painting requires to sweep paint e over the canvas then this technique requires cutting the layer after the tape until the figure is formed.
---
And here are some stages and details that I attach.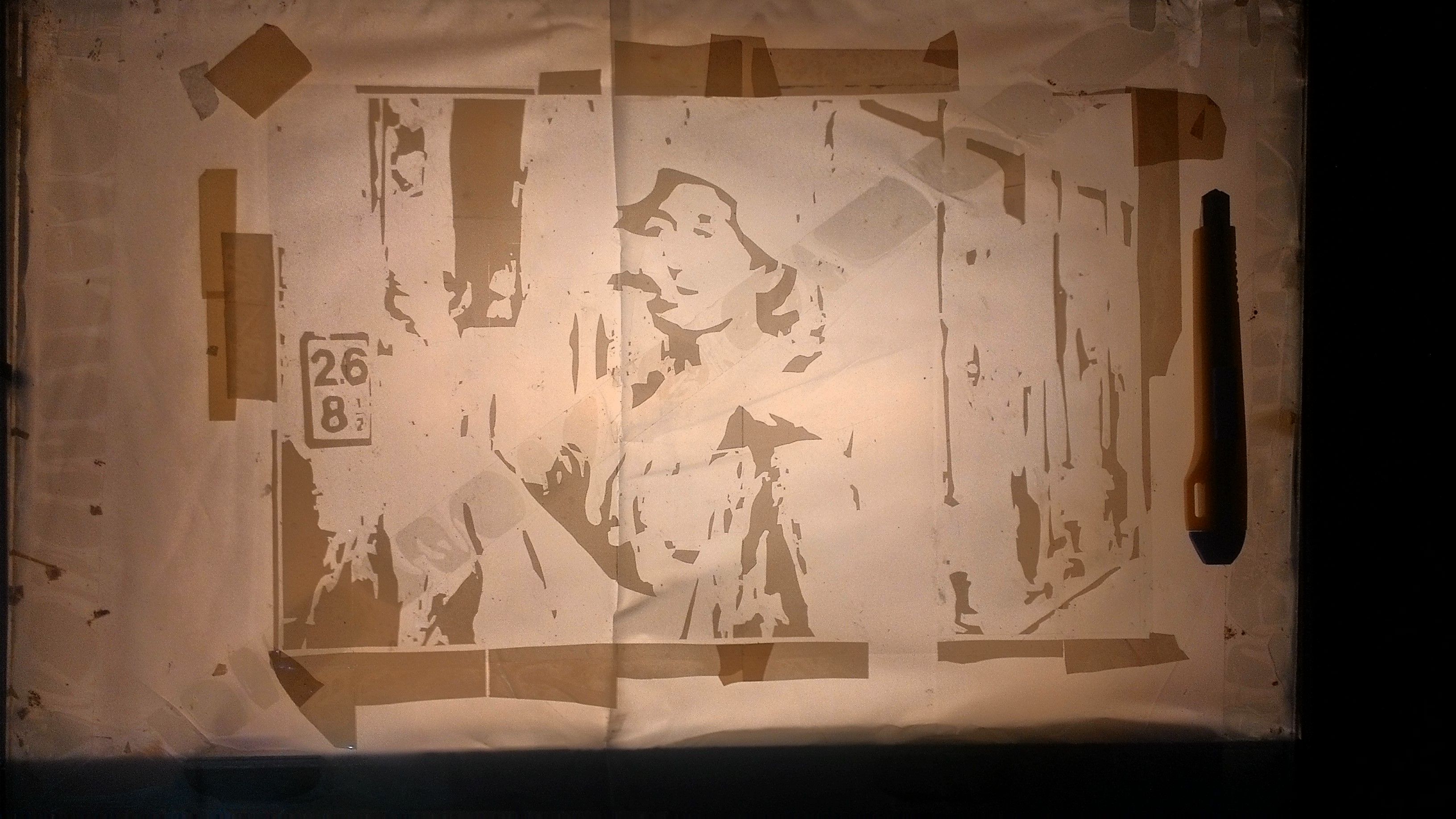 This is the first stage where I sketched directly using packing tape.
---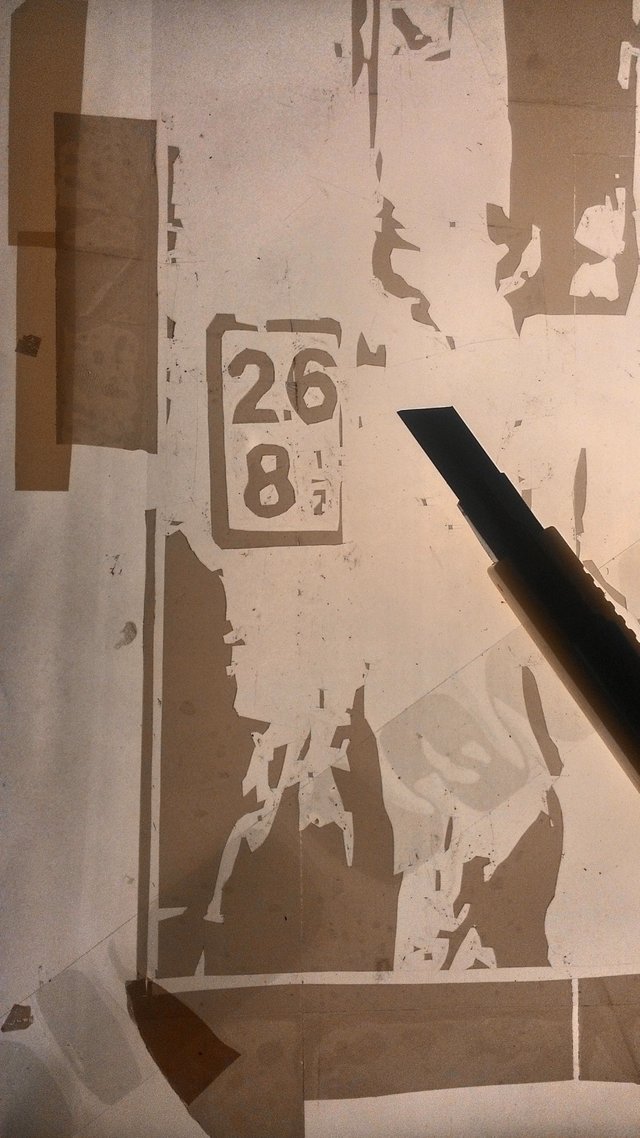 Details are viewed up close.
---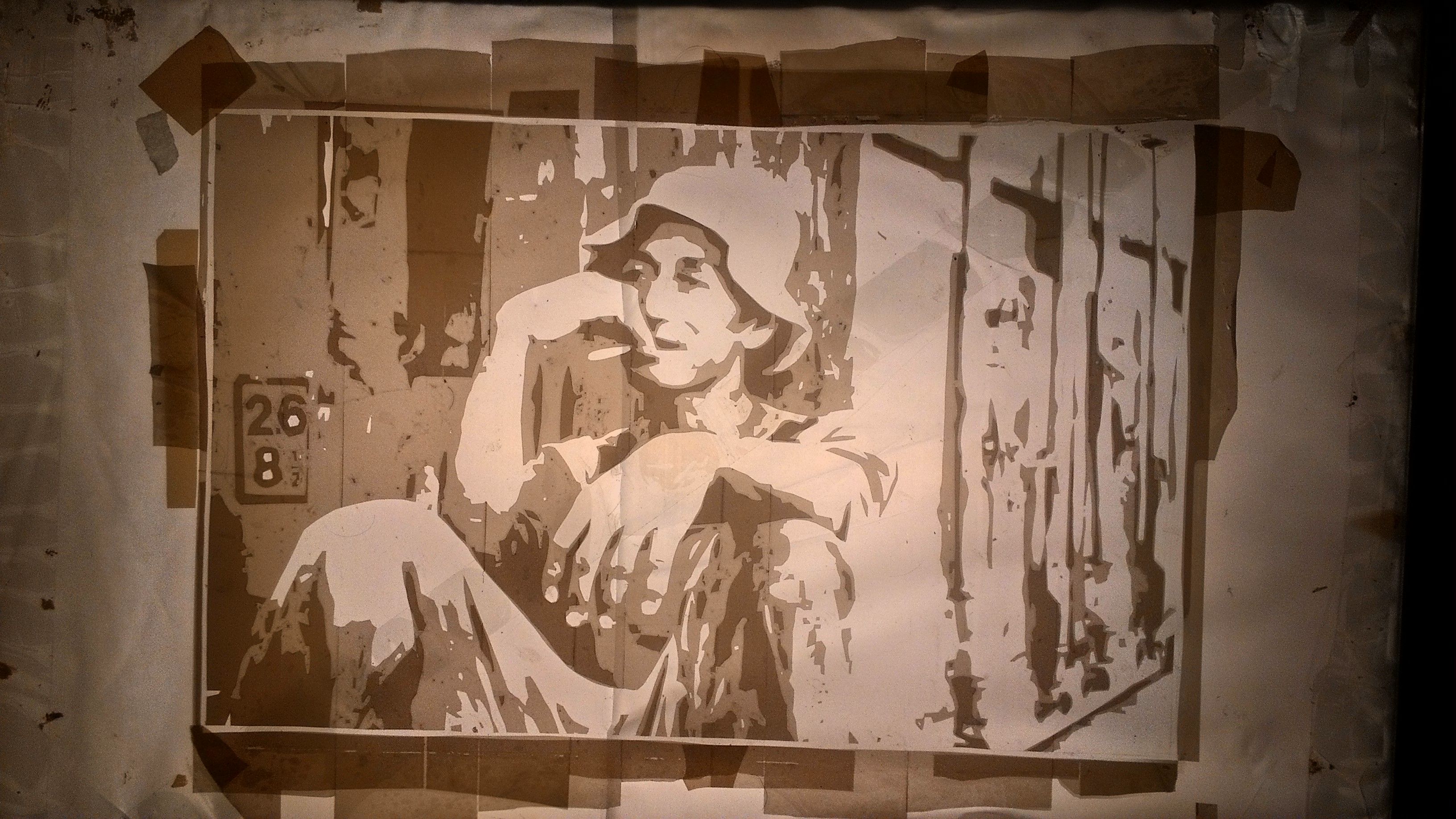 This is the second stage, where the first sketch is coated with one more layer of tape.
---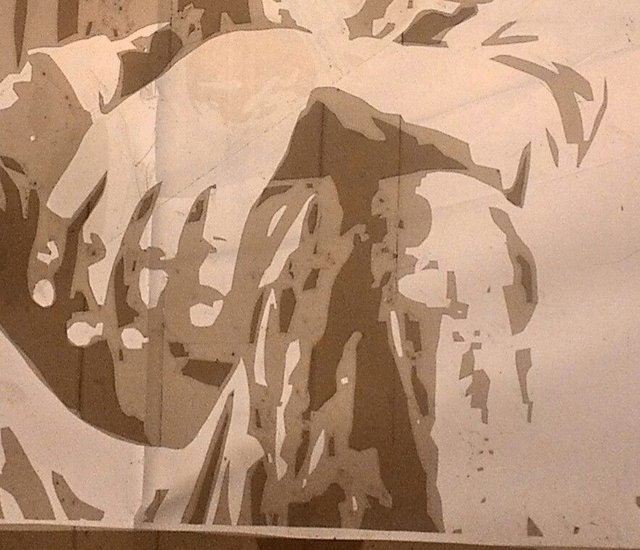 Details of the second phase are seen up close.
---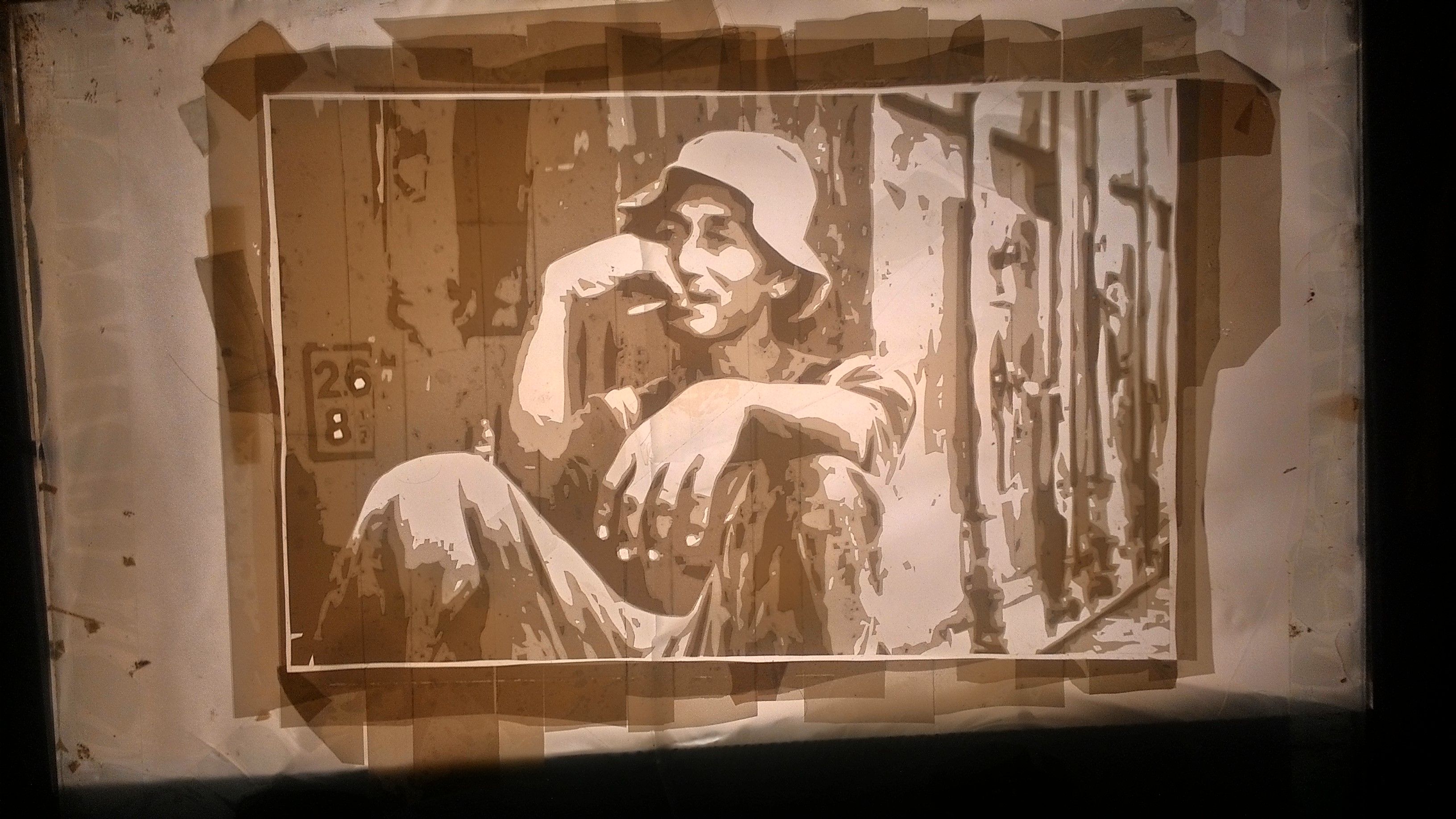 The next stage where I continue to give a new layer and cut it to form the image as I want.
---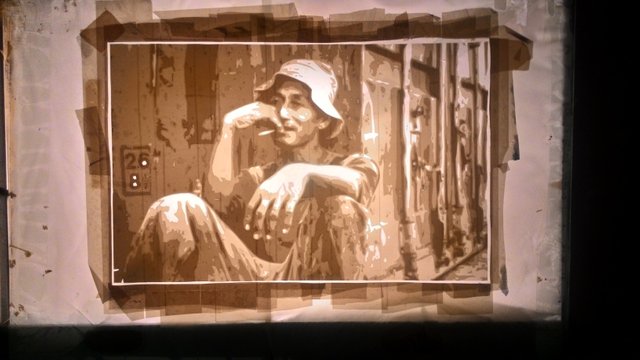 At first glance looks no difference from the previous image, but if viewed back carefully then it will look some layers of packing tape that makes several different color gradations.
---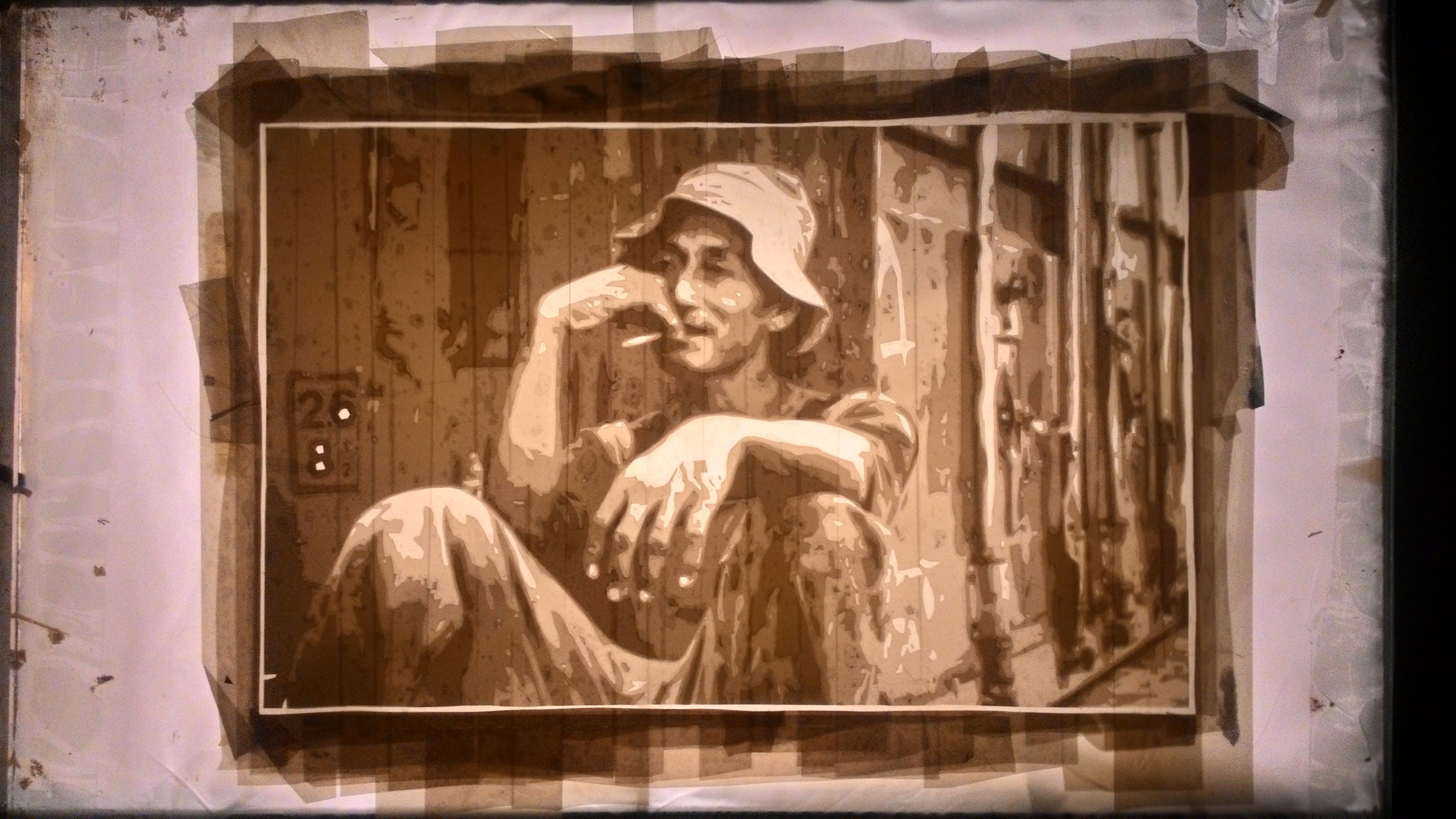 And if I feel this picture is what I want it to be like the light dark color that fits. So I stopped giving the tape again.
---
The time I spent making this artwork is about 18 hours. With size 20 x 30 cm. Actually the smaller the size created using this technique then the challenge that I get is the more difficult in cutting, it takes extra patience. And if you make a drawing with this technique using a large size, then the challenge I encountered is difficult to tidy patches tape that is too thin to be wrinkled and impressed not neat, but easy to cut and shape because of its large medium. And if you want to see my portfolio, please click this link: http://tapeartsociety.com/en/descubriendo-el-tape-art-indonesio/
Thanks for visiting my blog, I hope you guys can be inspired to try to make it too. Peace to all of you!