One of my favorite drawings in the studio!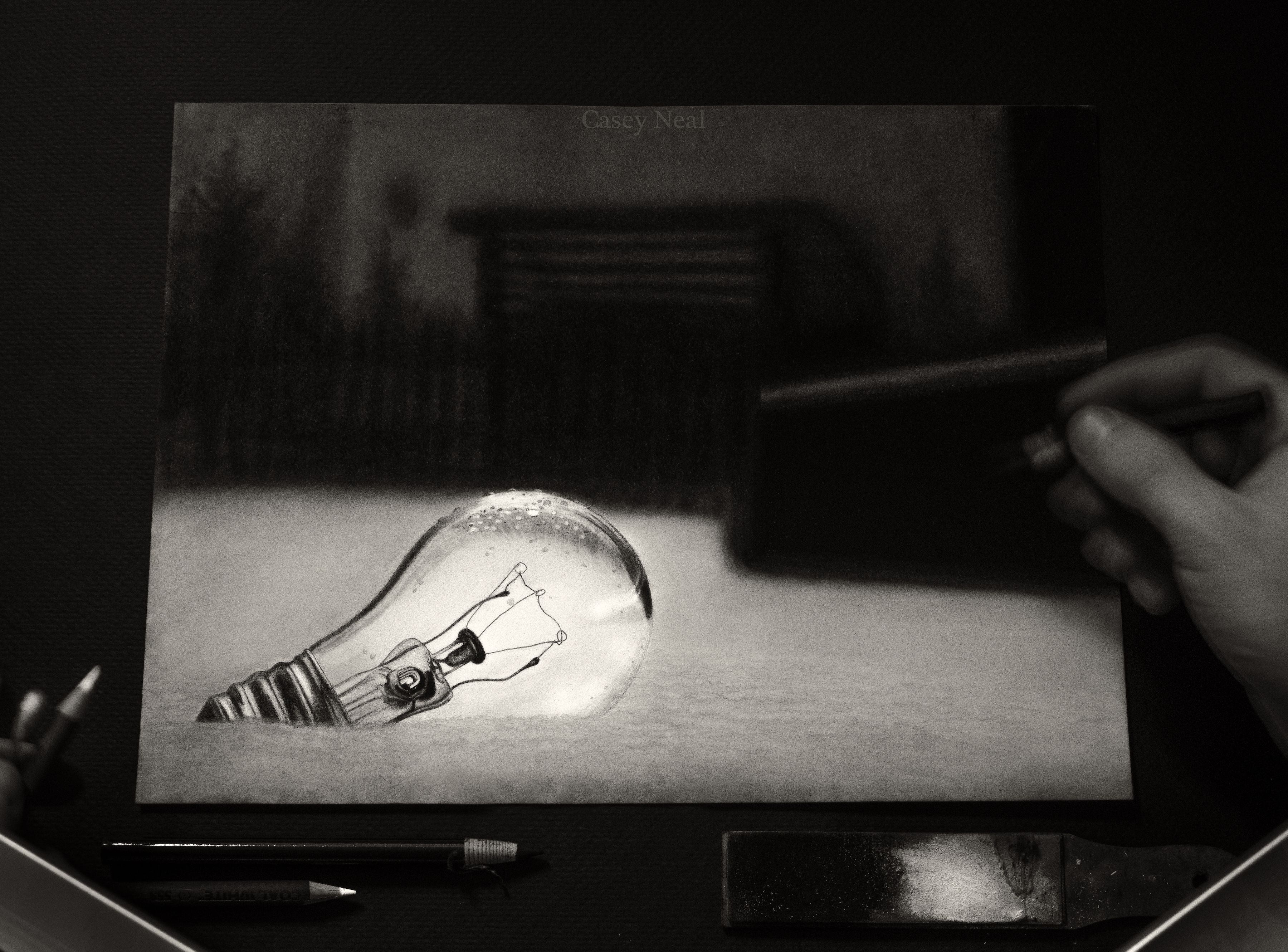 I sketched up this lightbulb a while back after a good snowstorm we had roll through the valley. I was swapping out lightbulbs in the studio when I saw the snowfall out the window and had the idea. So I took a brand new bulb out back and captured the reference photo for this drawing.
Materials:
Graphite: Staedtler-Mars Lumograph Pencils
Charcoal: General's White & Black Charcoal Pencils
Paper: Strathmore 400 Series White
Development: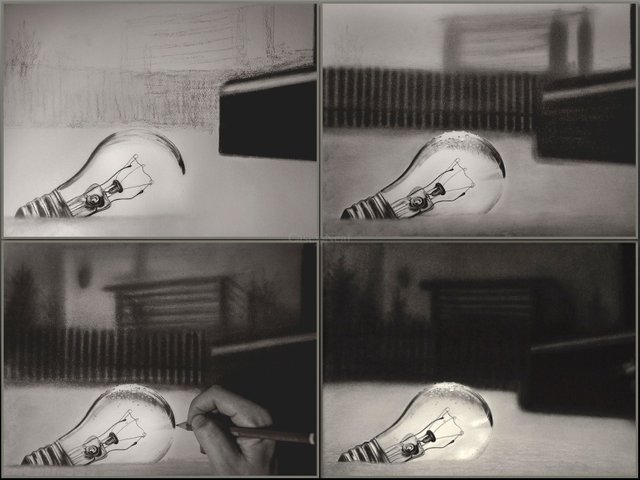 The majority of this drawing was created using the light graphite pencils. Once the details were drawn I darkened the shadow areas using black charcoal. The very last step was throwing in a touch of white charcoal to make those highlights pop.
Reference: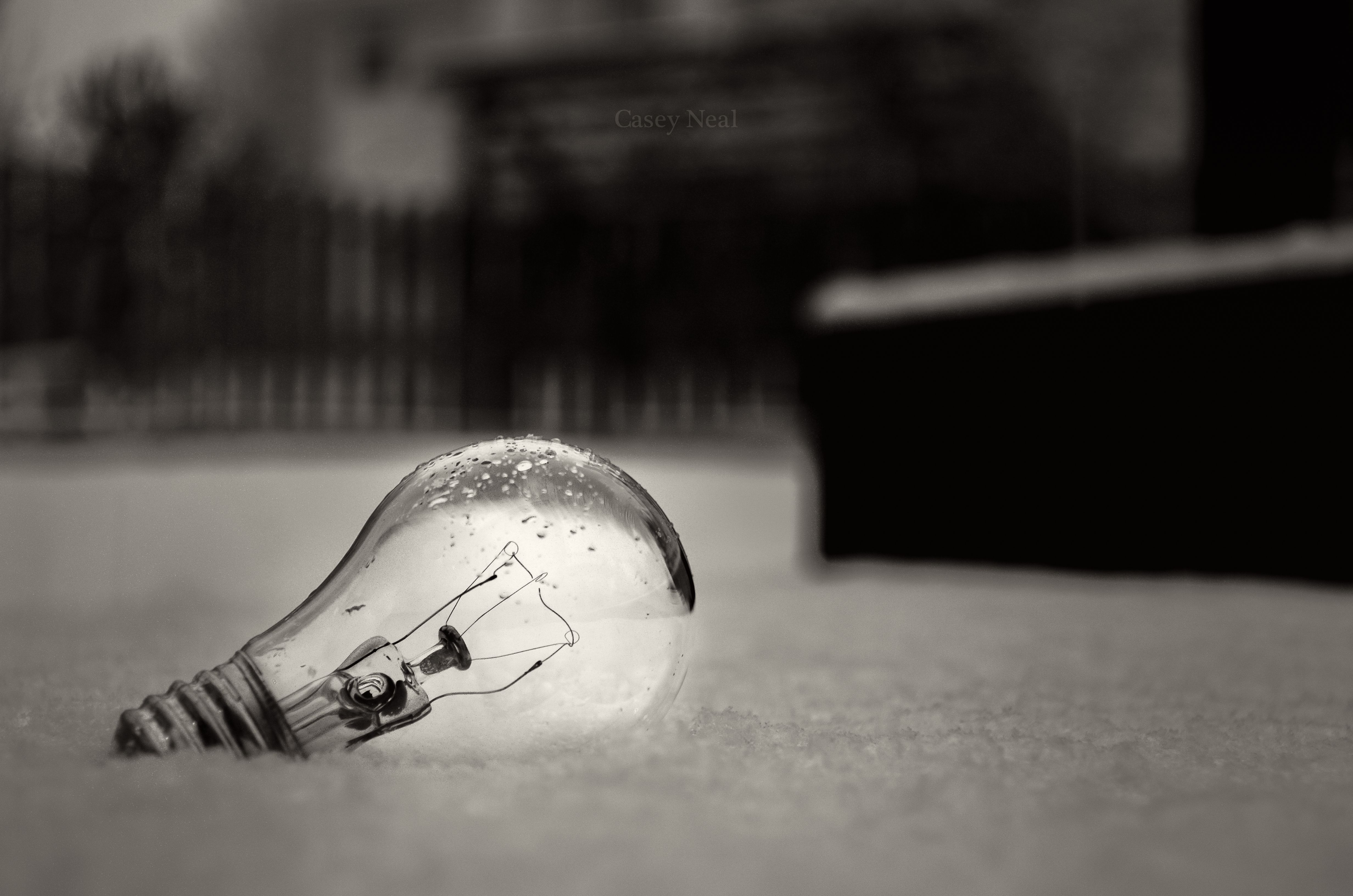 Thank you to those that took the time to view and read through my post.
It's very much appreciated.
If you'd like to keep up to date with my artwork, feel free to give me a follow!
You can also follow me on social media.
Official Website: http://www.CaseyNealArtwork.com/
Facebook: http://www.facebook.com/CNealArtwork/
Instagram: https://www.instagram.com/casey_neal/