"In Flanders Fields" (Acrylic Painting / Tokenized Art)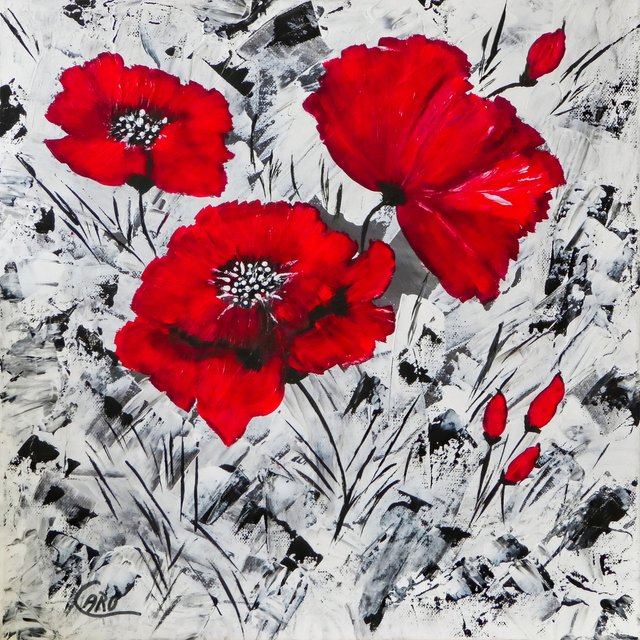 "In Flanders Fields"
Acrylics on canvas, gloss varnish,
40 cm x 40 cm (15 ¾" x 15 ¾")
"Short days ago we lived, felt dawn, saw sunset glow, loved and were loved, and now we lie, in Flanders fields."
No video today, instead a representational painting inspired by John McCrae's famous poem which I quoted from above.
Are you a Hiver? If you like you can buy a NFT of this painting on NFT Showroom. NFTs are highly collectible, limited edition, digital representations of art on the HIVE blockchain. This NFT contains a 3,200 x 3,200 px HDR photograph of my original work suitable for printing and framing.
Thanks for looking, and please don't forget to upvote and reblog if you liked my art. Until next time!
 
 
All art is for sale in my web gallery.
Crypto accepted, please inquire for quote.
 
Website:
http://www.carolinepurcell.com/
 
YouTube:
https://www.youtube.com/channel/UCFR4kTHX-RL4UQBBT1qwhOQ