The Building of the Horse #7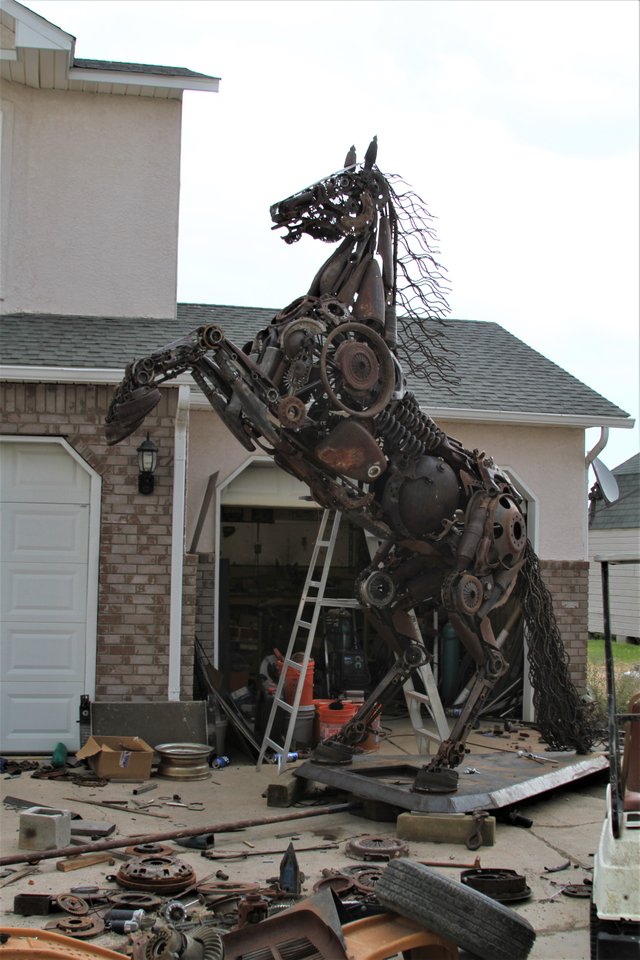 It has been a while since I posted anything on here, so I thought I'd finish up my horse build series. Here are some photos of the build since the last post.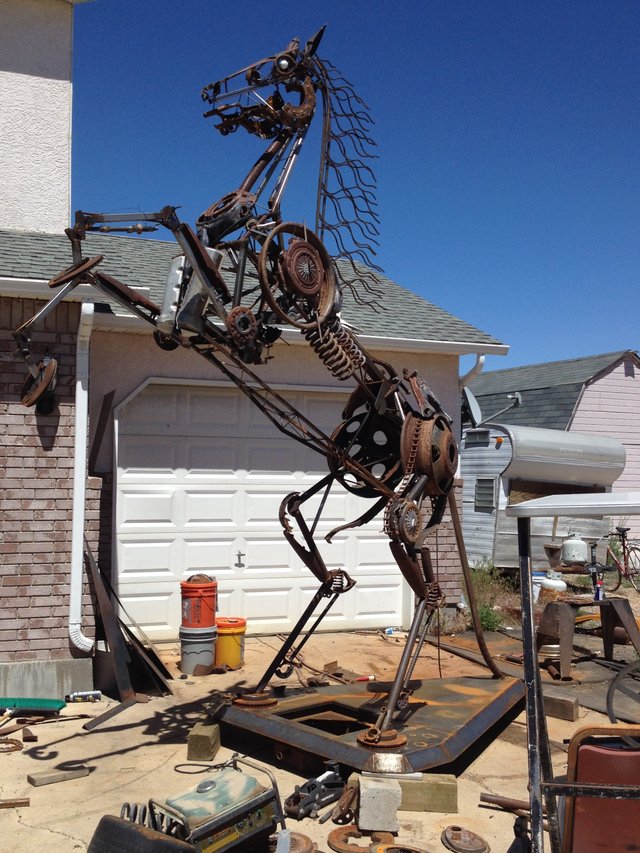 Wow it really has been a long time.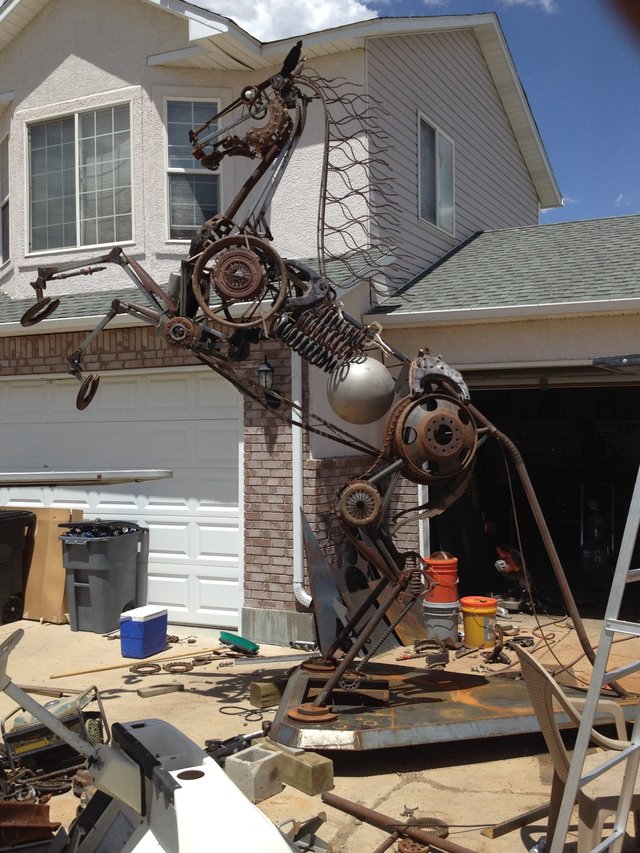 Often times I end up trying parts out and they don't really work out right. The shiny dome in the belly here is one such part. It wasn't quite right, but it got me pointed in the right direction.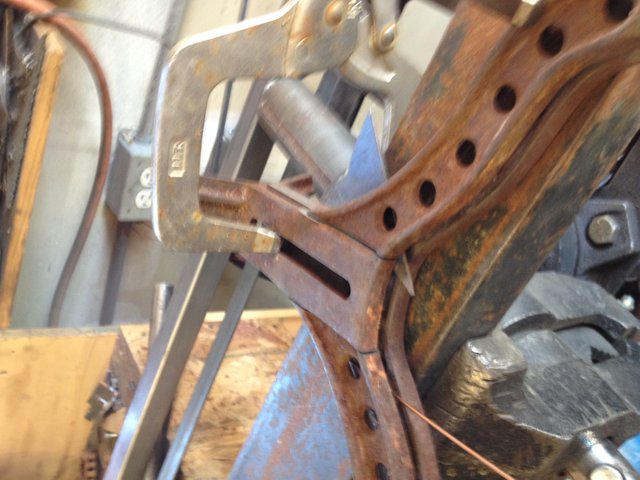 When working with found objects, creating symmetry in a sculpture can be a real challenge. Here I had two identical brackets, which was bad, because I needed a left hand and a right hand version to do what I wanted to do with them. I was able to fix the problem by cutting the side arms off and flipping the middle around before welding the part back together.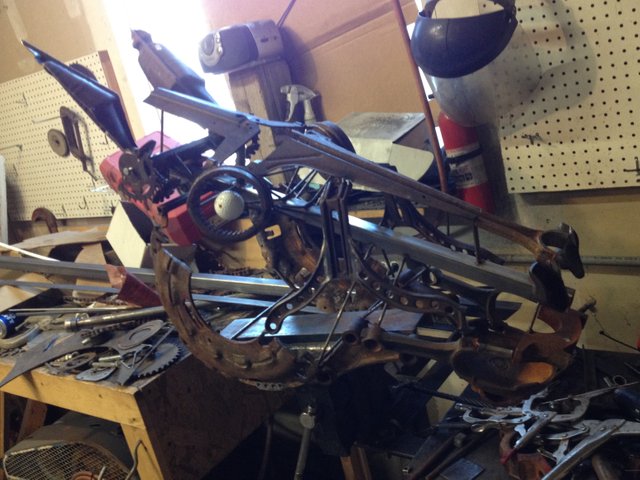 They could then be welded to the head, filling it out considerably.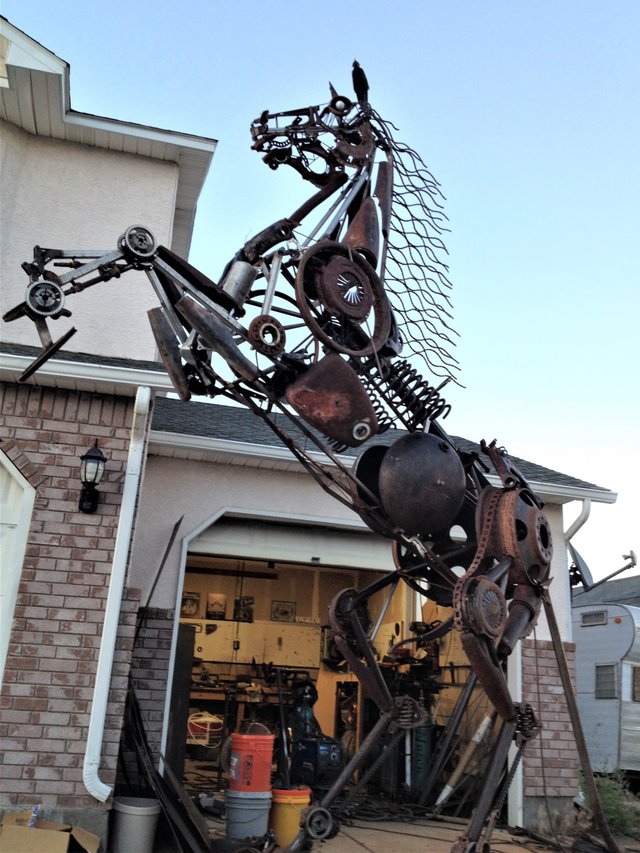 I found an old compressor tank, and the ends worked well for the stomach area.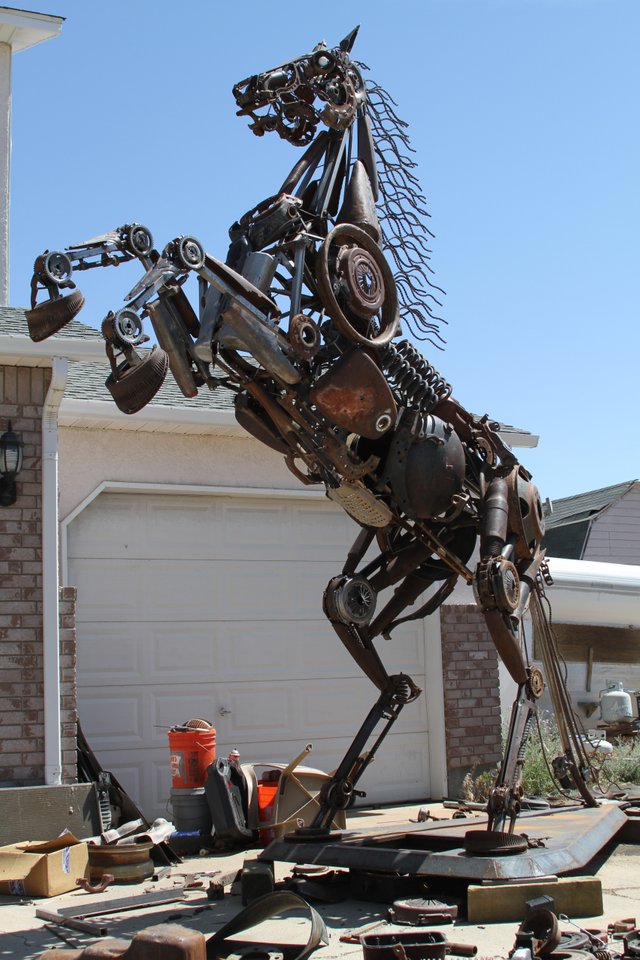 The lower chest piece helped a lot, but the hooves really brought a huge improvement.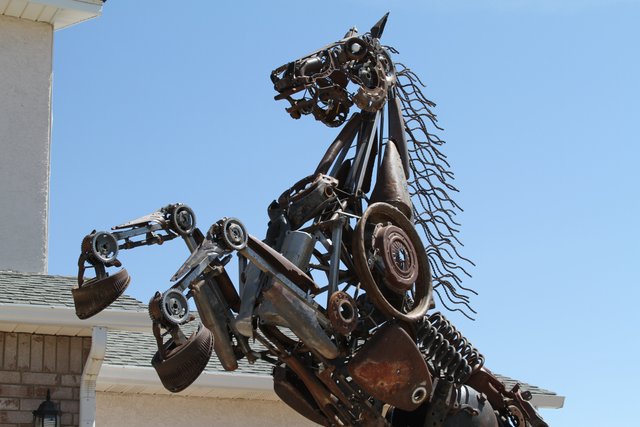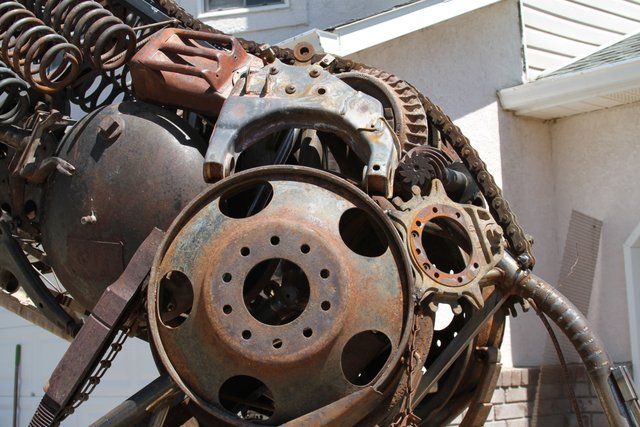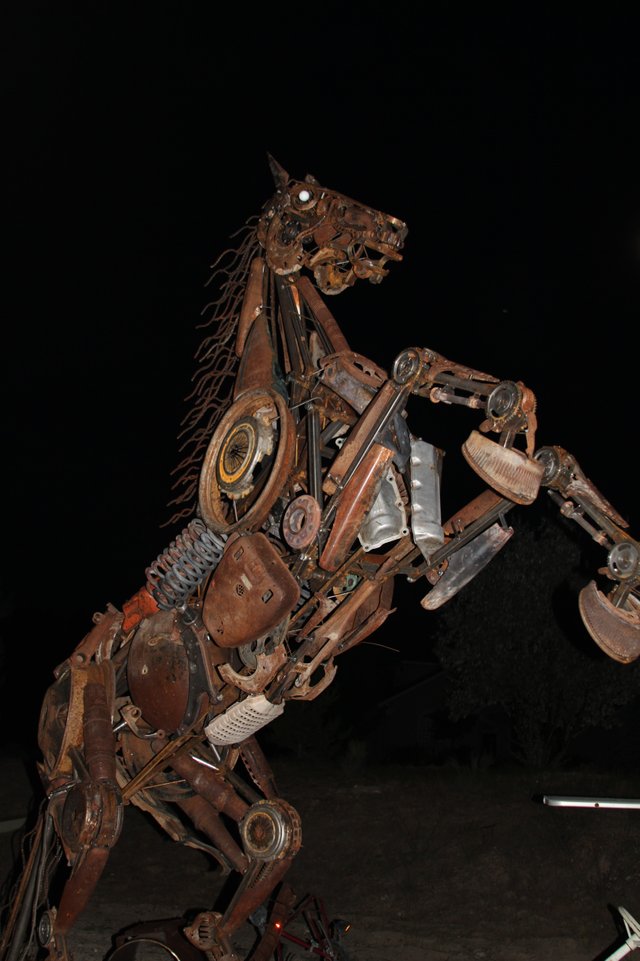 This night photo was kind of cool. Perhaps a bit evil.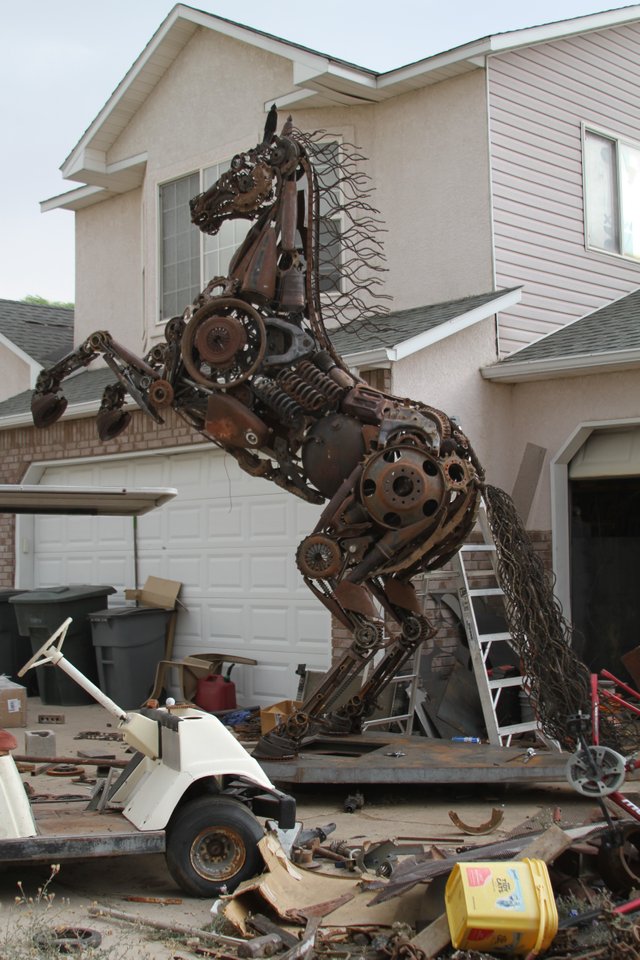 Horses with tails are better than the tail free ones.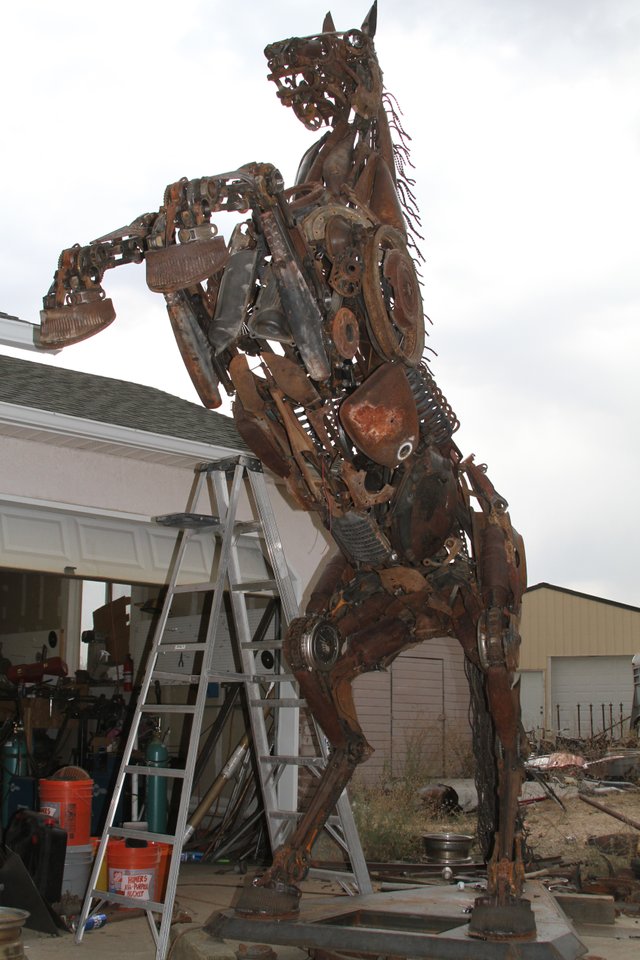 Should I write any more on this post? The horse votes nay. Thanks for reading.