The Building of the Horse #4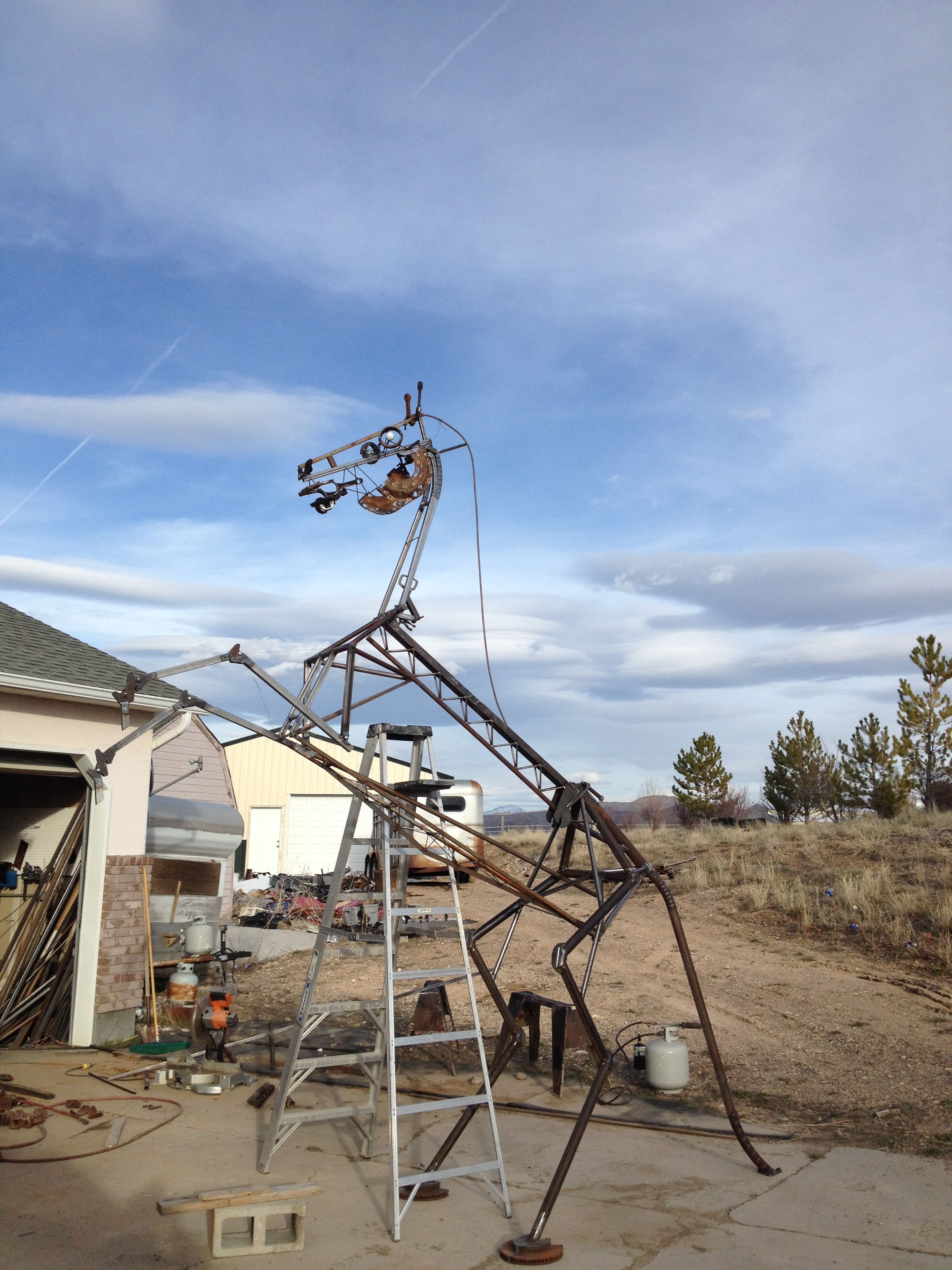 Greetings fellow humans,
Yet again, I bring you a new installment of the adventures of the building of the Horse. Rearing Horse is my upcoming kinetic sculpture for Burning Man 2018. It is made possible in part by a grant from Burning Man Arts Foundation.
In the last post, I was gearing up to move the Horse outside so that I could continue building it upward. This week I started by making that move.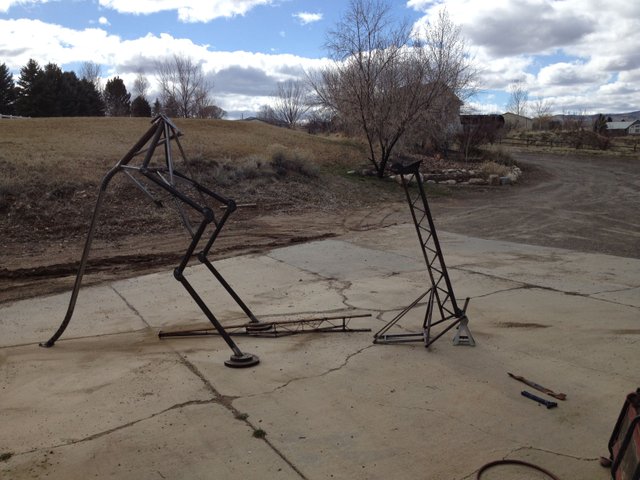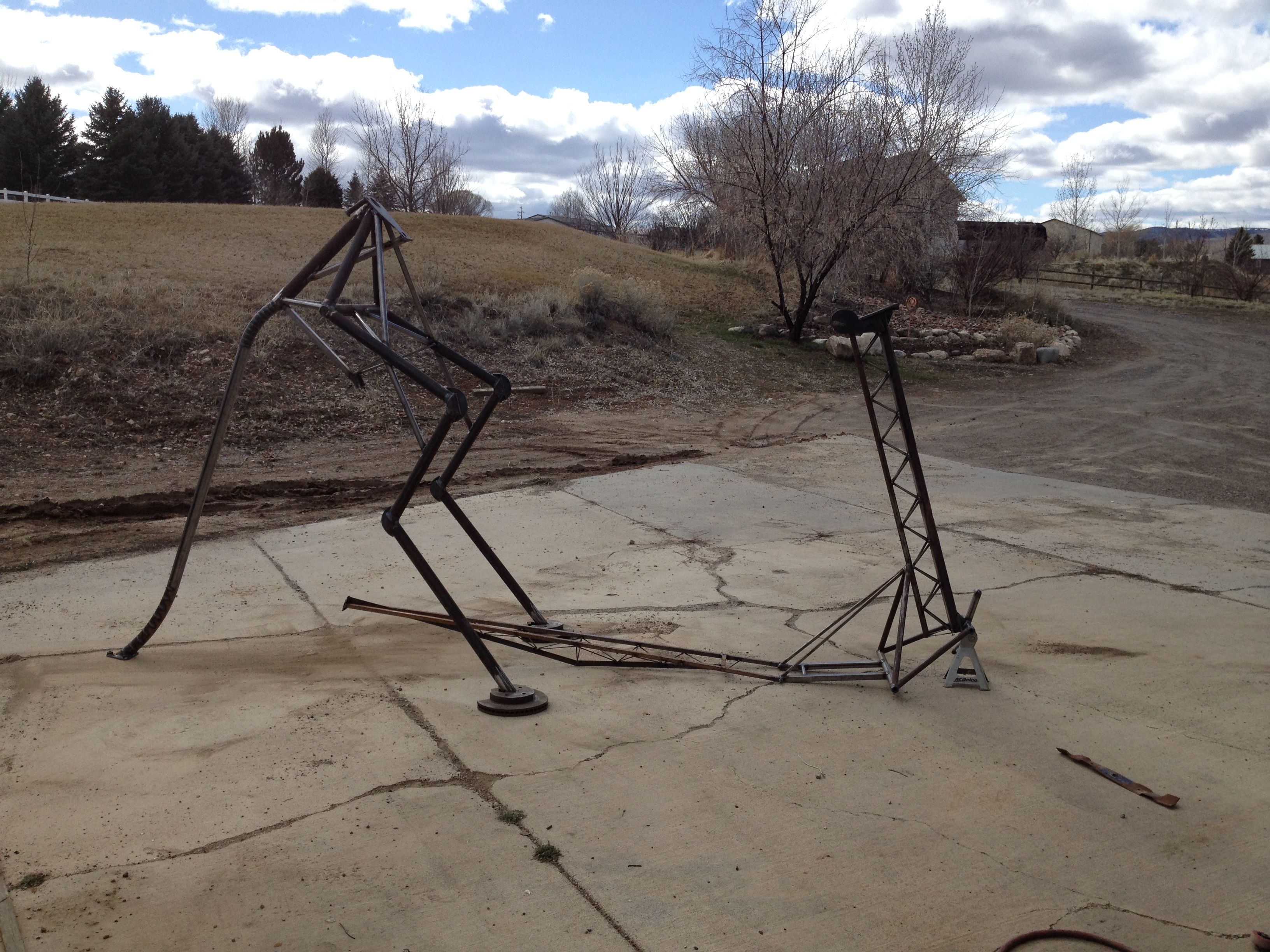 To set up the horse frame, the first step is to attach the kickstand to the spine frame.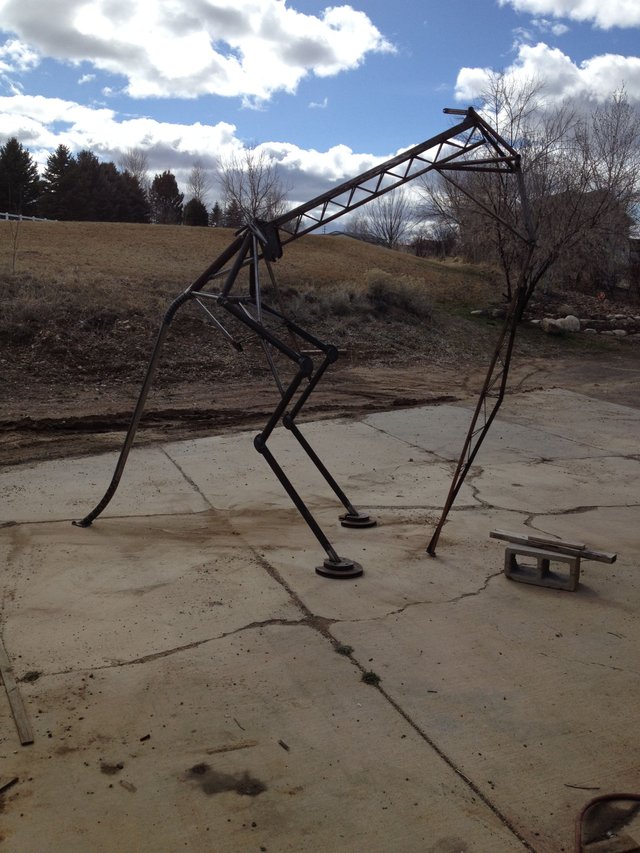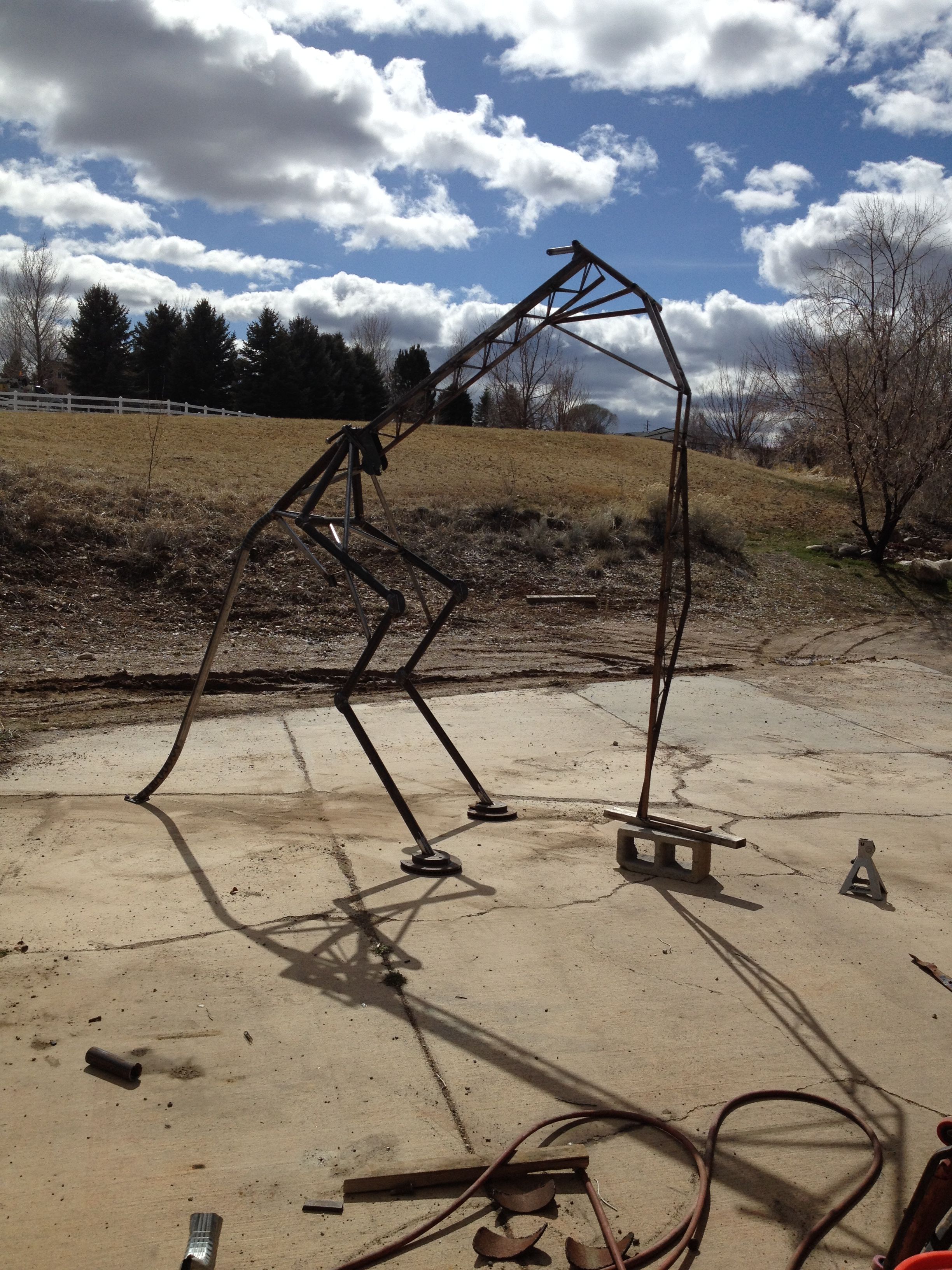 The kickstand supports the spine during lifting, and holds it in place while the bolts are installed.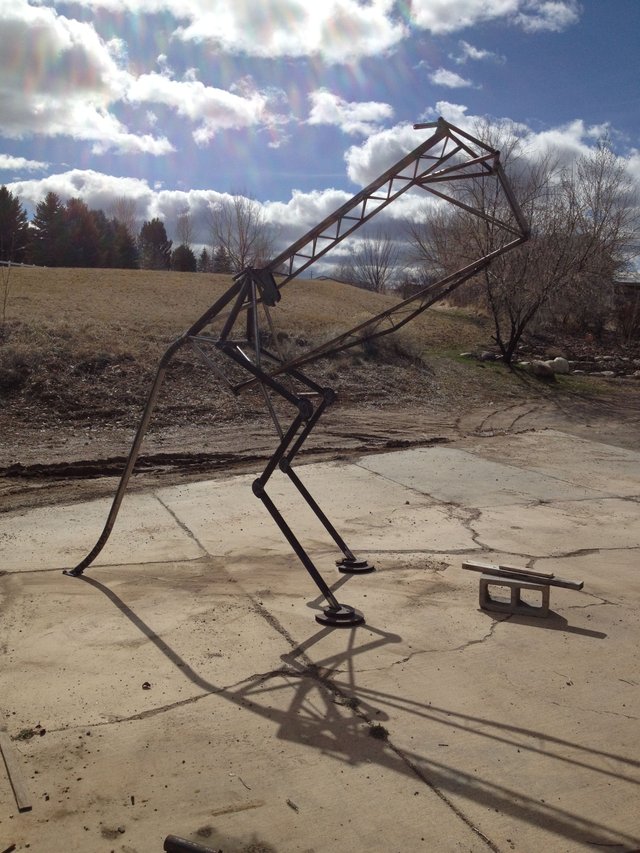 The kickstand then folds into the body.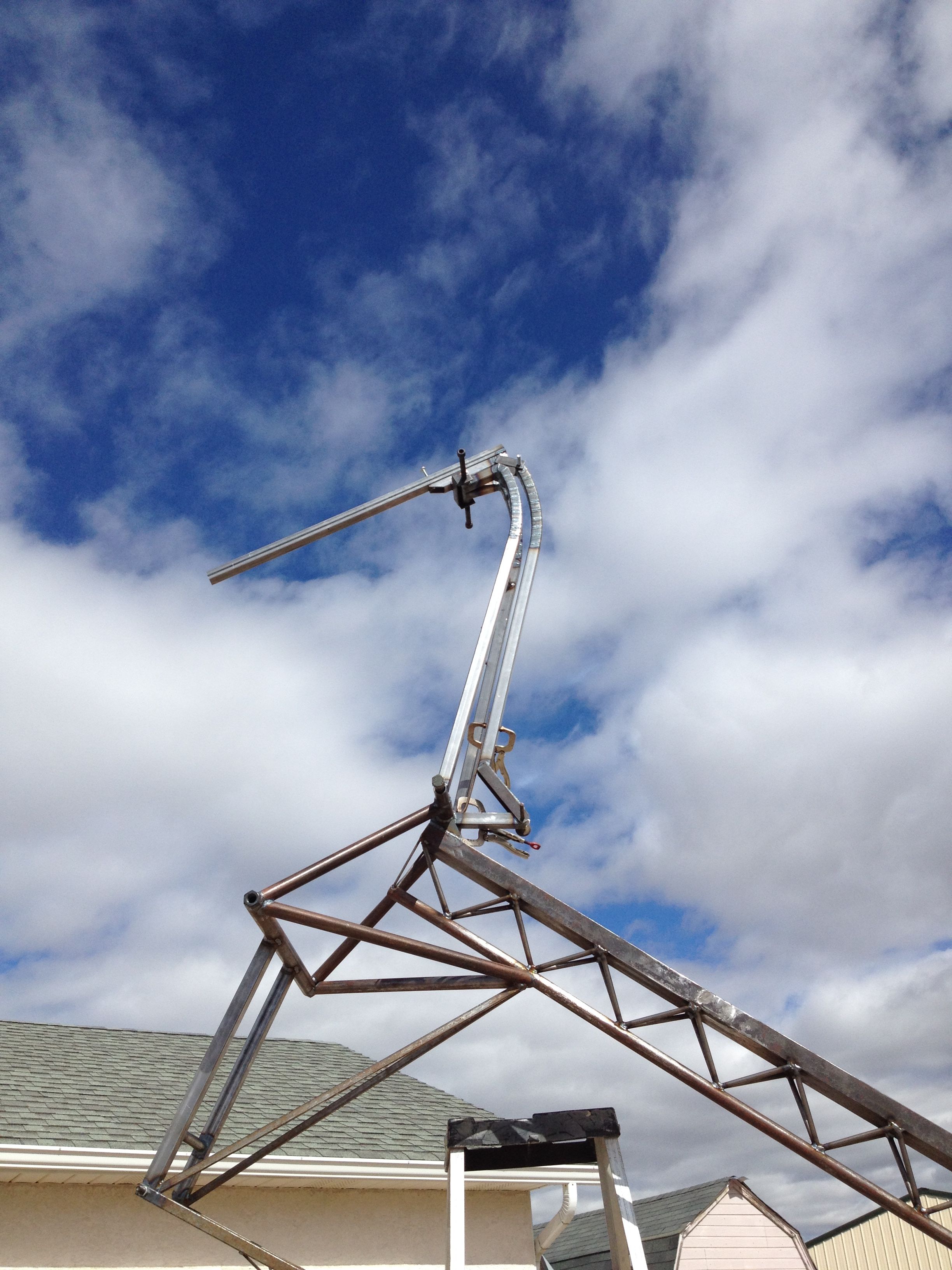 The neck frame has a front and rear framework, which will later be mechanized to move the head back and forth.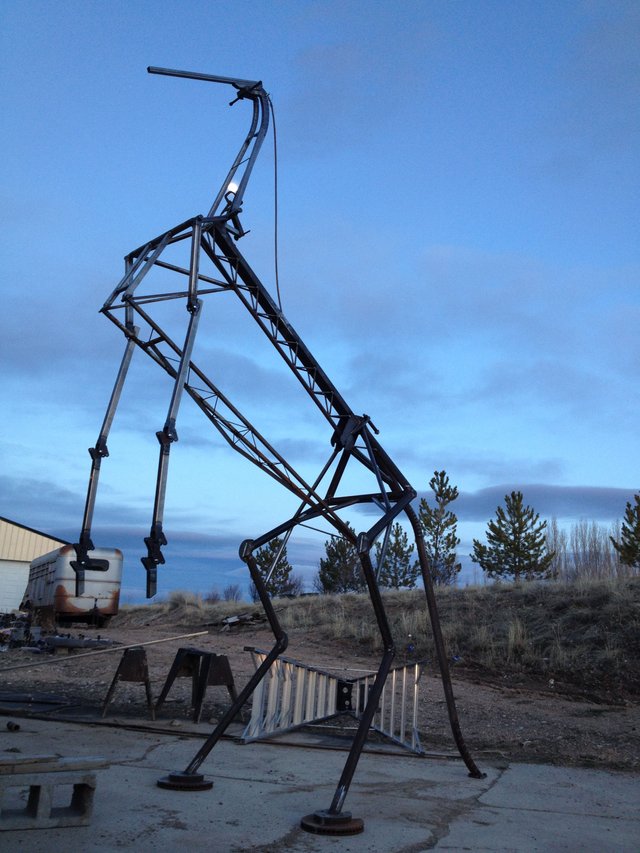 The front legs will have a kicking motion when they are finished, so with no linkages to support them they hang down, making the Horse look depressed.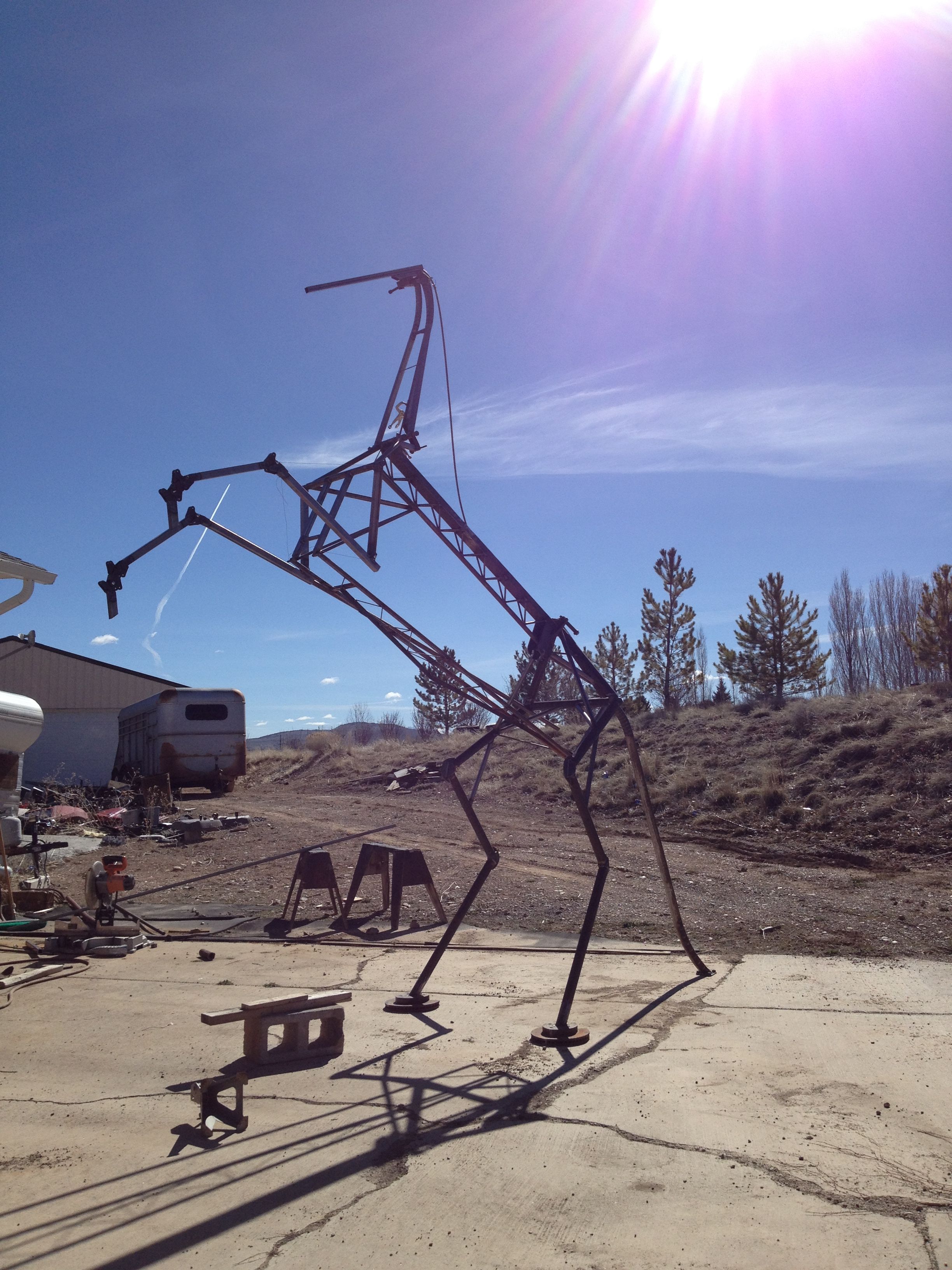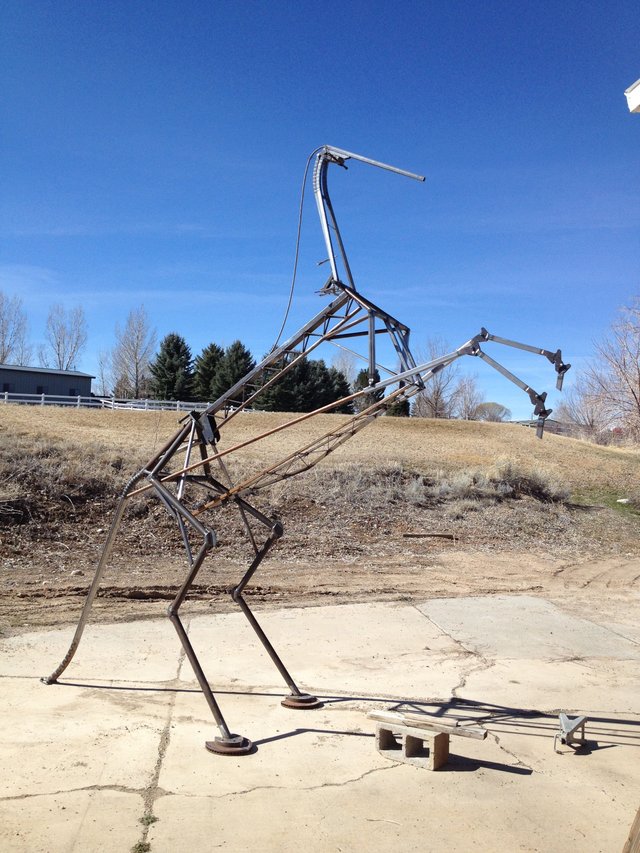 I wired the legs into place so that I could get a good idea how the piece was going to look when it was more filled out.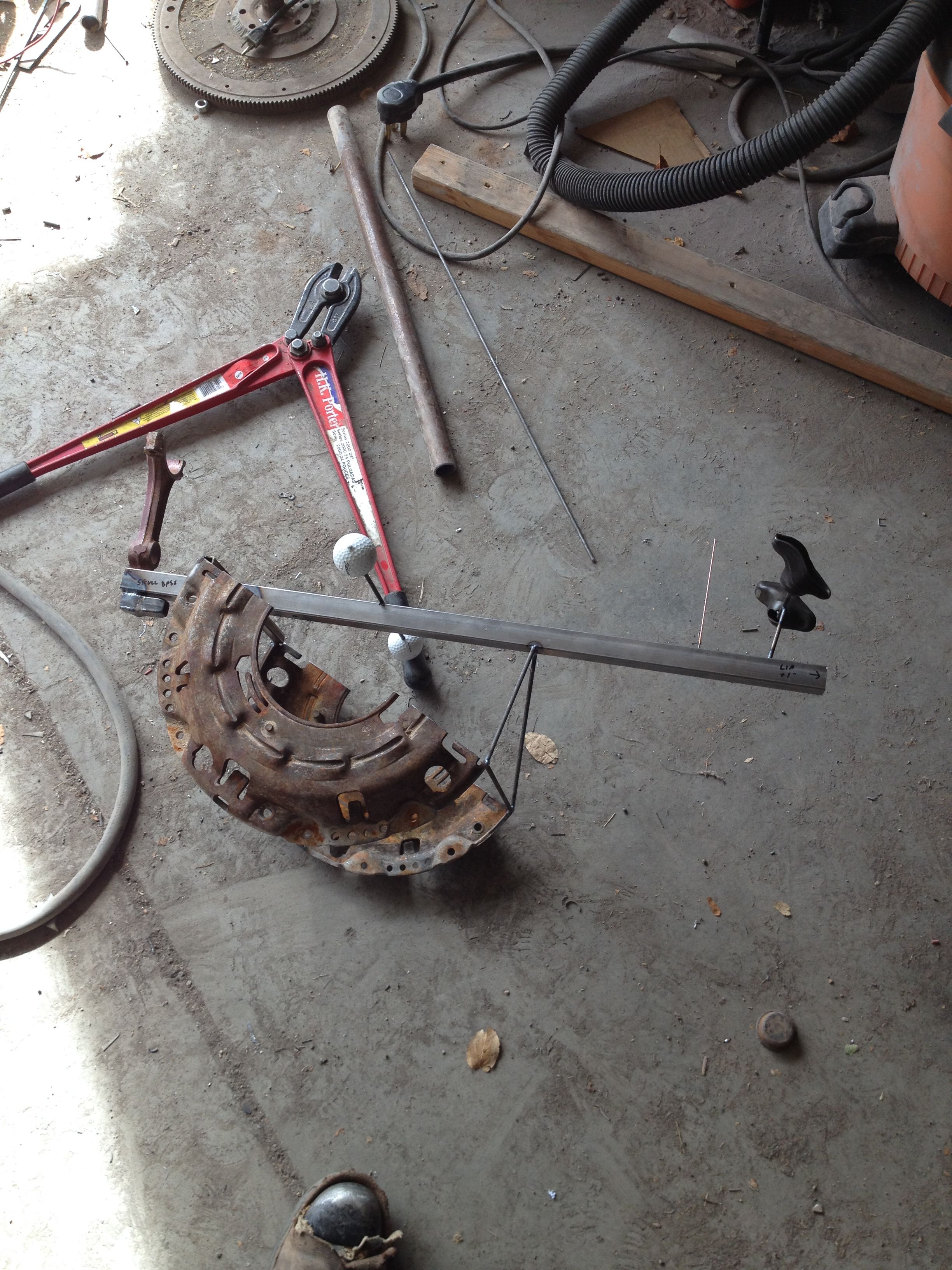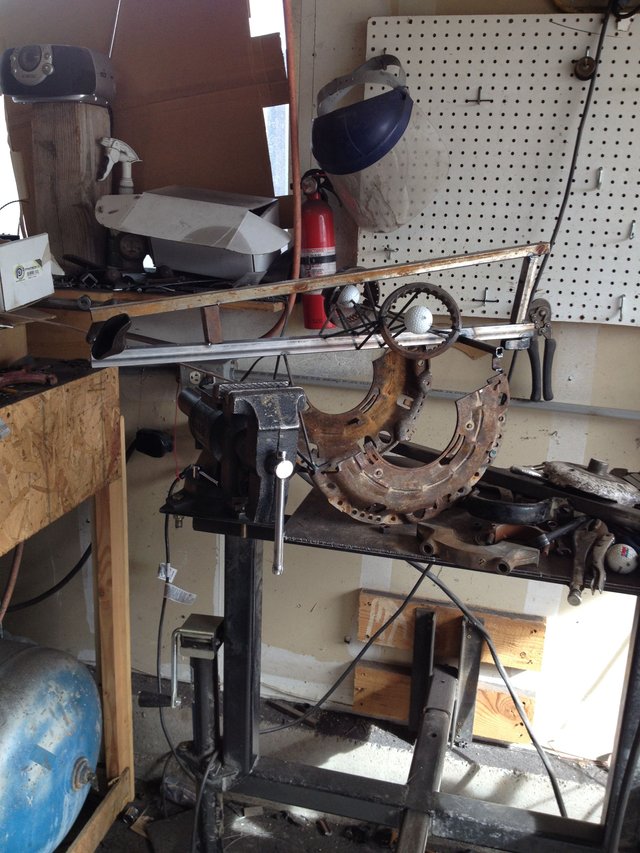 Filling in the head is much easier once you get a few of the key features located. The rear jaw structure, eyes, nostrils, mouth and ears make it pretty easy to visualize the rest of the head and fill it in. At this point the square tube on the top of the face and the ears in the next picture are just place holders until I can find better parts for those positions.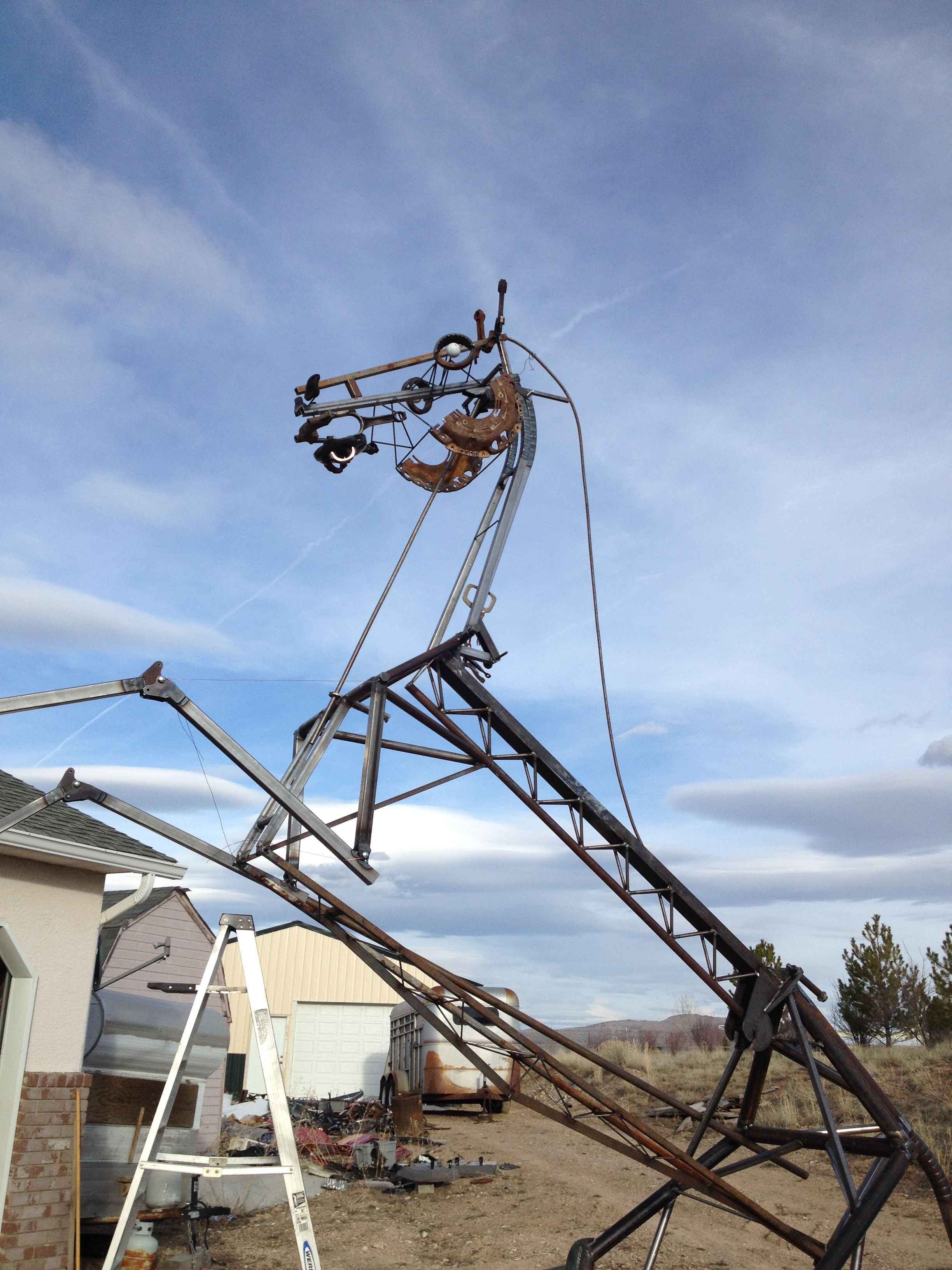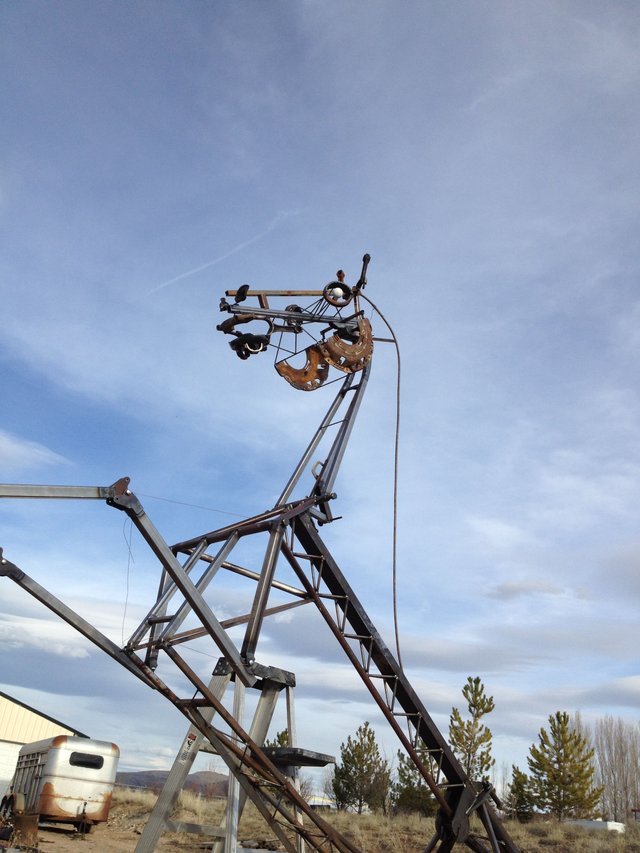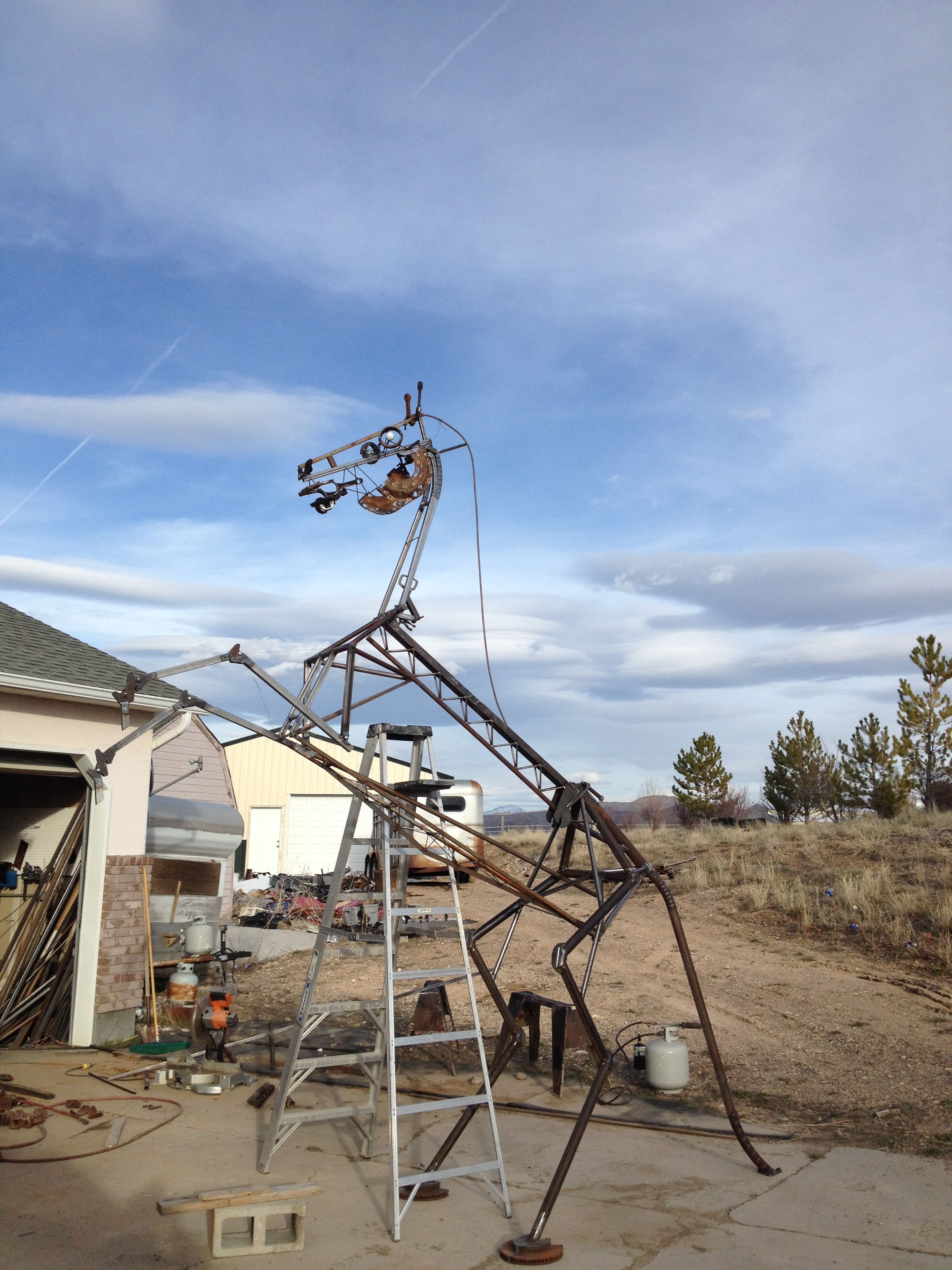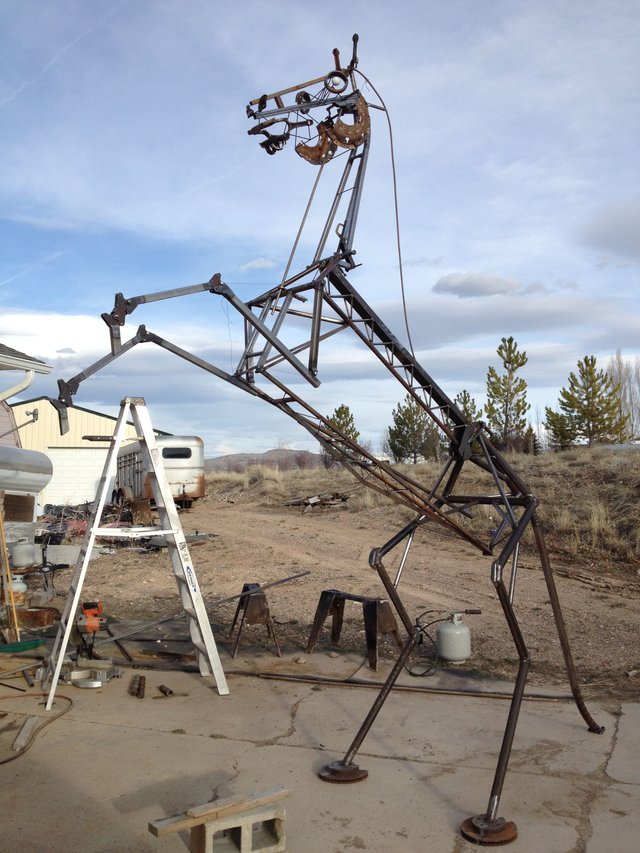 The frame is starting to look quite a bit like a horse! Next week I should be able to fill out the head a bit more, and manke some good progress on the mechanical systems in the neck and front legs.
Thanks for reading! Check in next week for another update.
Previous update links:
https://steemit.com/art/@captainyeeha/the-building-of-the-horse-3
https://steemit.com/art/@captainyeeha/the-building-of-the-horse-2
https://steemit.com/art/@captainyeeha/the-building-of-the-horse-1