@Canna-Curate 20SBD Banner Art Contest Winner @Trayan
Thanks to everyone who entered the contest
You will all receive a 1SBD participation reward but only the first place winner will get the 20SBD. All the entries we're great but after a vote there was a clear winner. @Trayan not only had the first place entry but the third place as well with @Bluntsmasha in second place.
We will be working with @Trayan to make some minor changes on wording contrast to make the text slightly more visible. Please contact us on our discord at http://discord.gg/J3q974E. Thanks and congratulations @Trayan!
1st Place


@trayan
2nd Place

@bluntsmasha
3rd Place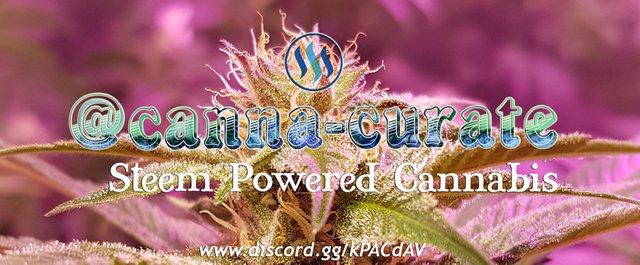 @trayan
We encourage all our community members to use their favorite banner on your own posts!
Other Entries


@hotsauceislethal


@hotsauceislethal


@soundwavesphoton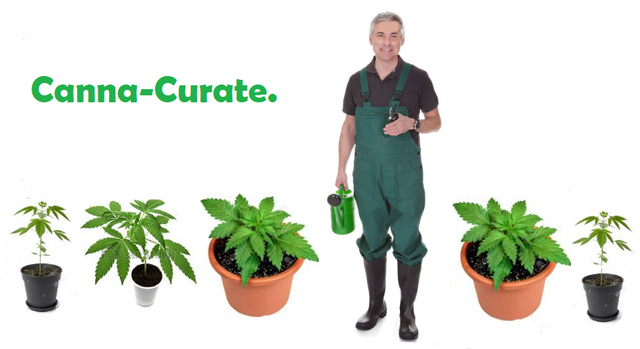 @liquid-mike


@liquid-mike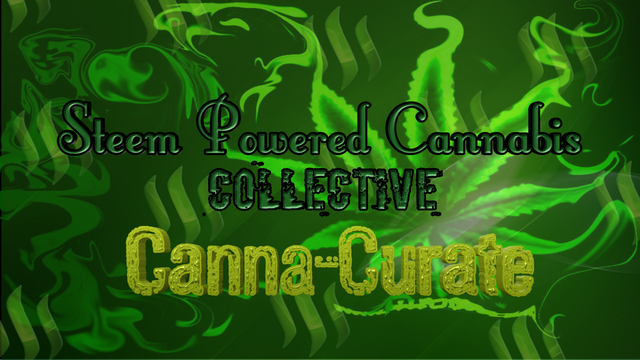 @suheri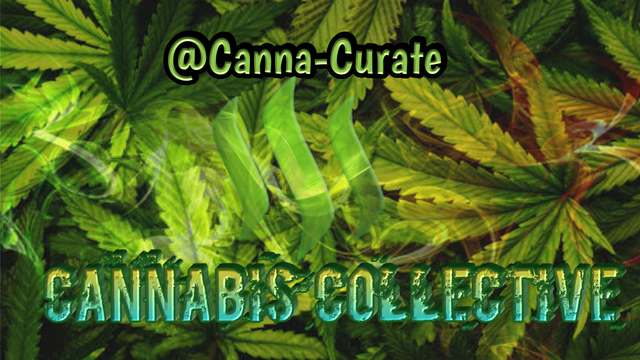 @suheri

@bluntsmasha


@dvnxel
We still need a Logo and Page Divider!
Our next contest to get one of these done will be announced next Monday so stay tuned. All prizes from this contest will be paid out to all contestants within 24hours. Thanks again for the great submissions.
Written by: @Bluntsmasha

At Canna-Curate we're a group of cannabis advocates searching Steemit for great cannabis related post. If you know someone in need of recognition please leave a link to their page in the comments section for review and a chance to receive upvotes from our curation trail. If you would like to be seen by us for curation we encourage you to use the tag #cannabis-collective or #canna-curate. We will be making weekly post's to promote some of your great cannabis content to our followers.
Are you in search of advice from medical use to growing your own cannabis? If so feel free to join us in our Cannabis Collectivediscord server where we have many knowledgeable members that can help you find the answers you need.

If you would like to help our mission by adding your vote to our trail or delegating steem power to our account all you have to do is click one of the following links for Steem Power delegation of: 25 SP, 50 SP, 100 SP, 150 SP, 200. Or set up your vote to follow our curation trail at SteemAuto.com.

Delegators: @movingman, @jonyoudyer, @elamental, @bluntsmasha, @liquid-mike, @conradino23, @netgodbeerus, @cannabiscurator, @realkiki85, @sieses, @cryptohustlin, @davedickeyyall, @fatkat, @pataty69, @darkprince66, @goldendawne, @soundwavesphoton, @hotsauceislethal, @k0wsk1, @ericwilson, @fracasgrimm
Trail Makers: @olafurthor, @elamental, @emsteemians, @silverlining1, @aresheir, @mdkaufman21, @debo4200, @aaron.matthew, @doctorspence, @cannaqueen, @hiatus, @tilestar, @naturalfox, @canna-collective, @deary, @nikema, @knarly327, @tafgongthe1st, @loryluvszombies, @spicedlife, @gjones15, @mrunderstood, @benzeta, @stoned2thebone, @cannafarms, @cultivar, @zainenn, @brockmorris, @ganjagirl, @madpotters, @creativesoul, @socalsteemit
Dolphin Bonus Support & Donator: @RebeccaRyan
SBD Donators: @MovingMan, @CeattleStretch