Burnt Hamster Minestrone - Issue One - Front Page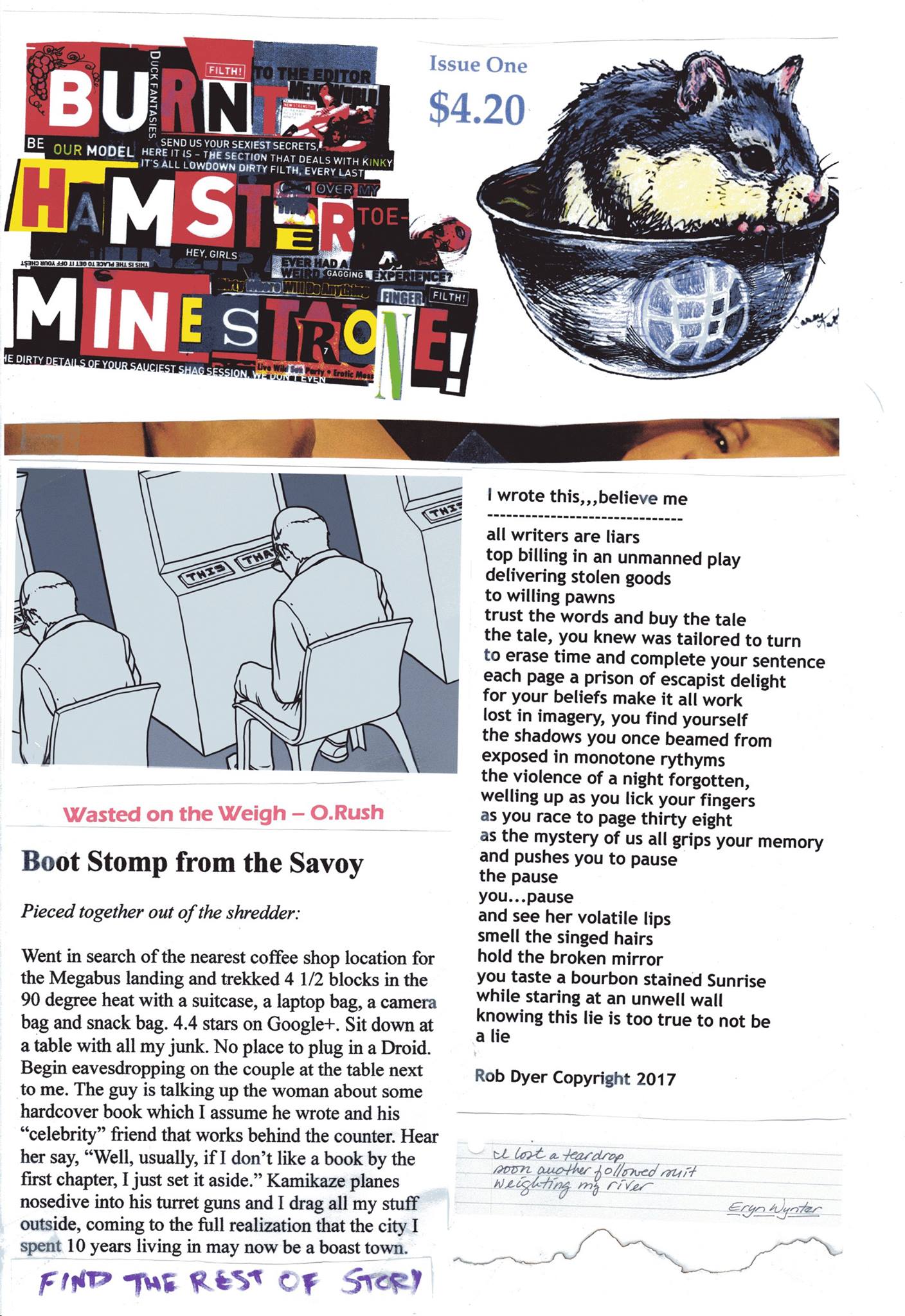 Sneak Peek for y'all. One page done, 11X17. More to go!
Burnt Hamster Publishing
Galion OH 44833
email: [email protected]
Underground press started out of his mom's kitchen
by Michael Veloff in the 24th Century. Founder.
Ben Ditmars and Casey Taylor are part of the Hamster
crew and we are working on our indiviual and group
projects. Both together. And Separately
Services:
Editing
Graphic Desin
Formatting for publication
Burnt Hamster Publishing appreciates donations
Latest project: 1st issue of our lits and artzine
Burnt Hamster Minestrone Coming out at end of April
and I have no clue where I am going to be able to get
the fiat to have it professionally printed.
Donation addresses
BTC: 3MiXhavreJxmSGJQNoXhX8fKfJd7tyB8t1
ETH: 0xb5299731e82f01841493308733e08b5f674e72fa
DASH: XuYyPFVCChRWeiYQqpK1ZjbT5bbW883xUk
ETC: 0xfcfe6a7f81ef1c318582311abf34f99345360297
REP: 0xd23e95dfe671eeaf0abca08ef7dba3963aa6ae94
My WP blog (soon to be turned into an e-commerce site)
http://agnewpickens.com
My only commercially available volume of Poetry:
Space Christals : how i learned to ignore the ticking
and love the bomb