The Sketchboard Pro is a KickStarter project I've backed and am very excited for.
---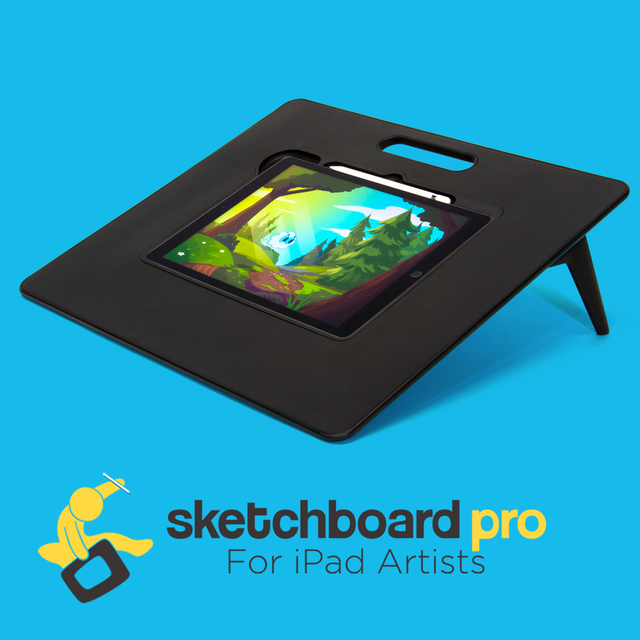 ---
Swear to god... I had this idea a couple years ago! Of course, me being me, I didn't actually do anything about it. I was sitting at a Panera restaurant with another artist friend and we were drawing on our iPads. I usually work with my iPad seated at a drafting table, and I remarked about not wanting the raised elevation, or "lip" of the iPad in the way of my hand motions. I had been used to drawing on the much larger surface area of a Wacom Cintiq, and that dynamic of arm motion was the only thing missing from using the iPad Pro. I mused about maybe cutting a holder for the iPad into some foamcore or other material... aaand that's as far as I got.
But here it is, far better than I would have achieved... and hopefully just months away from being in my hands!
---
---
There's just a couple days left in the campaign, so fellow iPad artists of Steem, if this looks good to you, jump on it! It's already funded with an estimated delivery date of March 2020. In a response on social media the team behind the Sketchboard indicated an earlier delivery could be possible. It's always best to underpromise and overdeliver! I'm personally hoping it gets to me ASAP!
---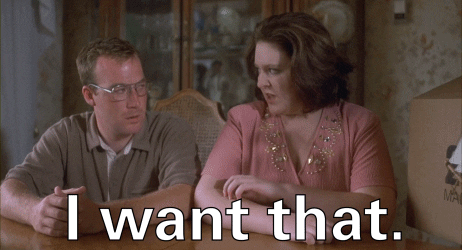 ---
---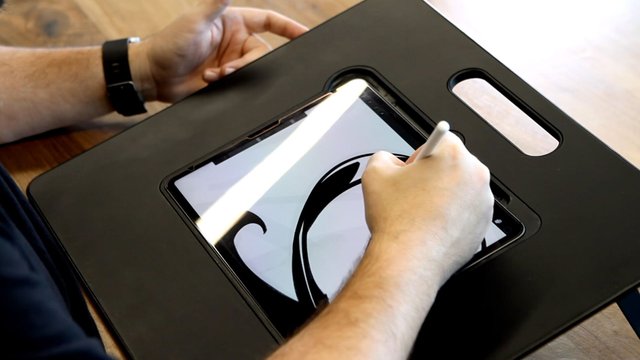 ---
As I just hopped over to KickStarter to check out the info for this article, I was delighted to find that the previous "Super Early Bird Special" for my iPad which had previously been sold out was now back in stock with a limited quantity! During the course of the campaign the team began with support for only a single model of iPad, but was able to unlock more as they reached stretch goals and refined their mold making for the product. I assume some of these early bird "returns" were actually lateral moves to another product. Either way, it saved me another $15! I was able to pledge at a 50% of retail rate of $50 for the Sketchboard Pro plus $13 shipping.
---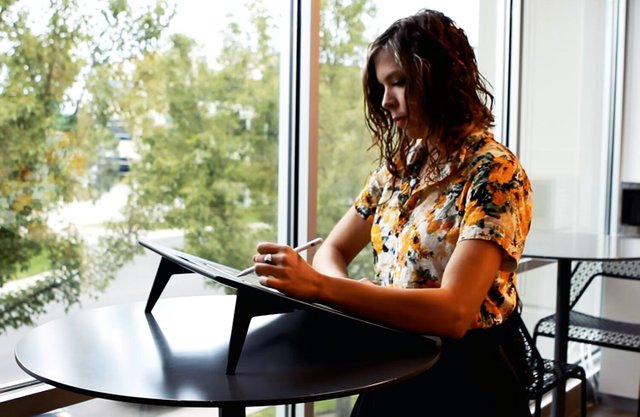 ---
With the amount of hours I've recently spent on "I Thought It Would Be Zombies..." I can fully appreciate the ergonomic benefits of this stand, and I also think it'll help bring back a bit more looseness and vitality of line that can only be accomplished with better motion of the entire arm and body while drawing.
---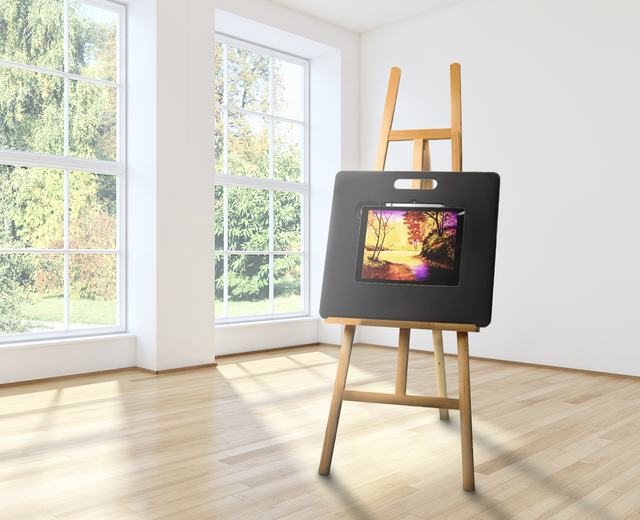 ---
The decision to base the Sketchboard off the classic artist's drawing board was genius. It's practical, and I gotta say a bit nostalgic. It brings me back to my high school and college days!
So check it out here and back the Sketchboard Pro in the next couple days if you're like me and decide you just gotta have one and want a solid discount!
---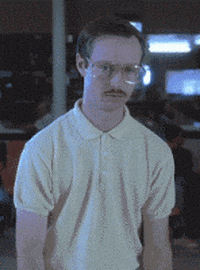 ---
- Bryan "the Imp" Imhoff
(all images... other than the Napoleon Dynamite gifs... came from the official Sketchboard Pro press kit available on their KickStarter site.)
---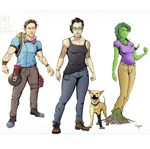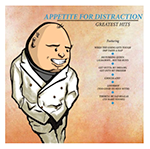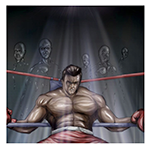 ---
@bryan-imhoff | @spottyproduction | @exploreunlimited
@steem-comic-con | @creatingcomics