I did the original True Fit painting, back in 2009. It has been my most popular replica commission. Here is my most recent commission of that particular piece: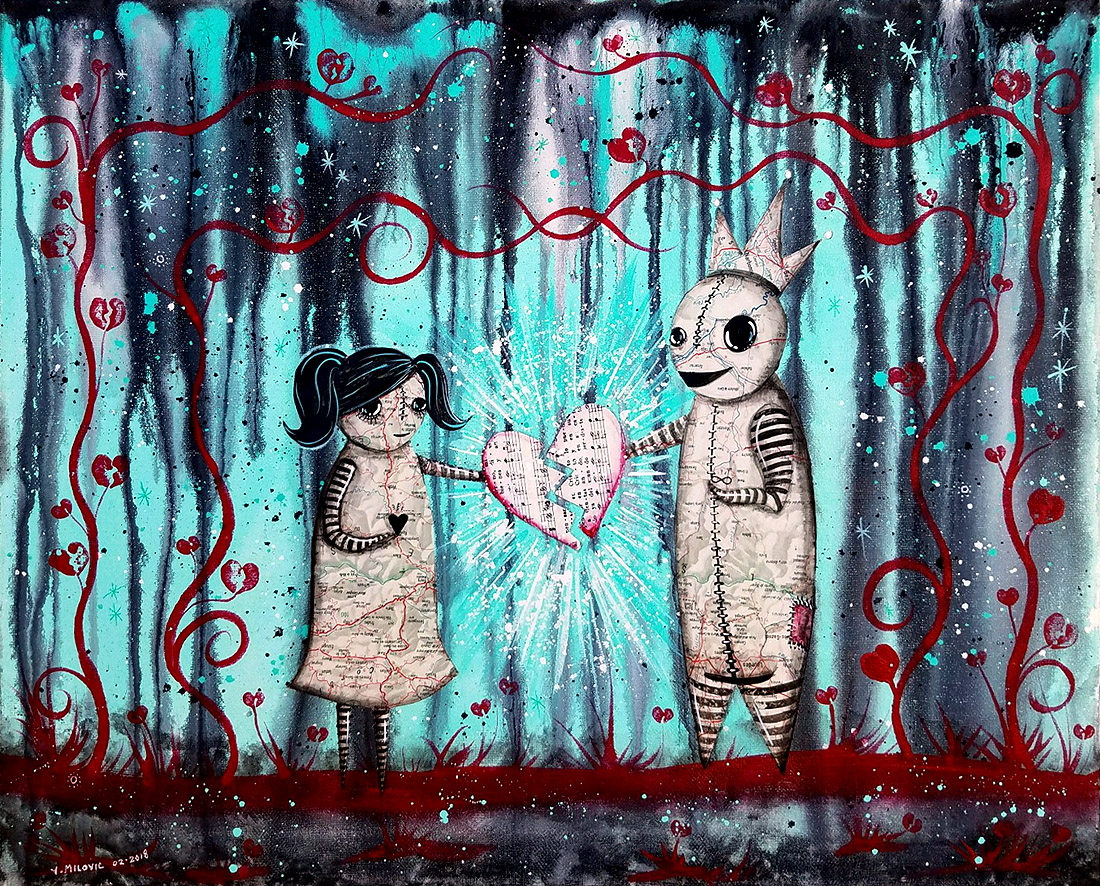 The lady that ordered this, told me a moving story. Her husband had died 3 years ago. In the last year, she ran into her first boyfriend. Turns out his long time girlfriend, had also died around the same time. They had not seen each other in over 30 years. Both very different people now, totally hit it off again and are now together and very much in love. That's the kind of thing that I love to hear about. It really makes me happy for them. We titled it, Fate: True Fit.
I decided to do another one right away, since I was in the zone. Here it is: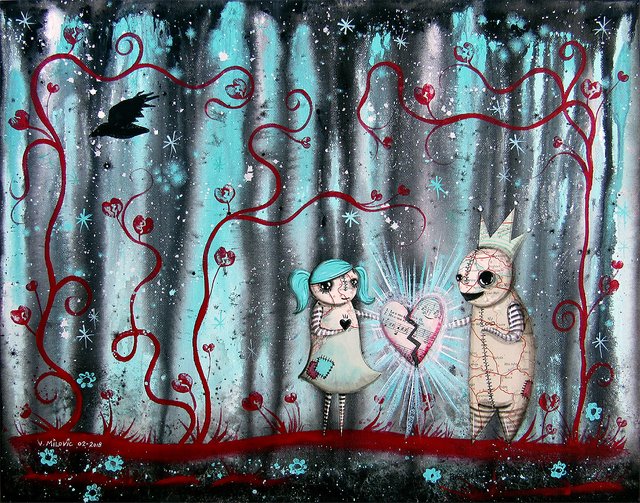 We're Still A True Fit
Another long time customer snagged this one because today is her birthday, and the girl in the painting has blue hair, like she does. And it's very much her and her husband. So awesome. I love it!!!