16x20, acrylic on antique paper covered canvas.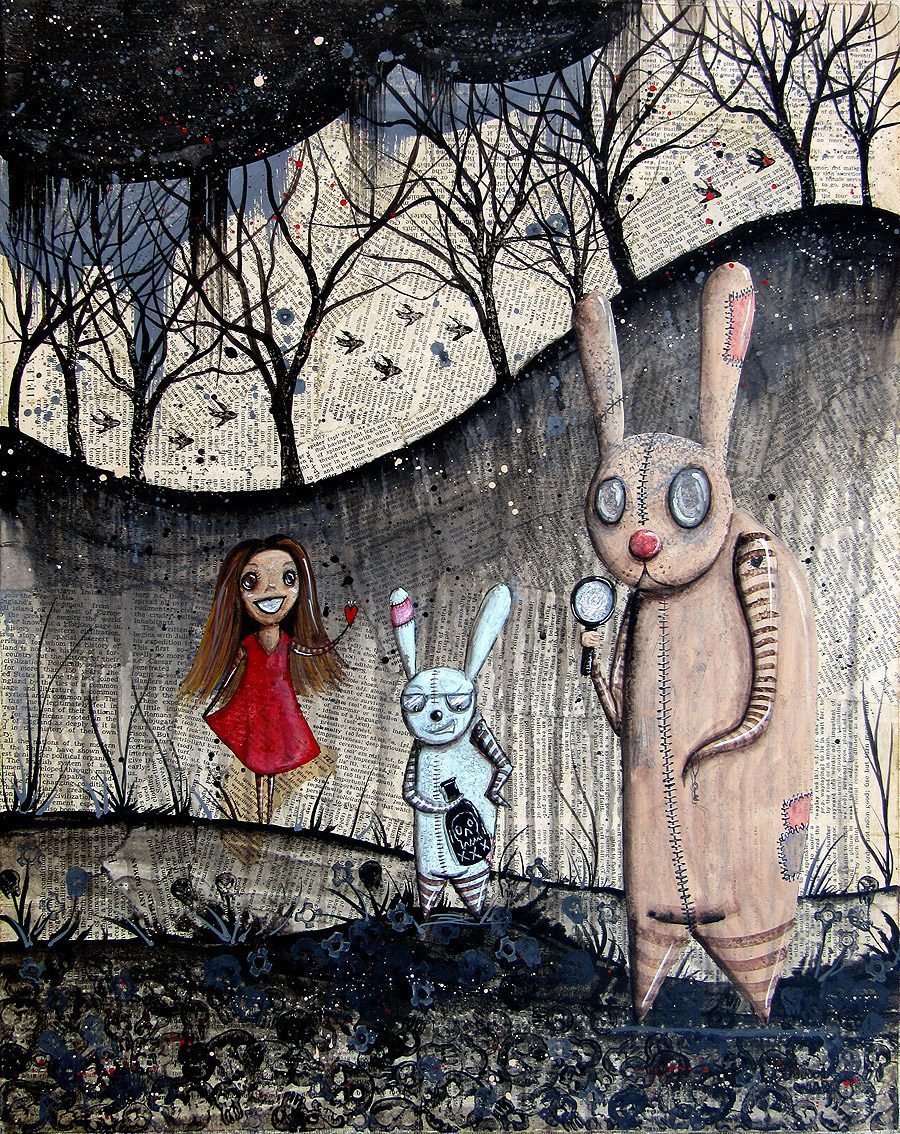 We all try to make sense of things, differently. Some will look at life through the lens of love. Some, through a distorted, drunken haze. Others will dig and dig and dig, over thinking and never being satisfied until they arrive at something that makes sense to them. There's also some who don't want answers. They'd much rather take the blue pill and go back to sleep.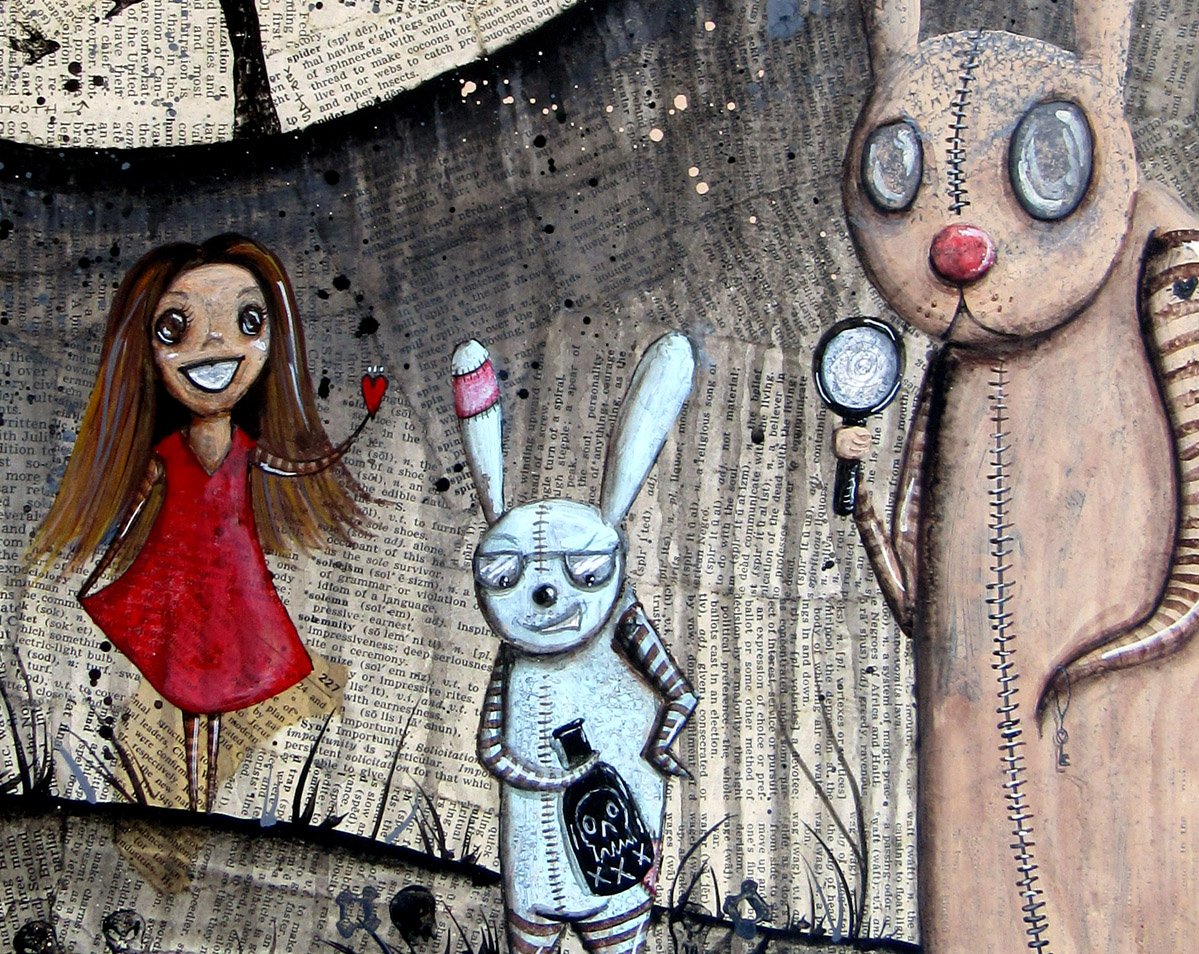 I have available art, artist direct, from my website: http://www.brokentoyland.com
If anyone has inquiries, email me.