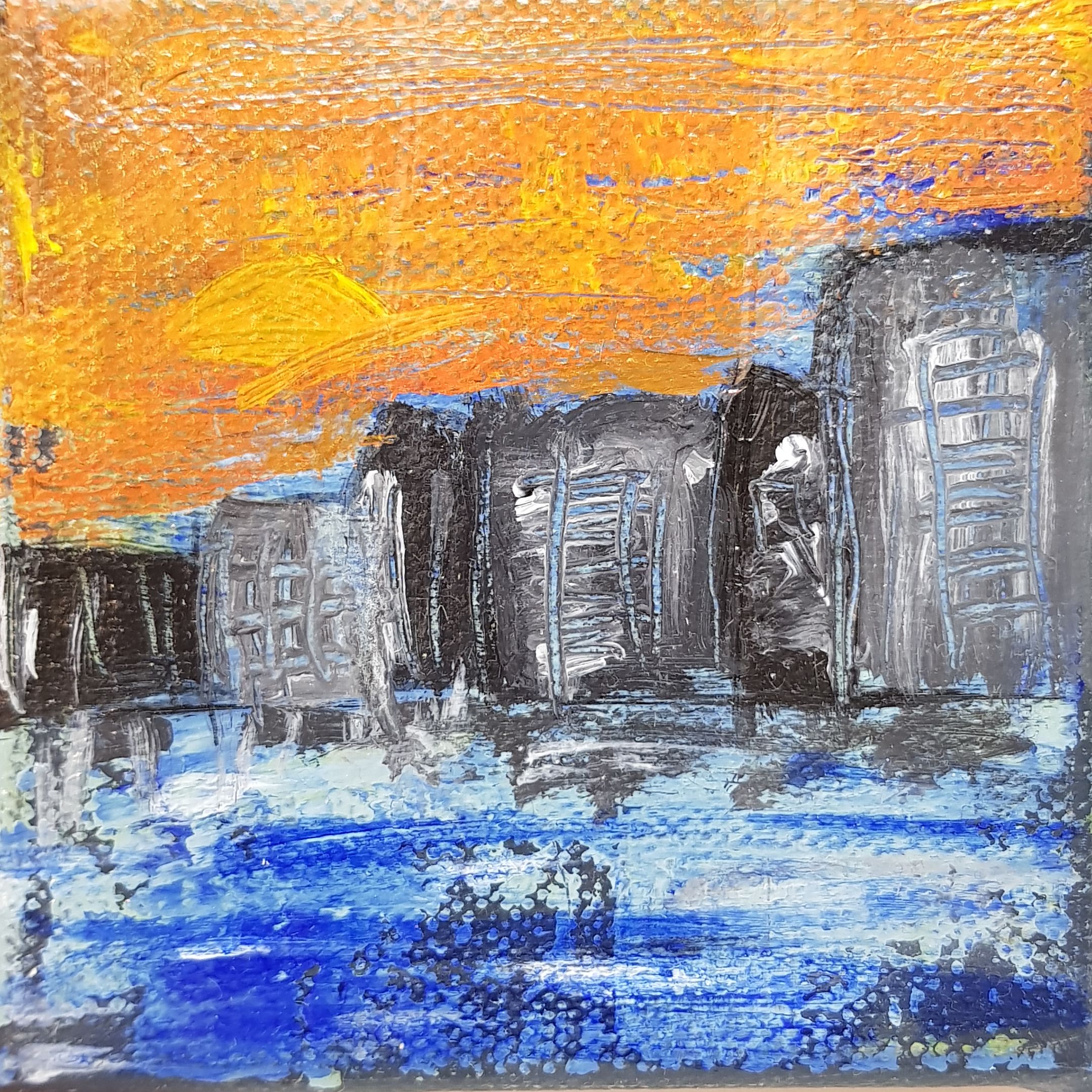 Hello my fellow Steemians,
This oil on canvas, masterfully painted was inspired by the ambivalence my wife and I felt when in Gothenburg, Sweden. The grey and sometimes dull cityscape qualities permeated with the beauty of the odd sunrise/set. It's a very pretty city, typically European, but could be so much more.
Gothenburg ha plenty of potential but it seems squandered or is it that it is a unlucky city that just hasn't had the breaks and tourist dollars to help it go all the way. Very much an experience to visit here regardless. Few public amenities but good public transport, a few museums, galleries and some nice town squares. The river was pretty, littered with trees and yes, litter. Crime is high, we were told so we took extra care. A few nice cafes with some delightful chocolate cheesecake saved the day.
Not a bad place to stop for a day, but in my mind, only a waystation, a stepping stone onwards or any other metaphor one can muster to not stay any longer. Sad. Happy. Ambivalent.