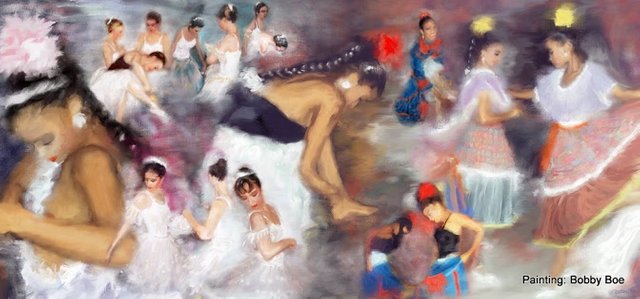 Digitales Gemälde / digital painting • Serie: Impressions
In 1998 when several of these works were painted, a series of art postcards had been printed in traditional offset printing and published.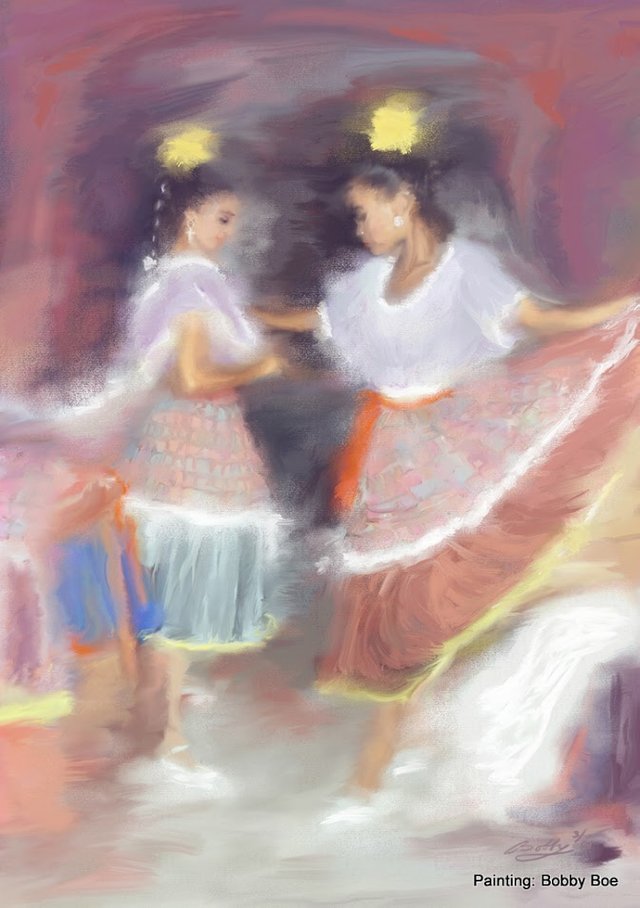 Digitally painted means that it was painted using a graphics tablet.
A program like "Painter" enables painting artists to really paint with tools that are very similar to analog painting tools like water brush, pastels, oil color, pencil, charcoal and others.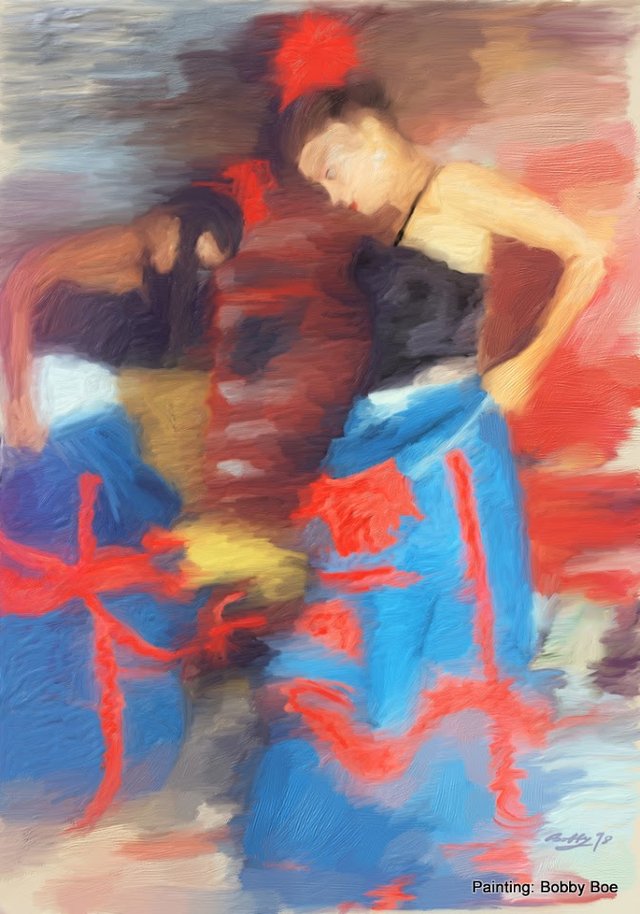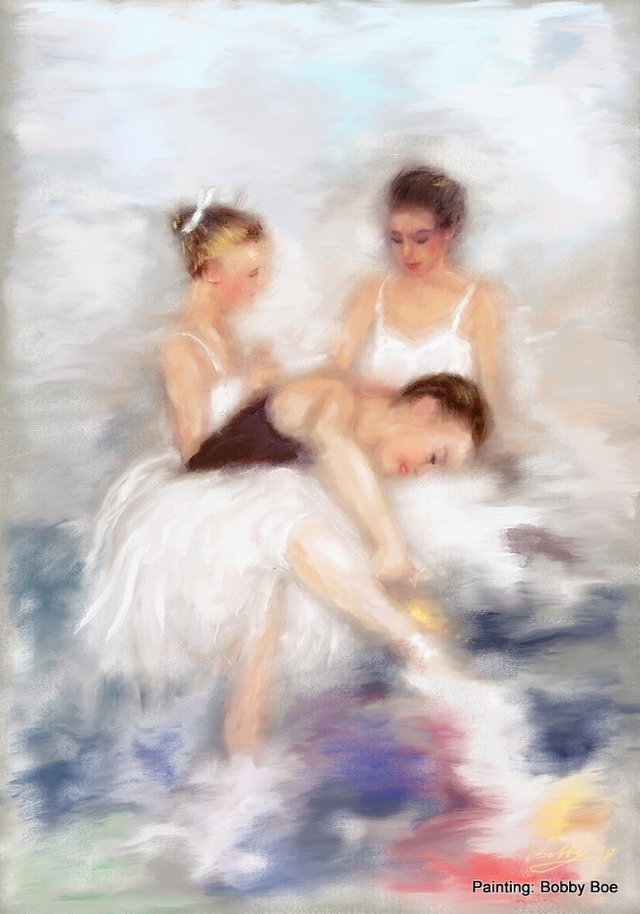 These paintings of my series "Impressions" were painted in 1998 and you can find these dancing scenes in the final painting named "La preparazione" (means preparation). It is all about the situation some moments before the dancers will be on stage to perform theire piece of dance. This situation is very similar, regardless where it takes place, thats why in the final painting I mixed many of these situations to one big painting.
La Preparazione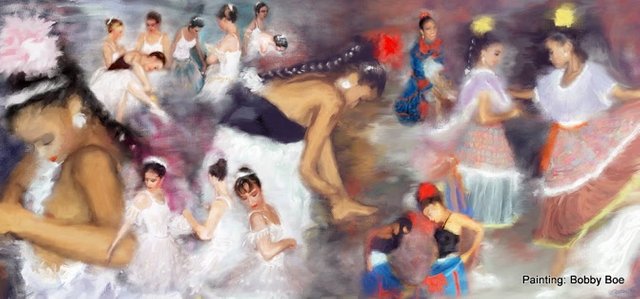 My Idea:
You Steemians can buy this painting as original postcard, printed in 1998, signed if you wish so, for only 5 Steem including stamps and envelope.
Where ever you are on our planet, if there is a postal service, I will send this card to you.
It is a limited edtion of course, but I still have plenty of them. As soon as the last one is ordered, I will mention this in the comments... so please check comments before transfering your 5 steem.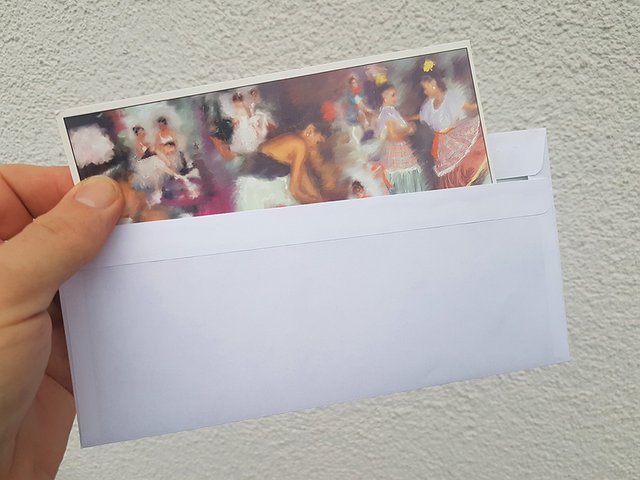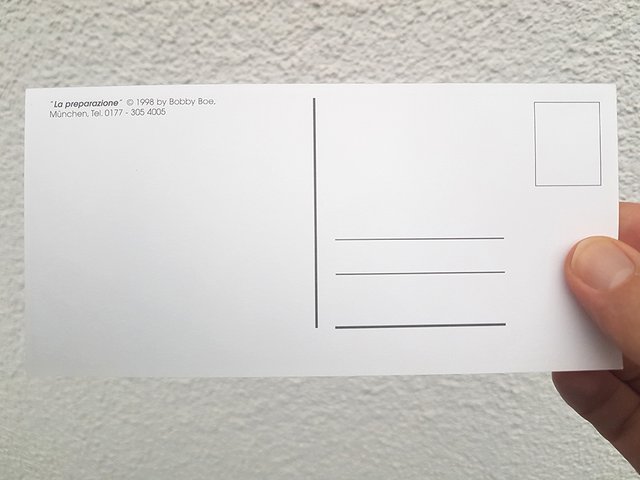 Transfer only 5 Steem to me (@bobbyboe),
and I will send this limited art-postcard to You!

to Asia, Africa, North- or South America, in Europe, Australia...
It might be the first "real thing" that you buy for your steem.
You could also send one to a friend...as a present.
The postcard can also serve as an optimistic decoration close to your PC ;-)
How it works:
Transfer 5 Steem to @bobbyboe and please write your postal address in the memo.
To avoid others being able to read your address in your wallet, please
add a '#' and a space before the address
Your memo could look like this:
# Donald Duck, Mainroad 27, 12345 Capetown, South Africa
Please send one postcard preparazione, please sign it.

I will upvote your friendly comment!

If you resteem my post I will:
give a look at your posts
upvote those of your posts that I like