PRiVCY Coin 7th Weekly Community Newsletter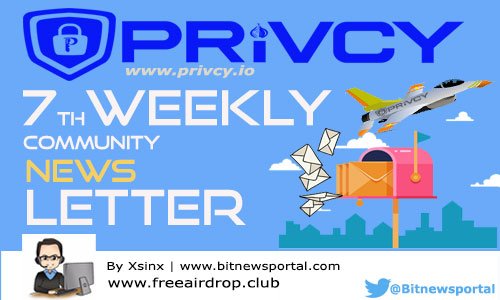 ORIGINAL ARTICLE
http://bitnewsportal.com/privcy-coin-7th-weekly-community-newsletter
JOIN PRIVCY AIRDROP
https://freeairdrop.club/privcy-coin-airdrop
Hello Everyone! Another Exciting week have passed for PRiVCY Community and Its time for another recap on what are the things happens in the past week inside PRiVCY Community.
We are now on our 7th edition of the Weekly Community Newsletter and if you want to read the previous weekly newsletter and compare the week to week progress and updates of PRiVCY Coin. Browse thru the links below.
Read 4th PRiVCY Weekly Community Newsletter
http://bitnewsportal.com/privcy-coin-4th-community-weekly-newsletter
Read 5th PRiVCY Weekly Community Newsletter
http://bitnewsportal.com/privcy-coin-5th-weekly-community-newsletter
Read 6th PRiVCY Weekly Community Newsletter
http://bitnewsportal.com/privcy-coin-6th-weekly-community-newsletter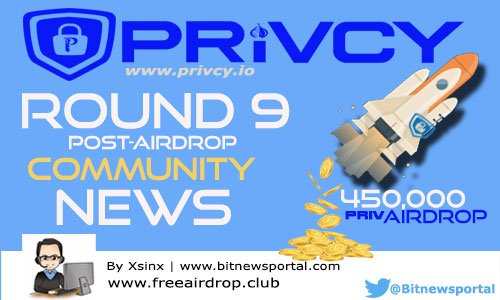 450,000 PRiVCY Coin has been Share by 910 Particpants and this is 40 Members lower compare to last week airdrop round.
If you want to read the full detail news about Round 9 Airdrop (READ: Round 9 Airdrop News) http://bitnewsportal.com/privcy-round-9-post-airdrop-community-news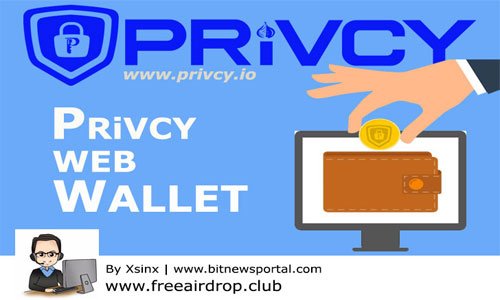 New WEB WALLET version is now available for public use. This new update will allow users to export their private keys from their webwallet address.
New Features will be added in the future. Register your free Webwallet Account https://privcy.zone/register
Did you know PRiVCY Coin is now listed on Coinmarketcap? Visit PRiVCY Coin CMC Page https://coinmarketcap.com/currencies/privcy
A brandnew competition has been announce and make sure you take a peek at (#megawonga-competition Channel = https://discordapp.com/channels/440711503415476224/475303029042839552 )to read the competition rules and mechanics.
A new and improve AD11 Rules has been announce and this rules will ease the feeling of all airdrop participants that don't have 5,000 PRiV for Aidrop 11. With the new rules everyone can join and participate in the airdrop provided they follow all the rules and requirements in every airdrop round. Visit (#announcement channel = https://discordapp.com/channels/440711503415476224/448181862624395264)on discord to read much more detailed explanation on this new AD11 Rules.
We are now entering the Airdrop #10 and Congratulation to all people who are still holding their coins upto this round. You made the right choice and soon all everyone's hardwork will payoffs.
This coming round #10 a 90% hold rule is in place and everyone are required to hold atleast 90% of the total airdrop receive. Always check the #rules if there's any new announcement so you wont missed this coming airdrop round #10.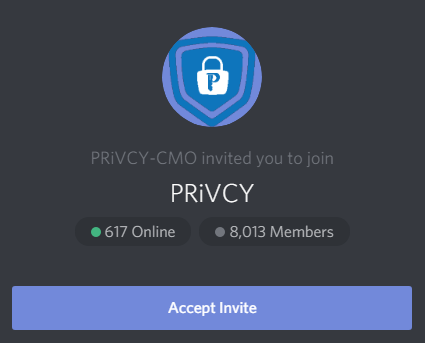 PRiVCY Official Discord Community now has 8,013 Members as of this time of writting with an average of 600 Users online at a given time. This is 76 New Members from the previous week. Lets all Continue to promote and share the airdrop opportunity given by the dev team. Remember This is a community project and we as a PRiVCY Community member has an obligation to support PRiVCY Dev Team with its marketing and Awareness Campaign.
That's all for the week and see you again for tomorrow's exciting new week for $PRIV, Don't forget to Like and Retweet! Thank your for Reading.
FOLLOW ME ON TWITTER!
https://twitter.com/BitNewsPortal
Disclaimer
This News Entry is a personal opinion and not directly from $PRIV developer team this is a community initiative news entry, for official news and updates check out #announcement channel via $PRIV Discord.