The other day, a friend of mine commissioned me to make a figurine for her. I asked her if she had something in mind and she showed me a picture which she found in google. It portrayed a wolf playing with a panda cub. Click on the link below for the image and the artist.
This is not my artwork and credits to the artist who made it.
Source - Giver her love and follow her 🤗
I found it really cute not just because of the way they were drawn but also the message they represent which is love. They represent love, love that goes beyond species, love that goes beyond reason, love that doesn't discriminate, love that inspired me to make this piece.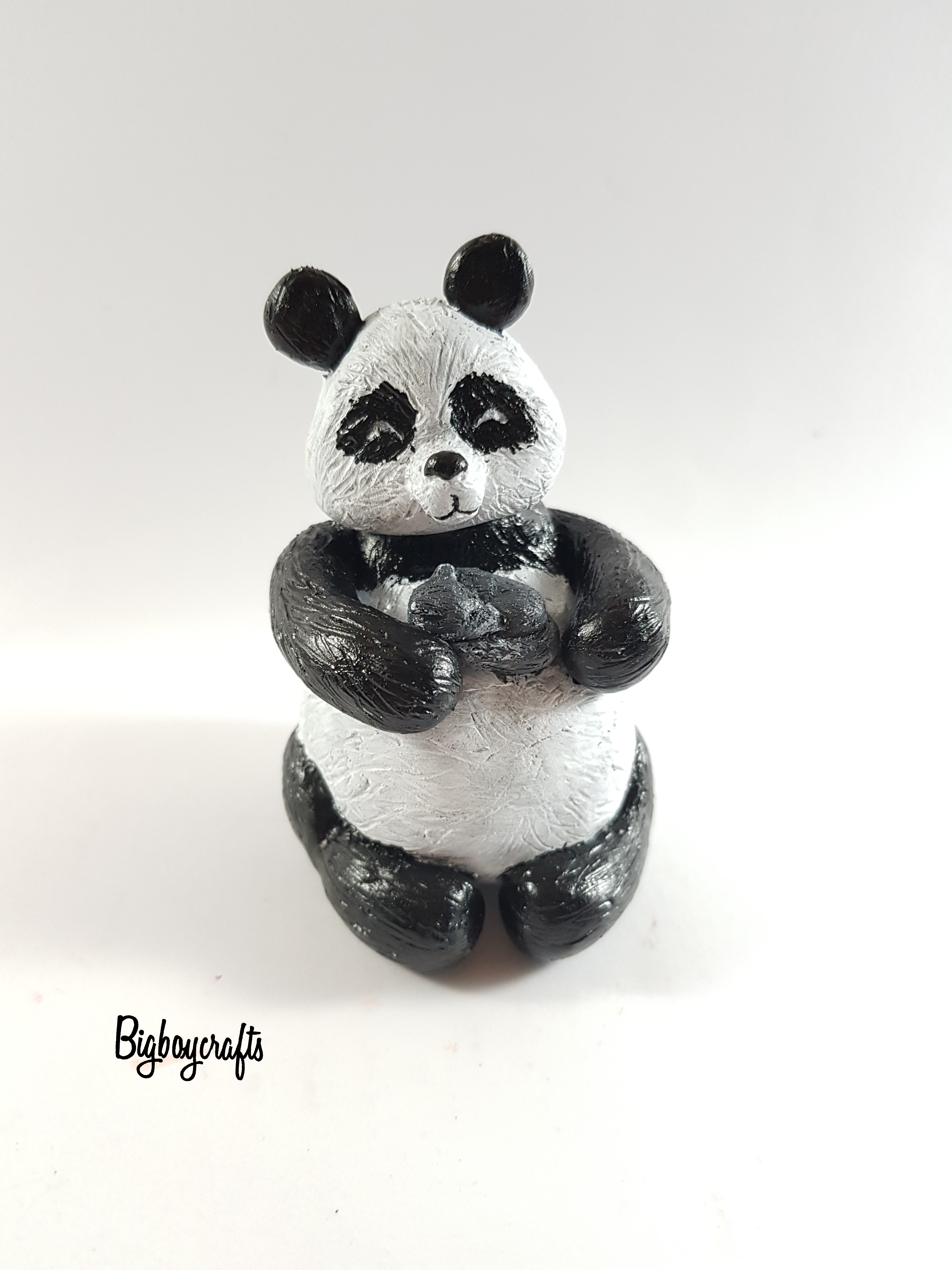 While making this piece, it got me thinking. Why does discrimination exist?🤔 I mean, it is really weird to me how people judge others based on color, race, physical features or even economic status. Why do these things matter so much more than actually getting to know the person? Why let these things hinder you from knowing some really awesome people? Even if you find a few people who fit that image you have in your head, is it fair to generalize that to the millions more out there who somehow look like the people you don't like?
I really can't find a single answer to that because every person has their own reason no matter how "out there" it may be. All I know is that if you strip everyone down to their core, everyone would be the same. The labels we made up to "help" us decide if a person is lovable or not are the same ones that create separation and hatred that destroy us.
Color and race is not something we can choose freely. We judge others as if they decided to be born that way. If you judge by race then why not "human race"? Don't we all belong there? If you're so engrossed in color then can you not see how wonderful the world is because of the different combination of colors? What I'm trying to get at is that the world would be so much better if we look at everyone as an individual instead of bunching them up into pre-conceived labels. Be grateful for life and everything that makes it wonderful.
Pardon the "rant". Anyways, let' get to how I made this 😊
Materials: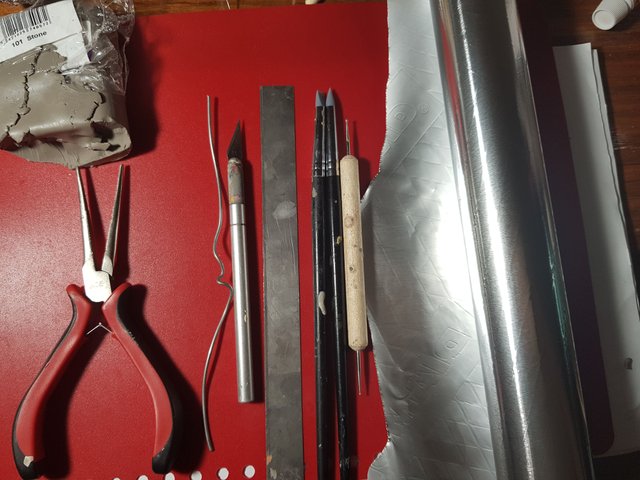 Polymer clay - Du-kit stone
Aluminim wire
Cutting tools - straight knife ans hobby knife
Pliers - one for cutting and one for bending
Aluminum foil
Blending tools - rubber tipped and ballpoint tipped
Process:
I made this piece freestyle so I didn't have it planned out. 😅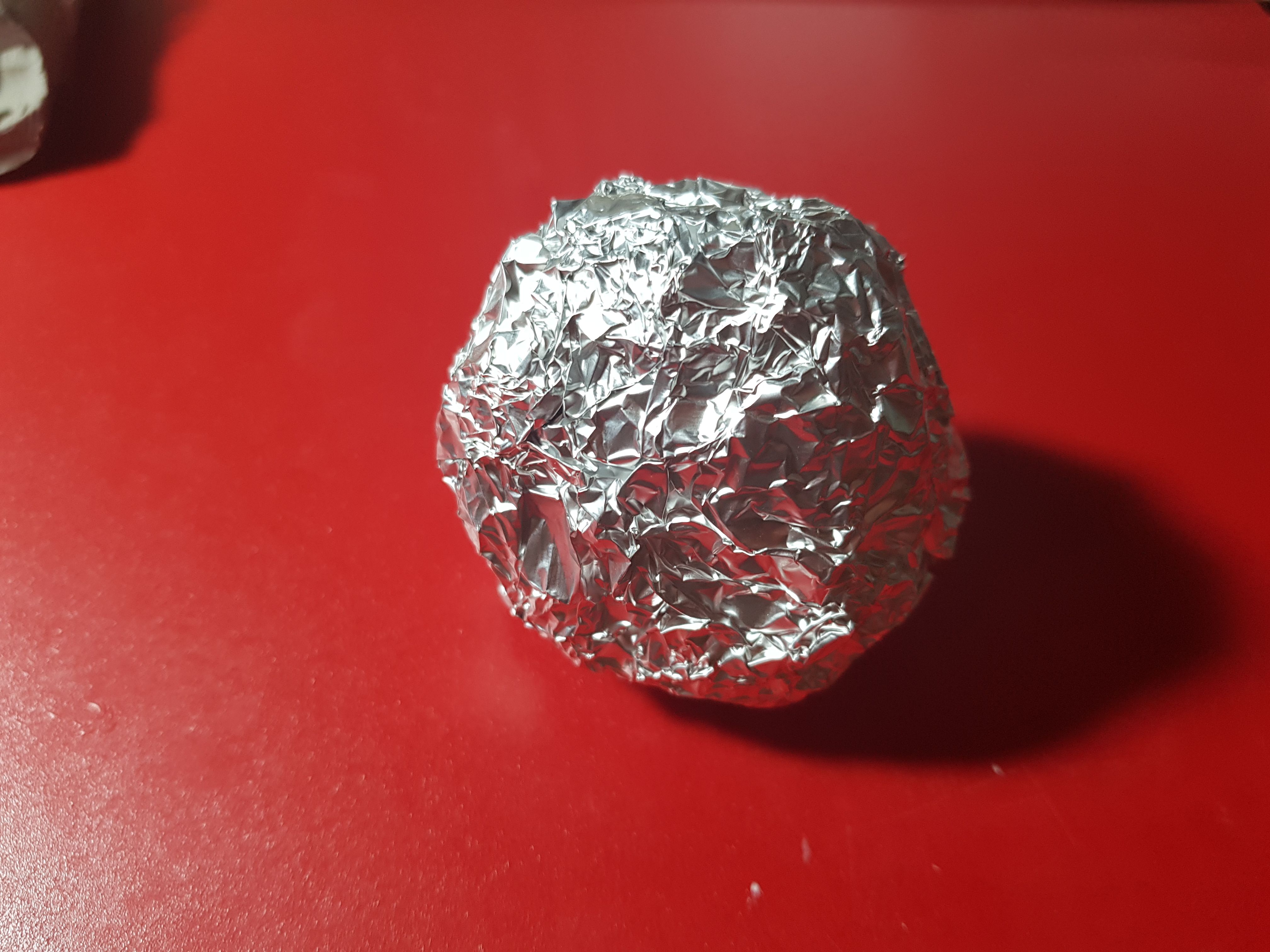 Make a pingpong ball sizes aluminum foil ball.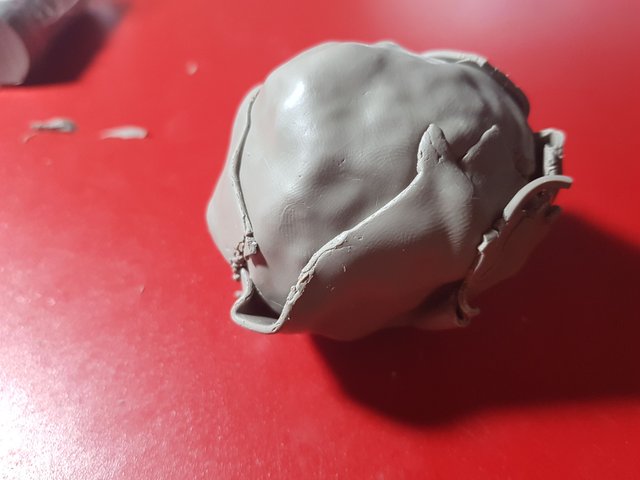 Cover it up with clay and that will be the panda body.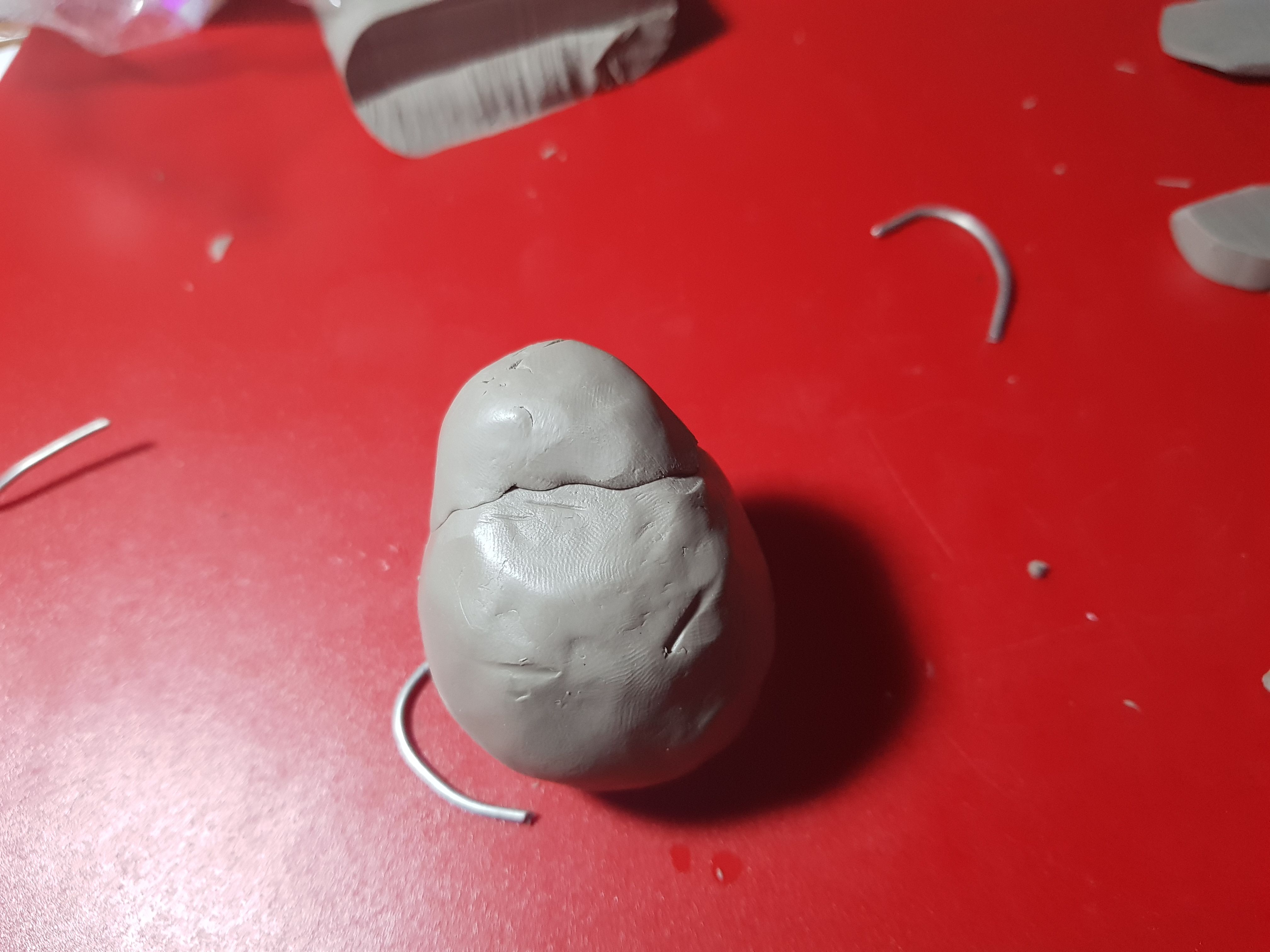 Next step is to add the upper body where the chest is. Just use clay that is 1/3 the size of the body and blend on top. Shape it like a trapezoid block then smoothen the edges.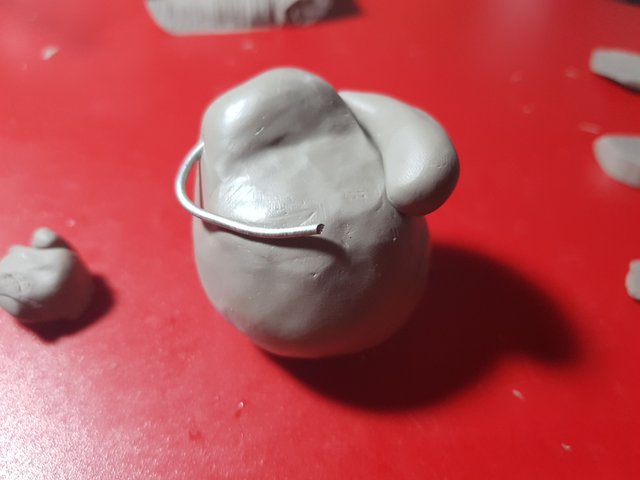 Now add arms. Cut aluminun wire and attach it in the side of the upper area. You can just leave the wire out but this really helps on the durability of the piece 😅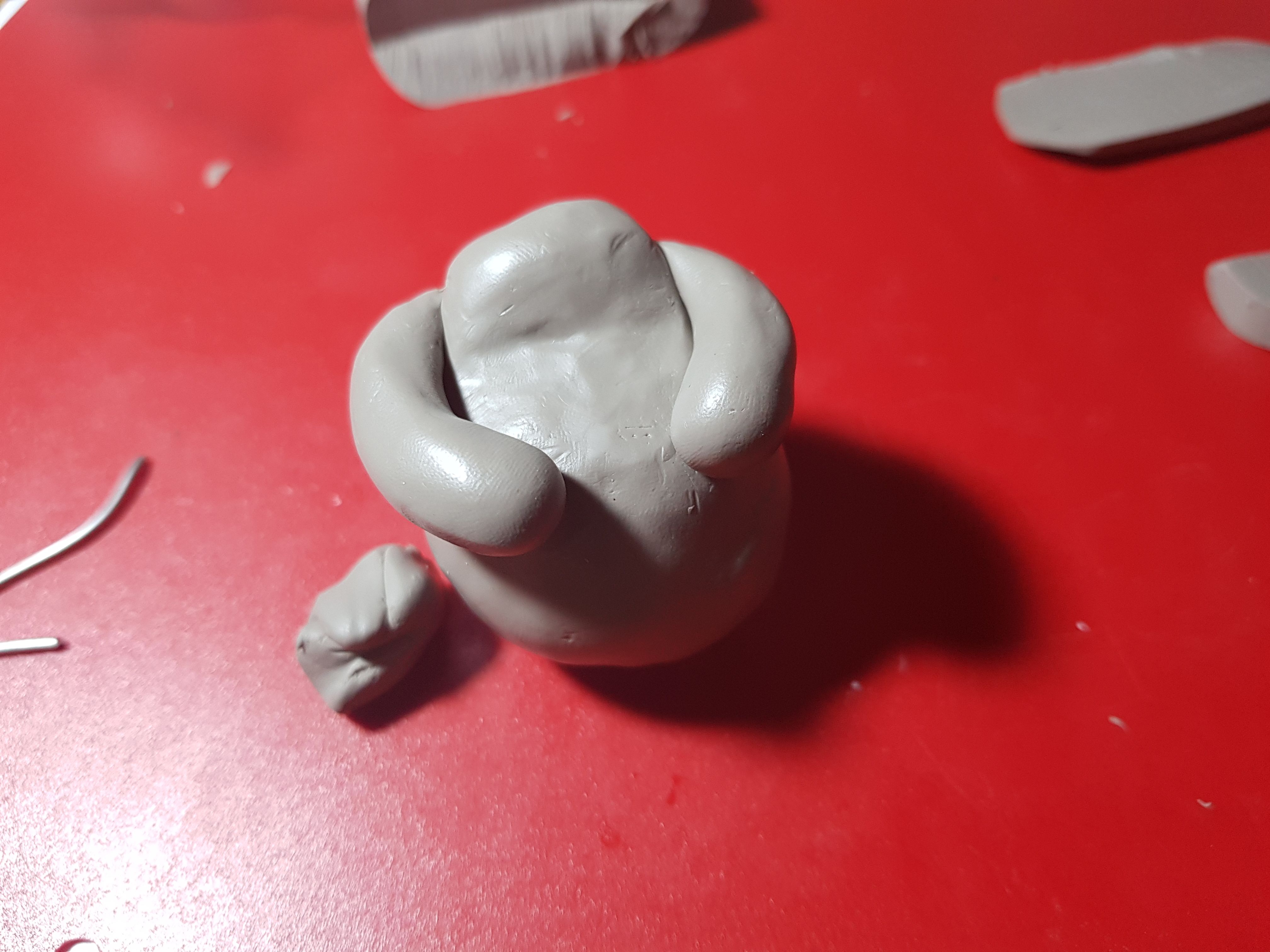 Add the 2nd arm.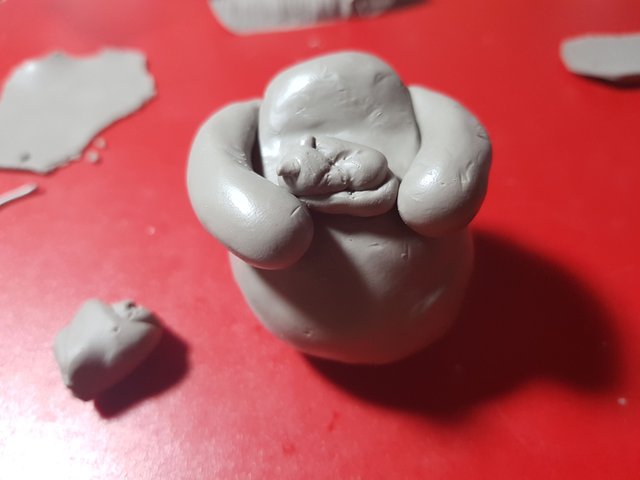 Now this one is a tricky part. I made a tiny oblong shape clay and placed it on the stomach area. I then used a blending tool to shape it into a tiny sleeping wolf cub.
Source - Images used for reference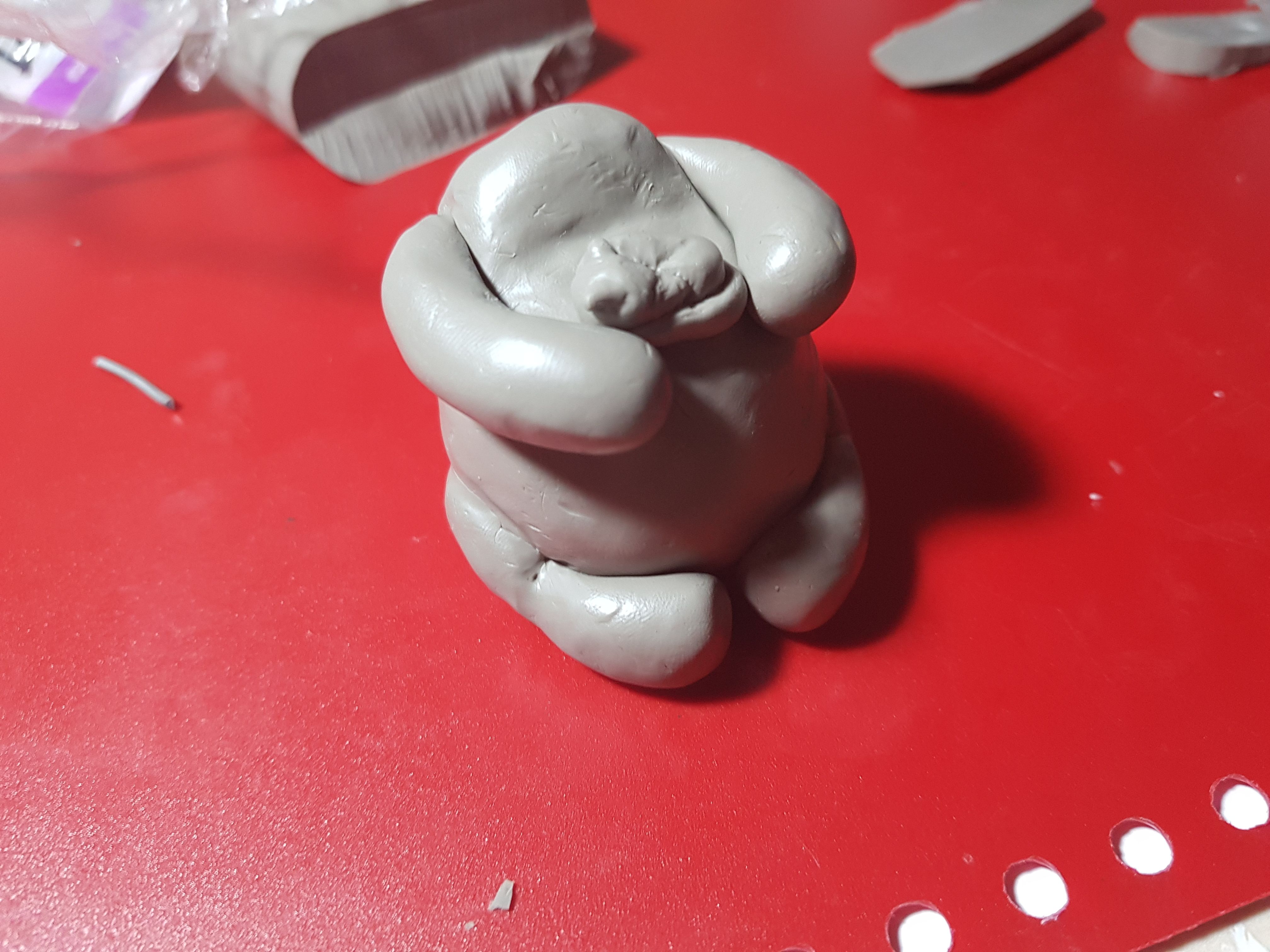 Add the legs. Steps are the same as with the arms but use bigger chunks of clay.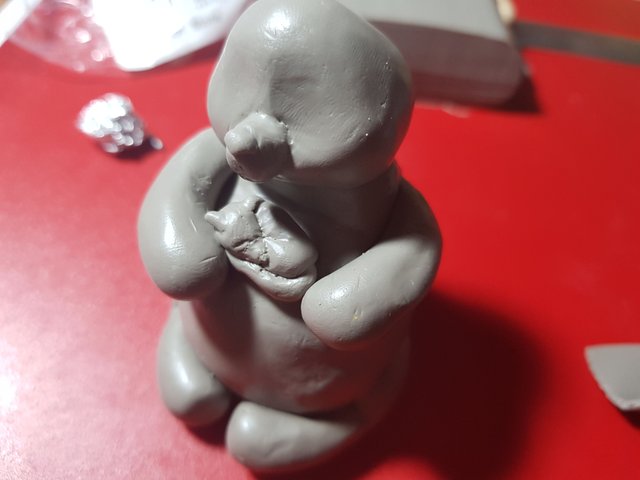 I proceeded to add the head.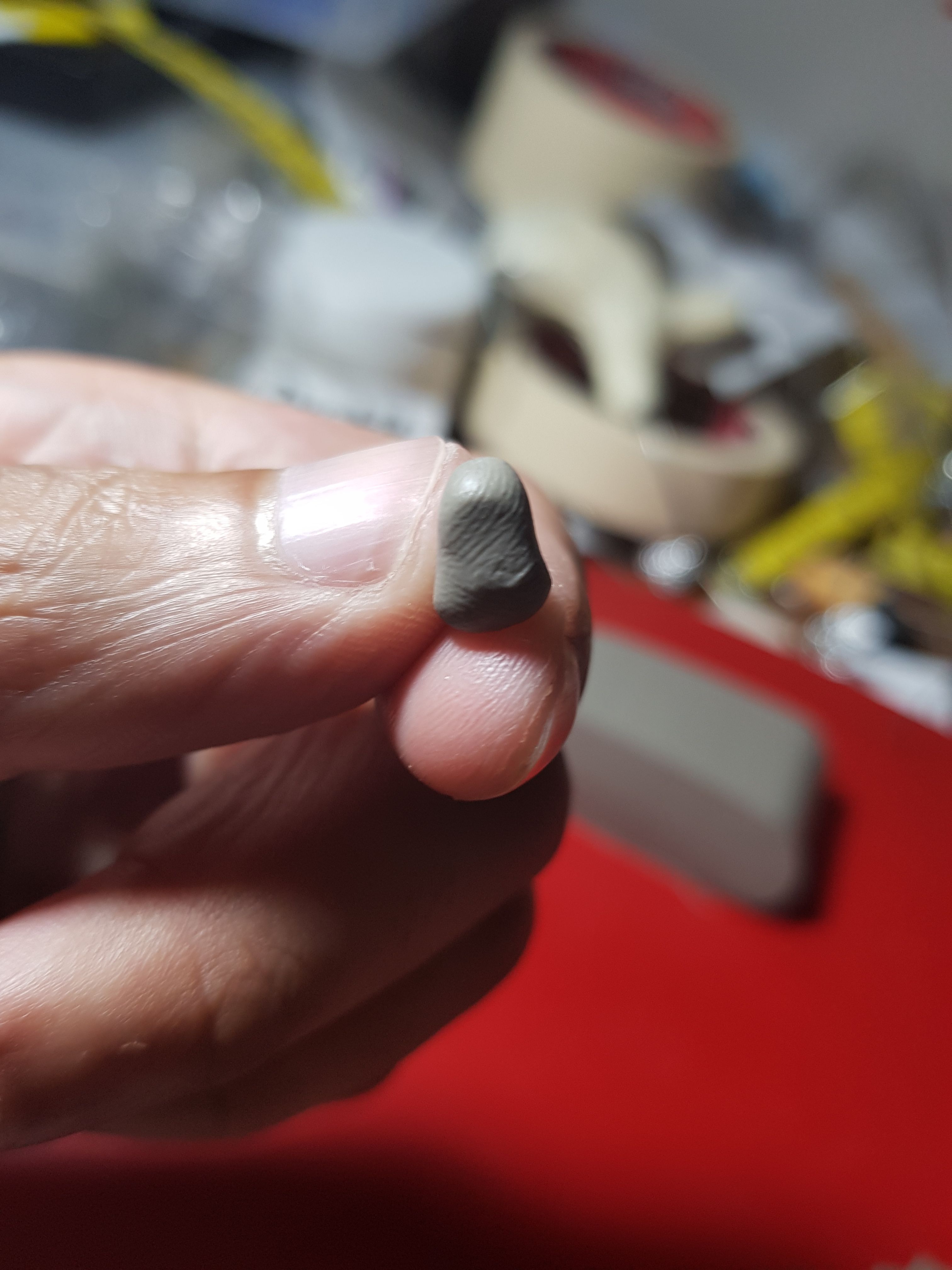 This is the how the mouth and nose part looked before attaching.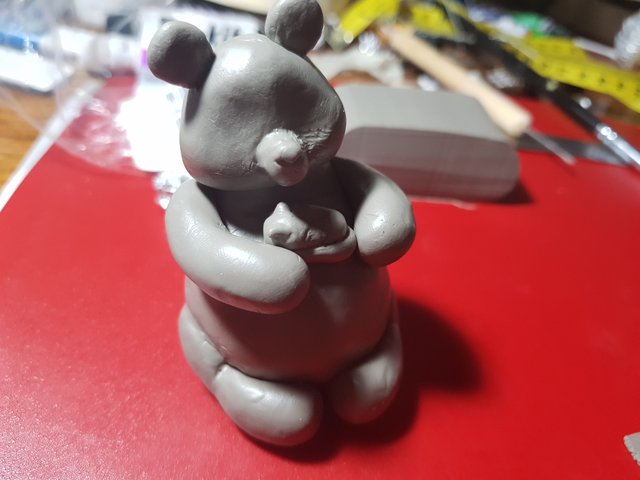 2 circles for the ears and we are almost done.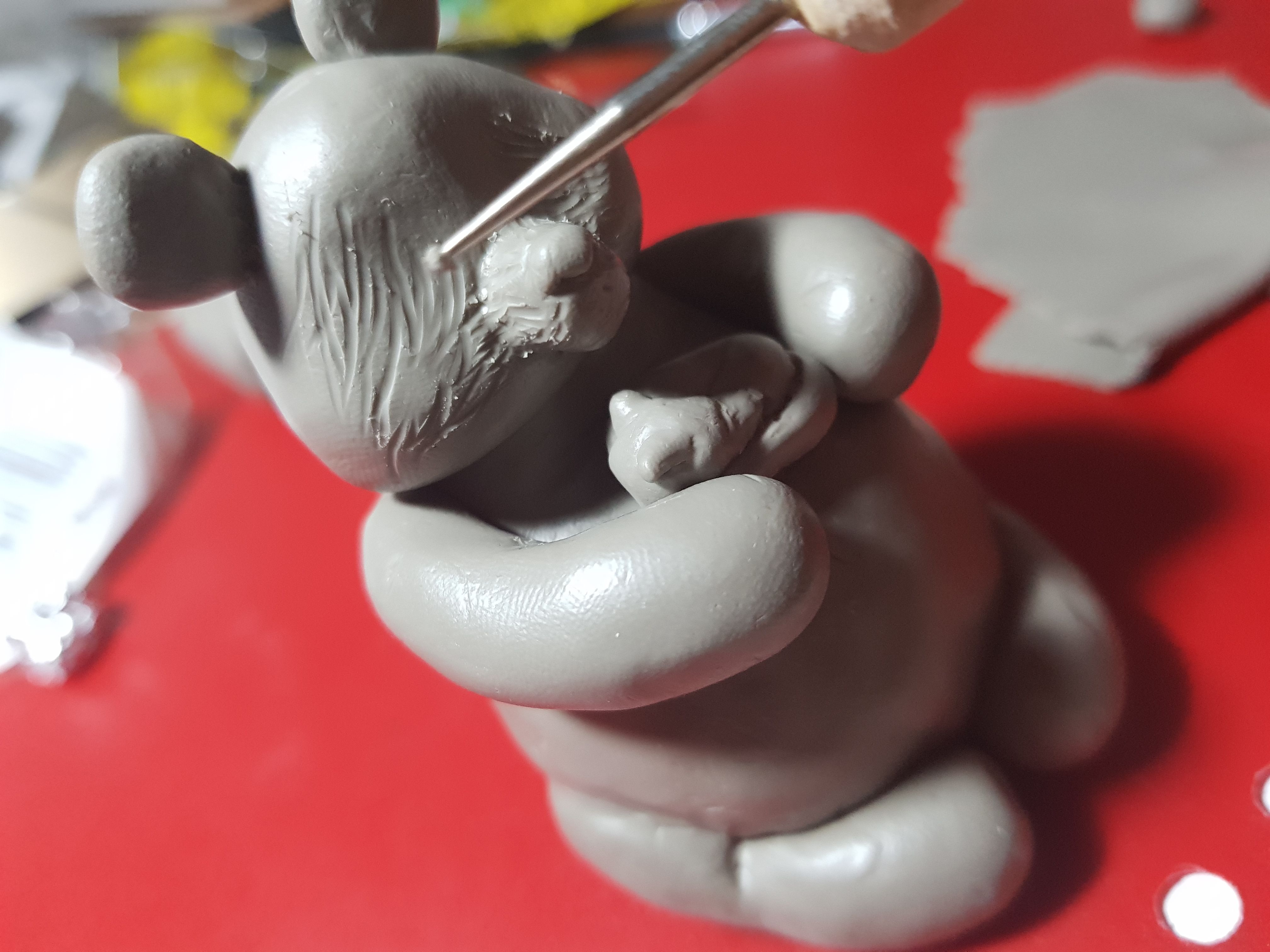 This is something new to me. I used the small ballpoint tipped blending tool to make the fur detail. This is the first time I'm doing this and I like how it looked. Just lightly drag it along the body in a wavy fashion to make random lines.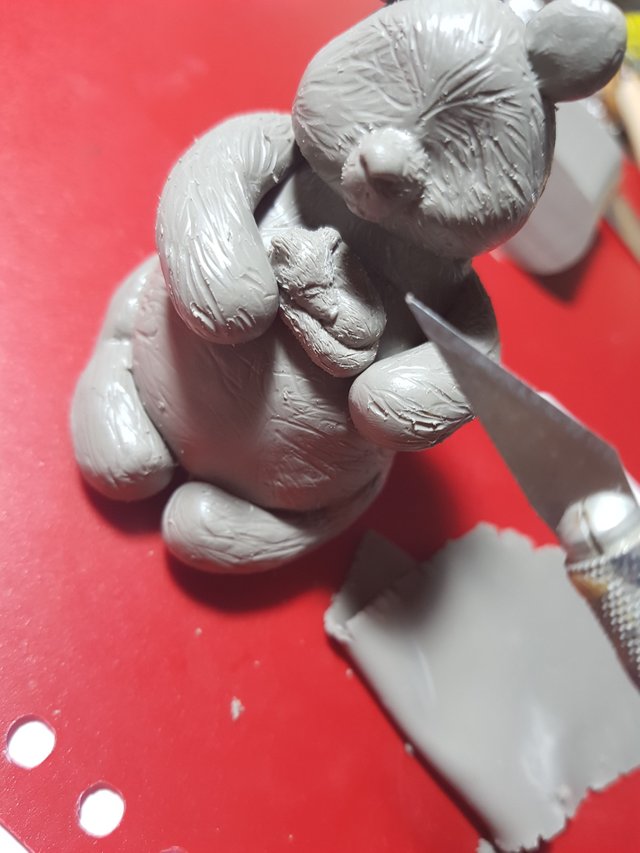 For the wol cub fur, I used the back side of my hobby knife and lightly dragged it along the body of the cub. This makes tiny lines that I think replicate the fine thin hairs of the wolf cub.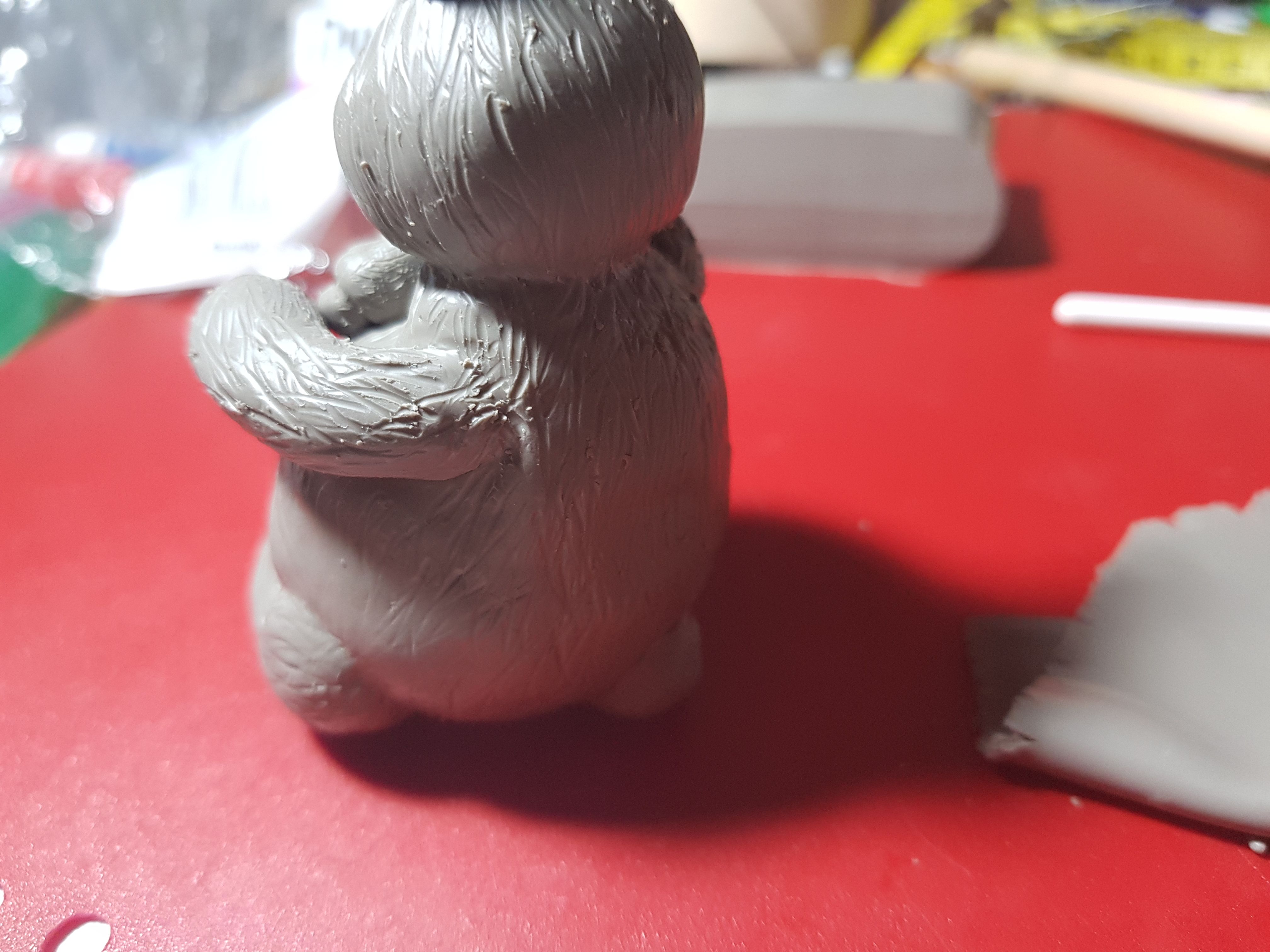 Woops! Almost forgot to add the tail 😂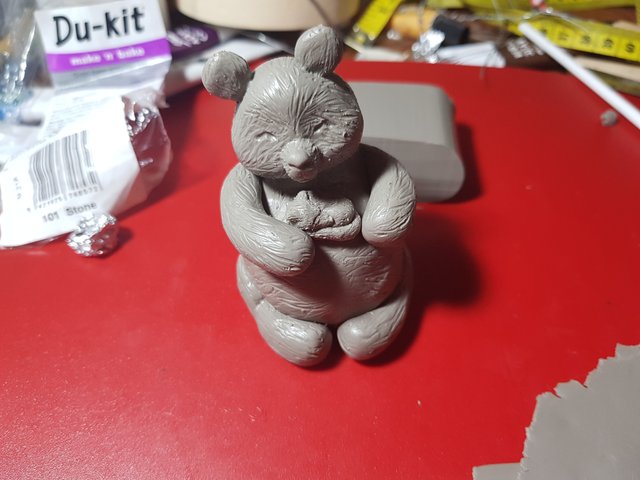 I think it looks fine. 😅
I didn't include the painting of the piece because it really isn't that complicated. I covered the piece with white as the first layer and added black and grey for the panda and wolf cub respectively.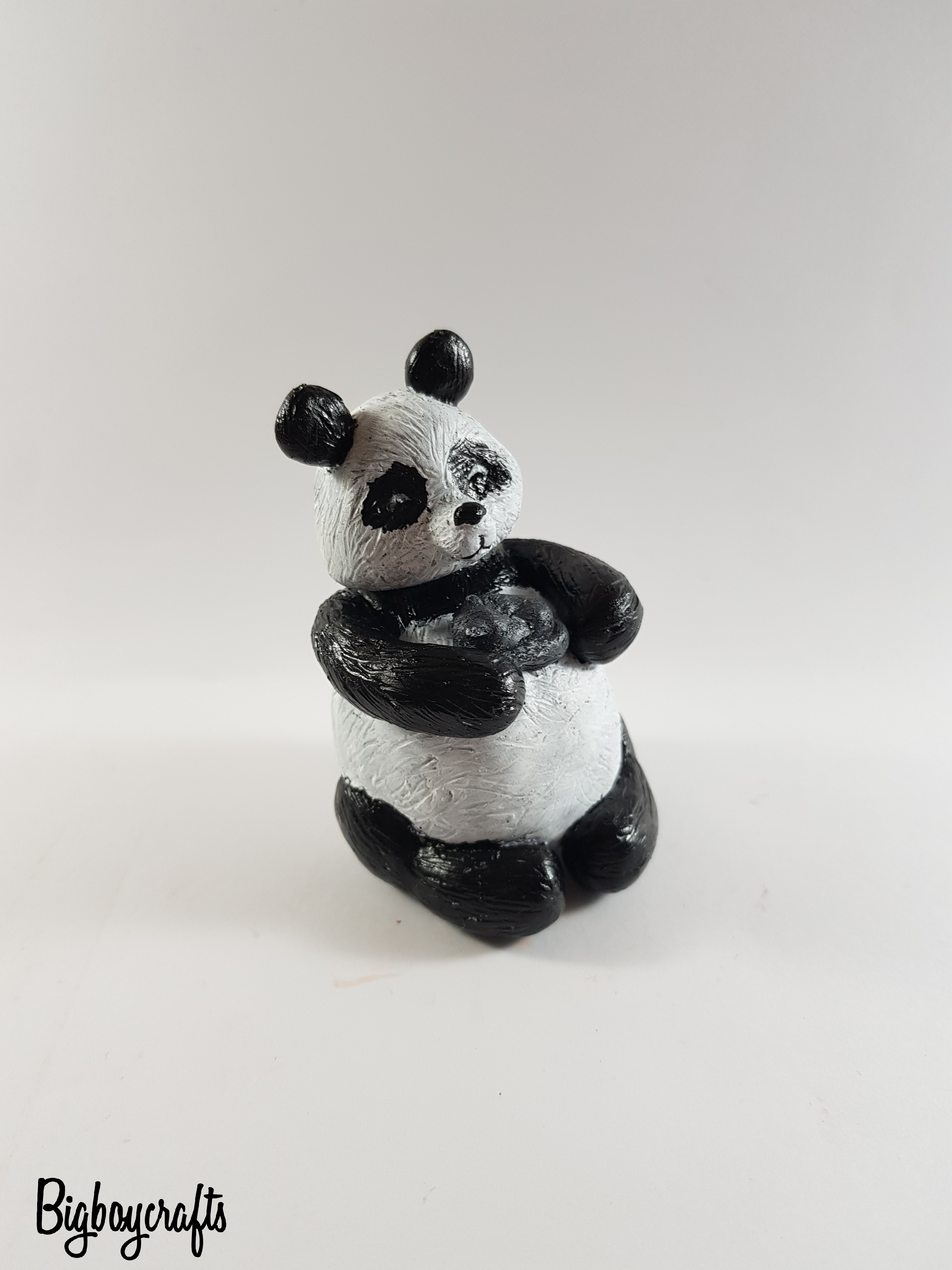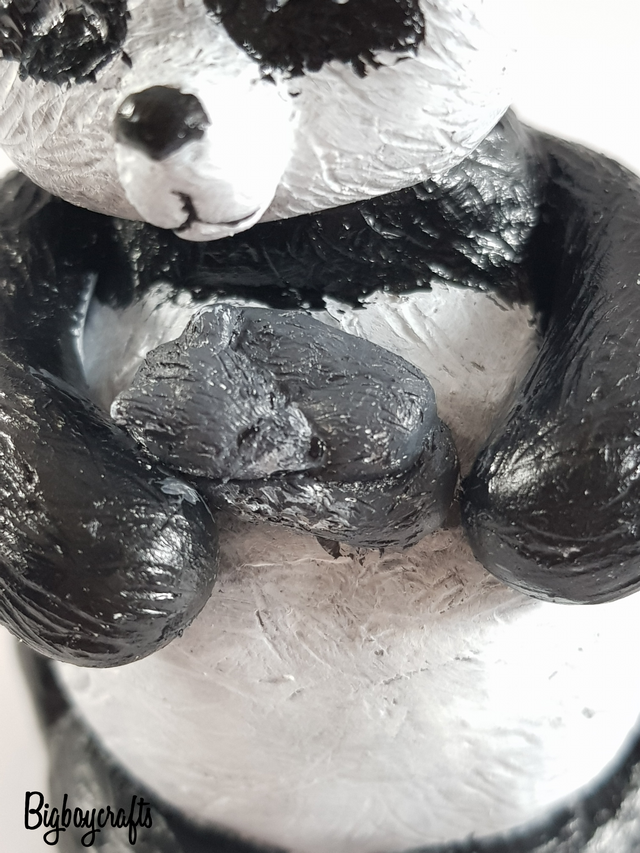 Hope you enjoyed and I really do hope you try it out 😅
Thank you giving your time to read this post and remember, spread love 😄