Naga Warrior (prototype) - 3D printable file included.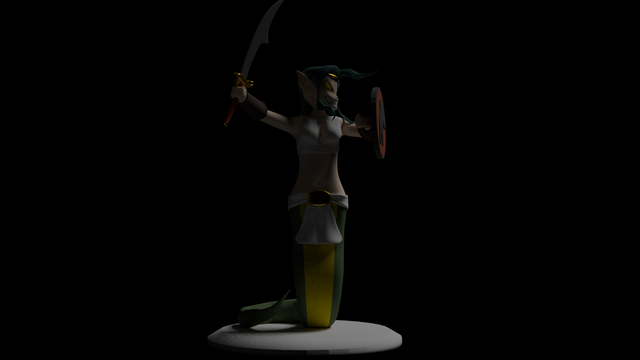 For those familiar with Steem Monsters the Naga Warrior is a relatively common site. Shes an aggressive melee fighter with a good amount of health even at low levels. I admit I don't play her often as I favor some of my other cards, but from a modeling stand point, even if I put in every minor detail (which I didn't) she would have been one of the easier characters.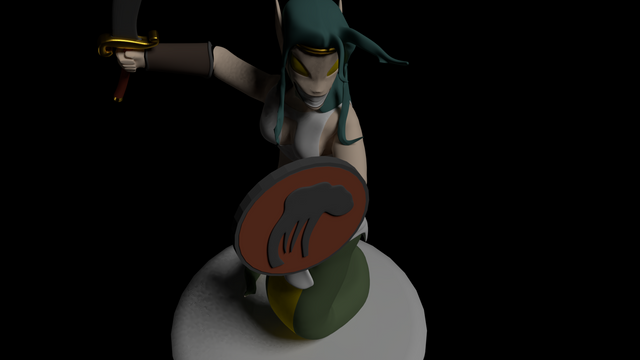 Her shield and sword at the ready.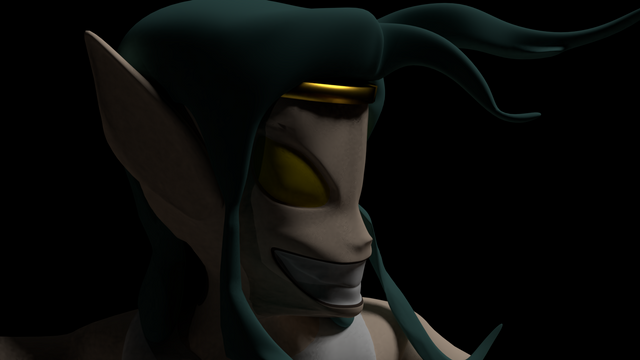 A hungry smile gracing her half human / half serpentine face.
---
About
Recently the discussion of having having 3D printable figurines for steem-monsters was brought up in various discord chats and through the cross traffic between those channels @ma1neEvent suggested that I find out what they were looking for. What I found is that the desire might be there, but the conviction is not. However, I do enjoy creating things and whats a few hours out of my life?
---
If you are a follower of mine you know that I have had experience in that field, and shared several posts about the process. Unfortunately I forgot to catalog everything that was done to create the renders and the final model beyond a few screenshots here and there.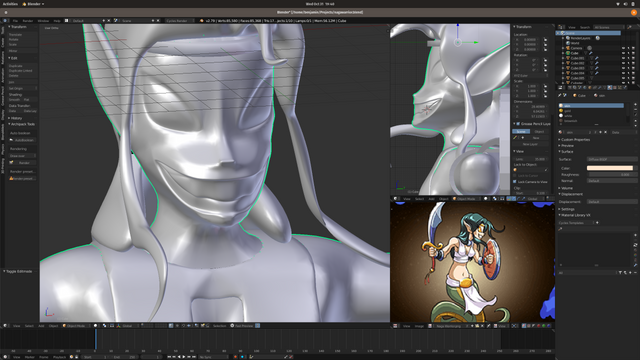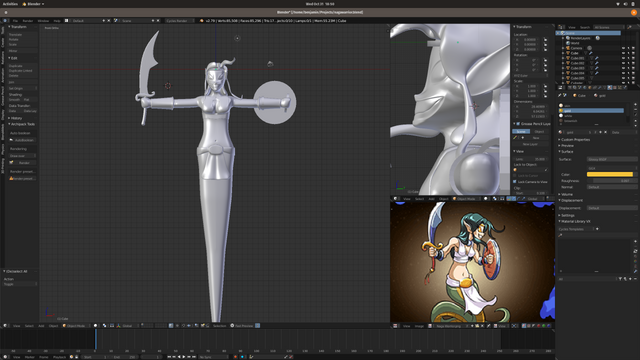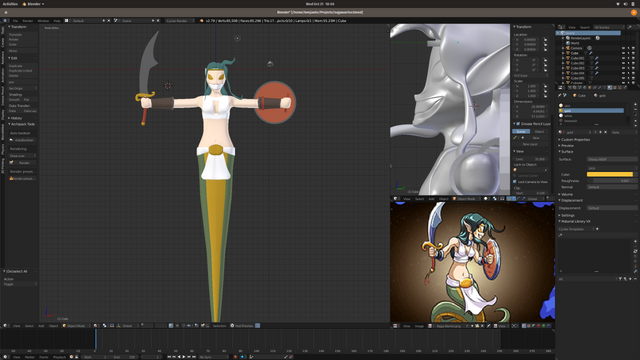 From Blender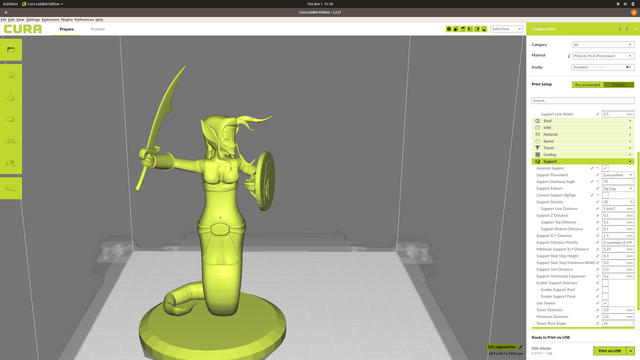 In Cura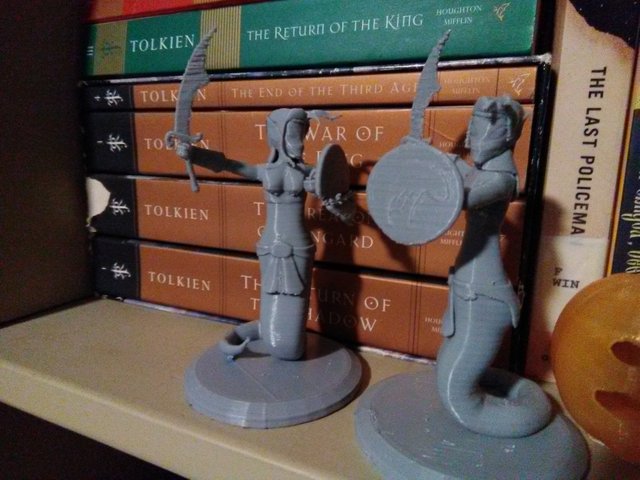 These were printed on a Lulz Bot Mini with the standard print head, in high speed mode, with no post processing. I would suggest if you want to print the naga warrior I would suggest you check her ears and the sword. The thinner the object the bigger the model has to be and her ears have been lost in this print. Also I tweaked the mouth and eyes to show better in the stl I've added to this post.
If you like it, let me know. If you have a character you want done drop a comment. If you're the artist of the naga warrior and you hate this, tell me what I need to fix and lets get it the way you want it. Regardless, thanks for reading.
Naga Warrior STL
IPFS: file download