Hello steemians :)
Sharing a small-sized graphite drawing on MDF panel (12/18cm).
The poor tree doesn't seem to be very happy to be my coloring experiment's subject... It probably doesn't like that over-yellowed atmosphere it's been dipped into...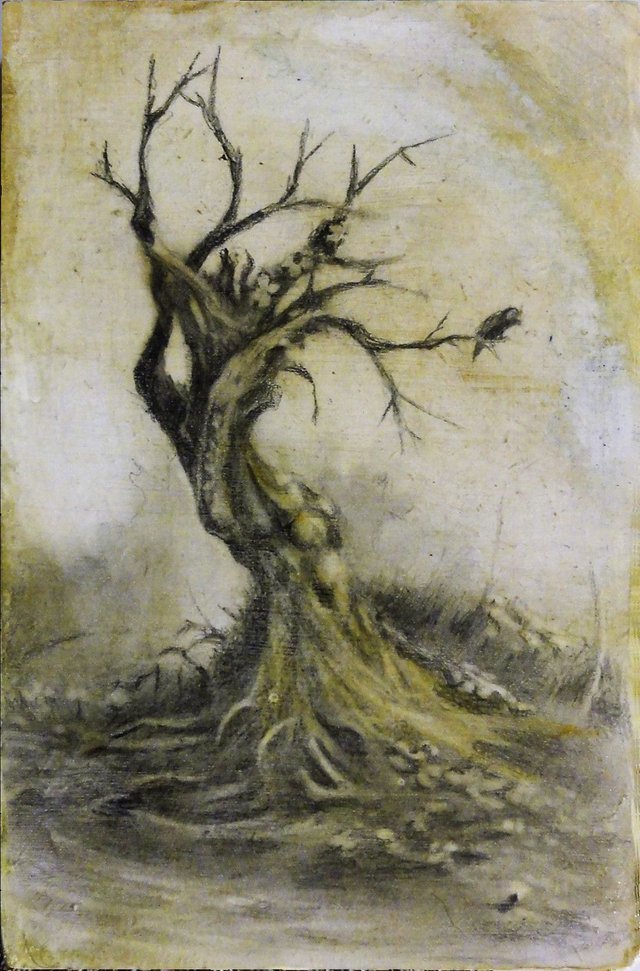 I used watercolors for the first yellowish layer, and I was pleased to see it preserved the original graphite drawing rendering.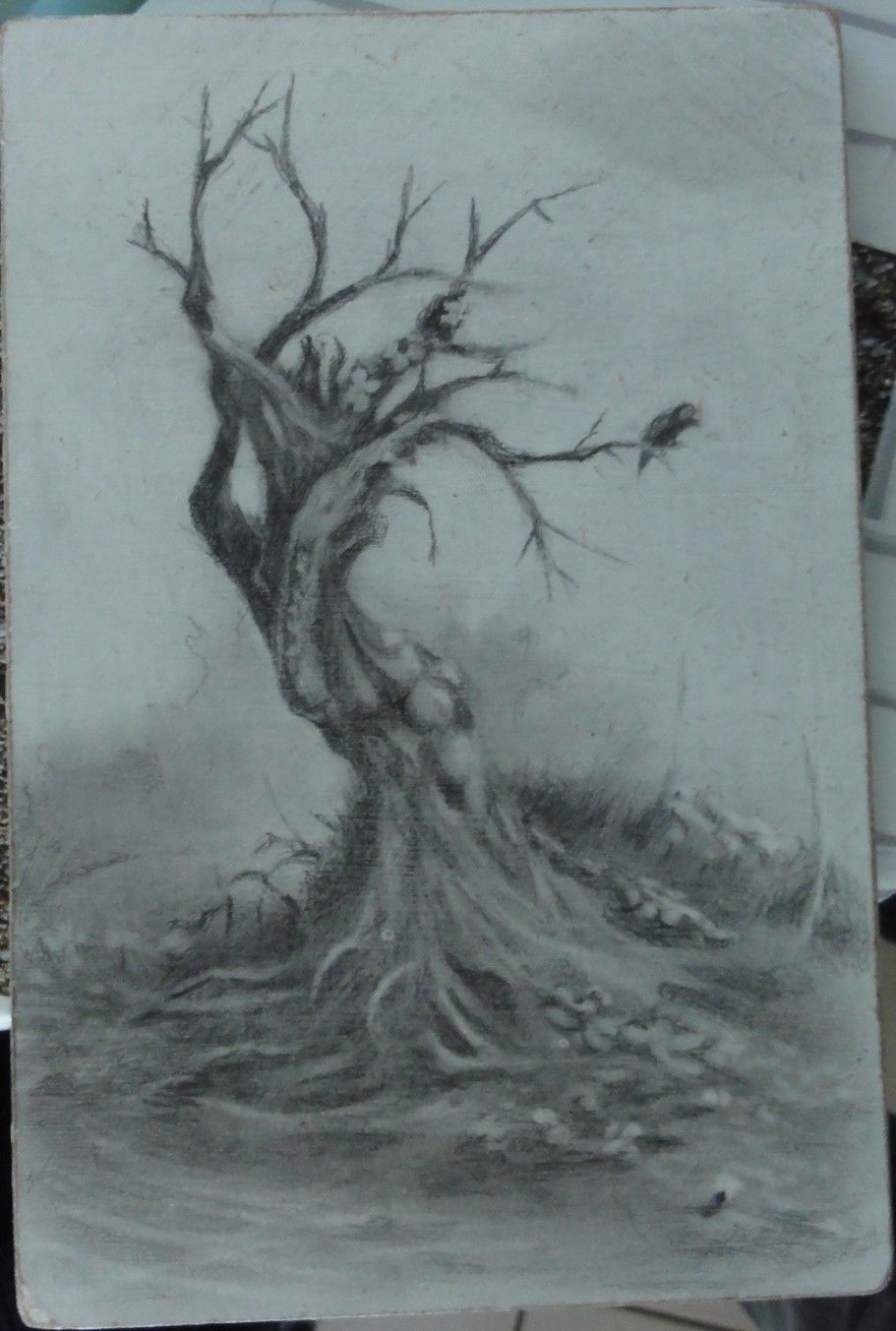 Maybe does The Twisted Woodsman imagine that slowly drying varnish layer I've just laid was the last step of my experiments... But nope... Just a step.
I'll try to play with some other translucent colors above varnish. As always with my weird obsession about old imaginary souvenirs, the goal will aim at getting some vintage effect.
I'm not sure about what will happen with next stages, so I prefer posting this one before everything goes more wild and more ugly :D
Time to say farewell to our dear twisted woodsman...
May we see him in another post, another day.
See you, and take care :)
---
Eth - 0x8Fcce0AD10D4Bfa515160EB622Acd1EF66969832
Litecoin - LNQ4kvPWqvsvtvxBxgPbJkAbjd3pKYnt7C
Neo (Gas) - AehkhJuaFTgJZh35xEU6ZbmYtQyENXFQhA
Copyright @berien - All Rights Reserved