ORIGINAL ART-More Than Words /collage, drawing, bodypainting, photography/
More Than Words. The name of this work represents the meaning and the concept. My idea was based on the power of words in different cultures.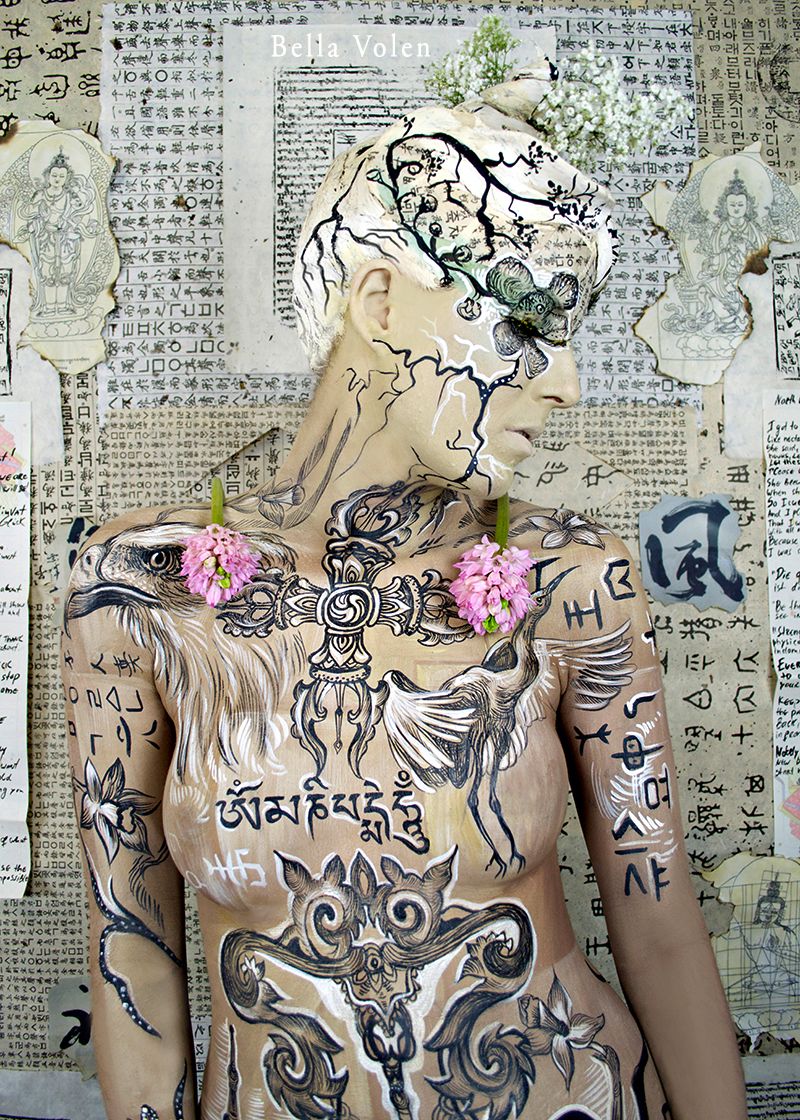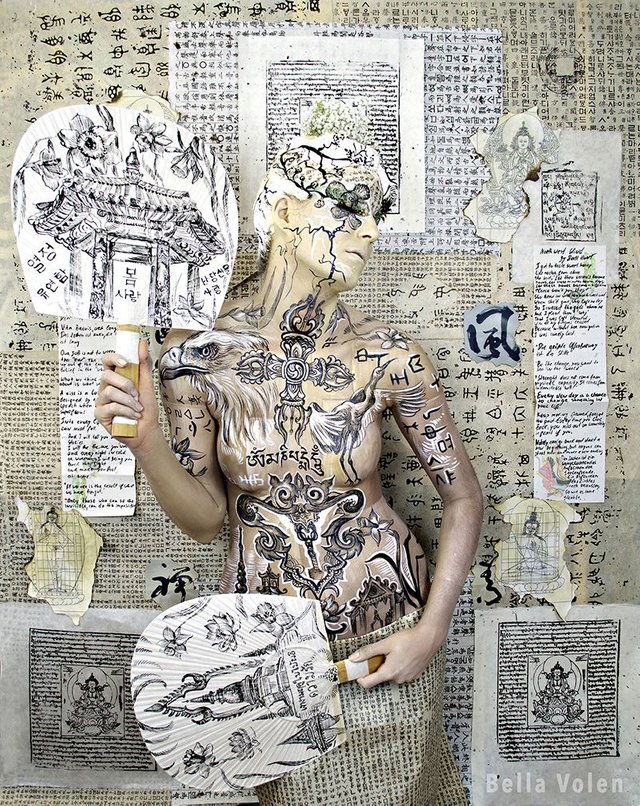 The background is created from different paper parts:
Handmade paper from the Paper Museum in Andong, South Korea
Traditional Tibetan Thanka painting anatomy drawings
Japanese calligraphy symbols
Holy Tibetan Boen tradition wood carvings from a monastery in Mustang, which I have printed my self from the original wood artwork. A lama from Mustang brought them for a short time to Austria.
Written powerful words by hand with ink of different quotes and the lyric of a song called North West Wind by the Australian musician and friend Brett Hunt. The model holds in her hands two Korean fans. The ink drawings I have created on them represent temples in South Korea, Thailand, and words of love, happiness, and success. One finds also one of the Buddhist symbols- Dorje (which stands for an indestructible hardness and blaze like a diamond, which can't be cut or broken). One finds also the Om Mani Padme Hum mantra, an eagle as an element of power, speed and observing, also a few narcissus blossoms as the importance of loving our selves, because we are responsible for our own happiness. My idea was to create a beautiful artwork, which would be as a talisman and protect a home, person or a family.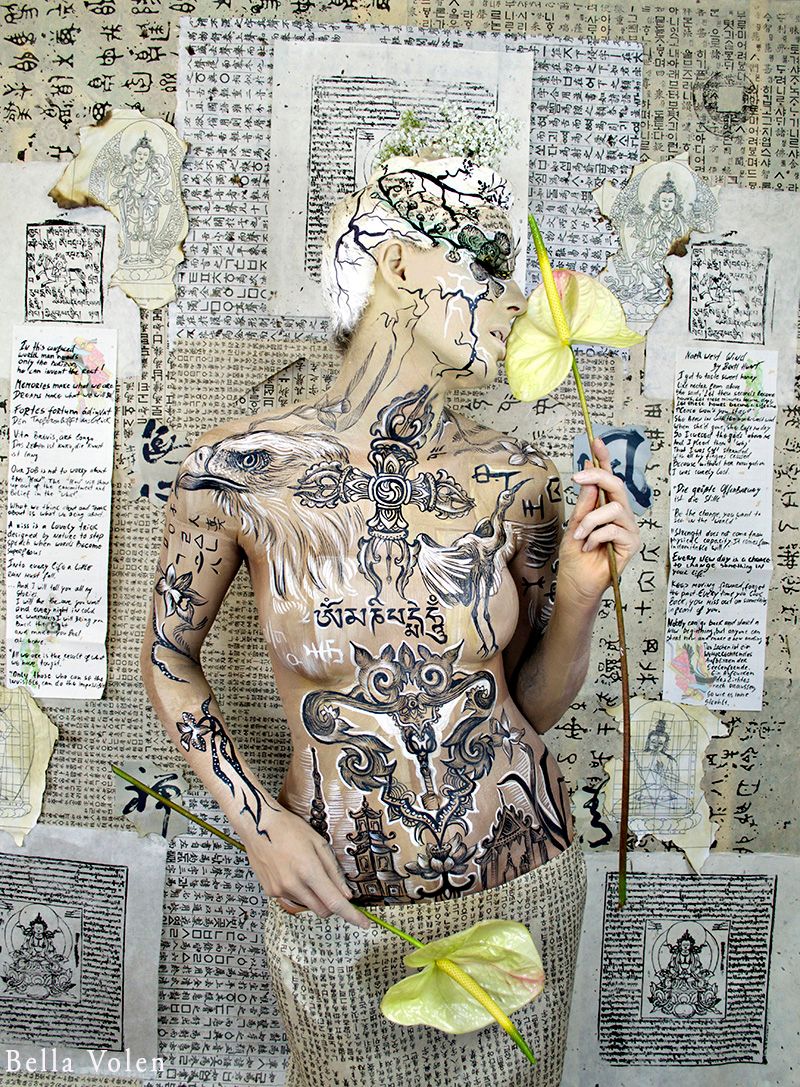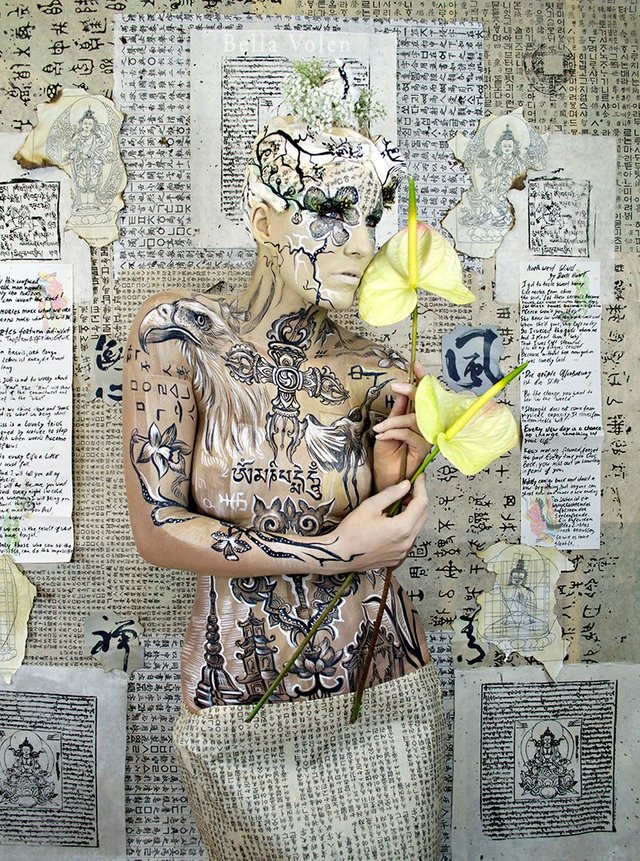 You can find prints on canvas here:
http://www.artgallery-vienna.com
Find more of my artworks here:
http://www.bella-volen.com
The work was created in 2013 as a part of my collection: Memories
Love & light
Bella