Hello everyone! Here is a digital drawing of Setsuko Yokokawa from Grave of the Fireflies. Let's get to it.
Here is the final result: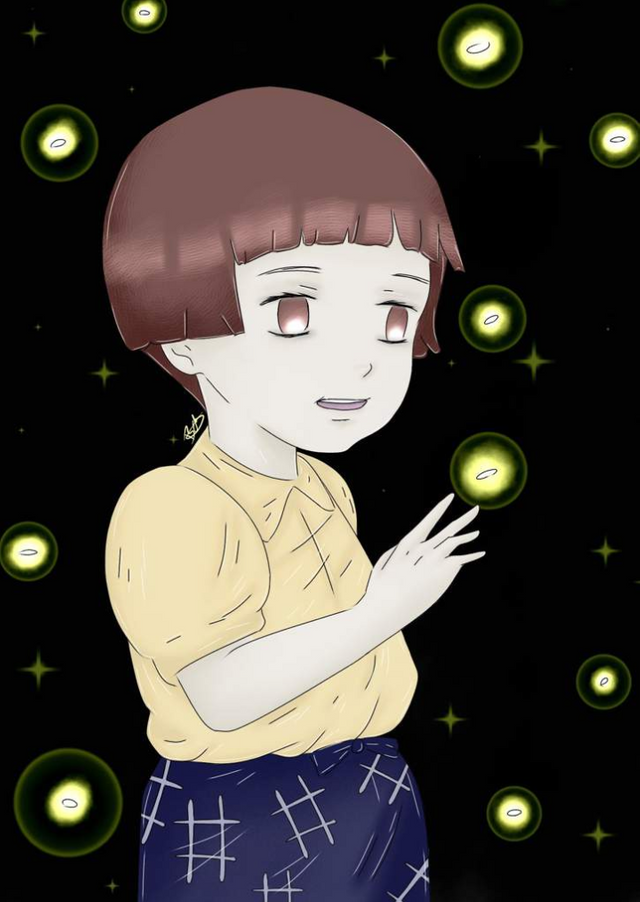 And now the process...
I started with a rough sketch of the idea I had in mind for this piece, that being her standing with her hand out slightly reaching to a firefly, lookinh frail but smiling.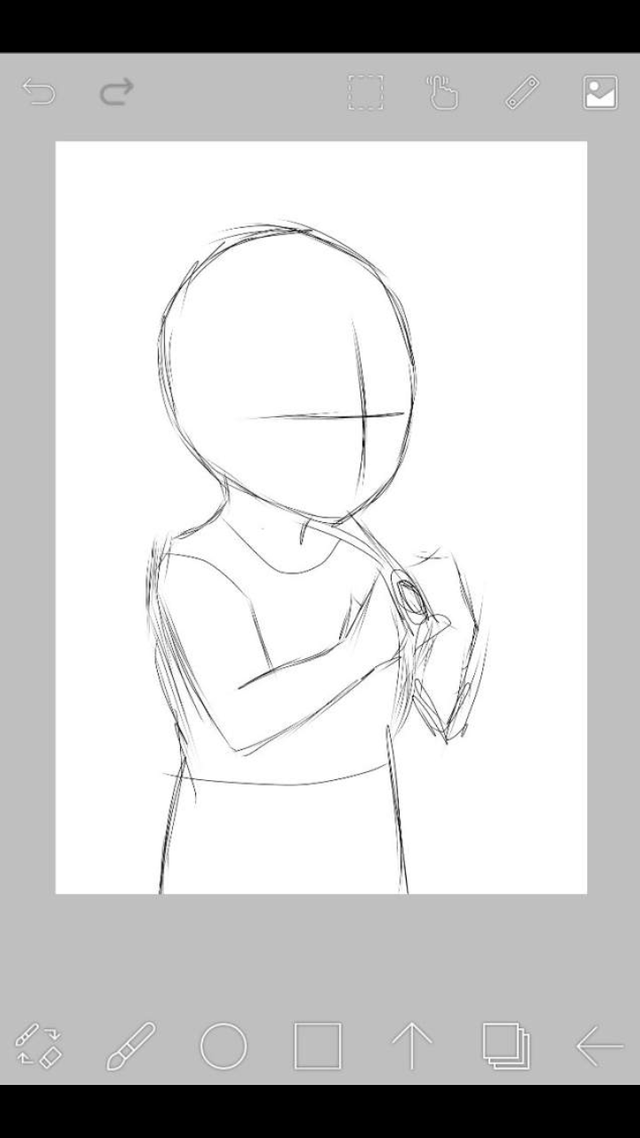 After, I began to go over the sketch with official linework, cleaning up lines and shaping them more. I then drew th clothing over as I went along, adding more little details too.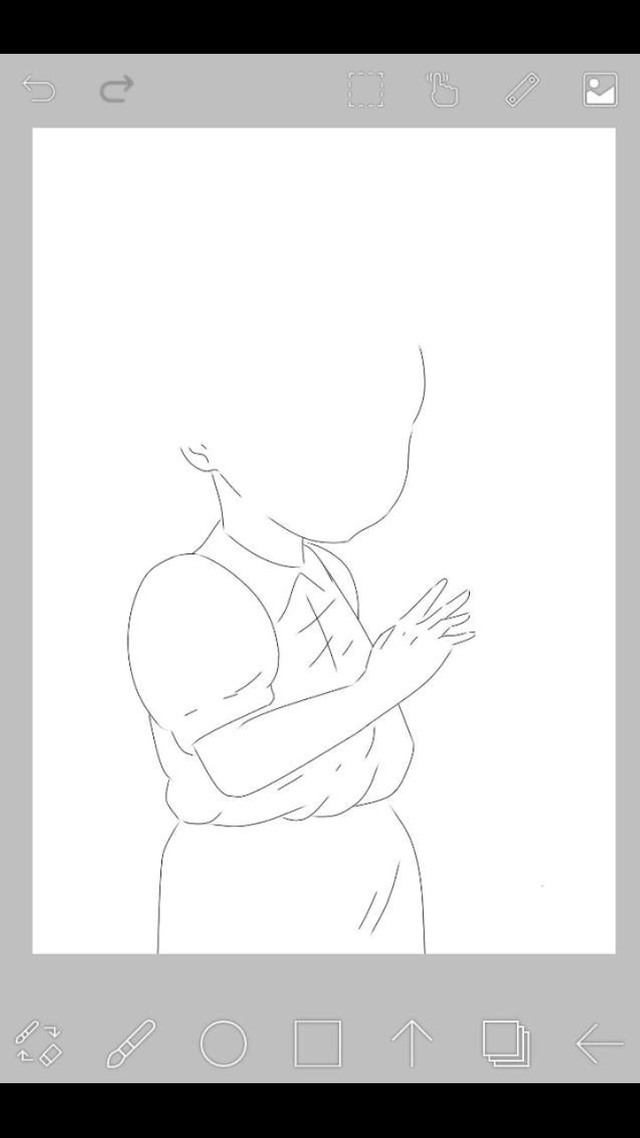 I then started drawing in her bob cut hair, making the lines as round and clean as possible. I drew her eyes, round and cute along with a small smile. Finally for the character, I added the patterns to her clothing.
Lastly I drew fireflies in the background.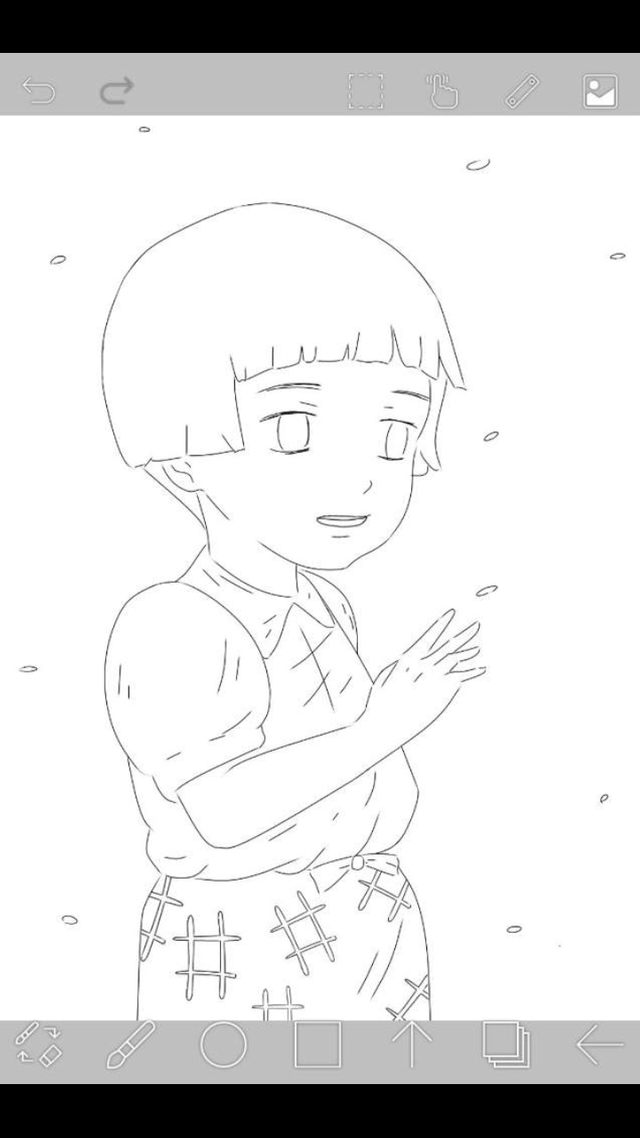 I started to colour the skin, using a variety of dull skin tones, starting with the lightest colour and gradually adding the darker more grey tones over in the appropriate areas. I used pink to colour her mouth.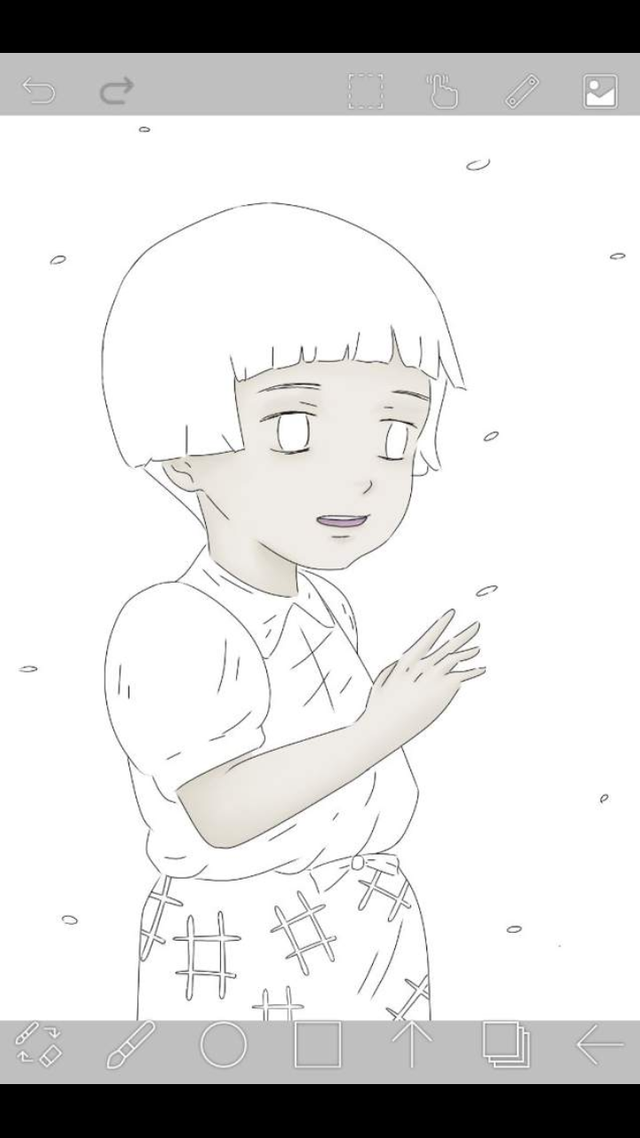 Afterwards, I began to colour her hair using broen tones, using the airbrush tool for shading and texture and the used a light brown colour to add some highlighting.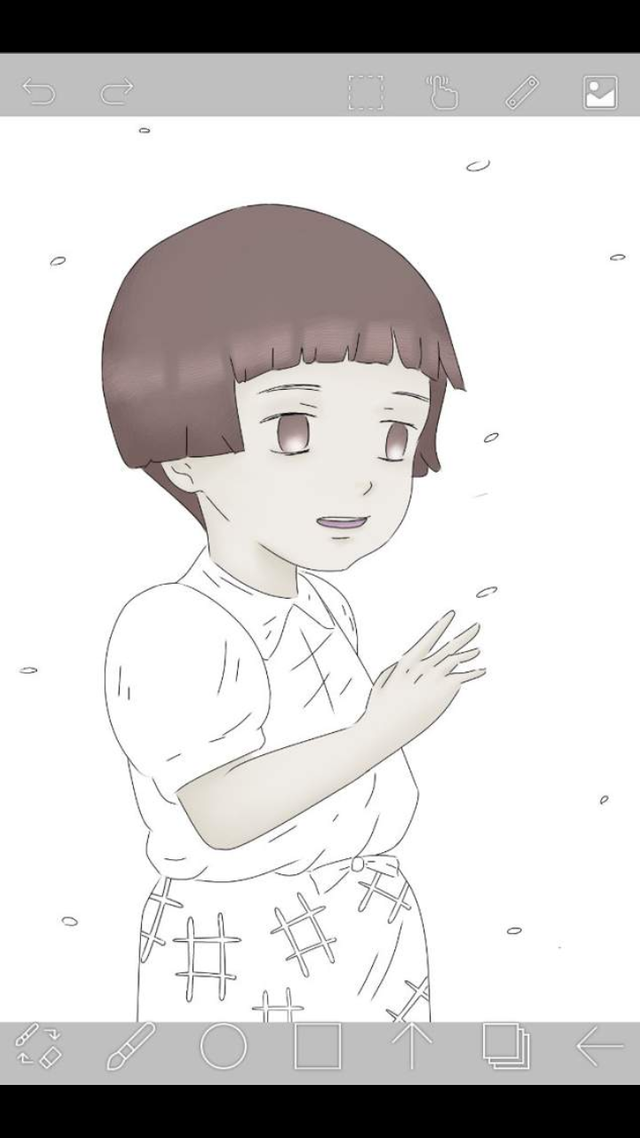 I then did the exact same method to colour her shirt and pants using dull yellow colours as well as blues.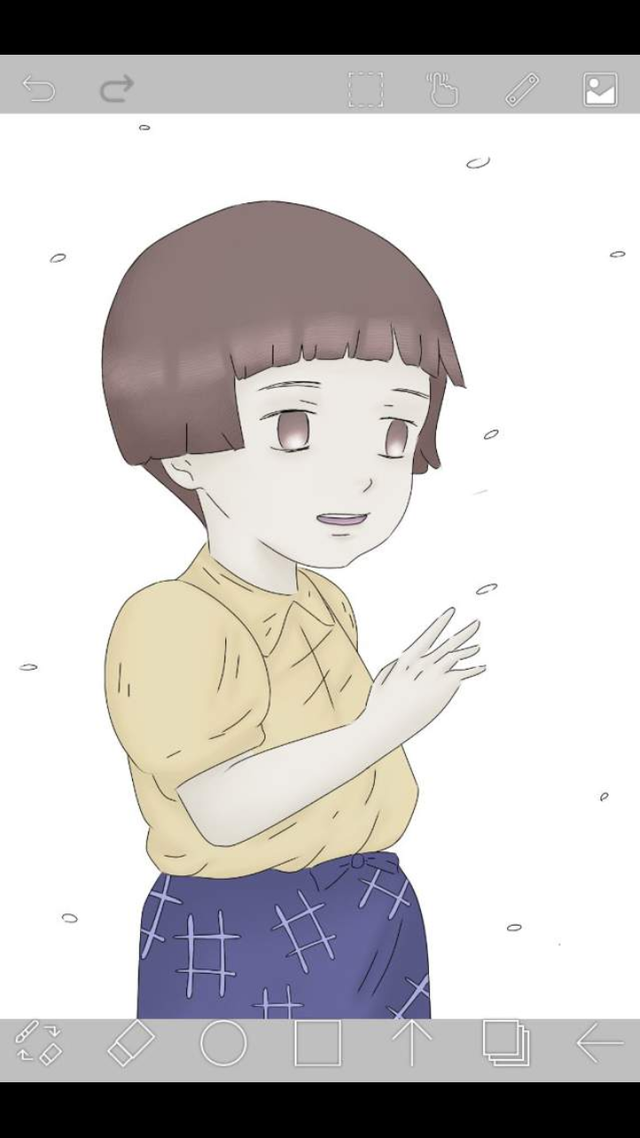 I then coloured the fireflies yellow and filled the background a deep green. Adding light and sparkles around them to show how special this moment is.
[C]And here it is finished: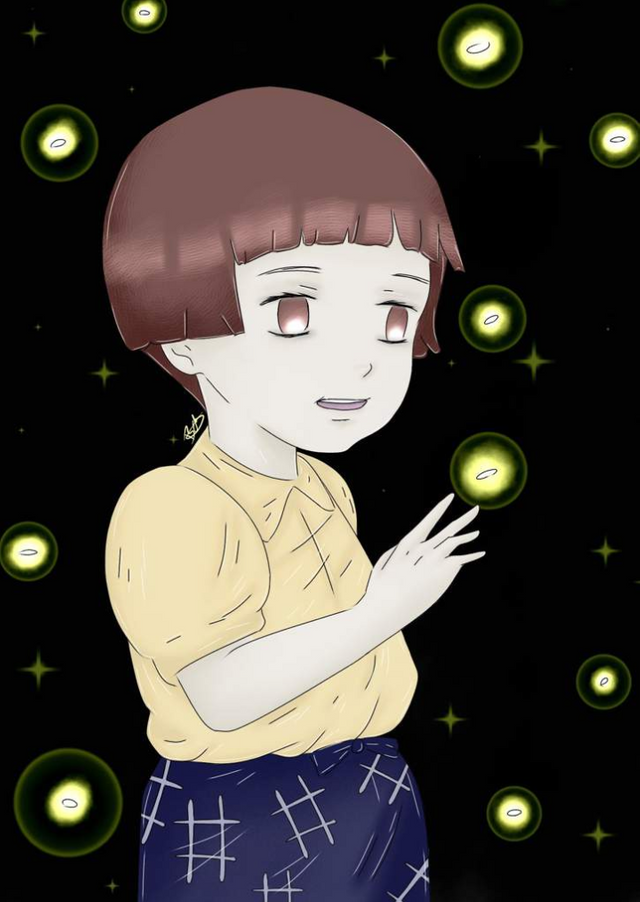 Thanks for stopping by to take a look!