Drawing an Orc - Step by Step
Hey Steemers!
I've been around the Steemit boards for about a week now.
I'm enjoying all the cool content and art coming by,,, i wish i found it sooner!
And I've been seeing all these cool artists posting alot of traditional work.. Then I figured I have only really shared my digital stuff with you guys.. but from time to time I do find the time to some pencil or pen drawings.
So here is an Orc I 've drawn a little while back with all the progress shots along with it!
If you have any questions, comments or requests?! Feel free to post them below!
The finished results first.. now how we got there.. follow me alright! :)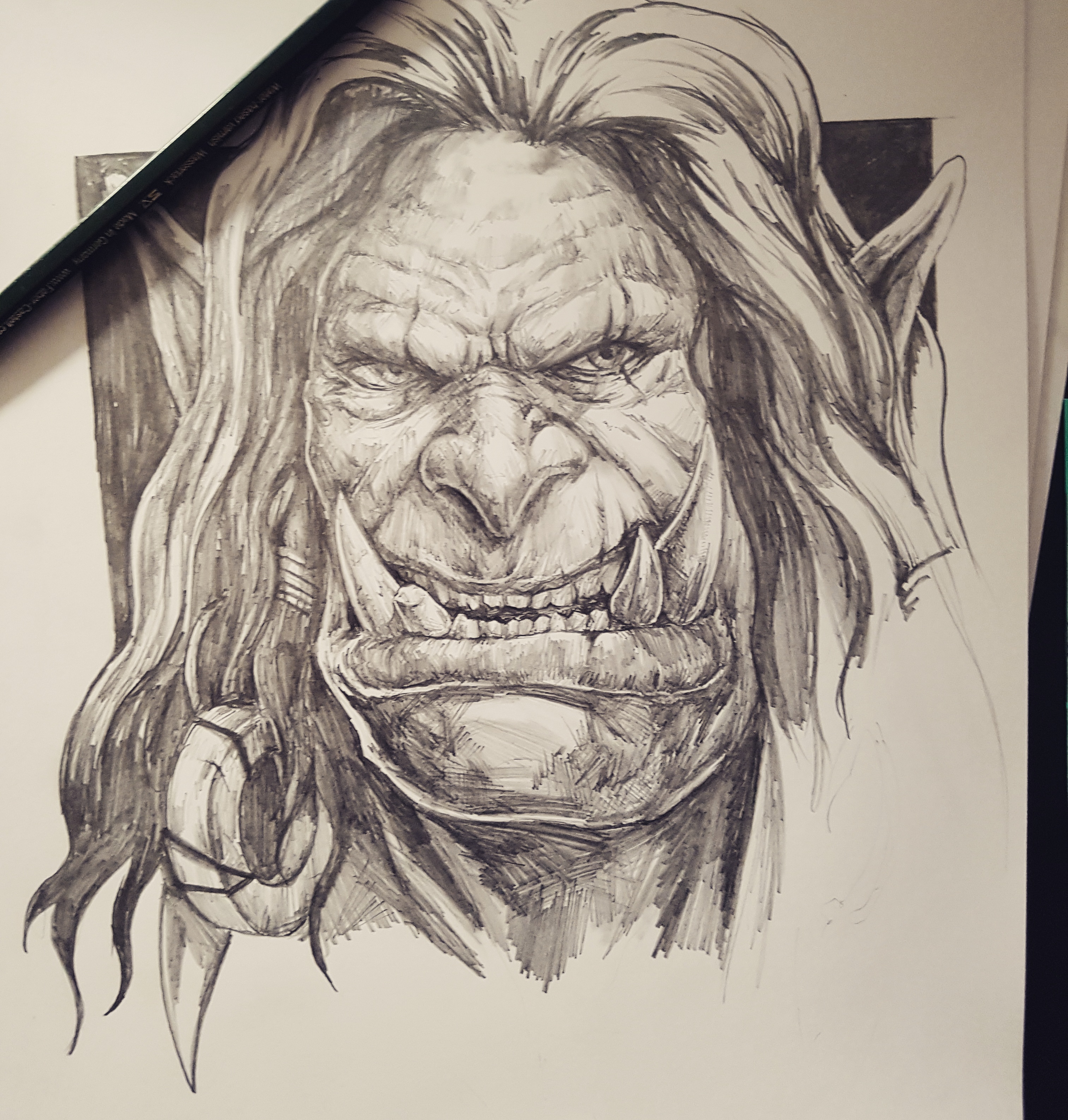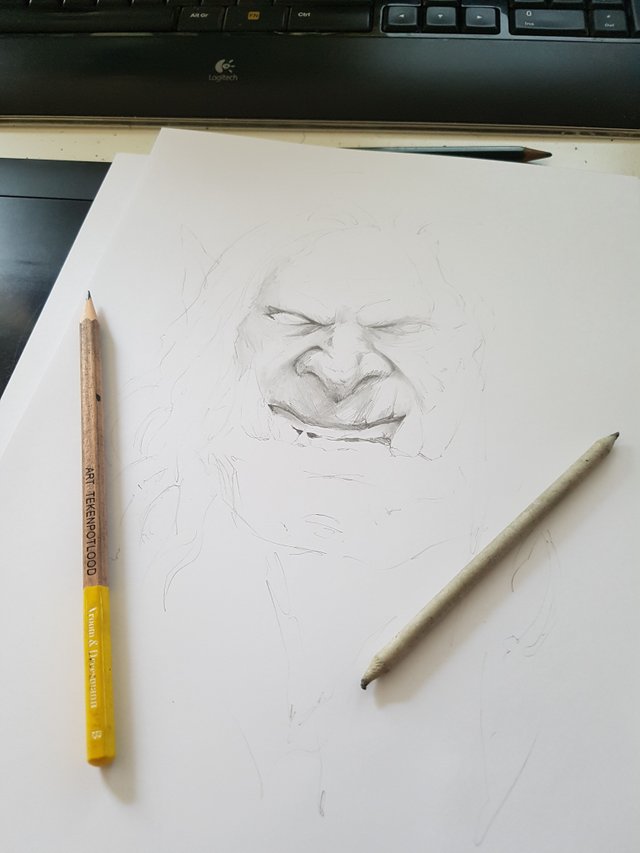 So I started with a simple outline, and sketching in all the shapes that i want the face to have.
![20170405_164928.jpg]
(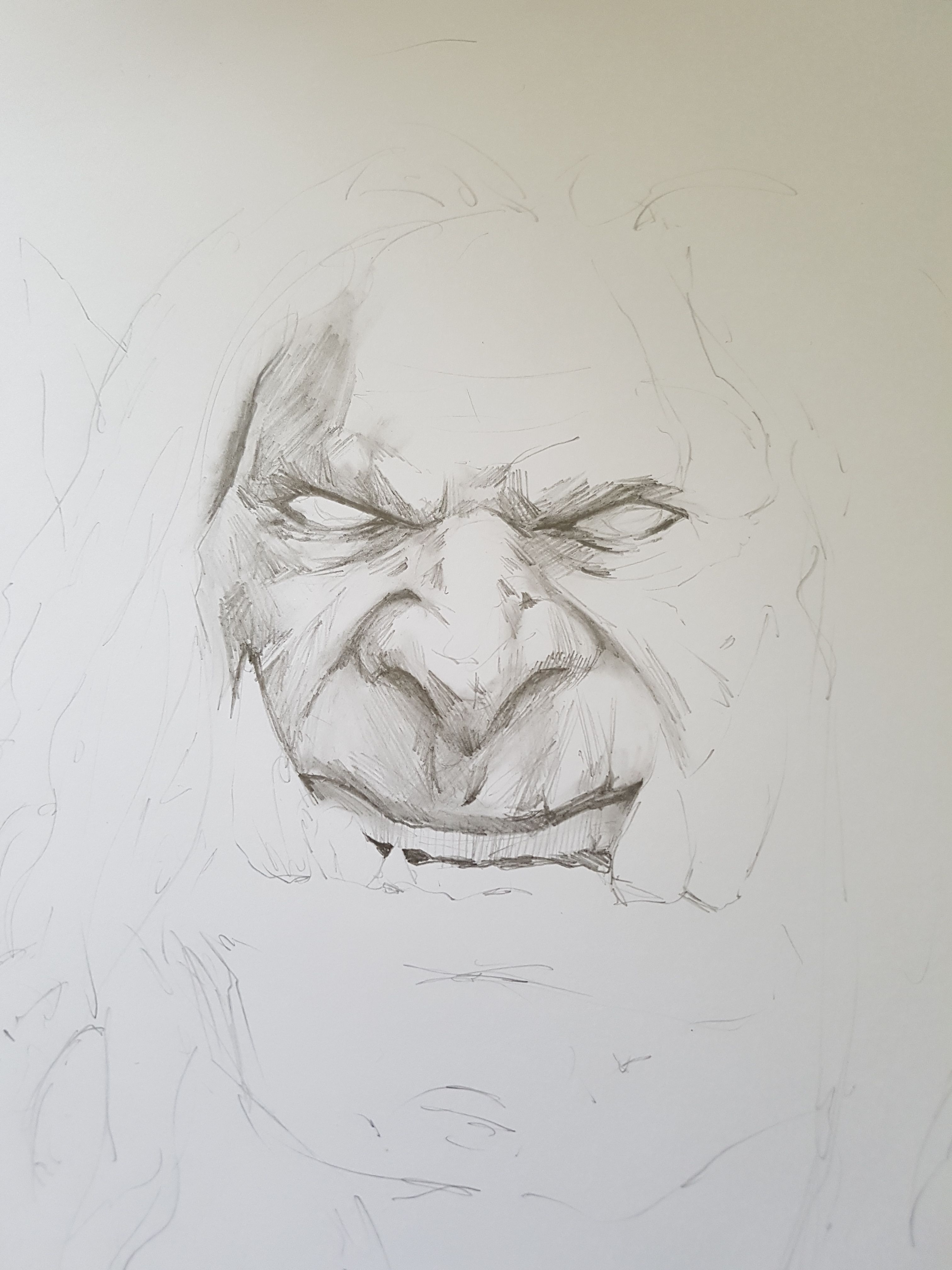 )
![20170405_170616.jpg]
(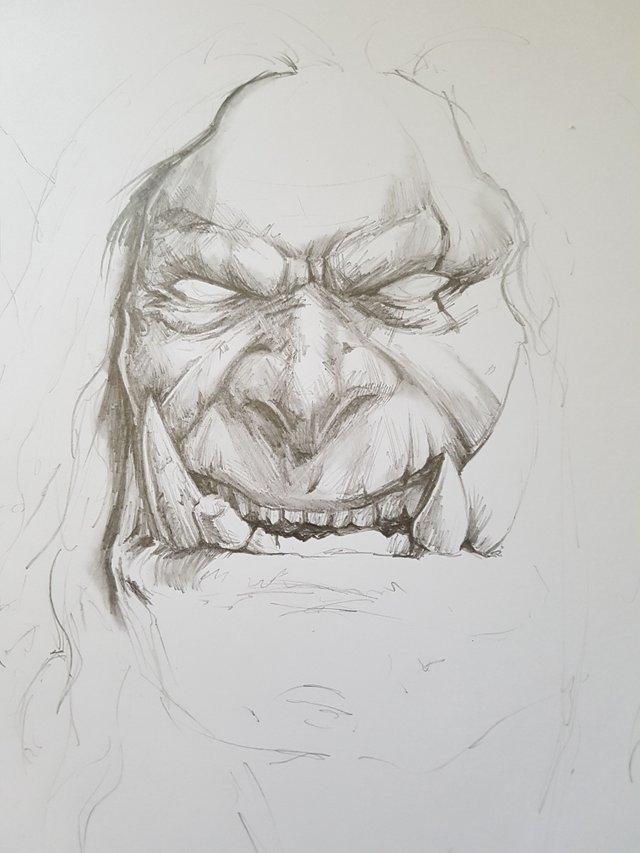 )
I keep progressing the same way, filling in more of the shapes with shading.. Values in this phase are important, don't go TOO dark in places as you might still want change things later on.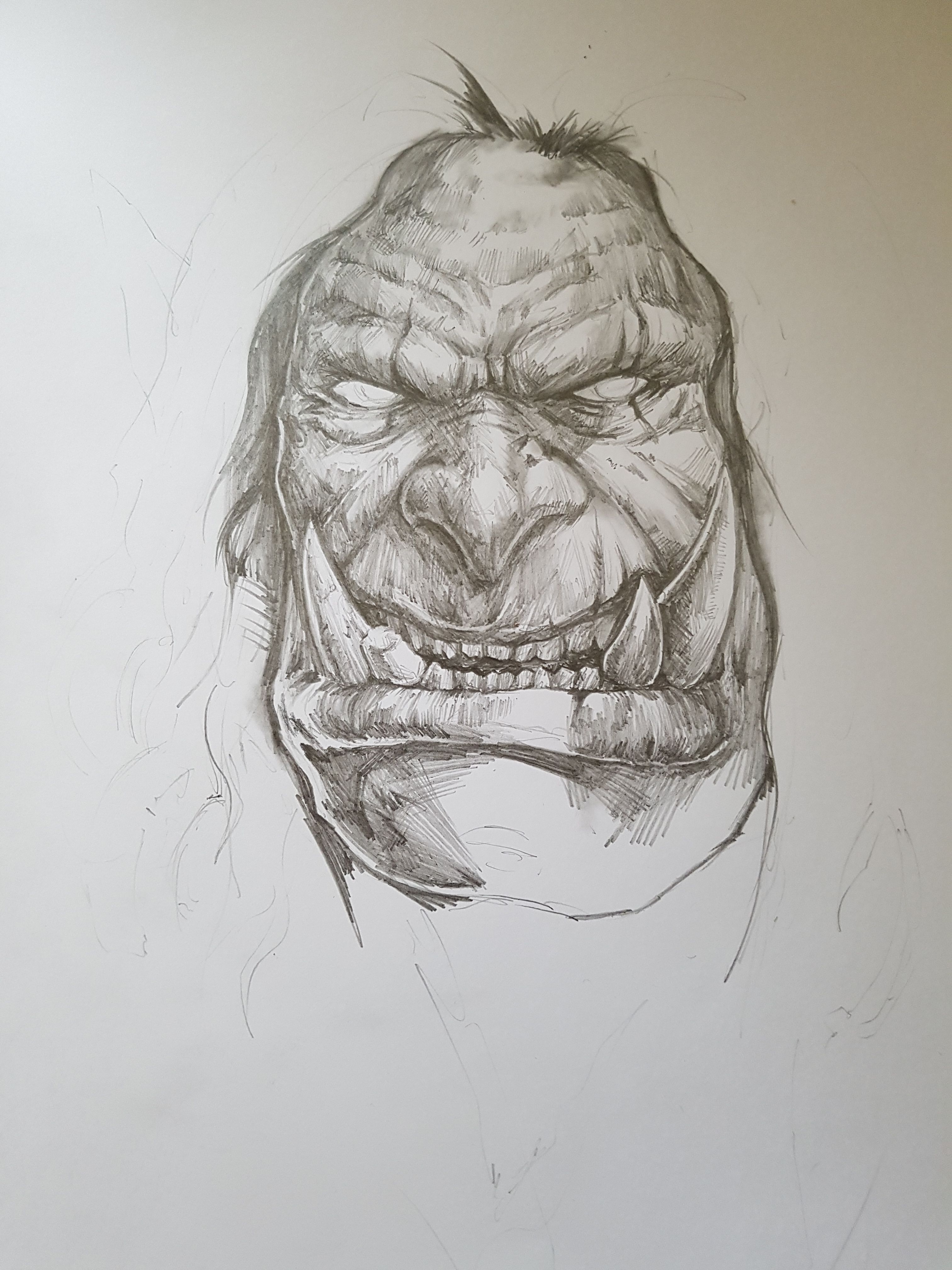 In this part I really make decisions on where to shade is darkest and how i pull out and create depth using bounce and rimlights.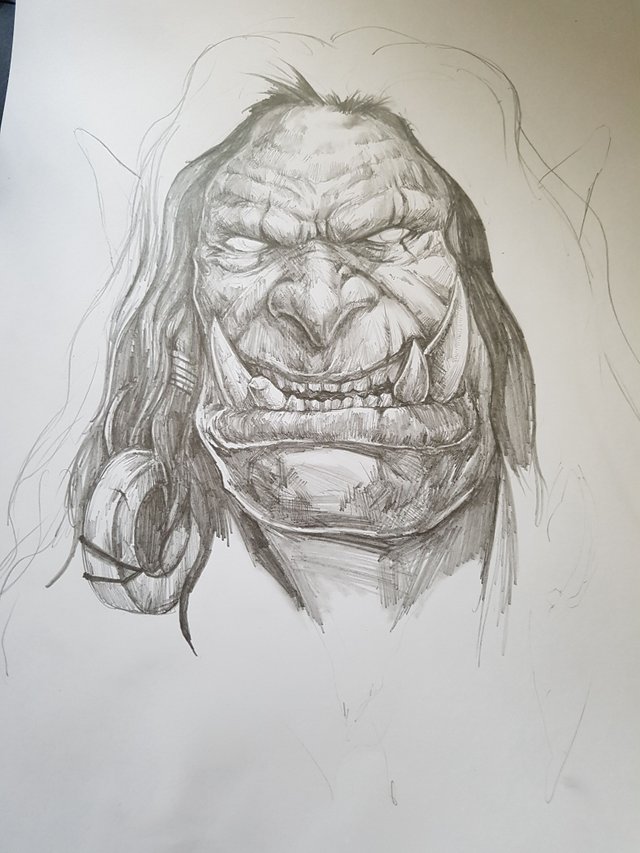 Continue detailing and shading, building up the values further..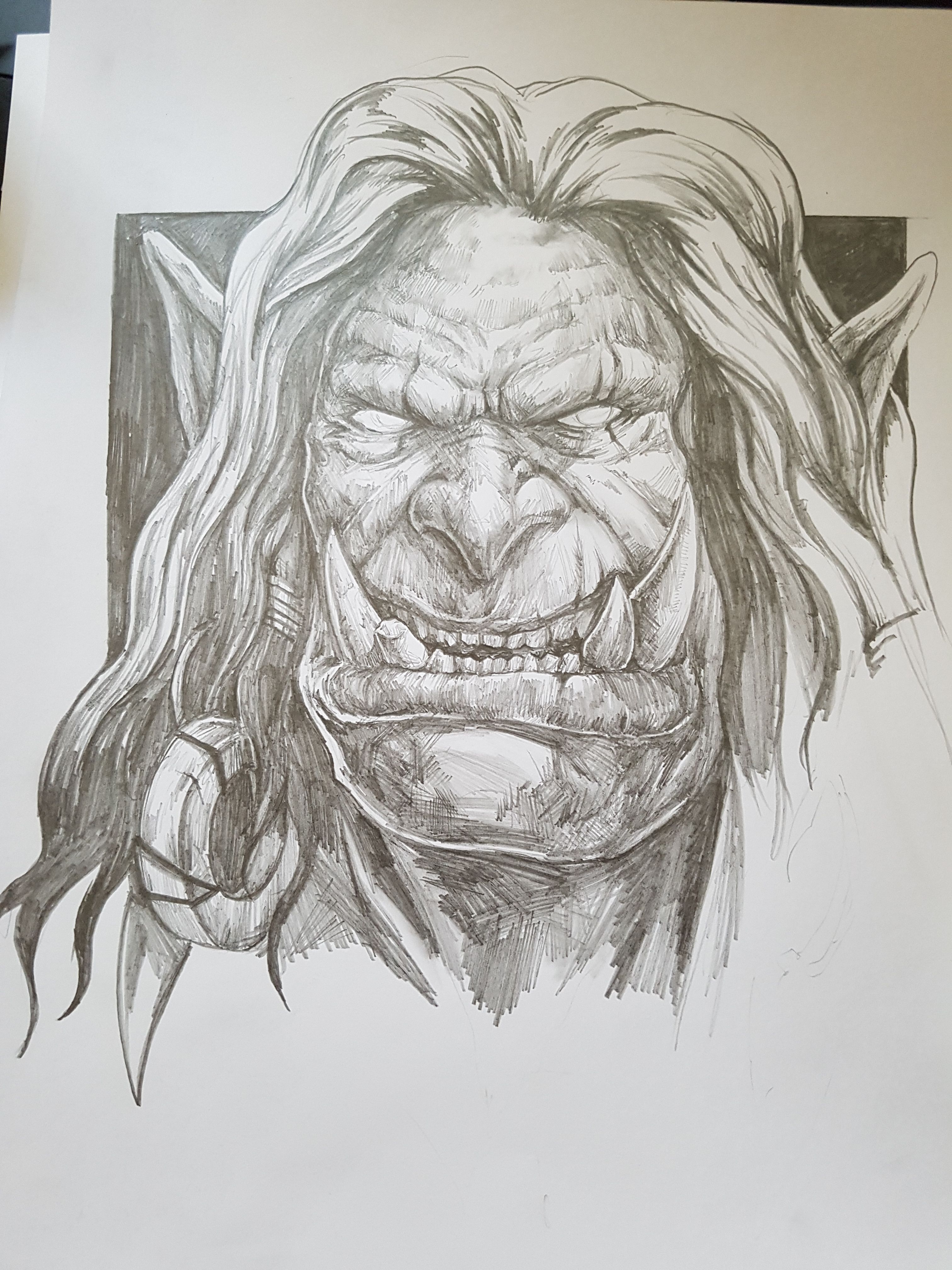 Here it is almost done, just matter of filling in the eyes and making the darks even a little darker :)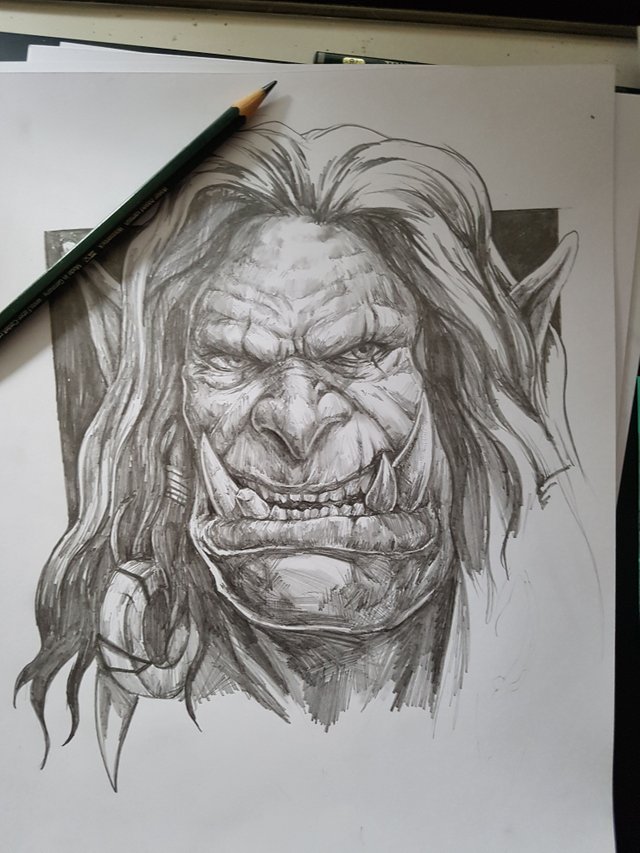 And done!! :)
Hope you like it!
Again if you have any questions, comments or requests!? Leave the below!
Don't forget to follow me if you enjoy this kind of stuff!
Thanks
-Rogier