Hey Steemerz!
Hope you are all doing fine!
Today I'd like to share an illustration I did a few weeks ago, right before i flew off to Comic Con!
It is more illustrative image of HellBoy.
I made this to sell as an SDCC exclusive Print and was lucky enough to indeed sell a few to the people there.
Frankly I forgot to share it overhere.. so.. Better late than never right!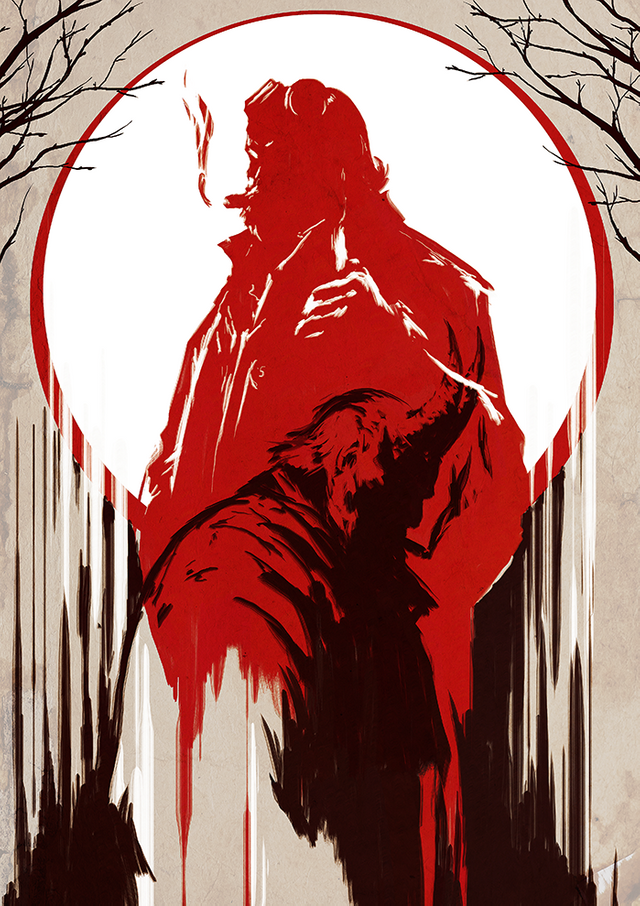 I painted this in one go, without layers or a sketch, so I don't have any progress shots to share :(
Sorry! It is a lot more illustrative and 'artsy' than my normal work, but i had a lot of fun painting this!
I hope you like it too!
Thanks for watching,
see you soon!
Cheers
Rogier / @beekart