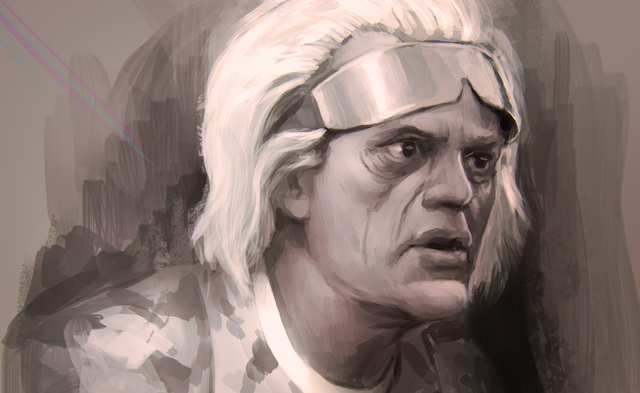 Hey Steemers!
Last night I was watching football ( Ajax - AEK Athens ) and I decided to make a quick study.
It was perfect as i limited myself to 1 half.. 45 mins.
I had 45 mins to paint the Doc from Back to the future, no longer! I of course got myself a ref as I approached this as a study and wanted to get as close to the photo as possible.
At the end I let that ambition go and decided to make a bit more painterly and add some overall color.. this was first black and white**.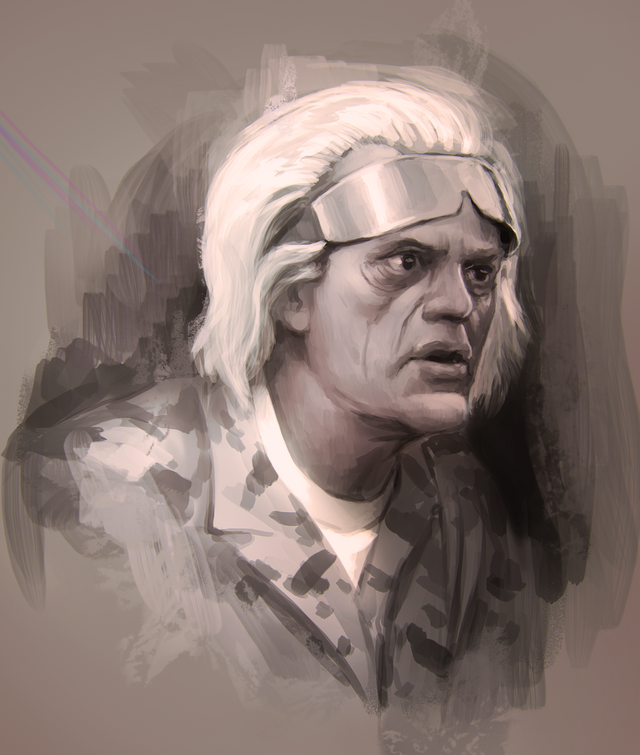 I wanted to show you some progress shots, but when I do studies, i work on 1 layer only,, so there's nothing to share on that part! Sorry!
When i have some more time I will make some more studies, perhaps record the process so everyone can have a look and see how i approach these.
I hope you like it nonetheless!
Cheers
Rogier / @beekart