Convento das Trinas, Lisbon
Monumental kitchen tiled with Dutch tiles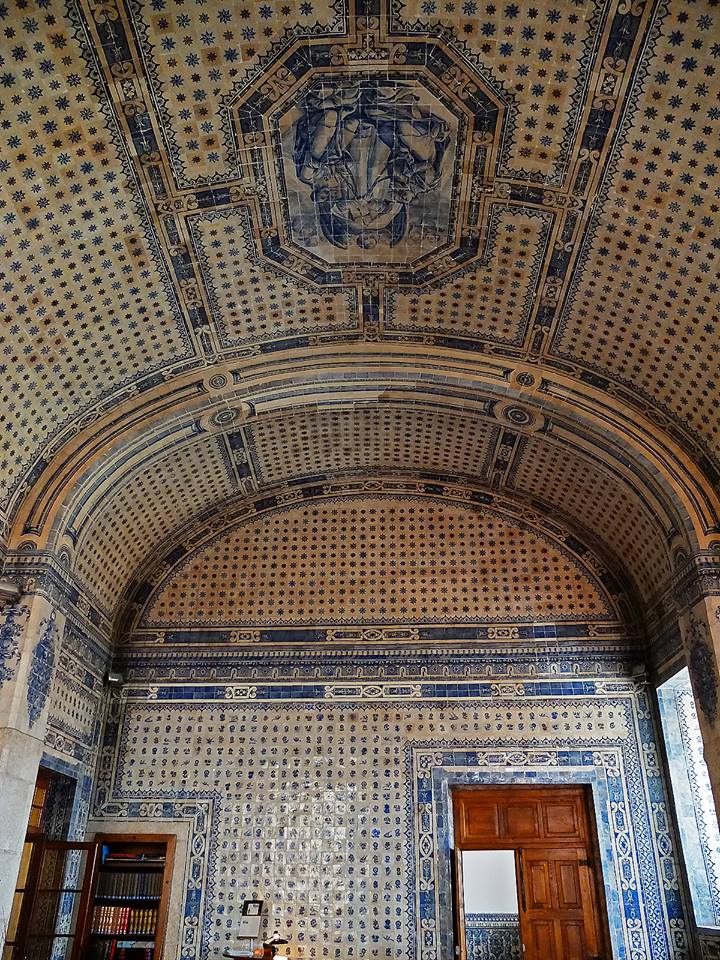 The extinct Convent of the Trinas do Mocambo owes its existence to the Flemish Cornelius Vandali and his wife, Marta de Boz, who in this place founded a small chapel dedicated to Our Lady of Soledade in 1657. The convent's construction began shortly after death of the couple and extended for a long time due to economic difficulties, and the complex is still to be completed at the time of the earthquake of 1755. The convent building reflects well the various eras of construction, combining the refinement of spaces decorated with tiles of the first half of the XVIII century with the hasty answer Pombalina to the effects of the earthquake of 1755. In 1910 the doors of the convent closed definitively and the space was used like asylum. In the 40's, the first restoration of the entire convent was completed, and ten years later, its possession was transferred to the Navy, which installed the Hydrographic Institute.