A Pleasant Morning Steemians! Another artwork was made from me to you. Let's have a mediate break to Mandalas artwork . I made a painting on the popsicle sticks. The art which is rarely introduced unlikely to the art we are used to see. @originworks by me!
I chose Penguin Lovers as my subject for the silhouette painting because I called my boyfriend "Penguin" 🐧,for the reason that the his uniform in school was a combination of black and white suit that's why me and my friends call her "Penguin".
Now , lets start!!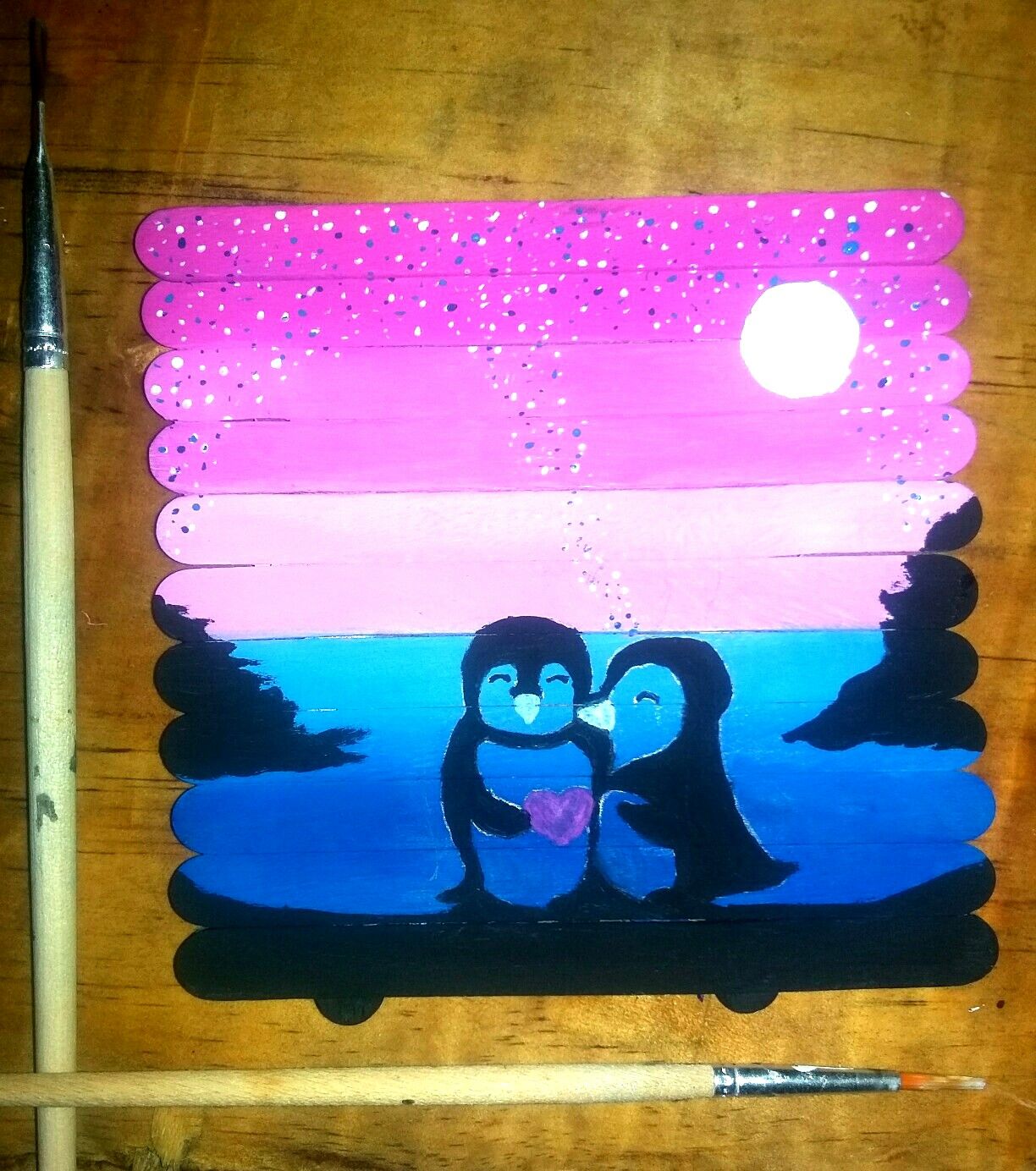 First and foremost grab these materials for us to begin. 📎
• Popsicle Sticks ( 13 pieces)
• Glue
• Poster Paints ( Black, White, Blue, Sky Blue, and Pink )
• Paint Brushes ( Nos. 2, 4, 6 and 10)
• Color Palette
• Pencil
• Water
STEP 1
Prepare your popsicle sticks by gluing theme together (Note: the 2 popsicle sticks are the one who supports at the back portion). Only 11 pieces of popsicle sticks are the surface.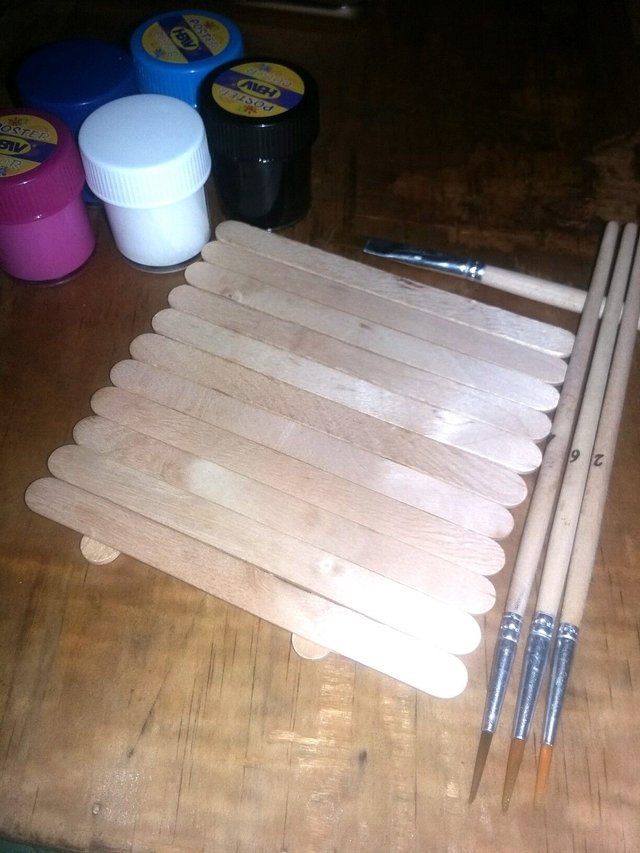 STEP 2
Now, start your first stroke and paint the 2 upper most part of the popsicle sticks (Pink Poster Paint). Use your No. 10 type of paint brush. Then another lighter colored pink on the next popsicle. (See Photo)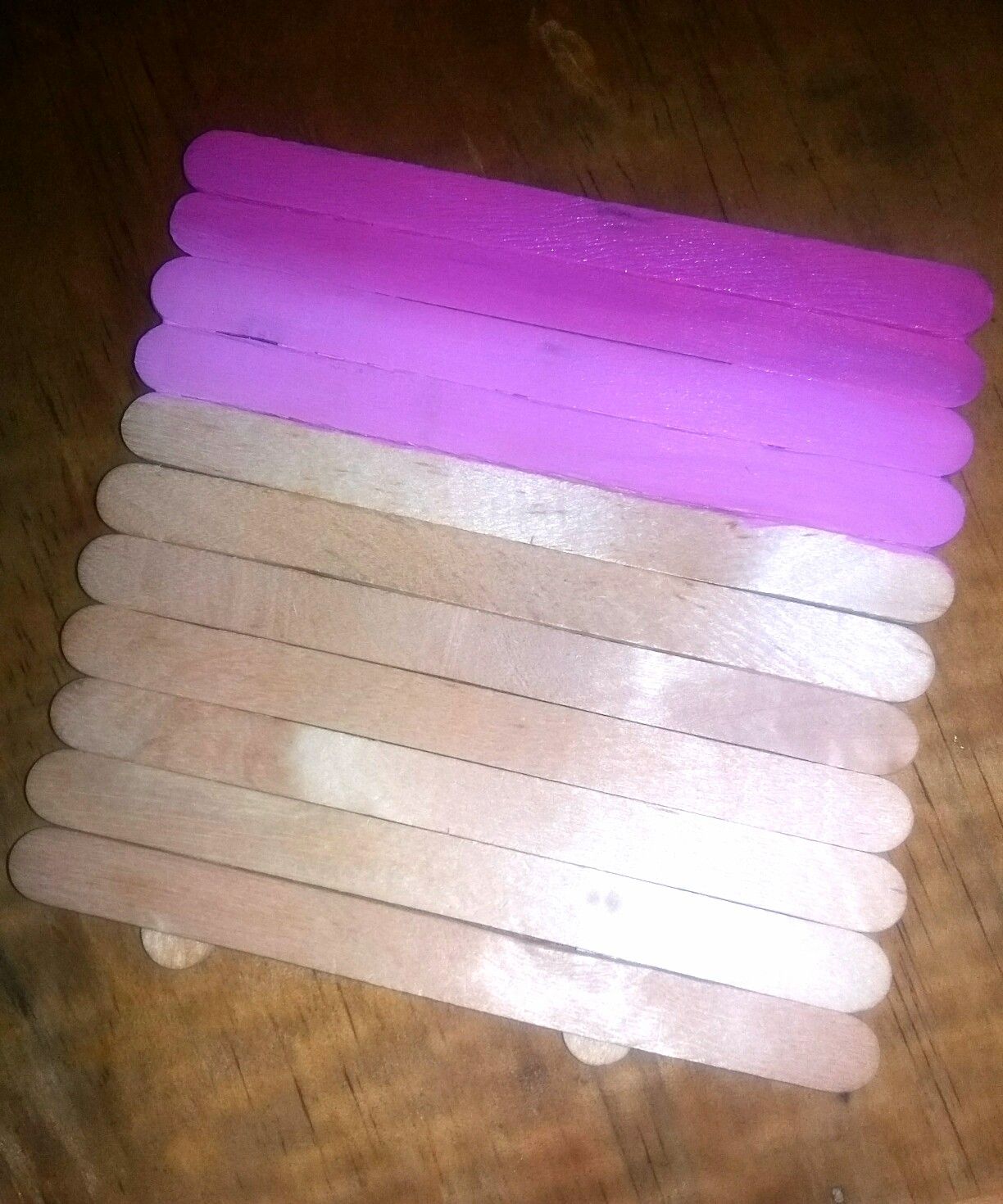 Lighter Pink are the mixed White and Pink . (Note: More portion of white than pink)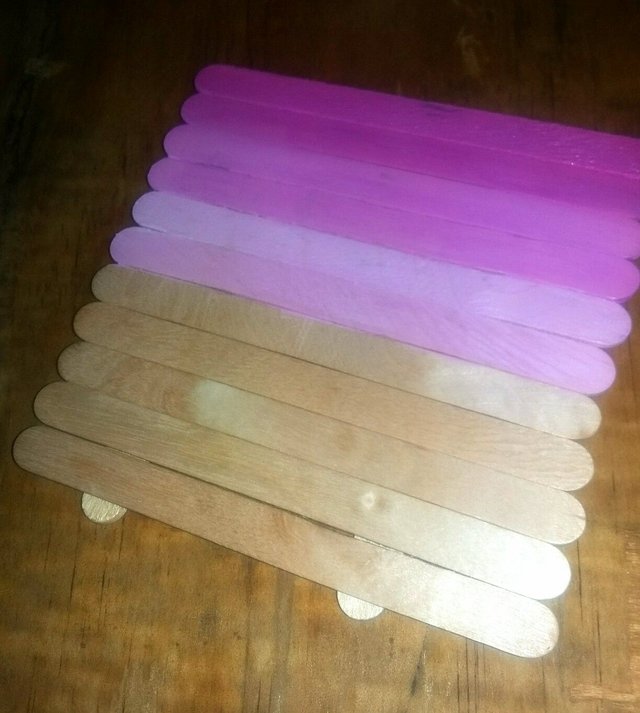 STEP 3
Afterwards, paint color Sky Blue on the next Popsicles approximately 2 pieces of popsicle sticks. Then Dark Blue on the next 2 popsicle sticks. Try mixing the both colors to make it more silhouette to see.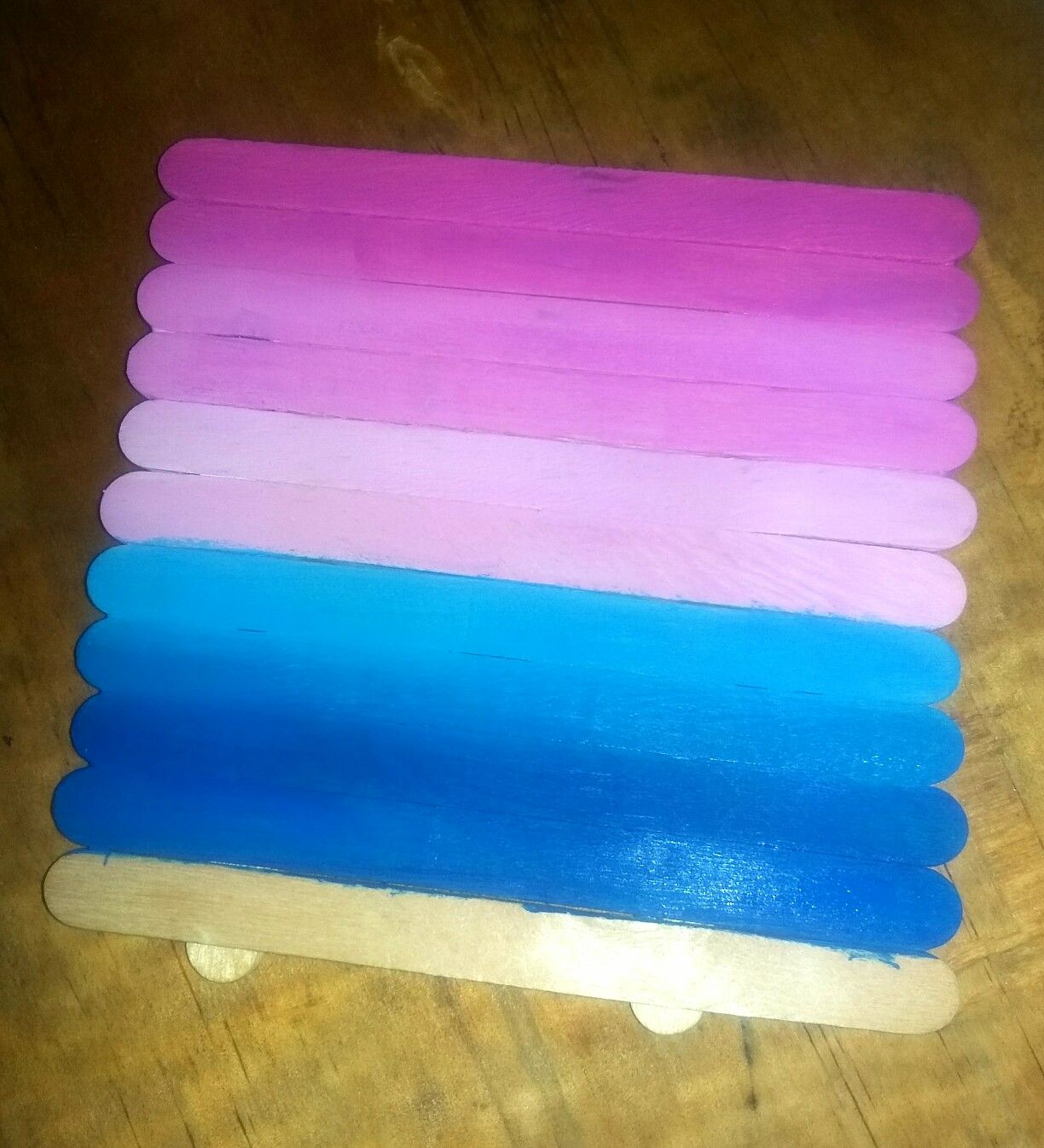 STEP 4
Now, the lower most part probably this is the remaining popsicle stick. Paint it with color Black. Any type of brushes you are comfortable with you may use but I prefer using the paint brush No. 10 . (See photo)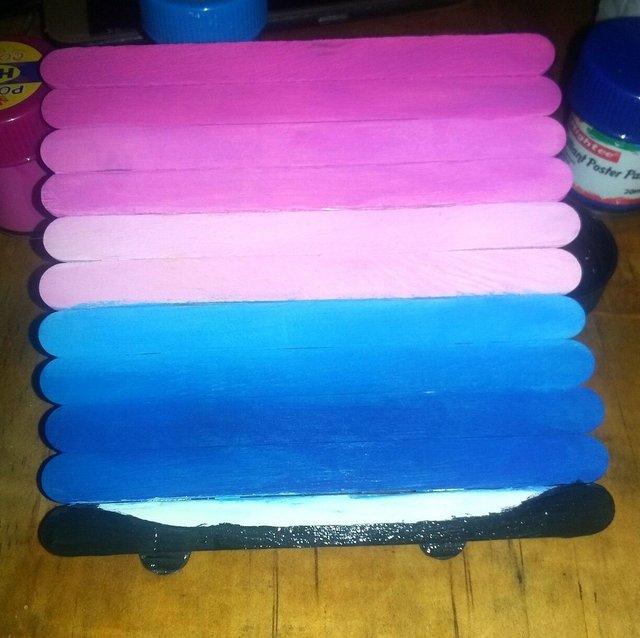 STEP 5
Next, draw your subject and this time I'm having my subject Two Penguin Lovers 🐧 . It seems to look like me and my partner. 😍😉 Then paint it carefully with Black using your thin paint brushes (Nos. 4 and 6) . For more details (See photo) .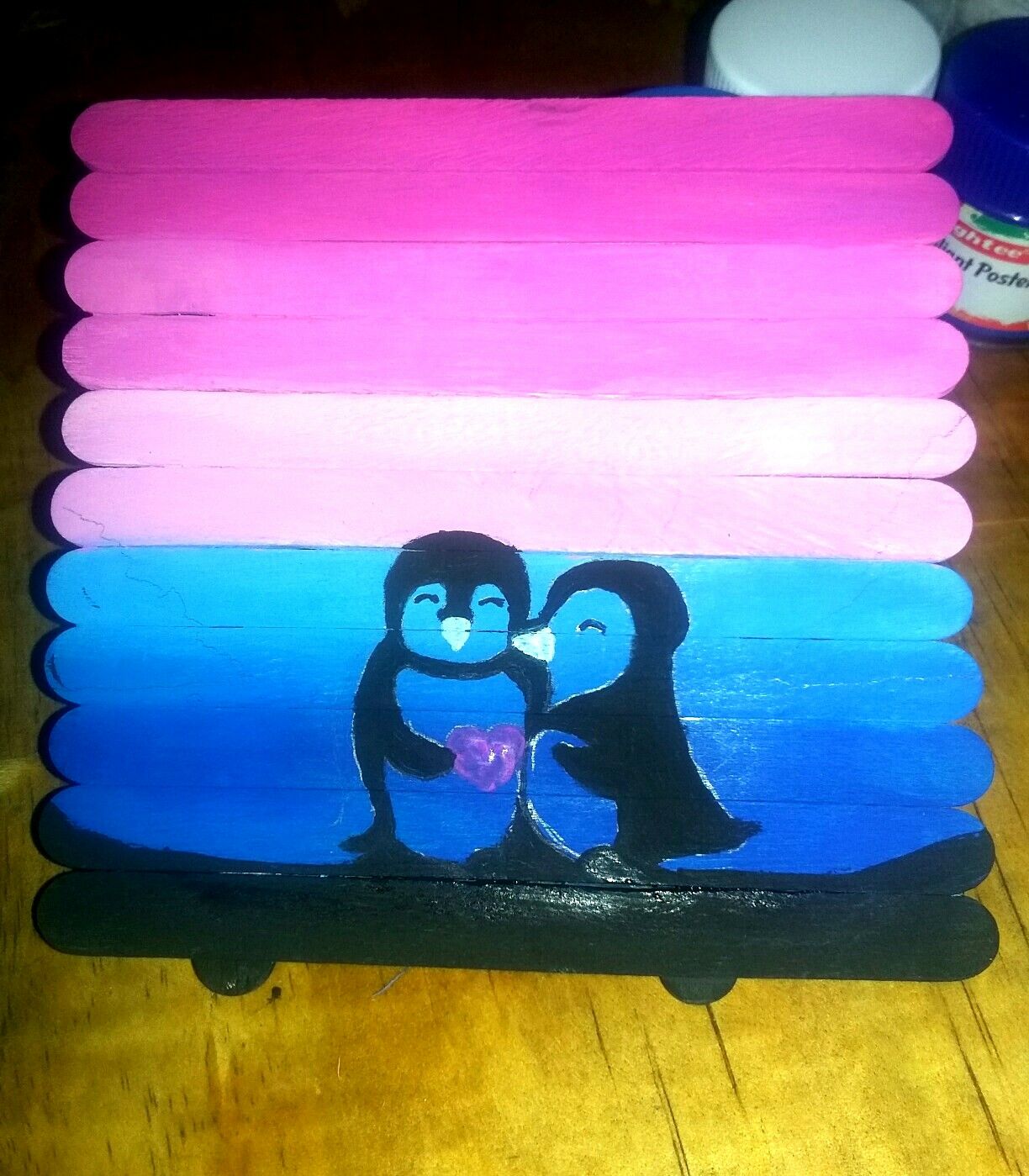 Paint afterwards the cliffs (2 on opposite sides).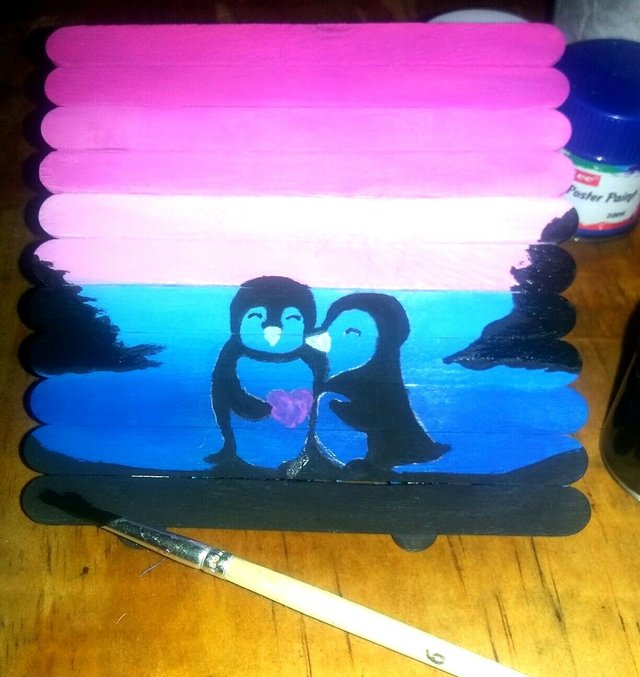 STEP 6
Your almost done! Now, you are on the most exciting part 😘. For me, it's my most exciting part. Make your moon and stars ( Use No. 2 brush) do your stars by gently making small dots on the upper surfaces. (Use Color Blue, Pink and Sky Blue alternately)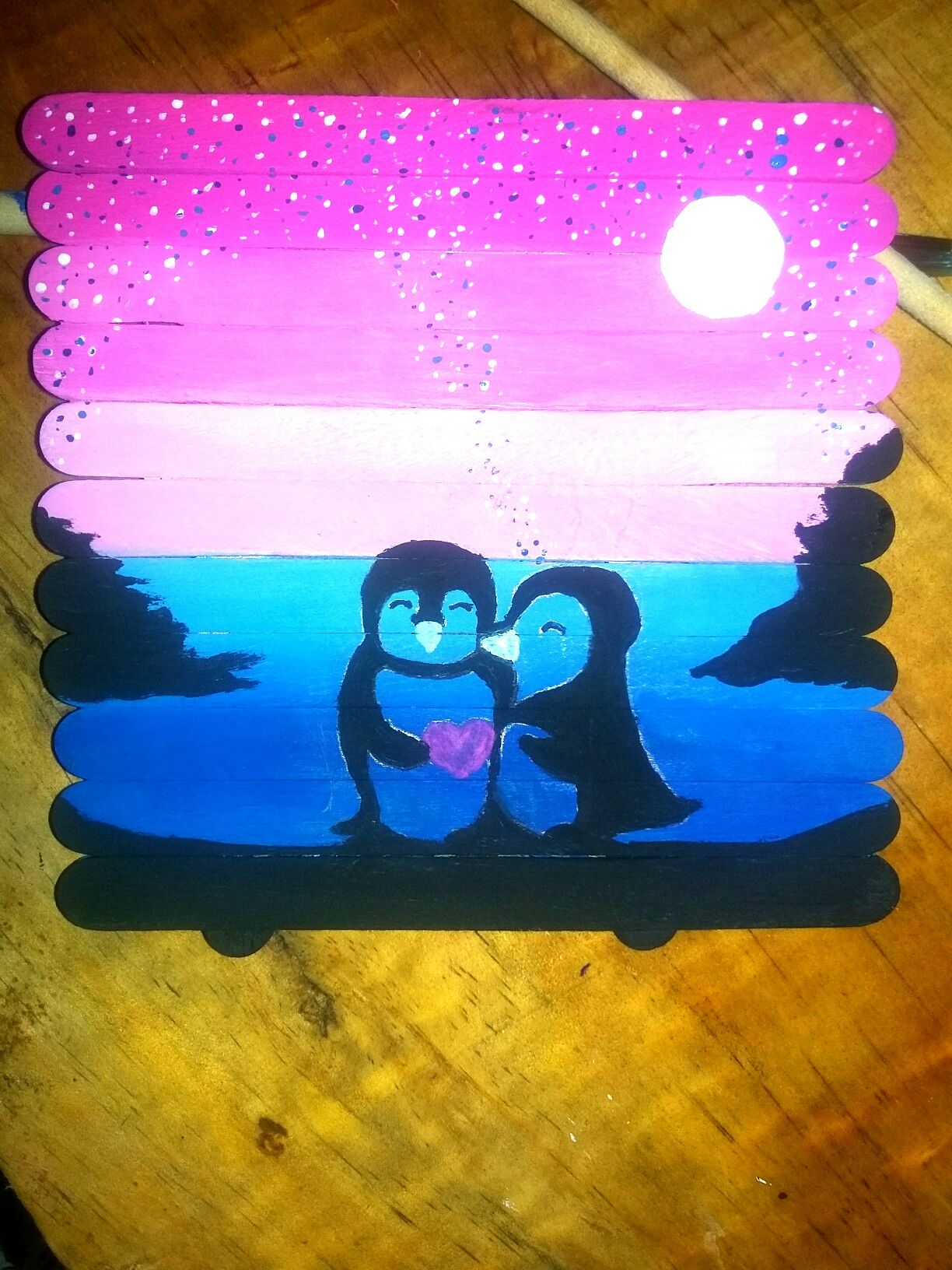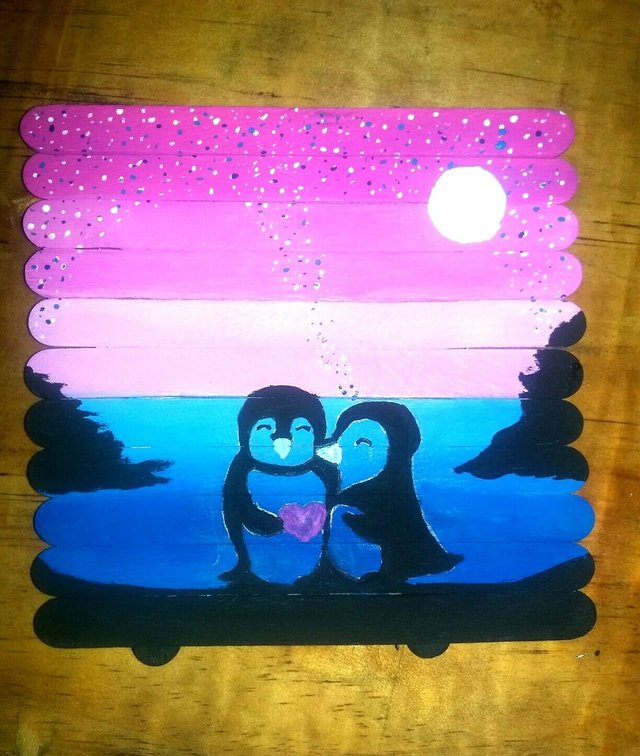 DONE! 👏
How was it? It's kinda fun right?☺😉
Thank you so much for visiting my Blog!
Hope to see you again .
Have a nice day, Bye ! 👋
Cute Artist,
Comments and Suggestions are highly Welcome... 😊 👌