Beautiful landscape paintings ( two language - Indonesian and English)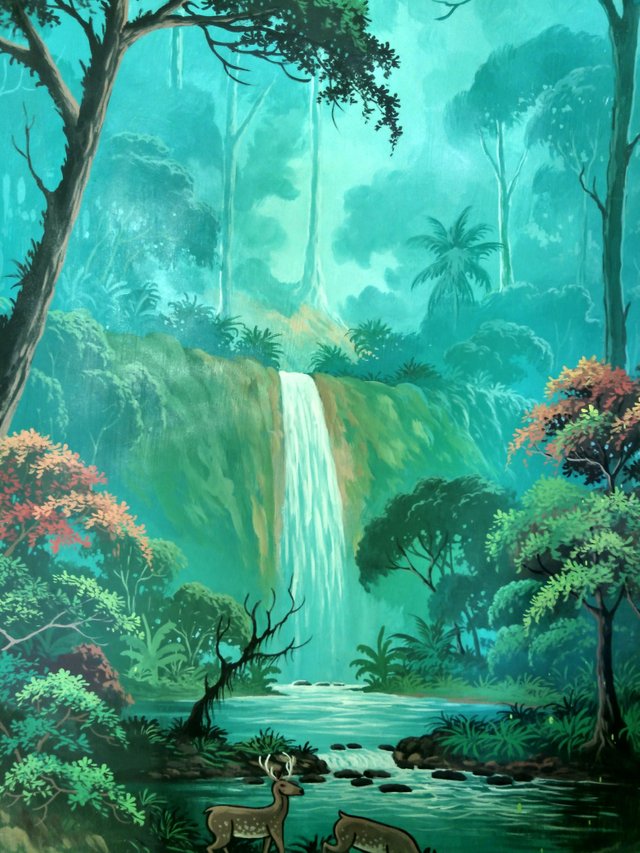 ---
Sebuah lukisan pemandangan menggambarkan keindahan alam indonesia yang begitu indah dan dengan sentuhan warna alami yang menghidupkan lukisan ini. sebuah lukisan yang dibuat oleh teman saya @rizkiavonna sebagai wujud dari cintanya kepada alam dan ingin menunjukkan betapa masih alaminya alam indonesia.
lukisan ini di buat lansung di dinding rumahnya dekat dengan tangga, supaya setiap orang yang berkunjung bisa menikmati lukisan ini.
sudah sedikit orang yang masih ingin membuat lukisan klasik seperti ini. lukisan ini menggambarkan betapa indah alam dengan makhluk hidup di sekitarnya tanpa ada gangguan dan campur tangan manusia.
---
A landscape painting depicts Indonesia's beautiful natural beauty and with a touch of natural color that animates this painting. A painting made by my friend @rizkiavonna as a manifestation of his love for nature and want to show how still natural nature of Indonesia.
This painting is made directly on the wall of his house near the stairs, so that everyone who visits can enjoy this painting.
Already a few people who still want to make a classical painting like this. This painting illustrates how beautiful nature with the living things around it without any interference and human intervention.
---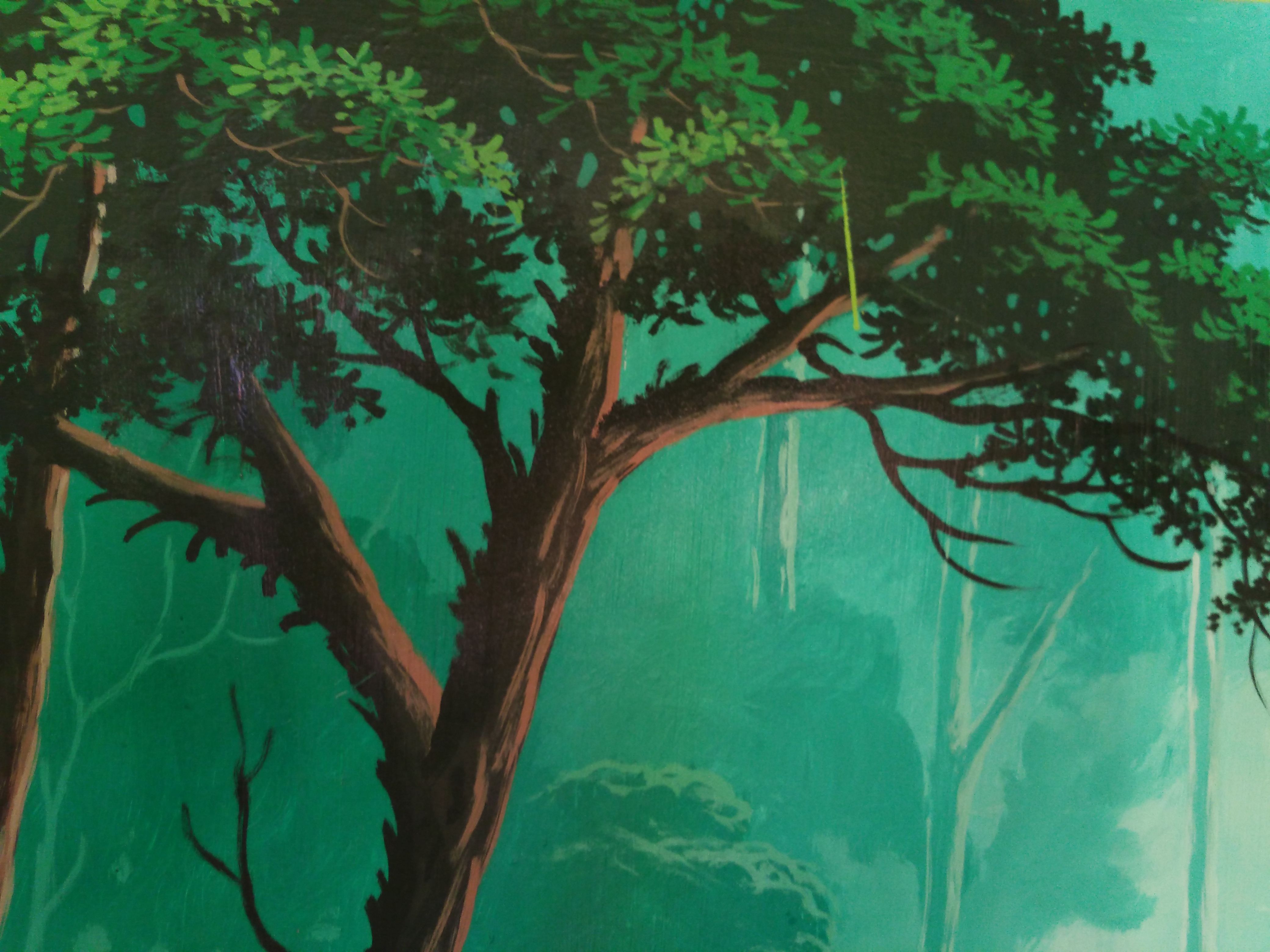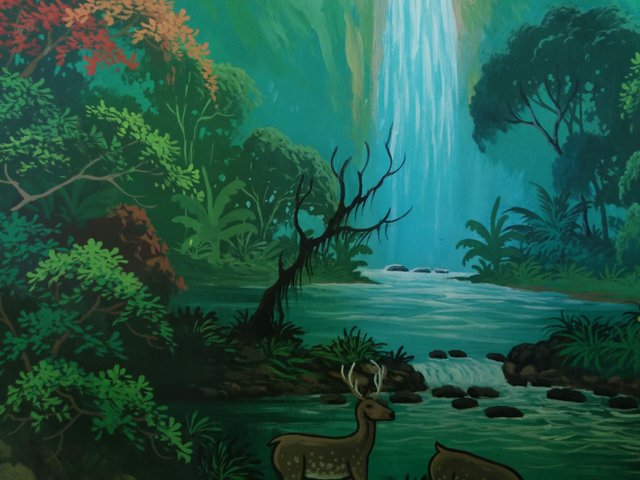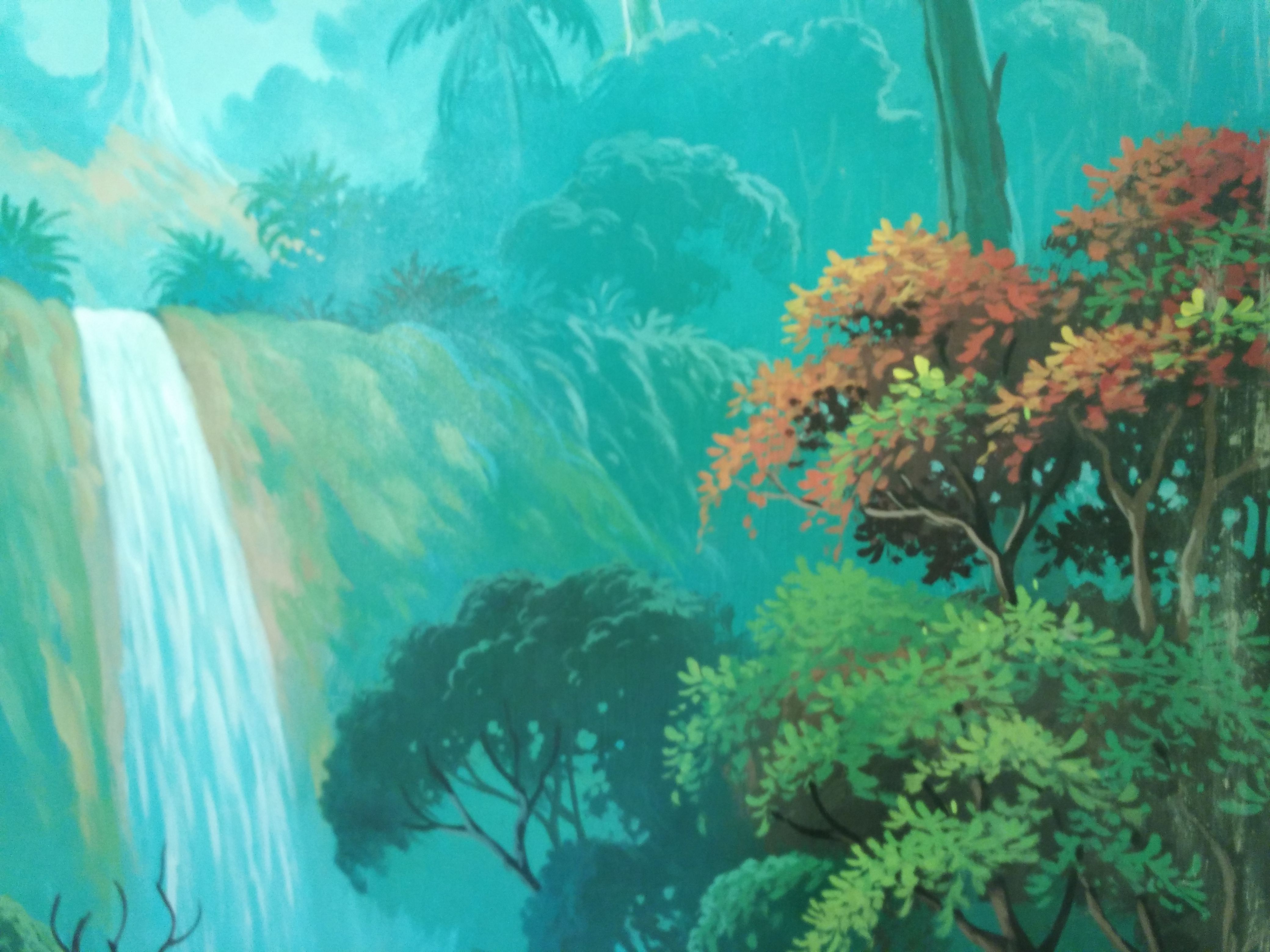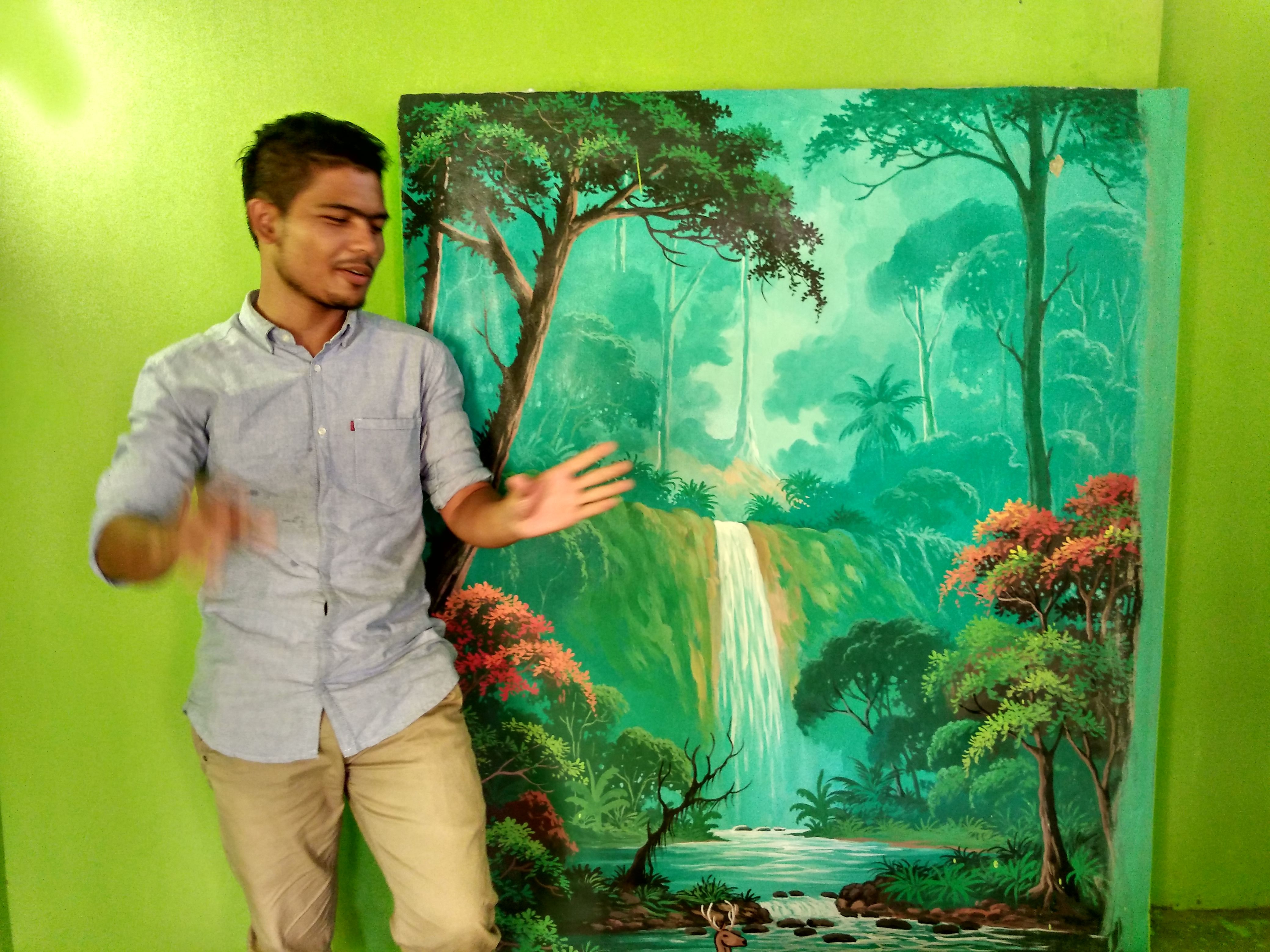 ---