hi friend steemit how are you all, is it okay?
my post this time about my work about painting the picture of king of Saudi Arabia, Salman bin Abdulaziz al-Saud had been to Indonesia and king shrine stay at hotel indonesia for nine days. King Salman will bring at least 1,500 delegates and will sign a memorandum of understanding with Indonesia. Truth Fair Makki is the descendant of Indonesia is justified his uncle, A
Ario explained, Adil Makki was born from a mother from Indonesia named Indira Helmy and her father, Munief Makki native Saudi Arabia. Adil will arrive in Indonesia with the entourage of King Salman, so from that I paint a face named king salman saudi arabic connoisseur, when the king face smear, my simple work will be in store at meuseum in jakarta indonesi.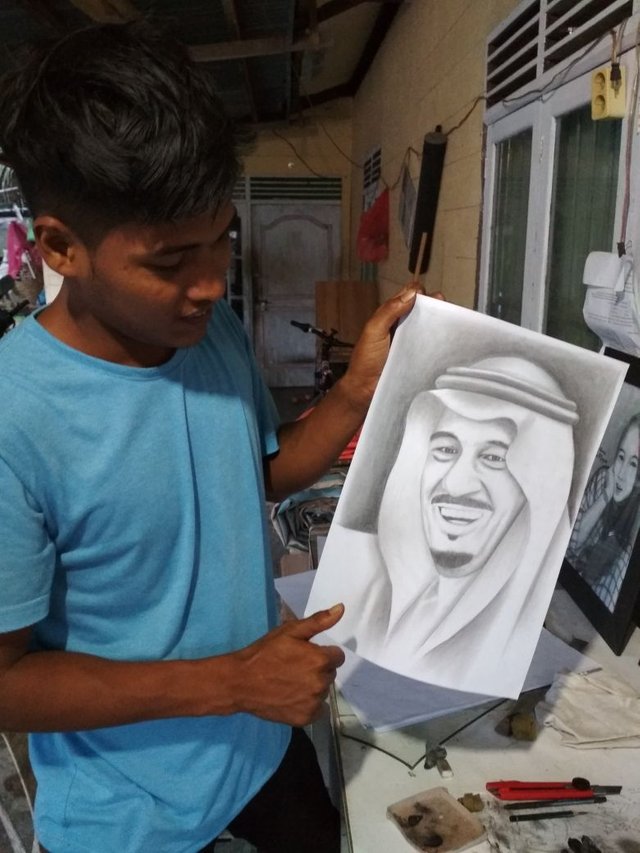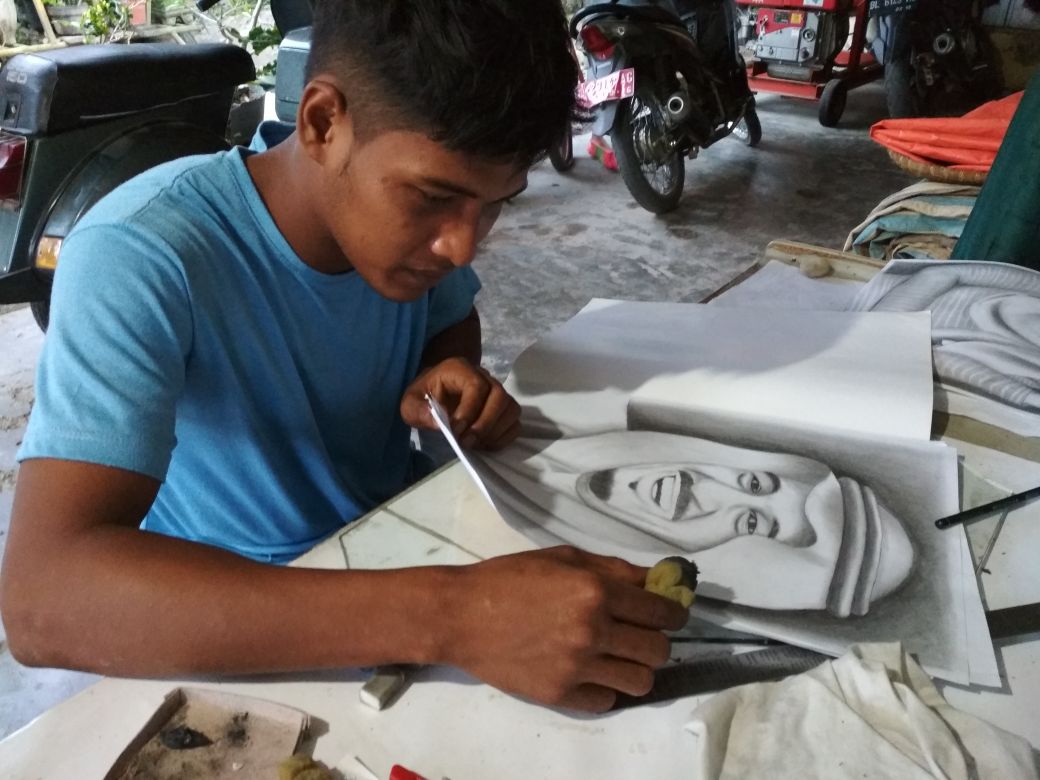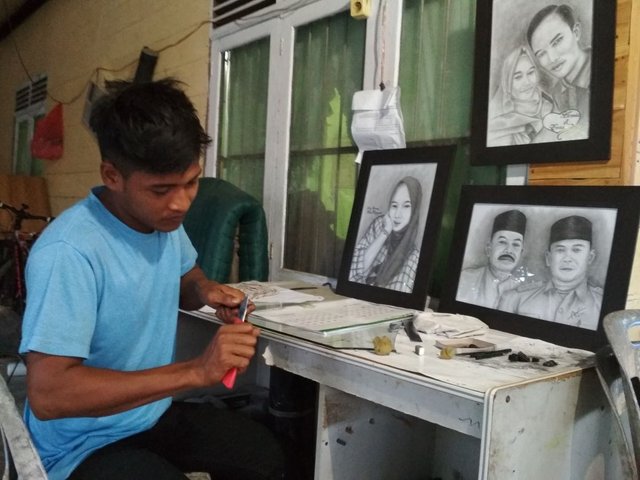 • For good inspirational read on various subjects follow: @gavvet
• For crypto news, follow up-to-date @kingscrown's blog on the subject.
• I really like to read @vcelier's life story!
• @ezzy writes awesome stories and reviews. :)
• If you want to laugh away enjoy @meesterboom 's posts full of brisk humor and positive attitude!
• @thecryptodrive and @reggaemuffin are good guys who run good witness service!
• I suggest a visit to @adsactly society's blog if you feel like reading hi-quality posts about many themes daily provided by ADSactly society members!