I am addicted to this sketchbook right now. It is a strange type of tissue paper. Thick but delicate, tares easy under pens. One must use watercolors or ink and be super gentle with each stroke, or you will create a blotch easily. It is so absorbent that too much water on the brush will blotch in and ruin your concept totally. It is both frustrating and addicting, as it feels playful by the end result. Let the paper lead you in how it will look in the end and you are just there for the ride. I have found it creates a loose and whimsical style that is a break from my usual.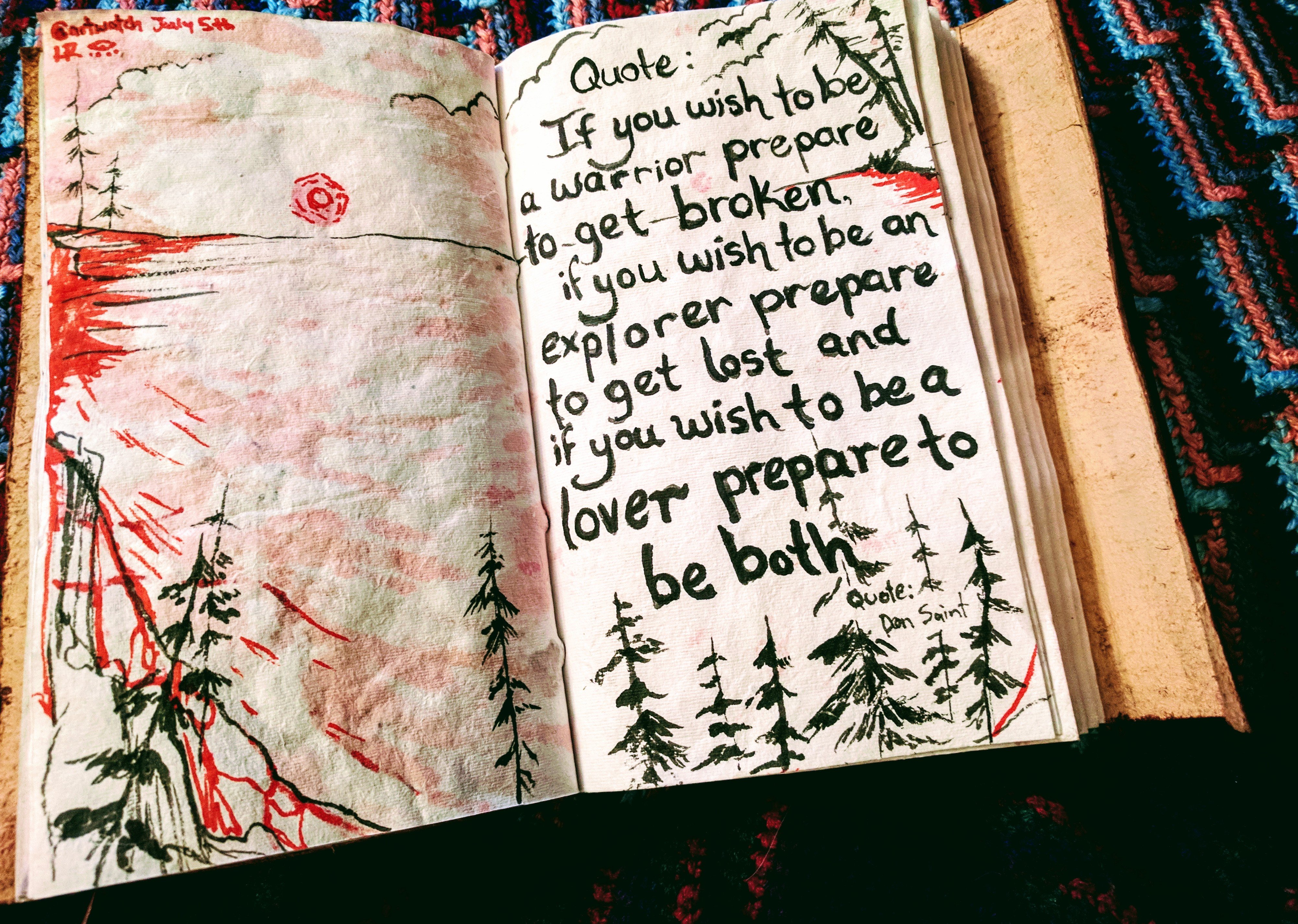 This was made by me tonight, quote is by Dan Saint
Check out other pages in this book within my feed. I love resteems and upvotes keep the morale high. So please consider doing both.
Cheers and much LUV,
HR