Camera in hand art
A nice girl has a camera in hand she like to take pictures I have come t draw the picture which is showing a great photo style.
Starting the art with the hand making and them showing camera in her hand.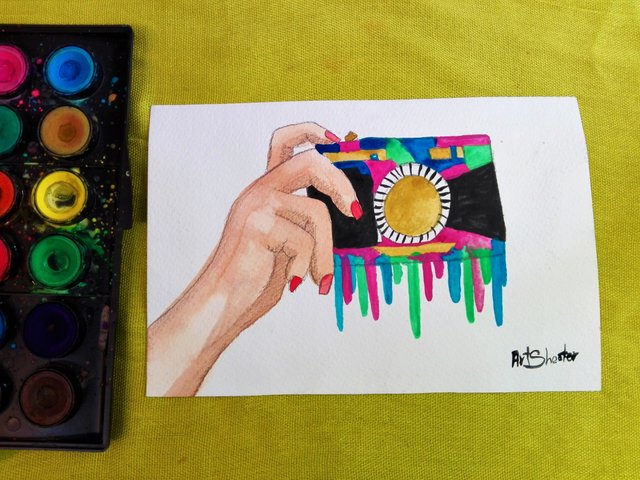 Step By step art Tutorial .