Animals Water Color painting Tutorial for the beginners.
Learn How to draw the Animal Drawing with water colors.Here i am going to draw the squarell art which is very good looking and nice animal having a small size with thick tail.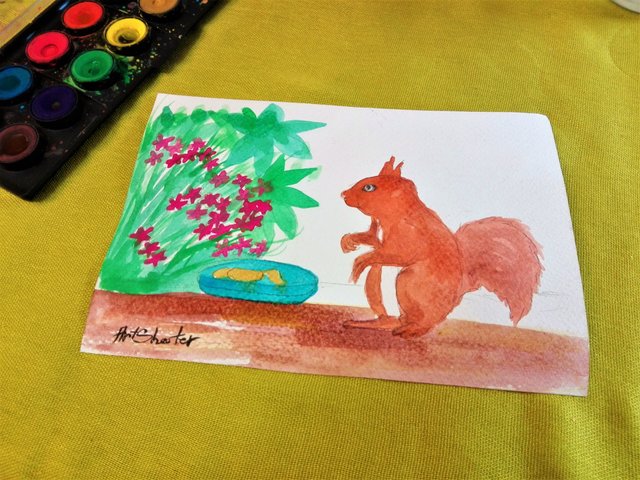 Learning steps of the drawing.
We take the start with the pencil drawing and they trying to colorized it as matching give the skin color to the body of the animal.