Goats are those jumpy, flippity, wiggly creatures that love to climb all the things and go about life with a noble sure-footedness. As a totem of mine, I felt creatively inspired to embody this horned ungulate!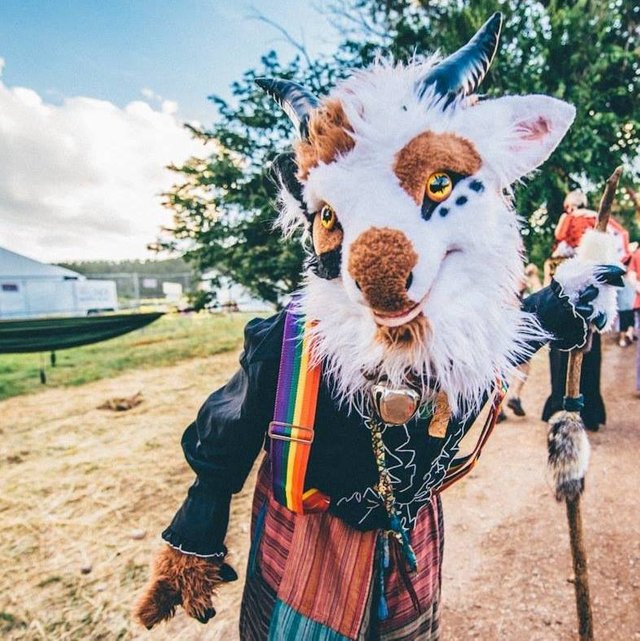 "The Goat" is a handmade - homemade theatrical costume which includes a cozy head with a movable jaw, fluffy tail, hoof feet and hoof hands. Legs, arms and torso are in the works (waiting for me in my "things to sew" bin). The eyes are resin-casted and painted with acrylics in a goatly style. There are stuffed faux leather horns (used the material from an old jacket), a polymer clay sculpted jaw/teeth, and pink suede tongue/ mouth lining/ inner ears. The base, or skull, is hand carved (with scissors) couch foam on a plastic batting frame build onto a baseball cap. Eye hole visibility is through black pantyhose material. I used high temperature hot glue and glued the edges of the fur right next to one another, no sewn seams. Though I did sew the tail, hand hooves and horns with a machine. The hoof fingers and hoof parts of the feet would made by friends over here: www.DreamVisionCreations.com . This is the 5th costume head I've created, the first being an Arctic fox with purple ears back when I was a freshie in high school. Most of the materials I use are upcycled fabrics and bits I find at second-hand stores.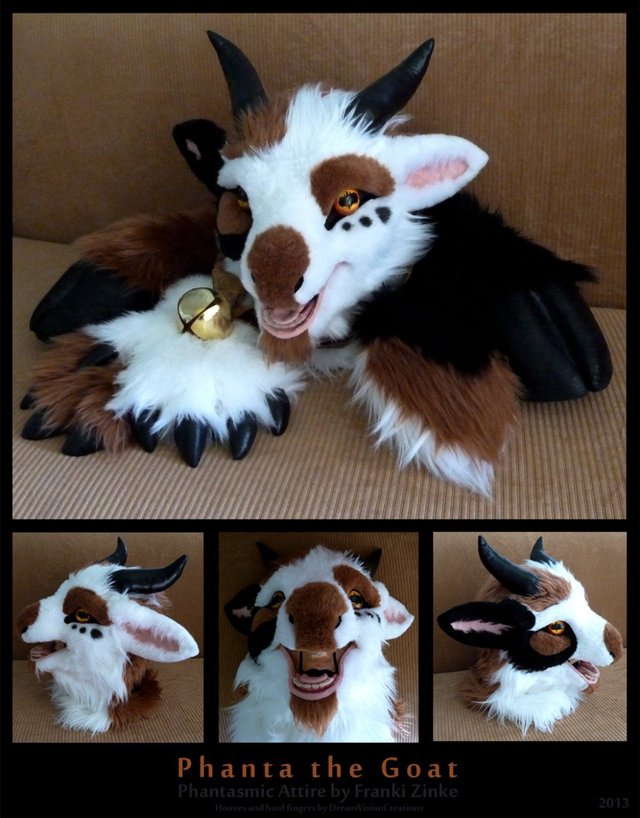 These are a few character concept drawings I did: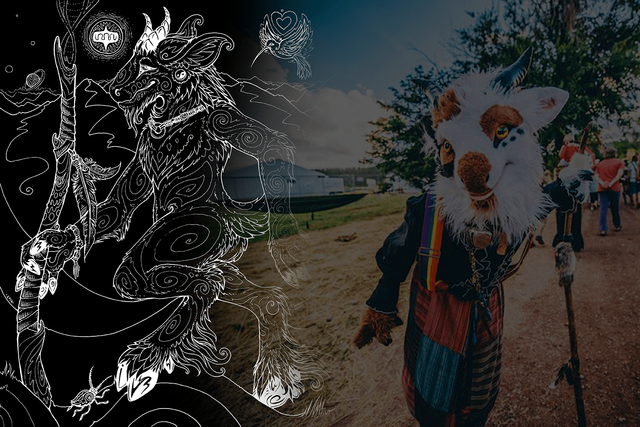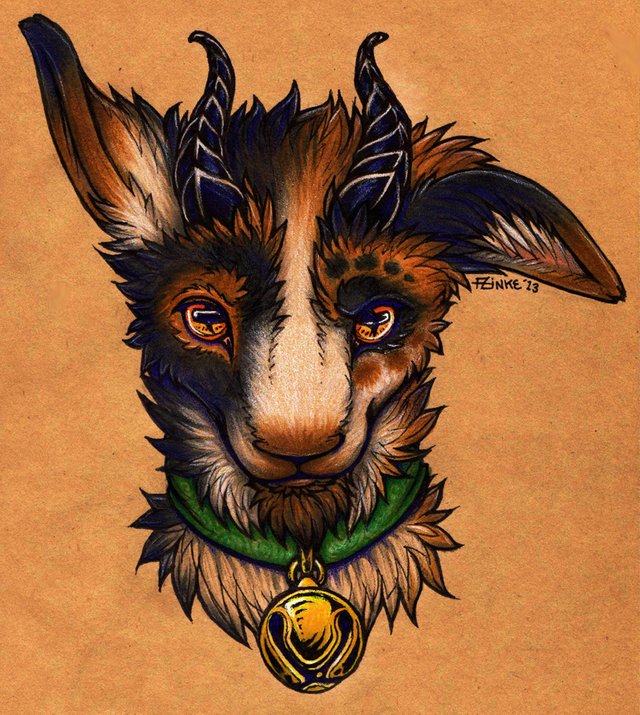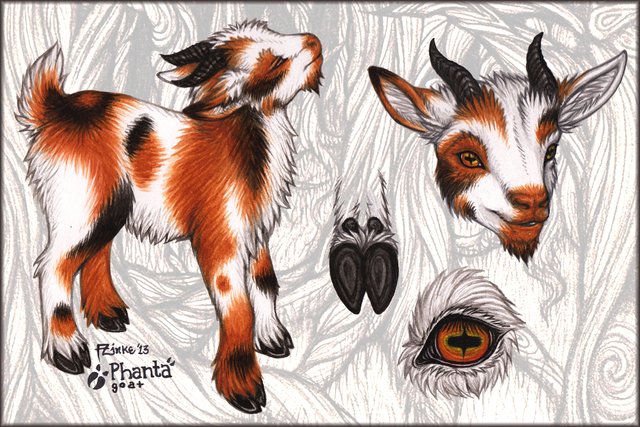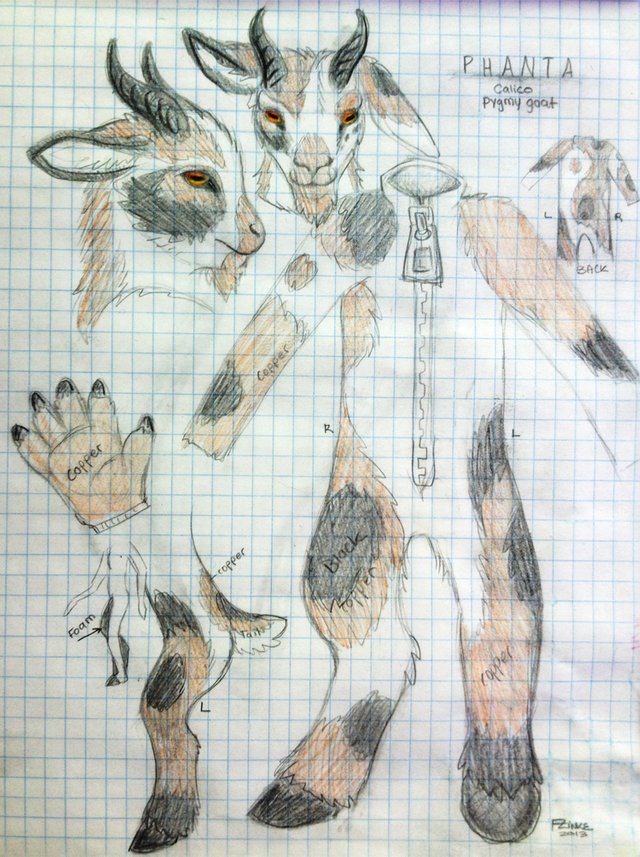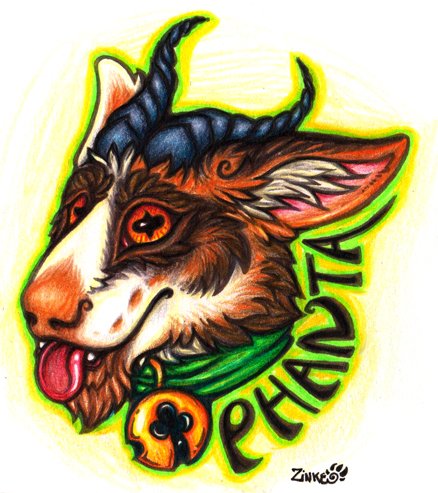 Progress shots of the costume building in progress: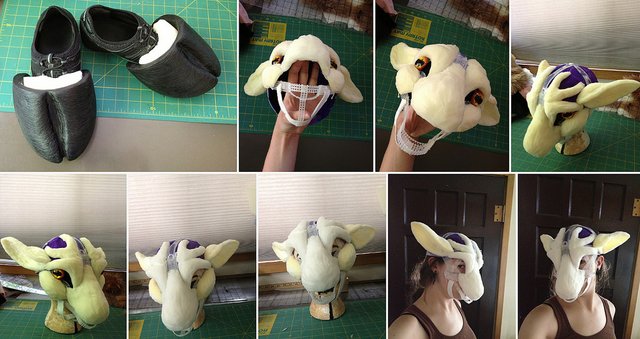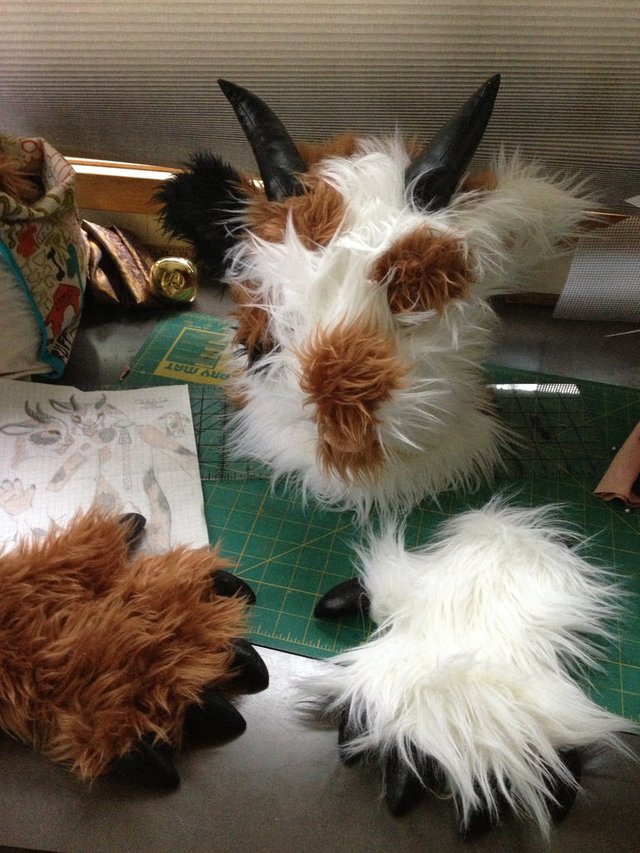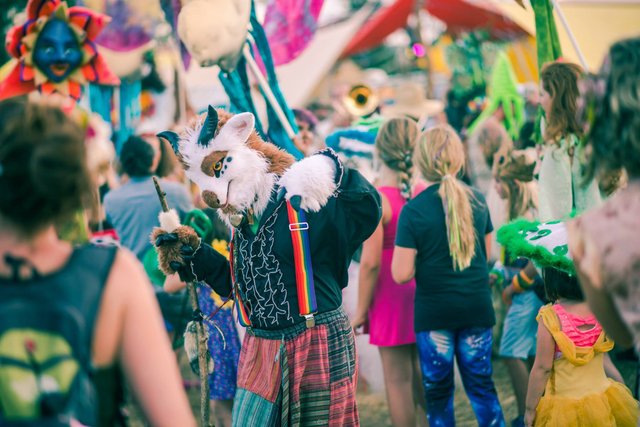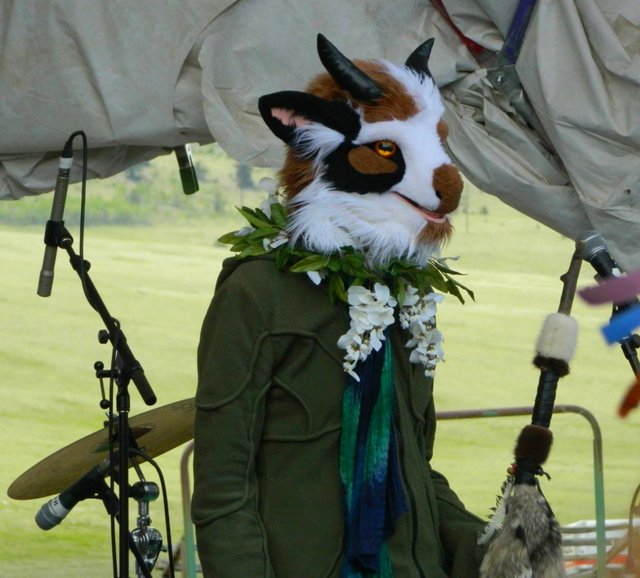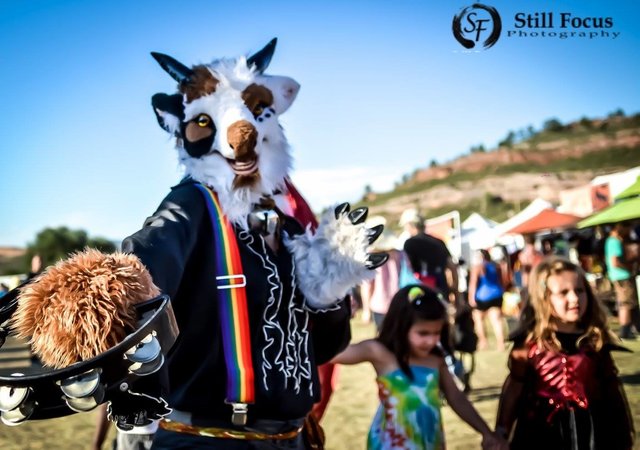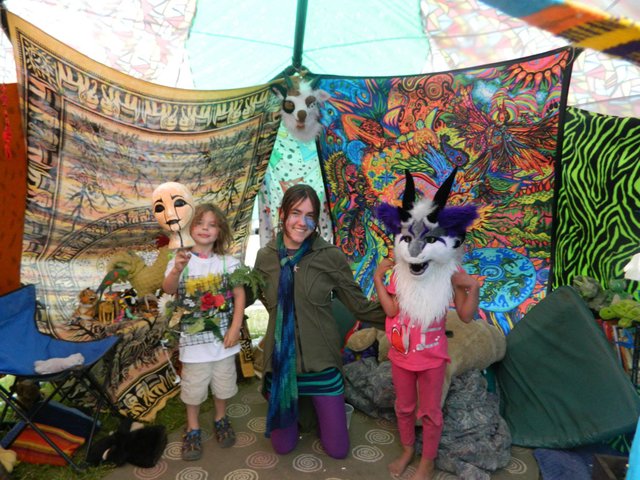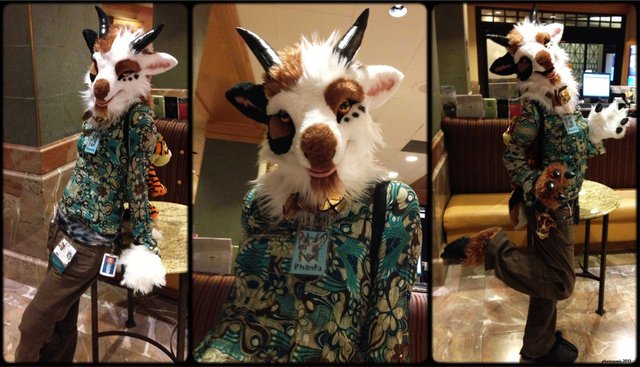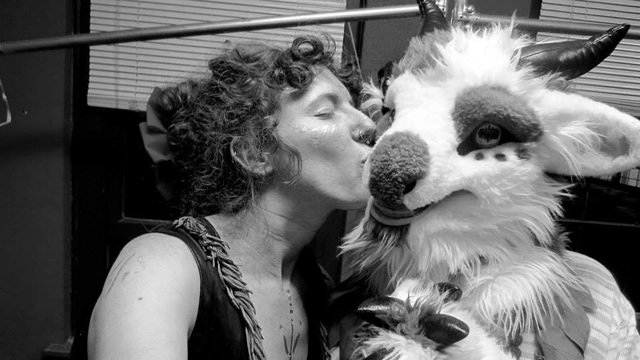 Thanks for checking out my art~ Stay tuned for more as I get used to this steemy platform :D
Comment below if you have suggestions or requests for a steem post you'd like to see from me!
loves~ Franki Z