How about steemit community! Have a great week everyone. I come like that one sprayed in the morning that waters the flowers with its freshness. What a pleasure to bring refreshing content for you. I hope you like today's work! With love to share with all of you or with all people passionate about good art.
This creation is about this young girl who, on a pretty particular swing, plays a magical fairy. Once we were all children and we dreamed of quite crazy and funny things.
It is the beautiful stage.
Then let it flow as soon as we grow and the color palette is reduced ..
PLAYING TO BE A FAIRY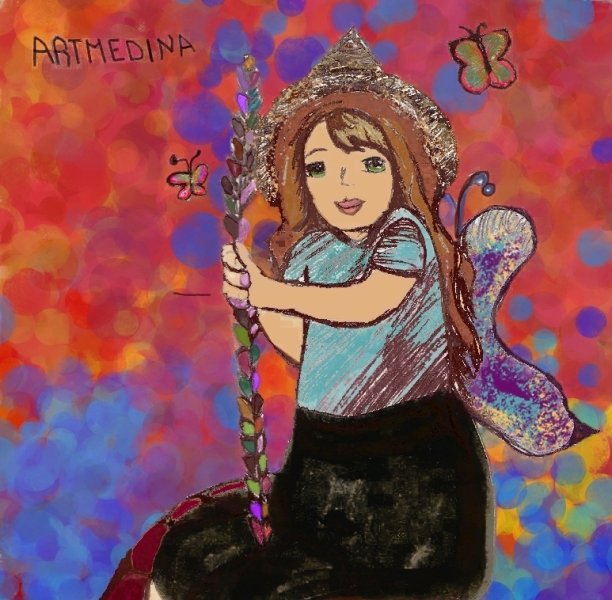 Made by @artmedina.
MULTIPLE TOOLS IN "KRITA".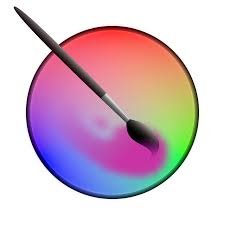 COME AND OBSERVE THE STEP BY STEP
STEP Nº 1: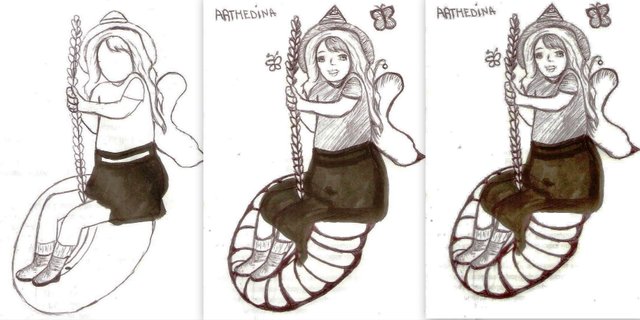 STEP Nº 2: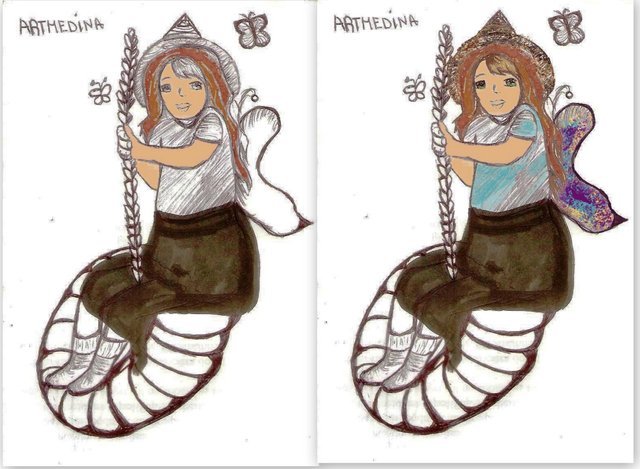 STEP Nº 3: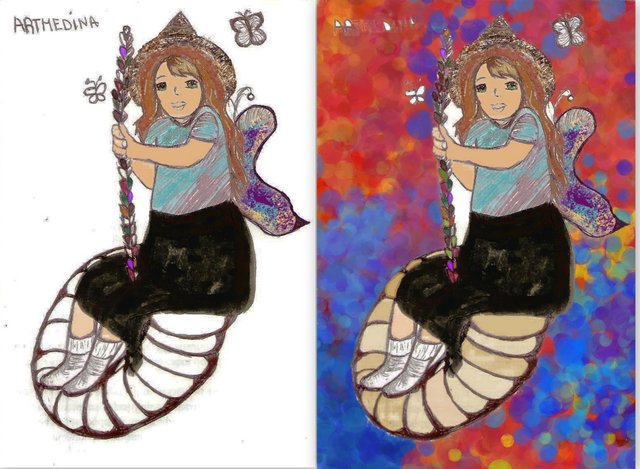 STEP Nº 4: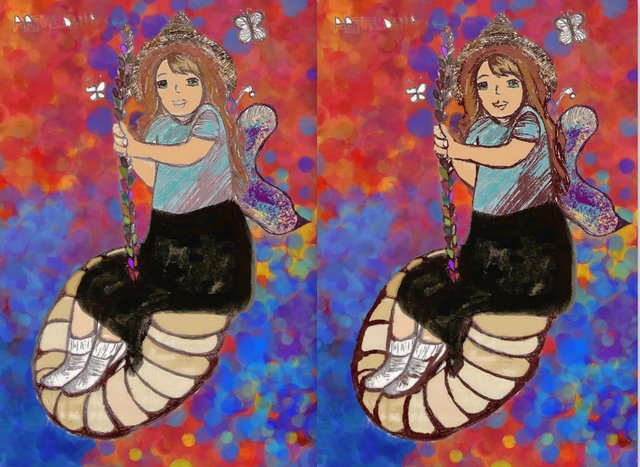 DON'T YOU LIKE THE FINISH?
Give it a second chance
AGAIN AT A GLANCE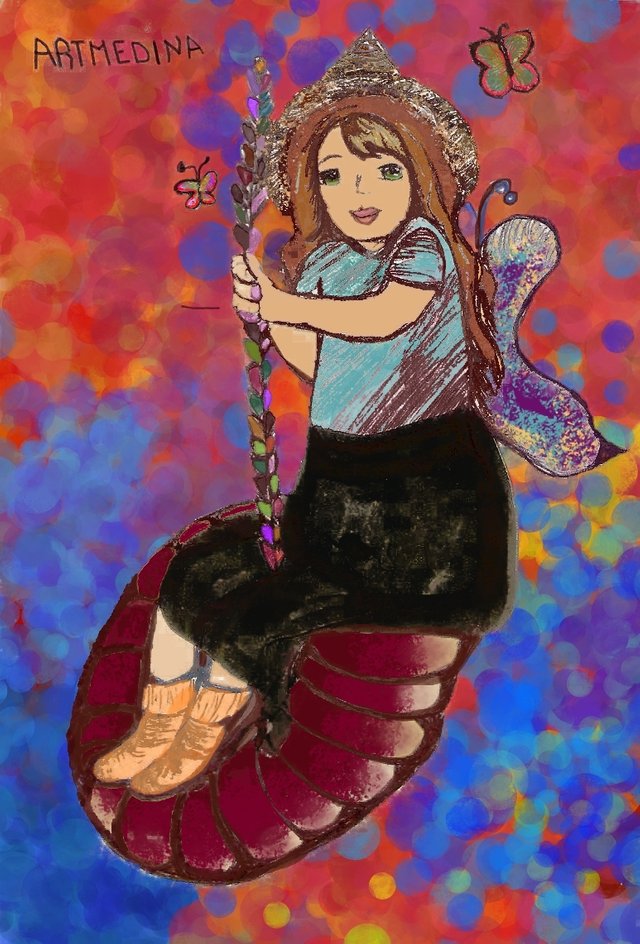 I want to tell you that this work was an open invitation, you can always resume what you like to do, what causes you interest, constantly restructure, return to our lives with a sincere smile, because the inventiveness for me is invaluable and is what differentiates Authenticity of each individual as an artist in their inspiring moments of intellectual freedom.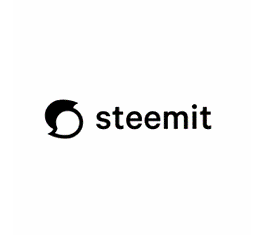 I hope you like it and I want to meet you too.
See you in the next post.

Copyright @artmedina- All rights reserved