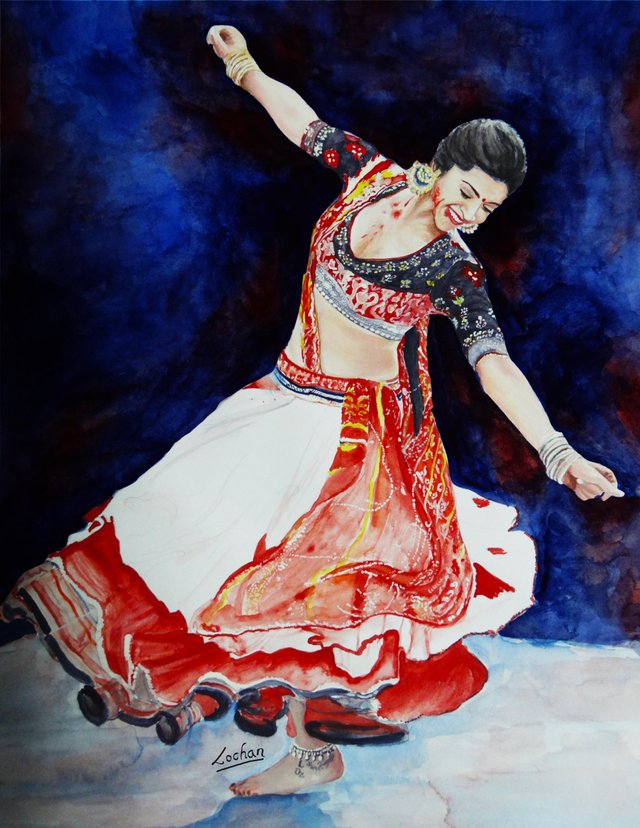 This is one of my favorite colour painting. The thraditional colourful costume and the dance form inspired me to paint it. It's a scene from a dance video of an Indian actress name Deepika Padukon. The name of this particular folk dance form is called "Garba dnace". This lively and colourful dance originated in the state of Gujarat in Indian.It's popularity grown in last few years and now it's widely organised in almost every corner of the country to grace the occasion of Navaratri, an Indian festival.
The traditional costume Ghaghra choli, dupatta with bandhani in various colors makes the occasion lively. Women and men gather and dancers move around in circle, It represents the circle of life, the life cycle from death to rebirth.
The modern day dance is mix of Dandiya Raas and Garba. This is getting famous in the United States of America, Canada and United Kingdom. People from all over the world enjoy and celebrate this lively occasion.
I hope you like my painting.