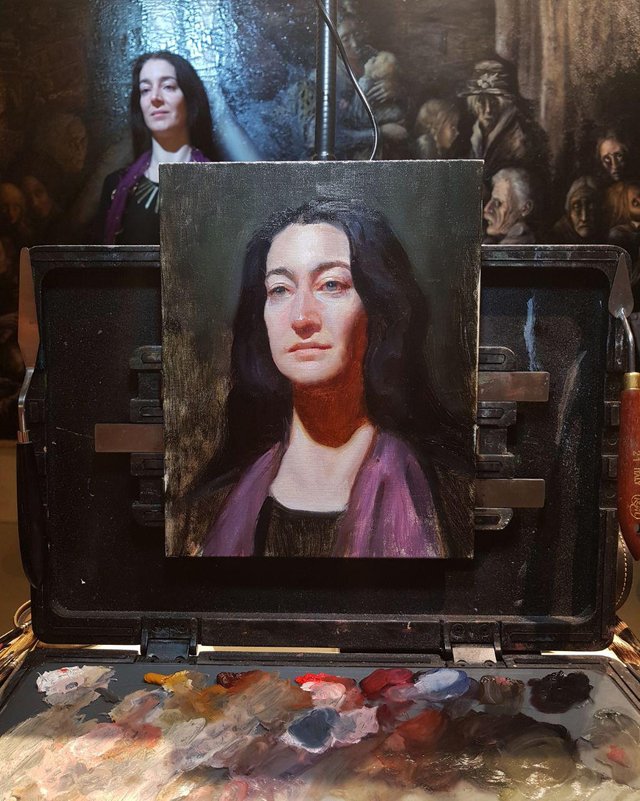 Hello Steemians!
Today I would like to share with you some of my recent portraits from life I've done in amazing live drawing club "Barcelona Art Experience"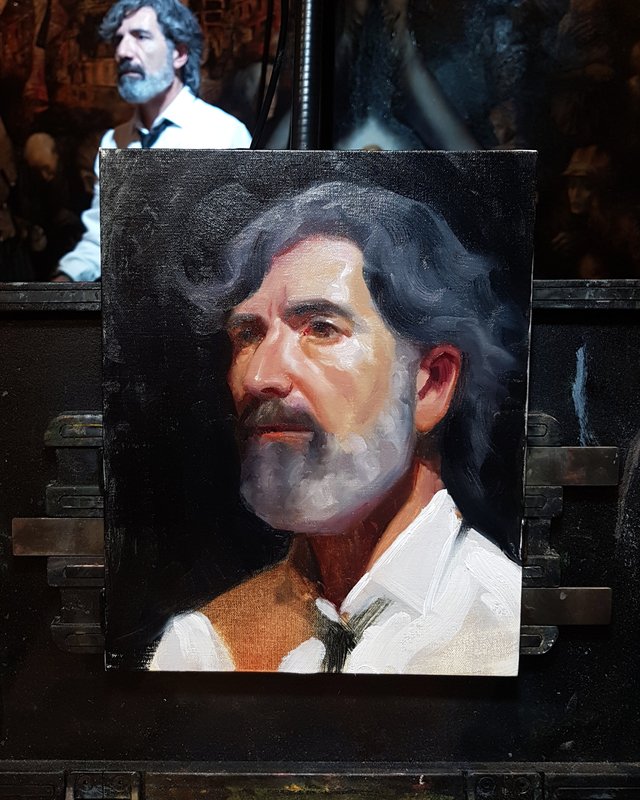 The sessions are hosted by Museum of European Modern Art (MEAM) and I love it - we draw and paint surrounded by paintings of contemporary masters, museum visitors are passing by and making photos, you can hear classical music rehearsal from another floor..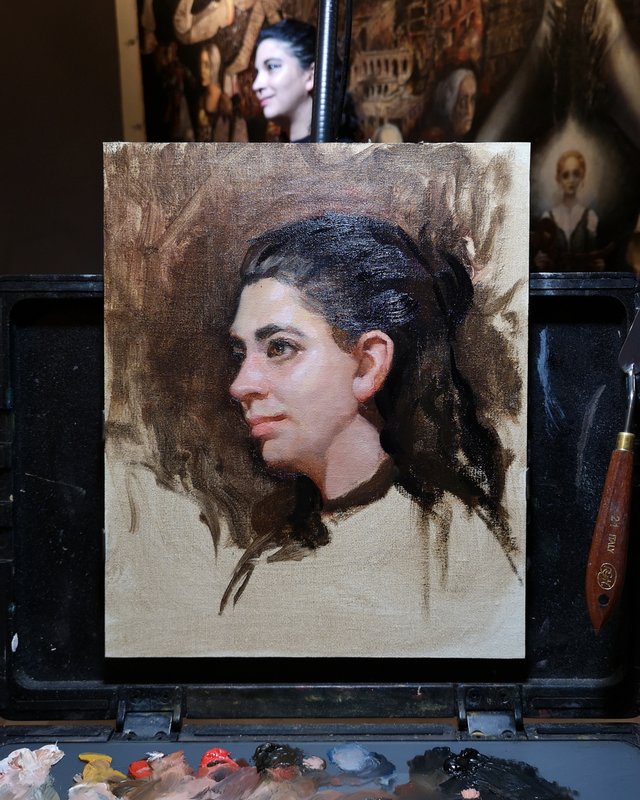 All the sessions are limited to 3 hours and since I don't know who will sit each time it provides a nice challenge. These photos can give some insights into my mistakes and failures among with some lucky moments and happy accidents :)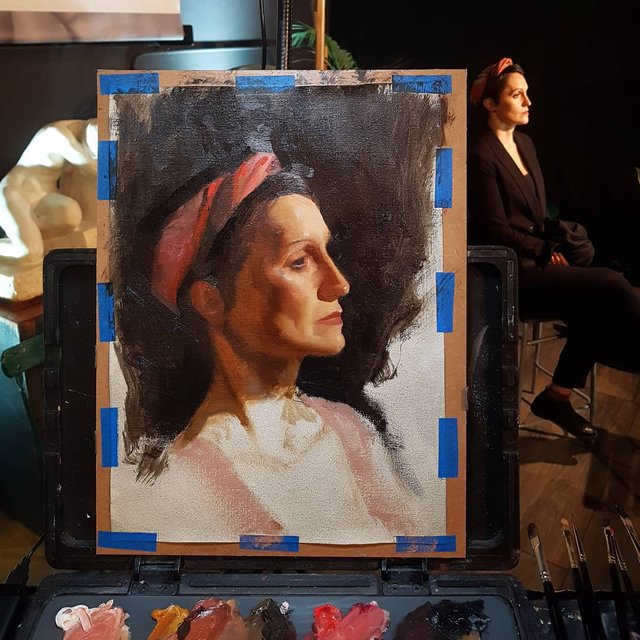 Hope you like it guys!!