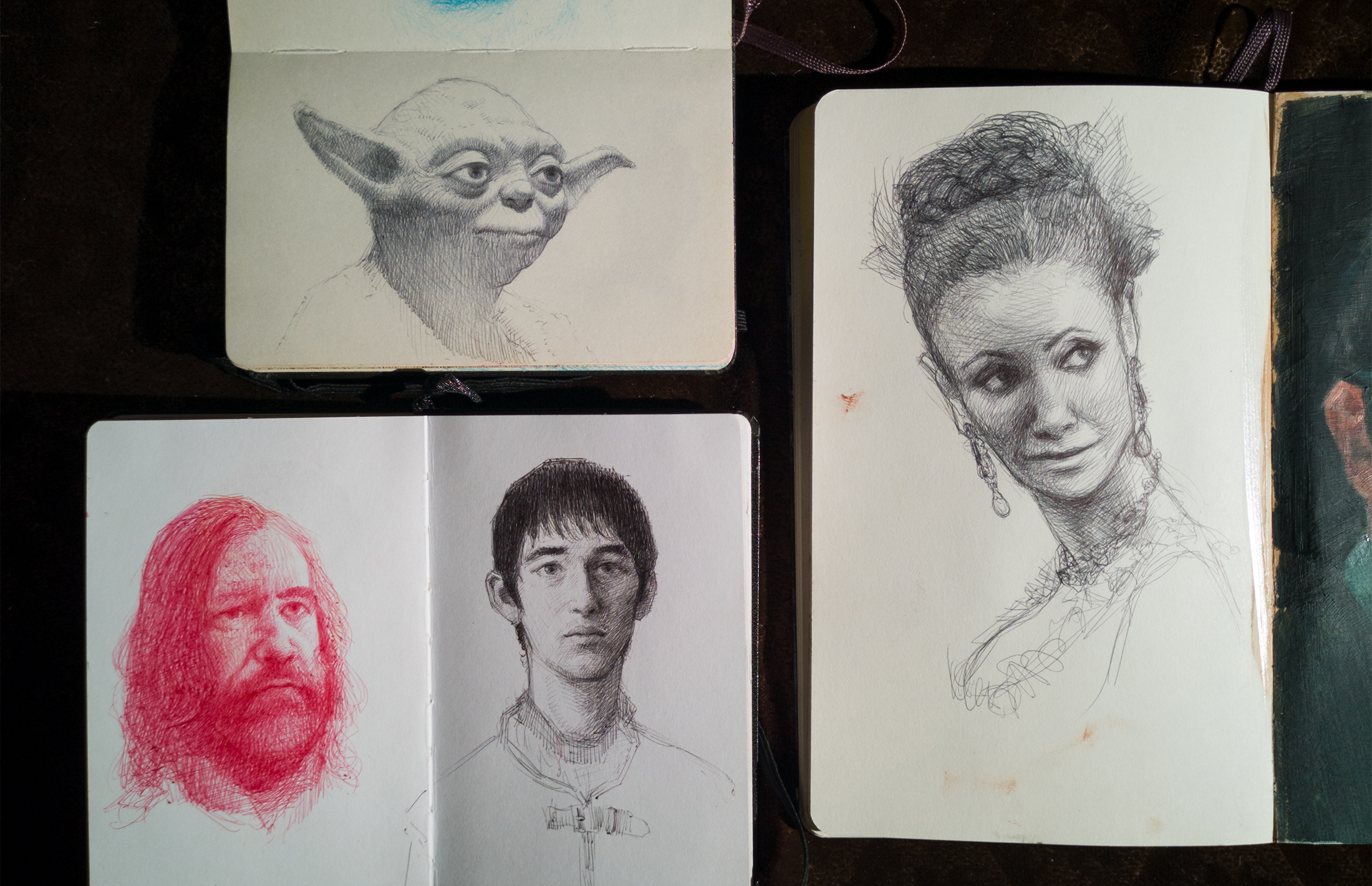 Hello Steemit family! Today I was flipping through my sketchbooks and thought that it's time to make 3rd post about my heroes doodles.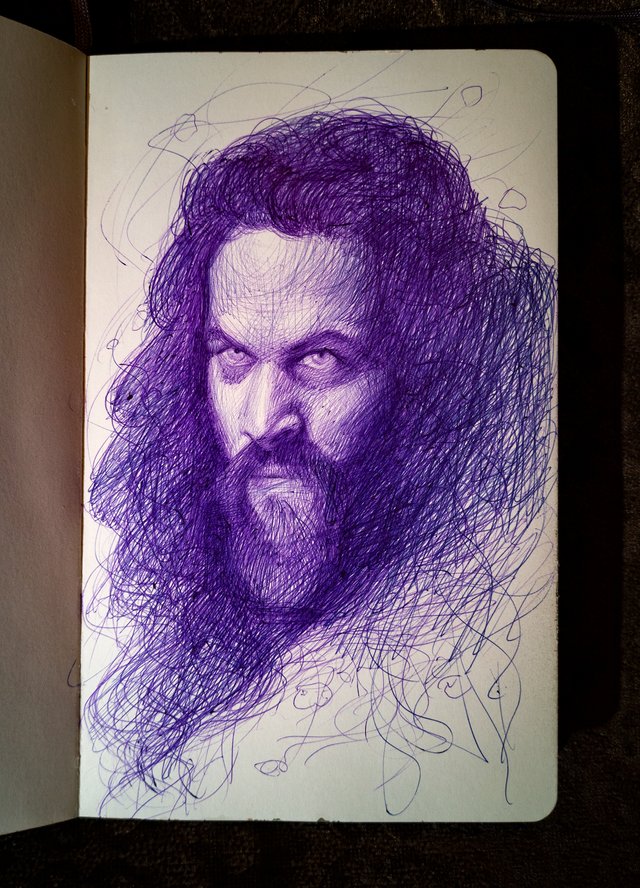 As you can see I have used different techniques of hatching and drawing in these sketches - some are controlled and accurate and others are rather chaotic and suggestive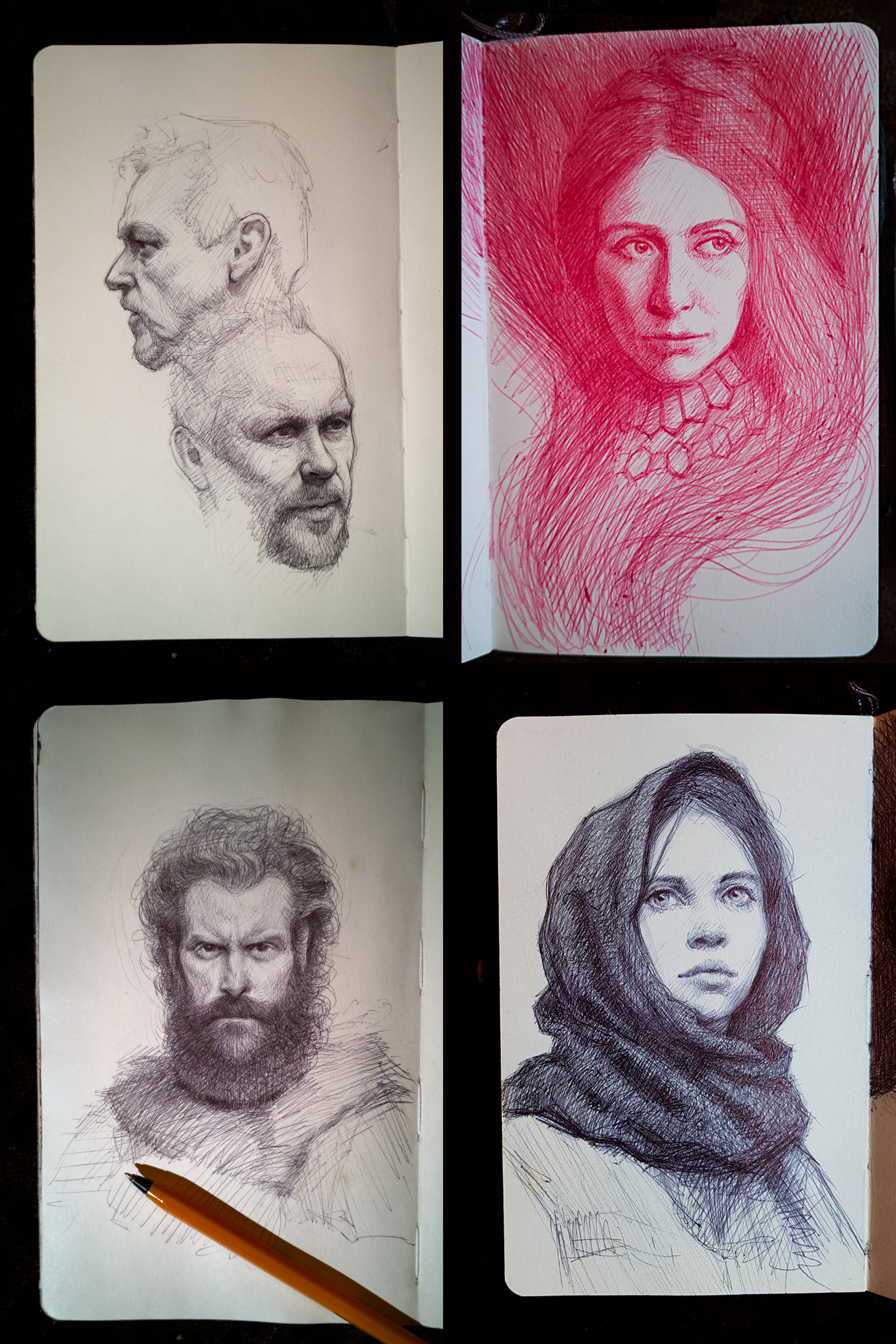 I tend to restrain the time for doing doodles like these up to 1 hour, otherwise I can spend whole day on rendering in my sketchbook ;) and sometimes sketch can loose it's energy and freshness if I render it for too long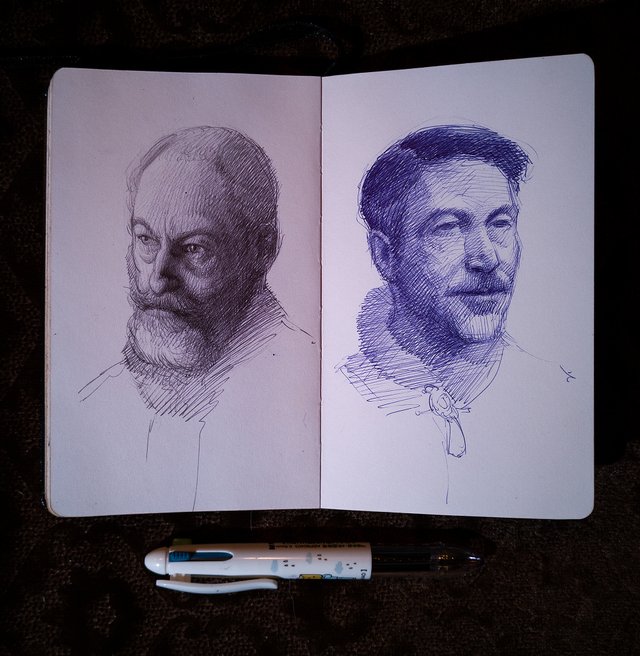 I started to draw with colored ballpoint pens after I have found out that black ink contains some oil in it which stains opposite page in one or two months. Other colors don't have this nasty issues so keep it in mind when you draw with ballpoint pen for the museum or gallery or maybe as a commission. Concerning the well-known issue with lightfastness - I didn't record it when drawings are inside the sketchbooks so don't have much to say about it.
You can check out my previuos posts: Part I | Part II
Don't forget to visit my INSTAGRAM for more stuff like this
Hope you dig it, people!