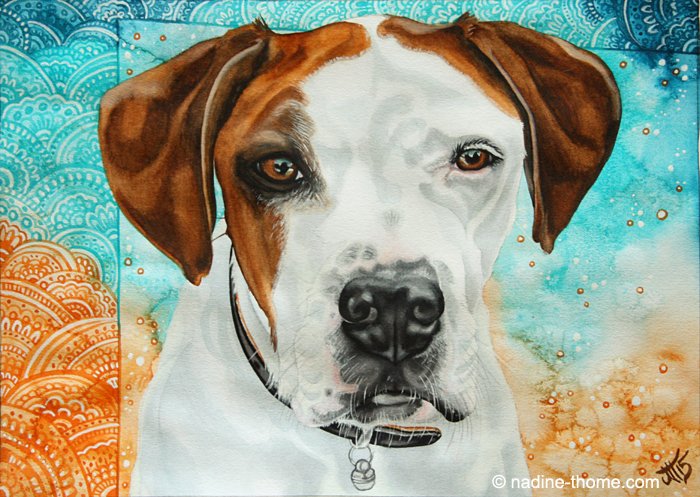 (Panos, commission)
Hello artlovers!
What.A.Heat.
Is anyone else melting?! It is so hot and dry here in the south-west of Germany, that you can't stay outside, except on very early morning or at night. I'm a person who prefers summer, but this heat is just too much. I wish it would rain a little bit, our nature is suffering...
However, I don't have any new art to show you, I am working on some illustrations for a personal project. So I decided to show you some of my custom dog portraits today.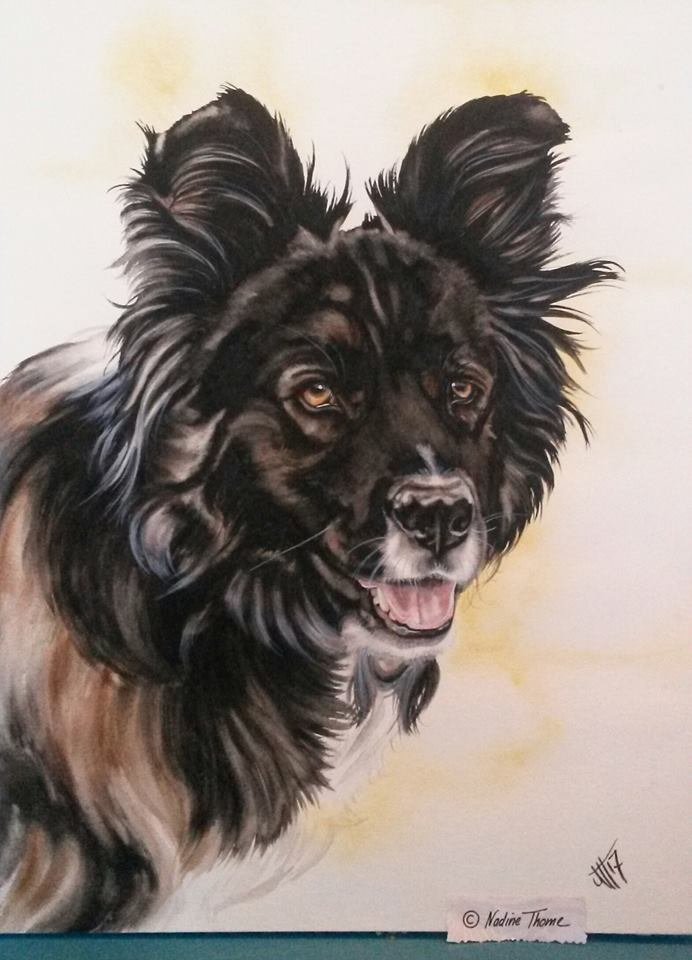 (Tala, commission)
I love painting dogs! I think that each animal is unique and special, and it is always an honour to portrait them.
I especially love painting their eyes. No idea why. :)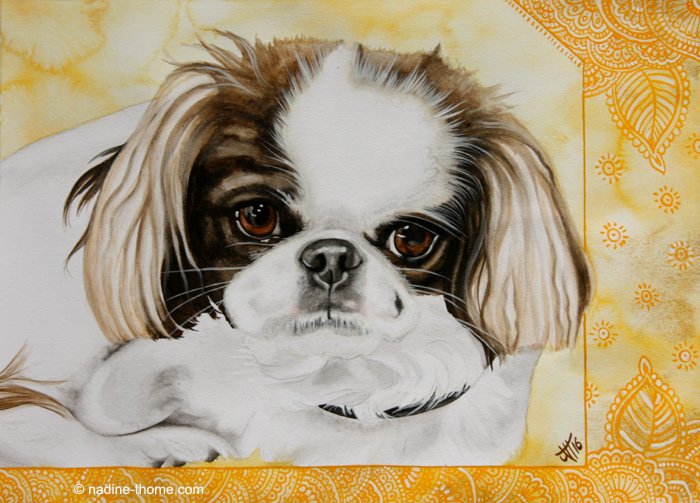 (Susi, commission)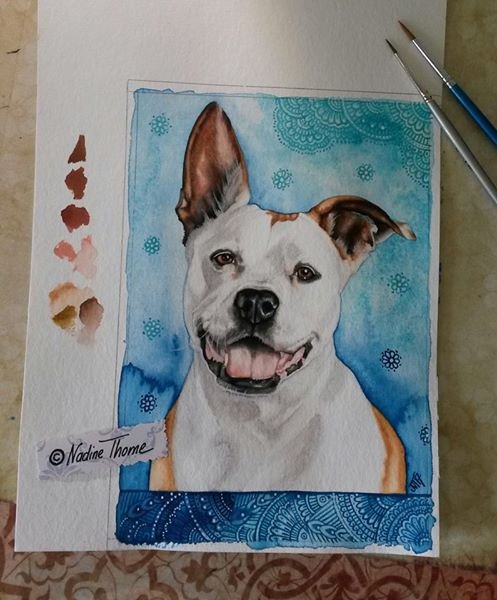 (Noa, gift for a good friend)
I don't believe that some dog breeds are more dangerous than others. I think it is all about how you treat them. Every dog deserves a loving family and a good home. If you think about getting a dog - adopt one! There are so many wonderful dogs waiting at the pet shelters worldwide. All the dogs we had in the past (almost) 40 years were adopted/rescued and we have never regretted it.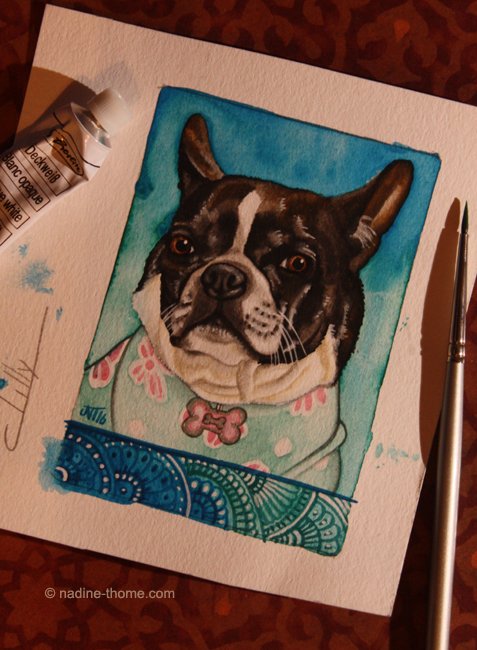 (Tilly, commission)
It doesn't happen often that I paint portraits with other paints, but this portrait of Jule is a pastel pencil drawing on black paper. This was a gift for good friends. Jule is a funny little Parson Russel Terrier :)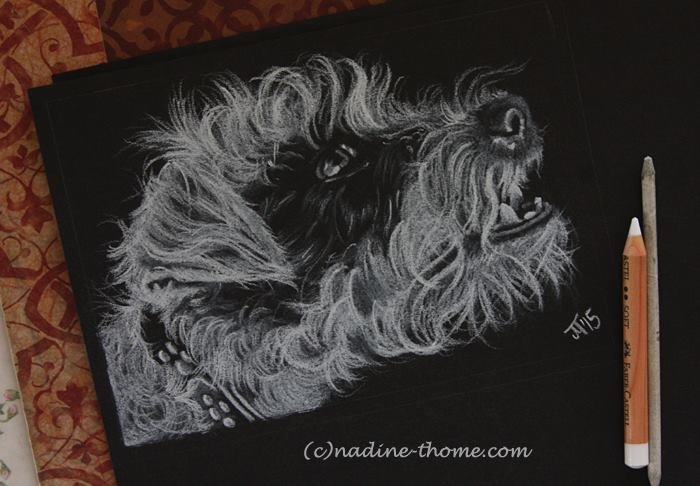 Wishing you all a creative & colourful week, and stay safe from the heat and the wildfires!
xxx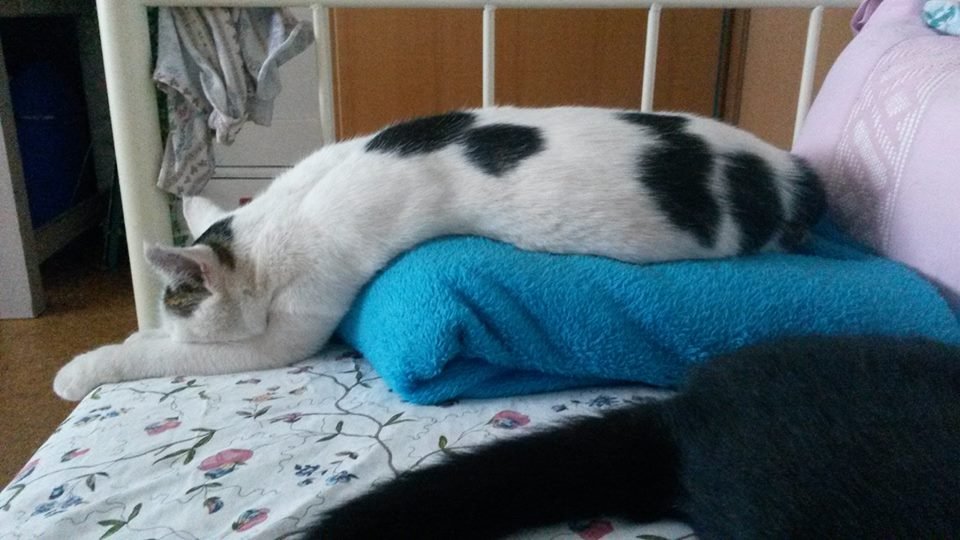 (Artist's melting cat... ;)
Etsy: https://www.etsy.com/shop/nadinethome
RedBubble: https://www.redbubble.com/people/nadinethome
Come follow me on Instagram... I've got unicorns... :D
https://www.instagram.com/nadinethome/