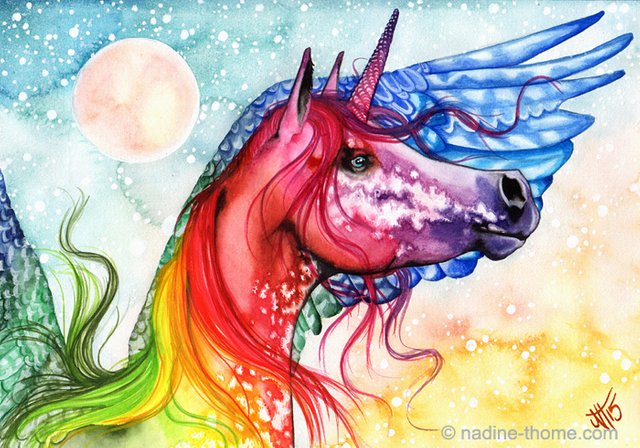 (Finja. Sold/Prints available on RedBubble)
Hello artlovers!
Wishing you all a happy and colorful sunday with my rainbow unicorn "Finja". :)
How do you choose colors for your art?
I often use color charts that can be found in nature. For example nudibranchs. Do you know those little, colorful sea slugs? They appear in so many different colors, it's unbelievable!
Actually there are many wonderful colors in our oceans. Just look at fishes, sea horses and corals. All very inspiring!
Here's a little nudibranch color chart: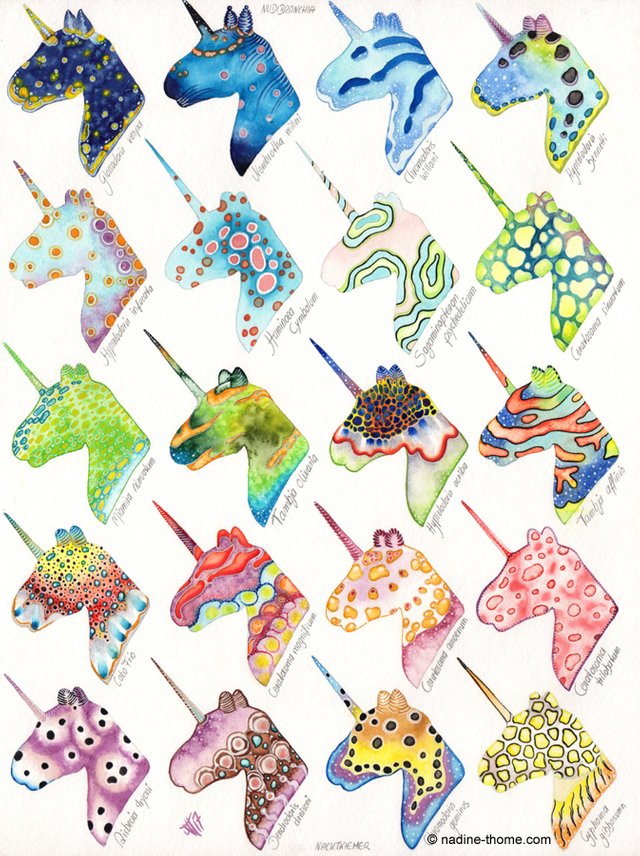 Maybe you can find a little bit of inspiration here.
Thank you for stopping by :)
xxx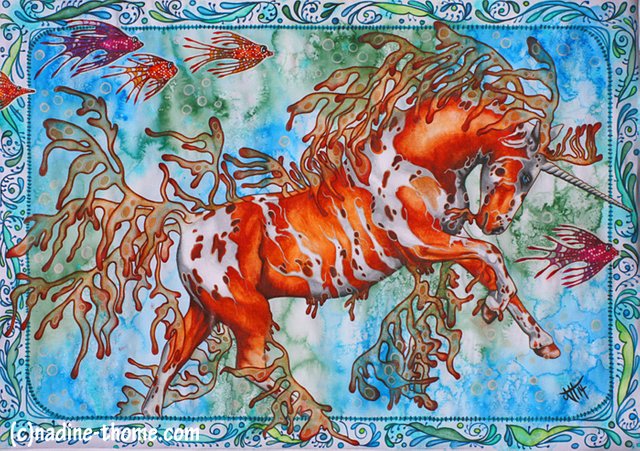 (Ocean Jewel. Prints available on RedBubble)
Instagram: https://www.instagram.com/nadinethome/
Etsy Shop: https://www.etsy.com/shop/nadinethome
RedBubble: https://www.redbubble.com/people/nadinethome