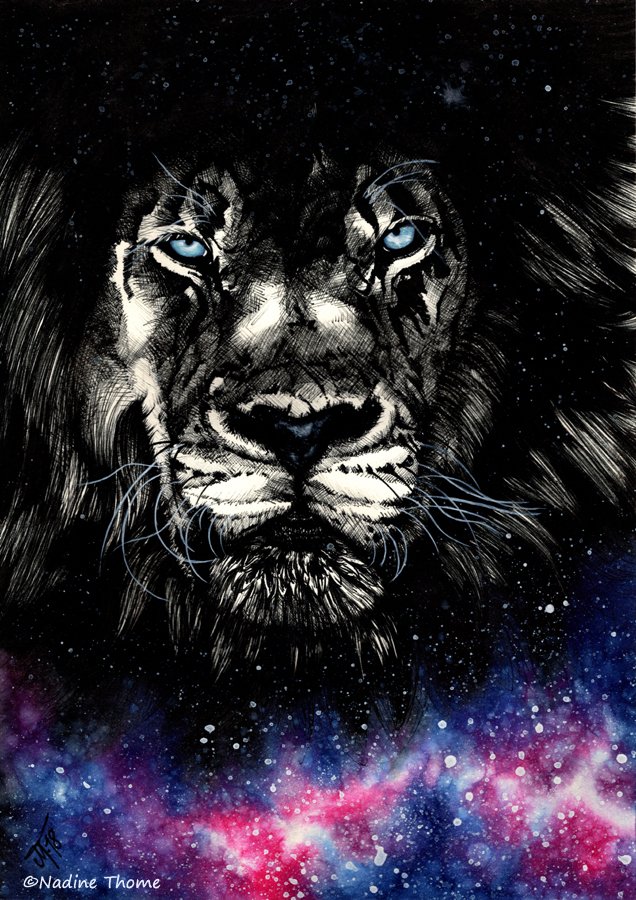 Good morning lovely people!
Just a quick post because I want to show you "Leo", my latest finished painting.
I know I wanted to finish my malachite dragon, but than this birthday gift came up...
However, I think I have to paint more lions. I just fell in love with these beautys.
He's got a few battle scars... but don't we all do so?! And isn't he still strong and proud?
Made with black ink (lion drawing) and watercolors (galaxy).
Wishing you all a colorful & happy day!
xxx
PS: Some - not so good, I'm sorry - WIP pictures for you ;)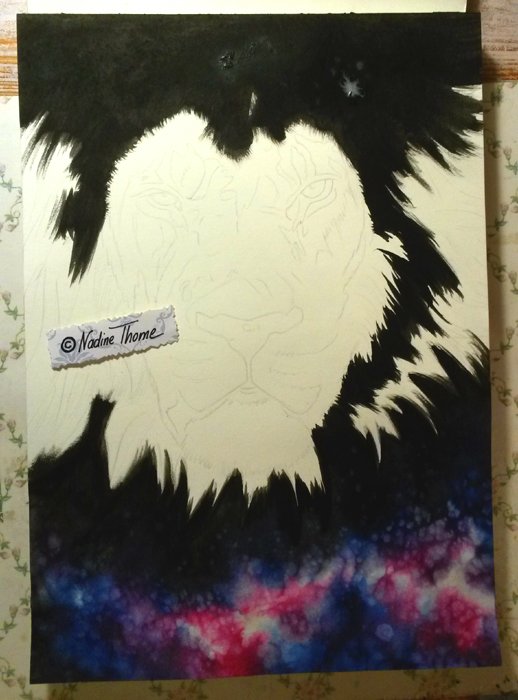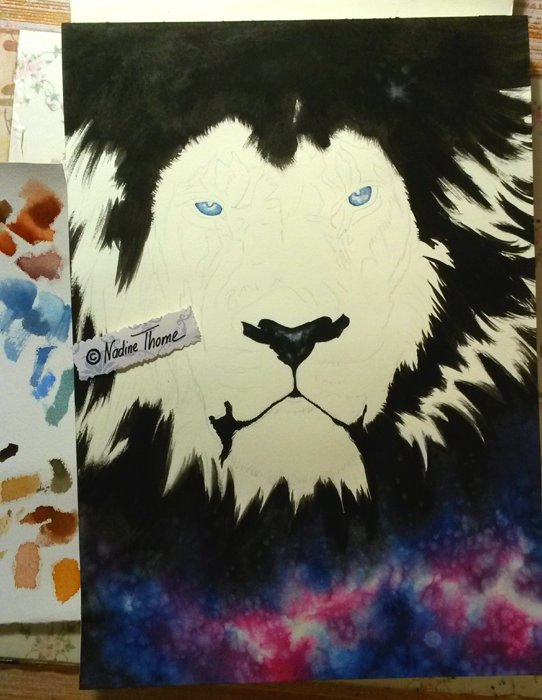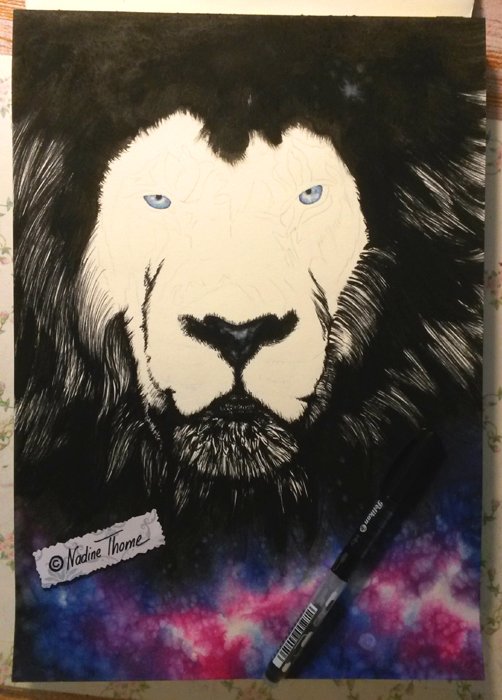 Instagram: https://www.instagram.com/nadinethome/
Etsy Shop: https://www.etsy.com/shop/nadinethome
RedBubble: https://www.redbubble.com/people/nadinethome