My Drawing Progress: 2017 - 2018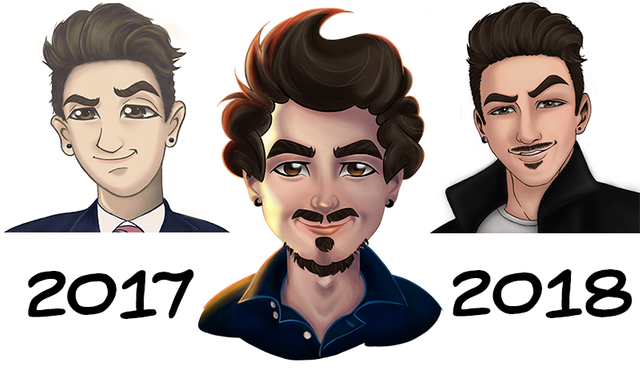 ---
Hi Steemians!
I have been gone for far too long! And it actually feels weird to me - writing
again. But after SteemFest 3 - I couldn't just not post again. So - this is it!

As I feel a little christmassy today - I thought that I might add some christmas dividers. (by courtesy of @rivalzzz)🎄

You might have seen that @therealwolf updated his profile picture today. As you know, he was the one - who encouraged me to draw again. And since his profile picture back in September 2017 was the first ever digital drawing of mine - I thought I might show you my drawing progress from back then to now.
September 2017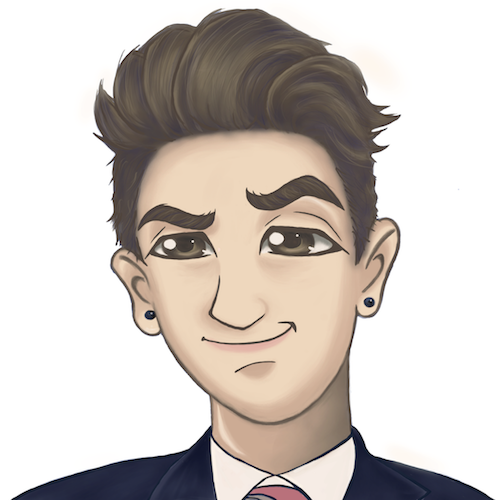 This was my very first digital drawing with my (ancient) Bamboo Tablet. And I still remember my struggle so vividly - although I do struggle with every new drawing. But back then it was really a pain, as I tried to figure out the how to's of digital art regarding tools, techniques and drawing itself.
Now looking at this picture I see so many flaws, that I almost feel ashamed about it. But … I was so proud - back then. So proud, that I actually finished it. And also honoured as @therealwolf used it for his profile.
---
April 2018

Doesn't he look so arrogant in this picture? 😅

I can't help but have a big grin on my face, while remembering how surprised many Steemians were, when they first met @therealwolf at SF3. Many of them thought, that he would be an arrogant elderly guy - based on this 2nd profile picture.

To be honest - that was exactly the impression I was "asked" to convey. Maybe not the elderly part - though.

---
September 2018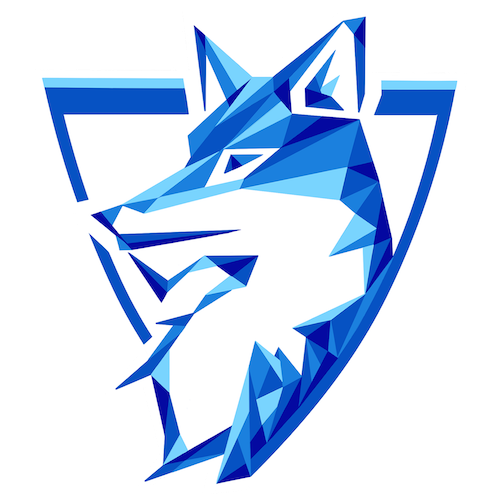 This polygon profile picture was created based on his request to have something, which is rather neutral and objective. But still professional and connected to the name @therealwolf.
It is the fastest one, which I created for him - so far. No comments, no extras, no further requests … just "Thank you, my dearest." 😉
---
December 2018
And finally the most recent one...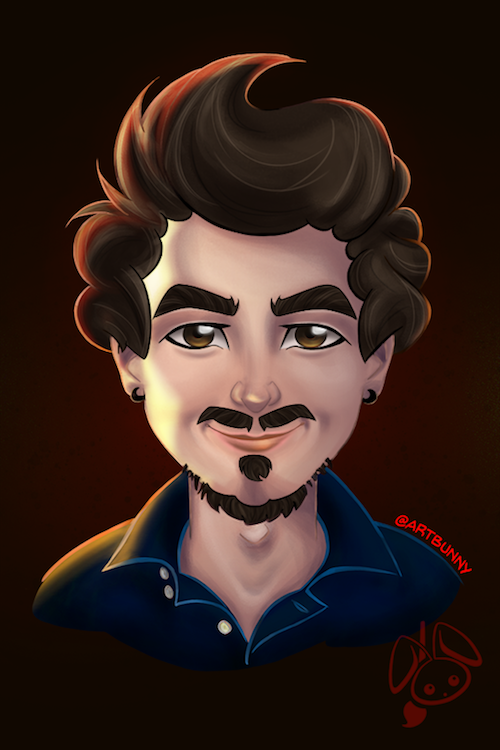 I don't even dare to tell you, how long it took - for me to finish this piece. There are so many versions - all of them different and similar at the same time.
After SF3 I wanted to post again - preferably at once. Right now and there. But I wanted the drawing to be appropriate, positive, bright, empowering or just perfect…
I put myself under so much pressure that I ended up to haven't post at all.
When @therealwolf asked me for a new profile picture I felt very insecure and pressured myself even more. Which wasn't his intention at all, so - after a while he told me that it wasn't urgent and that I could draw something else instead.
And guess what - just 2 days later he uploads his finished profile picture. 🙈

So - here we are. After over a year - I must say that there is still so much to learn. There have been highs and many more lows, but in the end I always had a big smile on my face when I endured the pain and keep on drawing.
Although I haven't drawn continuously - it still feels good to be able to look back on these pictures and see my own progress.
SF3 taught me, that there are so many amazing talented people out there. And especially here in the Steem Community. It would be foolish to just give up, only because the struggle grows with every new technique or effect or challenge or … whatever - you come across your life's journey.
"Never give up what you want most in your life - for what you want today."

Thank you so much for reading!
@artbunny 🎨🐰