Hi everyone - I am ArtBunny :)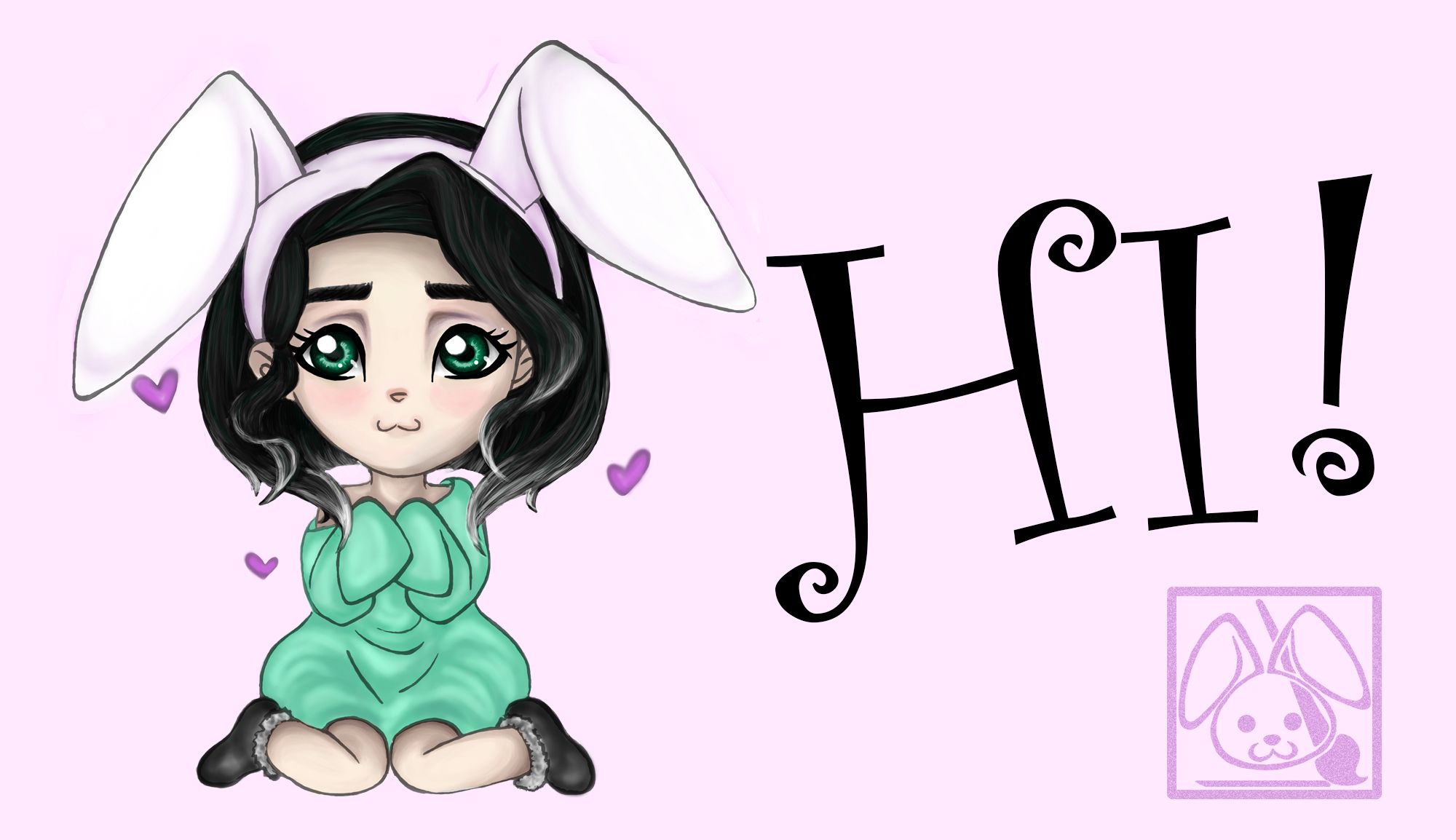 I am pretty new to Steemit and still trying to figure out, how things work here. Actually, I kind of stumbled upon this platform - as @therealwolf asked me to draw a profile picture for him. And to be honest - I was quite surprised to see all the impressive artwork, which you can find here.
So - here I am.
Clueless about the future, fed up with the past (well - at least jobwise) … and now determined to start something new and getting back to my passion.
ART.
After neglecting it for so many years, I finally pulled myself together and am trying to improve my drawing skills - both in traditional and digital art. I am a big fan of pretty much everything Disney and Pixar related, but was way too scared about the prospect to actually DO digital art.
Believe it - or not, but my first ever digital drawing is actually the profile picture for @therealwolf. He convinced me to give it a shot and it took me half an eternity to get it done. I am not even joking - I drew and deleted, drew and deleted, drew and pretty much deleted everything again. It was a nightmare … but somehow I did it. And it felt good. :)
It felt so good - that I decided to share my art journey with you. I enjoyed the fact to draw again and although I can only do it on the side, I will try my best to at least post once a week (prefereably on sundays - but we will see I guess.).
So - for my first post, I will show you the drawing process for my profile picture.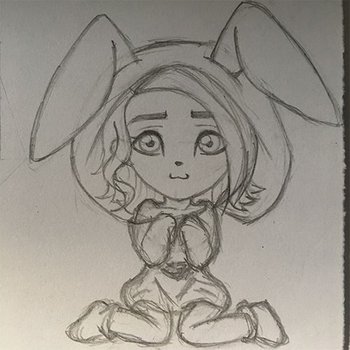 1.) I always start with sketching my idea on paper. Although to be 100% correct my first step is to look for some reference pictures - and then I start to sketch. Here you can see my rough pencil sketch, which I uploaded in Photoshop - as my first layer.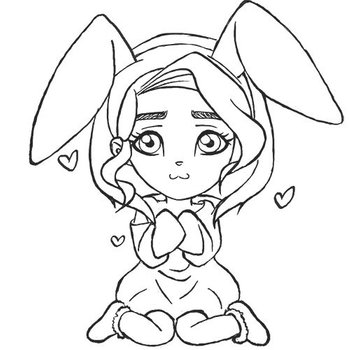 2.) Then I did the lineart on a second layer - and as you can see I changed the hair and ear-accessories for the final look.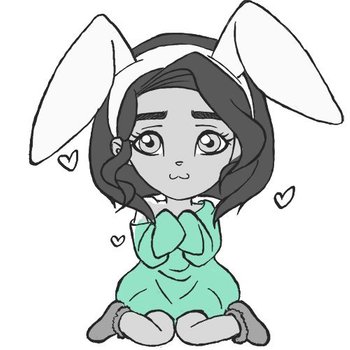 3.) In the next step I tried to do the base layer with the monochrome technique (for creating depth), where I blocked the value of the skin, hair, clothes and ear-accessories. But as you can see, I finally gave the dress a light-teal colour - breaking the monochrome technique…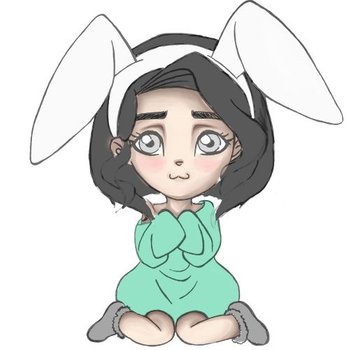 4.) After my glorious monochromatic colour blocking attempt, I started to colour the skin. Skin is one of the hardest thing to paint, as you want - or at least I want - to achieve smooth overall nice looking beautiful skin. It is mostly a matter of picking up colour and then drawing over it, picking up the colour next to it and drawing over it again, in order to create interleaved colour transitions. (I also tried the smudge tool, but I wasn't too happy of the result). For the finishing touches - I even tried to give her a little bit of blush.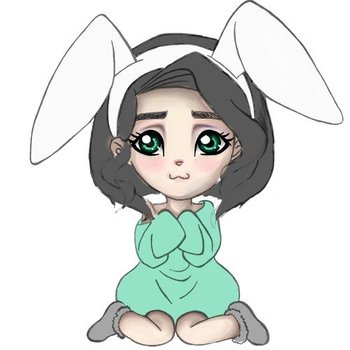 5.) Over to the eyes - and I have to admit, I love drawing eyes. In my opinion the eyes give the character her (or his) very own personality. "The Eyes are the Mirror of the Soul" is a quote that pretty much sums it up for me.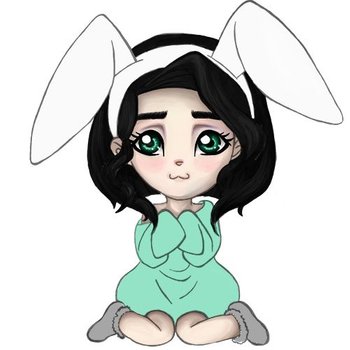 6.) Oh - and then the hair. I think - nothing gives me more headaches than drawing hair. I can't remember how often I already heard, that you are not supposed to draw every single strand - as it only look very messy and not like hair at all. I doubt that you can even see it, as everything looks kind of black - but I actually tried to give the hair some texture.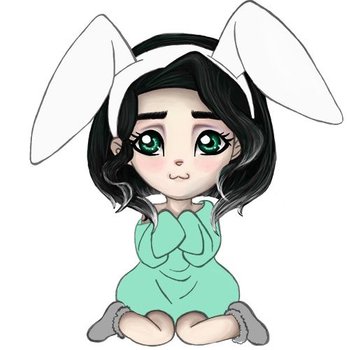 7.) In the next picture - we still are on the hair. Here I wanted to give it some balayage-style of look with black going into silvergray. I also tried to draw some highlights, but - well - comment below, if you think that it gave her more of a granny-kind-of-look.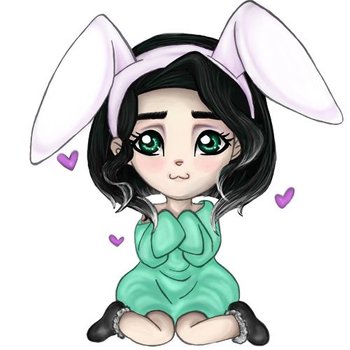 8.) Finally, I got to draw the clothes and ear-accessories. I do struggle with shading. As I find it quite difficult to determine, how much shading is necessary - in order to give the whole picture the 3-dimensional feeling. In my first attempts - everything was pretty dark, as I shaded mostly with blackened colours. But after looking at other pictures more carefully, I realised that it is not only the value that is important - but also the saturation of the shading colour.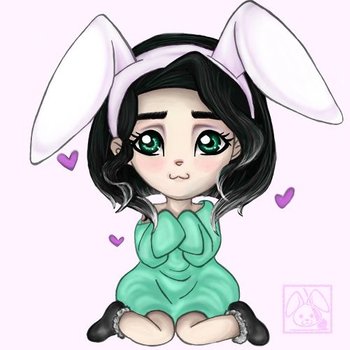 9.) And here, the final result - with a splash of pink in the background. Of course, I also needed my very own "artbunny-stamp" - like every true artist does. ;)
To wrap everything up - I did a little GIF, so you can see the drawing process more properly.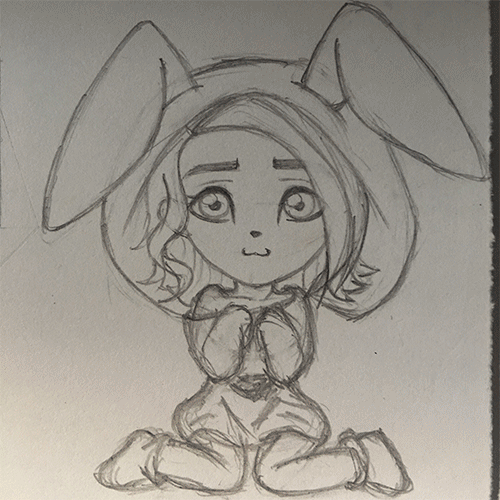 ---
So - here we have it. I hoped you enjoyed my first ever post. If you liked it, please follow and upvote. I will try posting every Sunday. :)
Thanks for reading - and I wish you a great start into the next week!
-ArtBunny-