Good morning to all dear friends!
Today I present a watercolor from the very simple subject, but always referred to an ancient era, the Middle Ages, as you know I love the ancient history as a teacher of art and history of art.
Today's subject is a brass bolt latch. The time that flows incessantly has not acted on its aesthetics, and the light that illuminates it makes it even more bright and alive.
Life represented by the small leaves of ivy that descend gently towards the bolt. I just want to point out the Crusader rivets that fix the bolt on the chestnut wood.
The veins of the wood symbolize the floating flow of time in life.
the central light assumes symbolic value on the resistance of the synergies of forces, nature and man that can cohabit forever.
I hope you enjoy my watercolor today and good Steemit at all!
---
---
Buongiorno a tutti cari amici!
Oggi presento un acquarello dal soggetto molto semplice, ma sempre riferito ad un epoca antica, il medioevo, come sapete amo molto la storia antica come insegnante di arte e storia dell'arte.
Il soggetto di oggi è un chiavistello con battente in ottone. Il tempo che scorre incessantemente non ha agito sulla sua estetica, e la luce che lo illumina lo rende ancora più lucente e vivo.
La Vita rappresentata dalle piccole foglie di edera che scendono delicatamente verso il chiavistello. Voglio solo farvi notare i rivetti crociati che fissano il chiavistello sul legno di castagno.
Le venature del legno simboleggiano lo scorrere fluttuante del tempo della vita.
la luce centrale assume valore simbolico sulla resistenza delle sinergie di forze, natura e uomo che possono coabitare in eterno.
Spero che il mio acquarello di oggi vi piaccia e buon Steemit a tutti!

title: the measurement of time
technique: watercolor on paper
size: 58x20cm.
year: 2018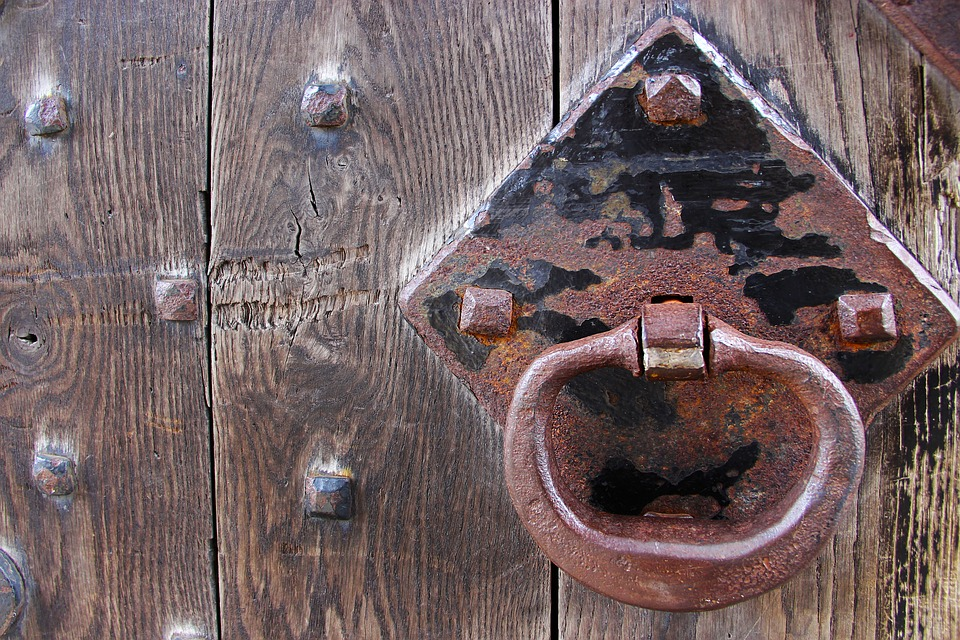 image from https://pixabay.com/