Sometimes You Don't Have Time, But You Need to Keep Practicing!
This is my current status lately.
---
Indeed it is, I've signed a NDA for few of the projects I am lately and I can't really share what I am doing most of the day. Yet it is looking awesome and for sure I will be able to show you all together at the end of the project.
Unfortunately it will probably be in a long time from now.
So at the moment let s just stick to some practices to keep the flow. Let me show you some things I've been working on to get better at design.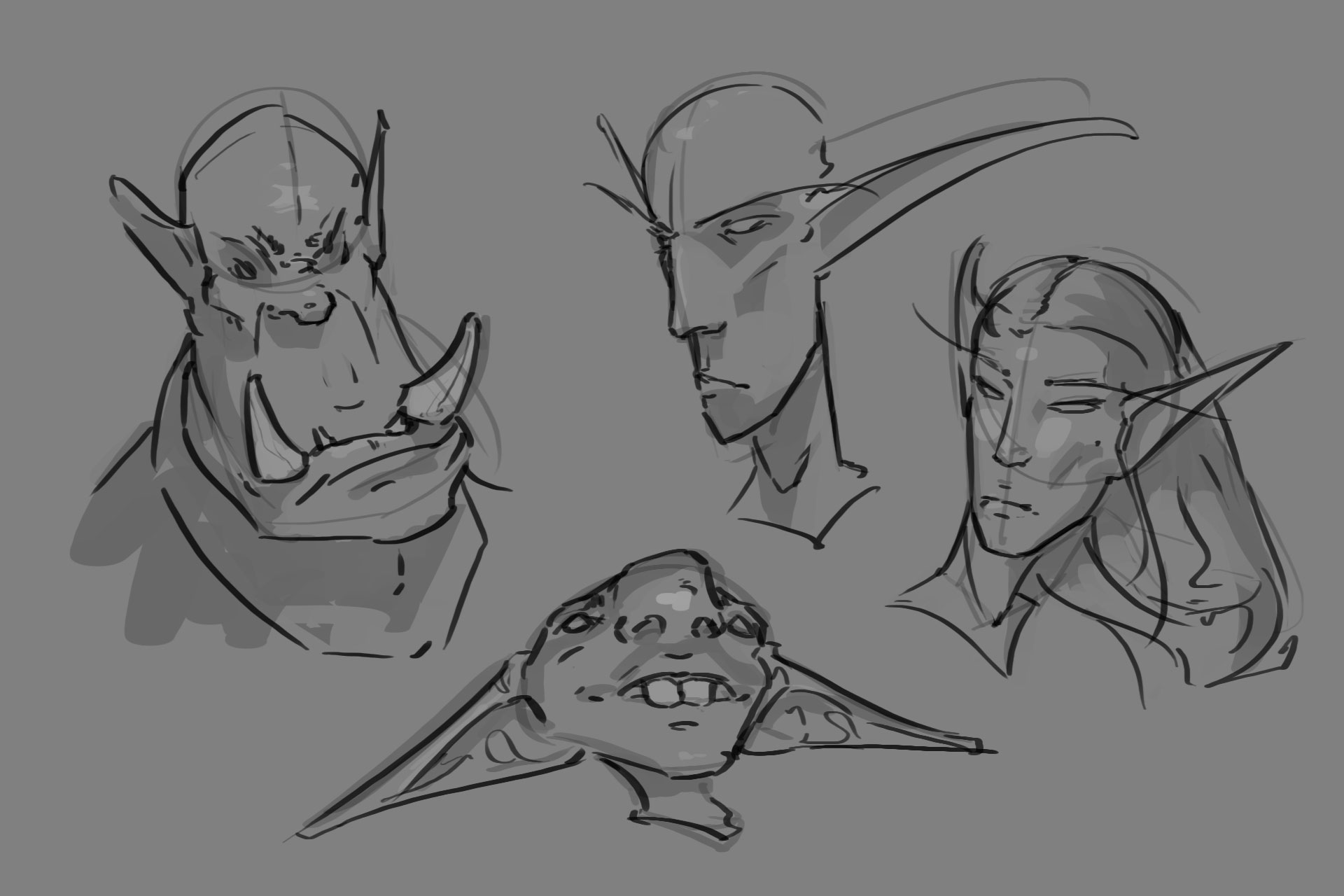 Since I realized that design was a subject that I was REALLY missing, I decided to put an extra eye on that. This opened the doors to me (and the windows and everything) to a new realm of possibilities...
...I didn't only got better in my whole spectrum of arts but I also realized what was the thing I enjoyed at most:
organic assets.
Say, character, structures, plants, everything with organic shapes. I always had that feeling biting my ass, but since few months ago I realized that it was really for sure that this was the way.
This was also a great relief since I always struggled into which direction I should go by being specialized in arts. And this is really good also because it allows me to "laser focus" on one thing, and one thing only. So I eventually use less energy (which is a lie, because I use even more to get even BETTER than I would naturally and eventually get) to get to that place and goal and be better at it than the average. Which I hope I am already. I dunno D:
Still, too many unrelated words, let's go back to the exercise!...
Since I know that organics and characters are my thing, there is mostly one thing that relates to the design in this case: PROPORTIONS.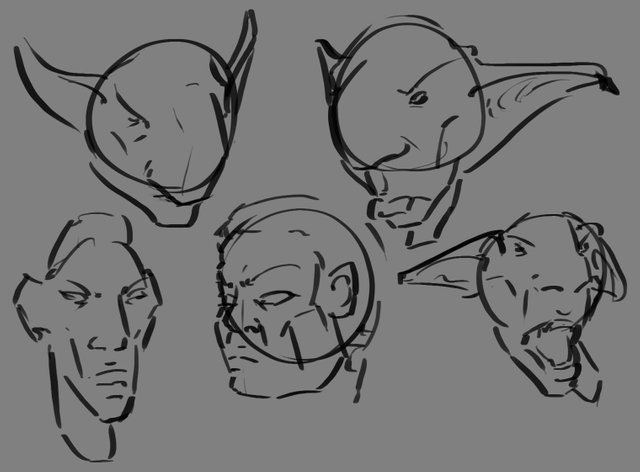 These bastard good and bad looking are everywhere and it is actually the way that humans measure. We establish relations between features and this is the way we create proportions. Once again: Proportions themselves are relationships between objects and features.
This is why I decided to go wild some some time ago and start trying things that I haven't seen before been tried. Probably some crazy loco like me already tried them, but here we go and let me show you what I mean...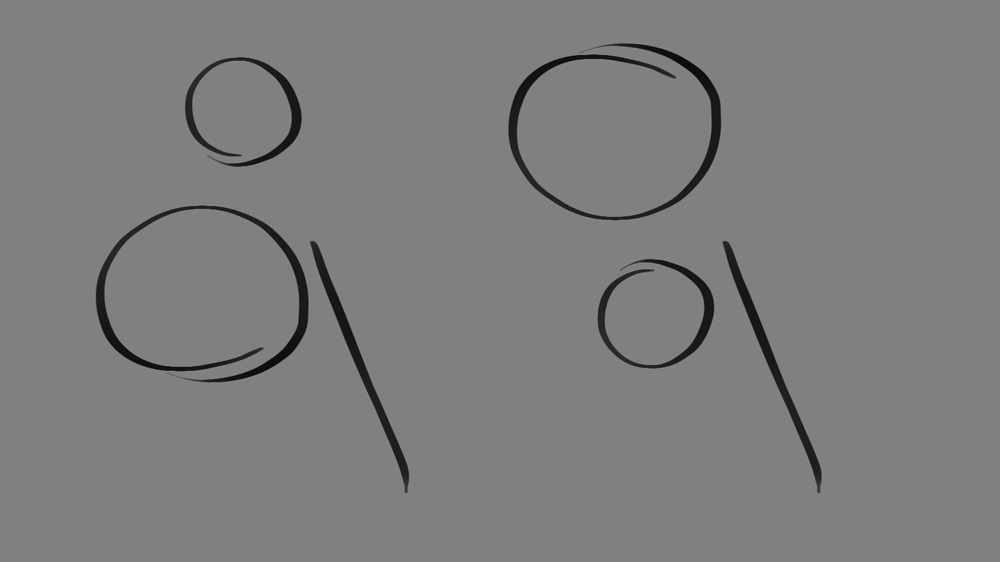 ...Even tho' the quality of this is not the best, this is mainly because of a lack of time (Probably writing this post is taking me more time than what took me to do these studies lol). But here you can see a clear example of exploration for proportions:
These circles I did as a base with a stick (that represents later the direction of the neck) are the stablished proportions between the lower head (or jaw) and the upper one (or crown). The rest is just improvisation and adaptation of the features to the base drawing.
This way we make sure that our brain understand the processes of creation for new features that we previously didn't know. Which means that we will also explore possibilities that weren't there before and maybe we will end up creating something absolutely new and original. Something very needed in the industry of arts these days.
So what are you waiting for? Go and make some practices and share them with me!!
Thanks a lot for your support and I see you in the next one!
---
---
(All the images are my own creation and therefore I own their rights)
---
---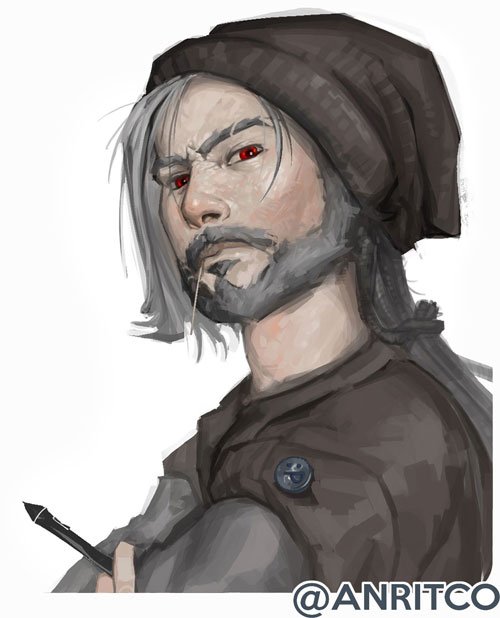 I always try to listen to the ideas of my fellow followers to improve my posts and to give something back to the community... therefor: What would you like the next posts to be about? What should I talk about? What kind of painting? Would you like some tutorials about arts, about cooking? Maybe some fresh gaming broadcast? I would love to know!
I apologize if I don't reply to your message. Sometimes I can't find enough time for it. But you can be sure that I will read it!
Bye!