Hi Everybody !
Mario Bros was always a game that I liked, mostly because of the art. How they solved so many problems with a bunch of pixels.
(All the images are my own creation and so I own the rights of them)
---
Even tho' I haven't play it too much, I really liked it. I always been more a RPG player, so the arcades never been too much my thing. But this fellow was always an icon for the gamer GIGANTIC community.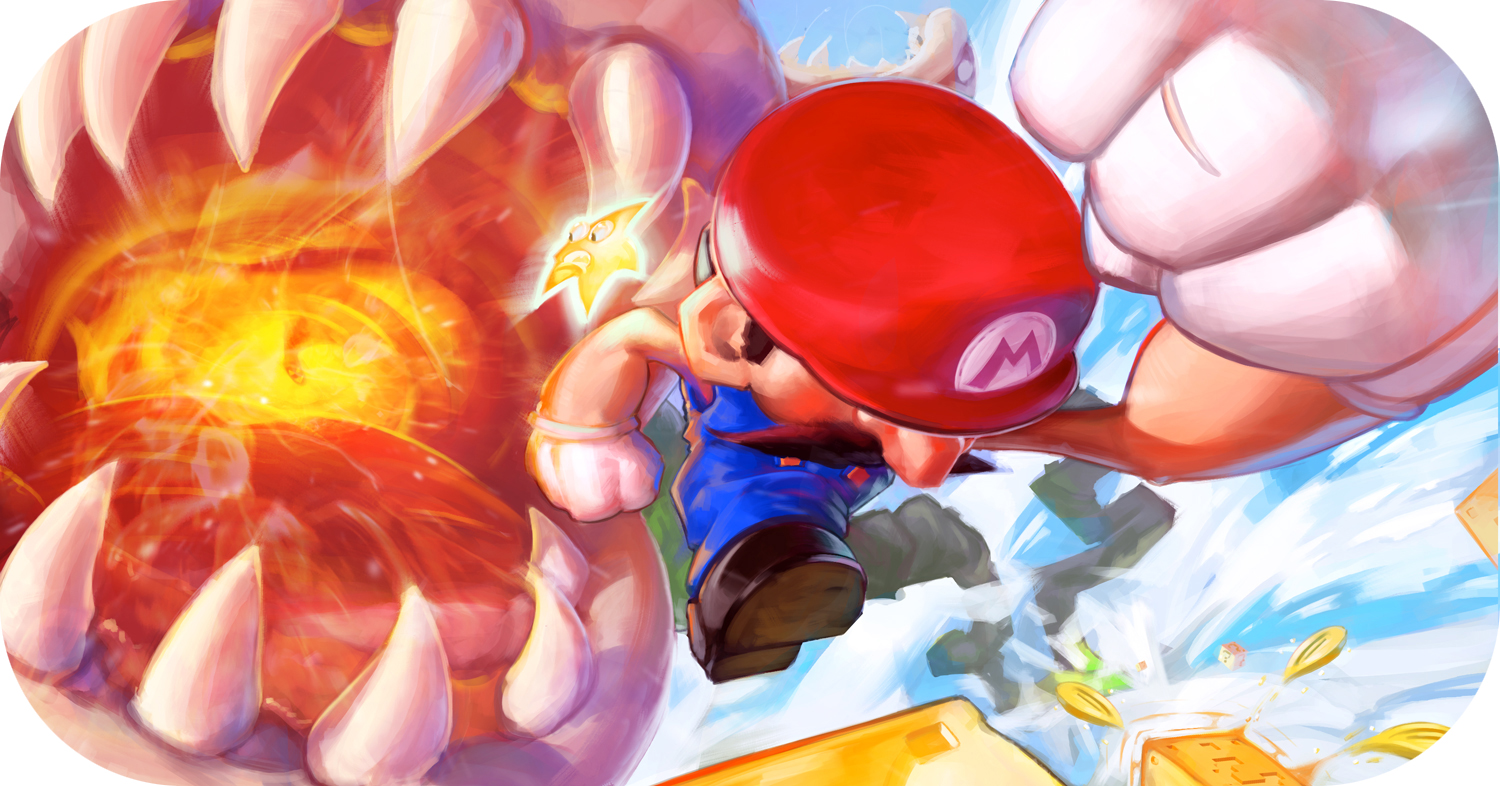 I didn't really know what to do this time, not even what design or idea I would come up with.

So it was time for finding the style by... SKETCHING!
Not very complicated, started from general shapes and ideas I had on mind. Sketched them rapidly and without detail, and then just cleaned them finding new shapes! I think they deserve a to be painted appart, since they look pretty original (despite of the fact that it's actually based on Mario Bros Franchise character =).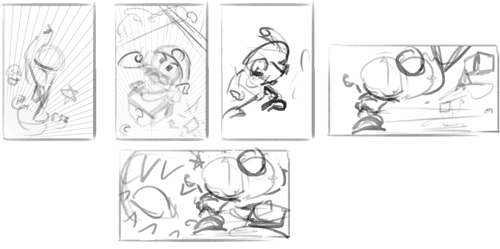 Since I wanted to base this concept into an illustration with a very vertiginous feeling, I doodled few different thumbnails for looking for a rough composition.
After doing few of them I found the idea (even tho' I should've done like 100, but i am a lazy bastard.
I rapidly decided for that fellow at the bottom. I could say that I had it already all solved inside my head. Not too much the colors and another mistakes that suddenly appeared. But the general idea was already materialized in my eye.

After these thumbnails I took the chosen one and started adding some information, plus cleaning after defining the shapes and make a more precise use of the space once there.
I ended up with a very nice line-art (not that nice) that worked pretty as a guide for the colors and shapes. It also came out super vertiginous, just as I wanted !!
But I must say that the design of the character came out super different than the one I've chosen... I am not really happy with that.
And it came the time to add the colors !
I started with a base for each element and a base flat color to start materializing the ideas in my head. Then added some shadows, corrections, highlights.
That background with the plants coming from a grass was shutting down the vertigo feeling and making some weird things with the colors and so on the composition. So I replaced it with a whole blue sky for working in contrast with the red of Mario and golden boxes
I also added some pictures of smoke coming out from the foe mouth to give it the feeling of heat. Because as far as I remember this plant-guys used to spit fire.
---
---
Following the advice I received to not make the posts too long, I decided to cut them right here ;)
Also I wanted to share with you that I will probably be developing these concepts just as a fanart, and another Nintendo epic characters such as Bowser, Link, Metroid, Donkey Kong, etc.
What do you think? Do you like the idea? =)
Thanks a lot for your support and don't forget to have a nice day ;)
Bye!