Tuscany/Plovdiv summer. It's a lucid summer! This oil painting is inspired partially by Tuscany and part from another old beautiful architecture from Plovdiv,Bulgaria. I mixed the architecture of this two places in one. I find similarities between Tuscany and the old city of Plovdiv.The painting it's inspirational mix from Tuscany and the old Plovdiv where I grow up. It bring to life so many memories Plovdiv is one of the oldest cities in Europe. It is claimed that the city is a contemporary of Troy and Mycenae, but it is more ancient than Rome, Athens and Constantinople.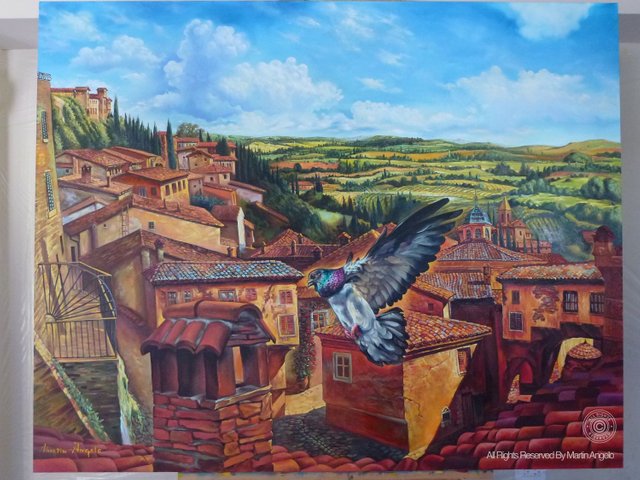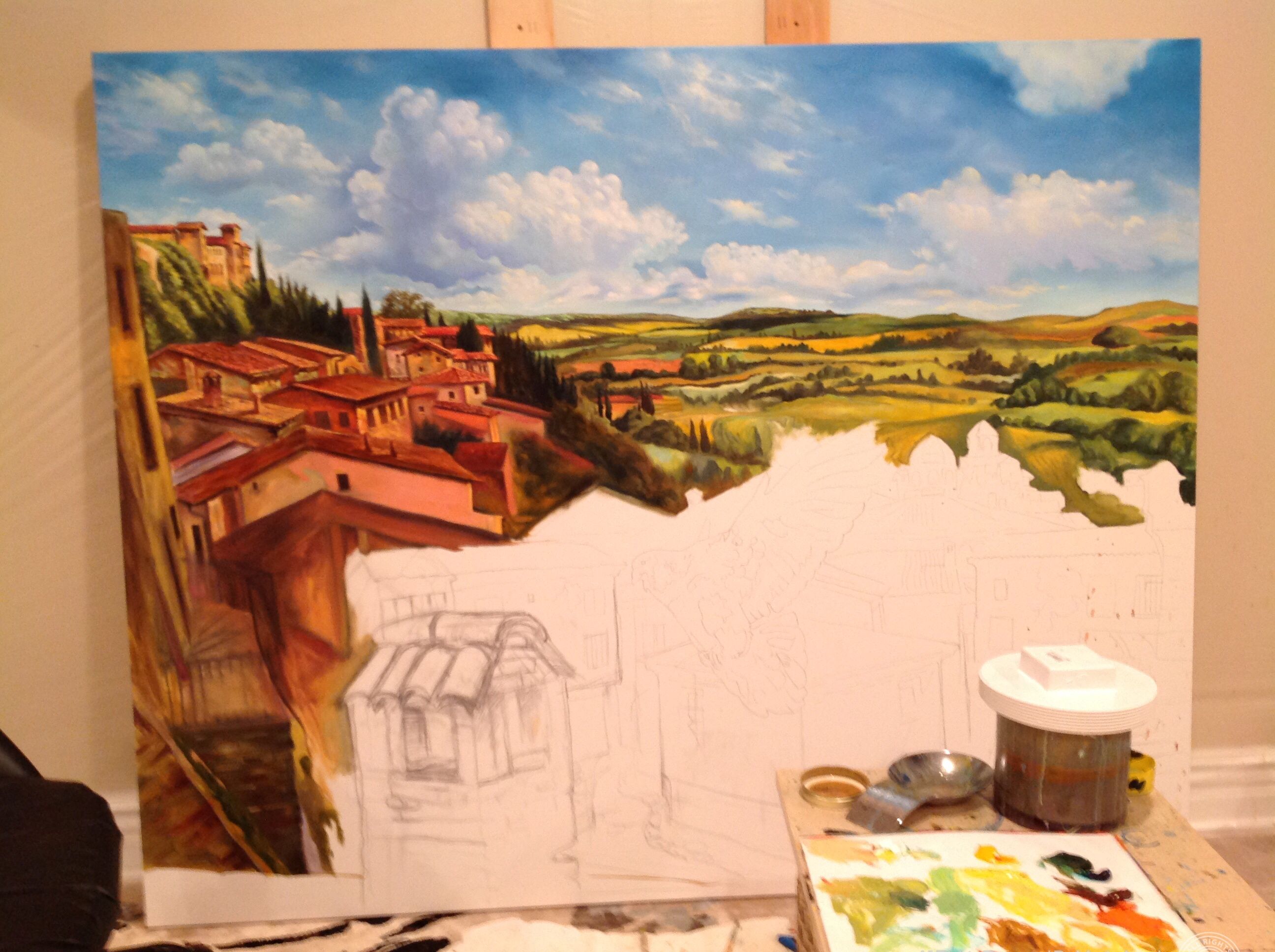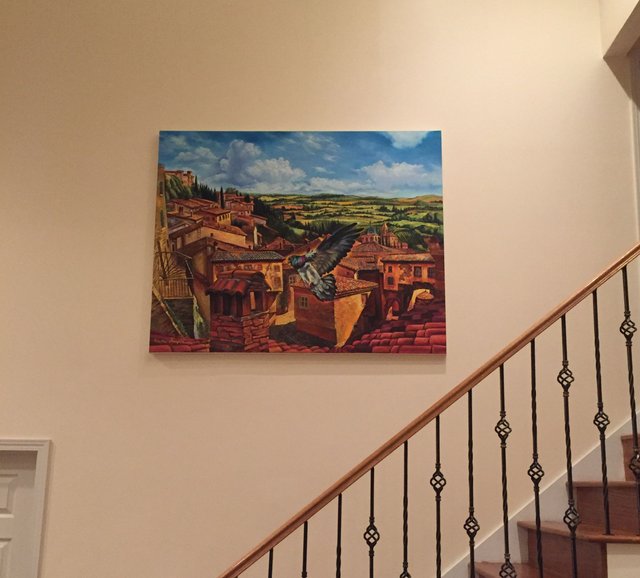 I hope you enjoyed it!
Follow me if you want to see more of my art! Thanks Steemians! RESTEEM.
I appreciate your comments.