Hello dear friends Steemit! 
My Lyalya tried very hard to take a picture that you liked  😻
Sometimes I do not understand why my rhythm of life is either "lying down and not moving" or:
🔻 Develop, print out the cards
🔻 You must hold a master class
🔻 orders for a portrait are all necessary
🔻 order on a huge canvas with oil
🔻 implement your ideas
🔻 you need to increase the tiger (how much can it be)
🔻 In the hall you have to stomp
🔻 no one canceled the studies, the institute, the practice report, the work at the elections, the kitchen garden, the preparations for the winter and cleaning in the apartment.
And as a law of meanness: the whole free August - only one order, occupied in September - already five, and on large formats 🙈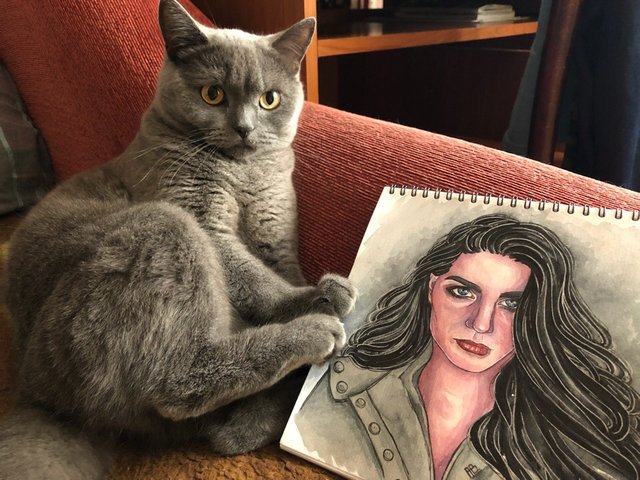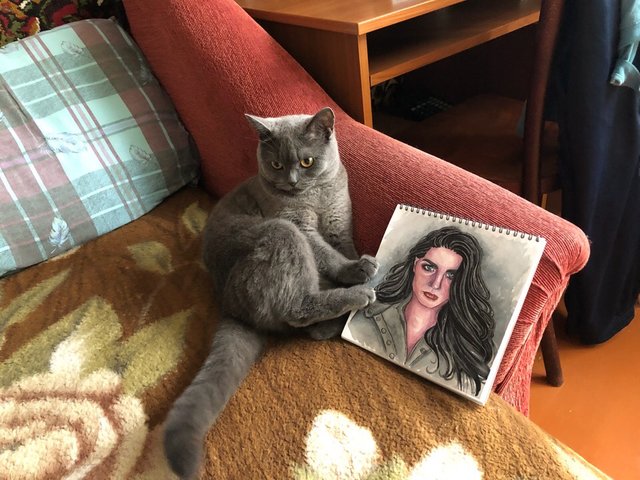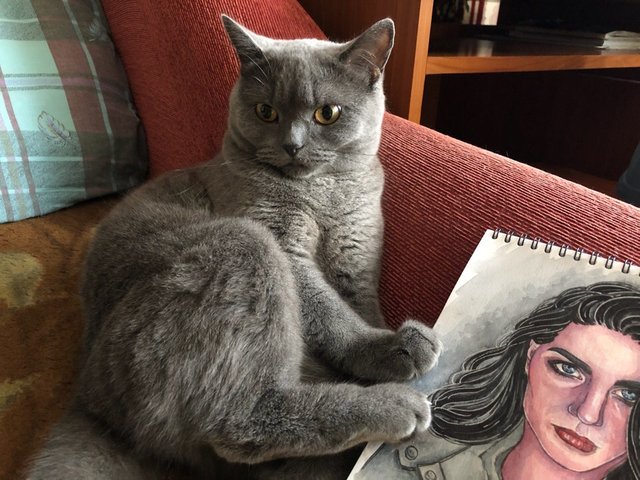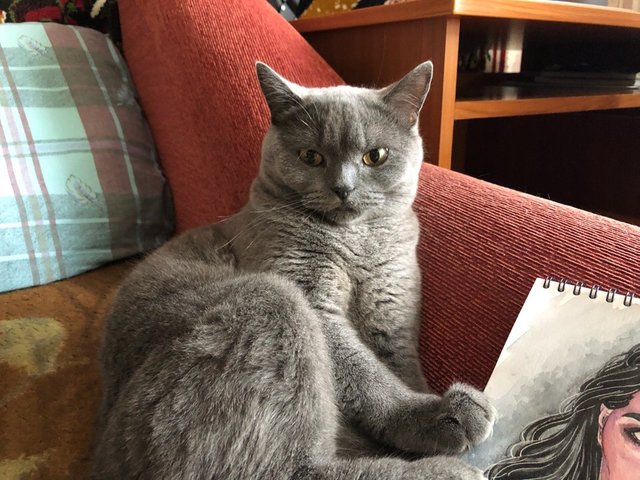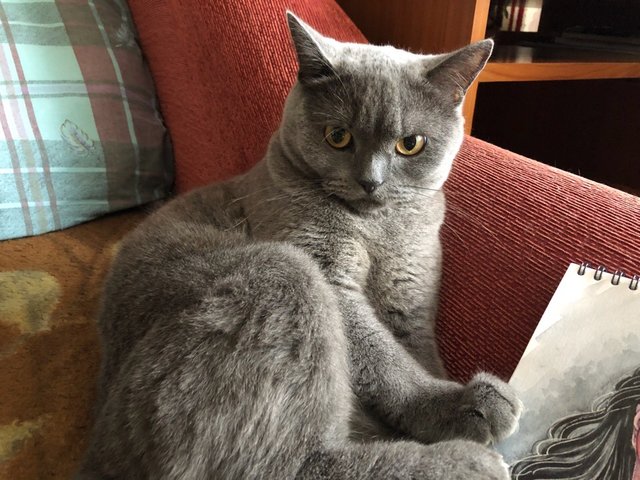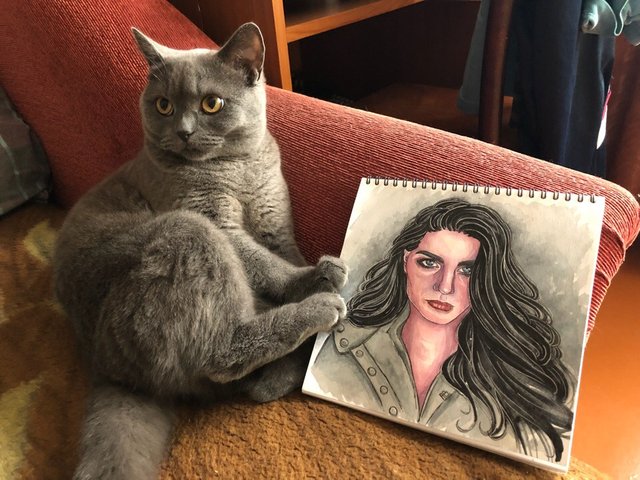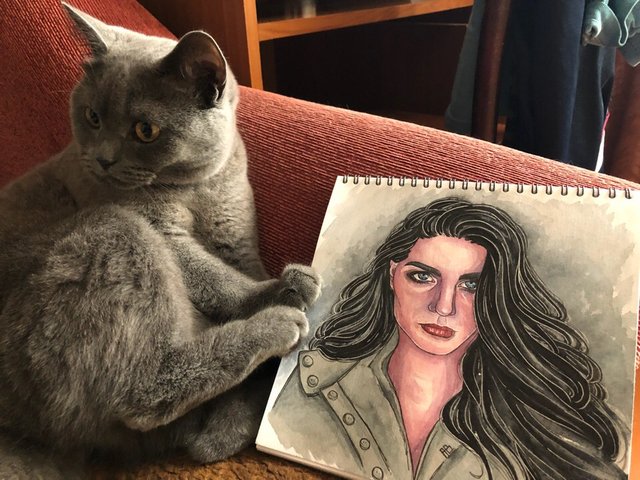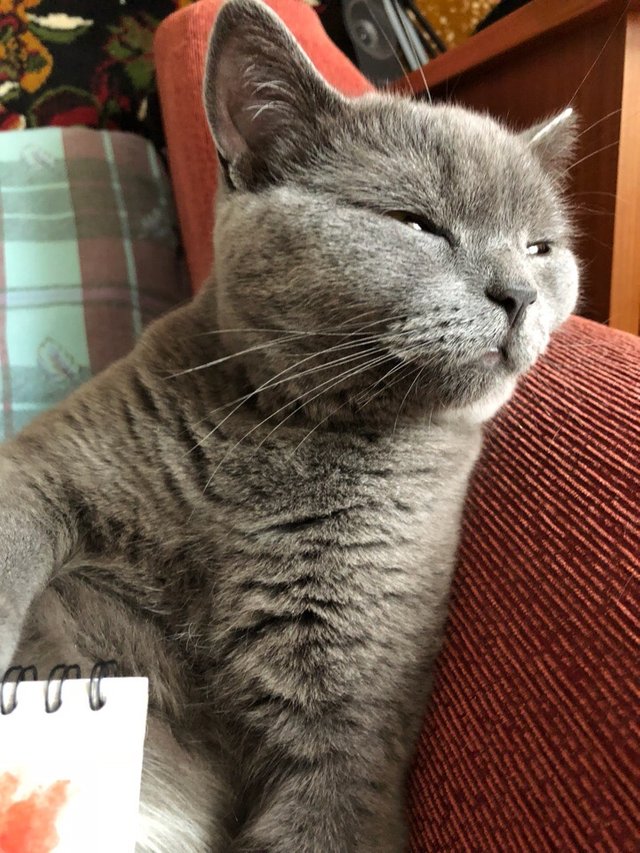 Привет Стимет друзья!
Моя Ляля очень старалась сфотографироваться что бы вам понравилось
Иногда не понимаю, почему мой ритм жизни либо «лежать и не двигаться», либо:
🔻 открытки разработать, распечатать надо
🔻 мастер-класс провести надо
🔻 заказы на портрет все сделать надо
🔻 заказ на огромном холсте маслом надо
🔻 свои идеи реализовать надо
🔻 довышивать тигра надо (ну сколько может лежать то)
🔻 в зал топать надо
🔻 при том никто не отменял учебу, институт, отчёт по практике, работу на выборах, огород, заготовки на зиму и уборку в квартире.
А в качестве закона подлости: весь свободный август - всего один заказ, занятой сентябрь - уже целых пять, да на больших форматах 🙈