Long, but worth it!
Even the most beloved occupation can get bored with time
Once I had this - I so sketched that I was even bothered with this matter, and I abandoned everything for a couple of months. 
Then I had to force myself to do something at least 😫
The skills were forgotten and the pencil did not obey
Taught by bitter experience, I now always take breaks, for example, on embroidery or books 😌
But I must draw at least an hour or two a day 💖  It seems that time will always be short. 😣 
I decided to distribute free days for drawing and embroidery. In the end, both move extremely slowly 🙈 
Now if you could not sleep, it would be much better 😂 
Tiger 💖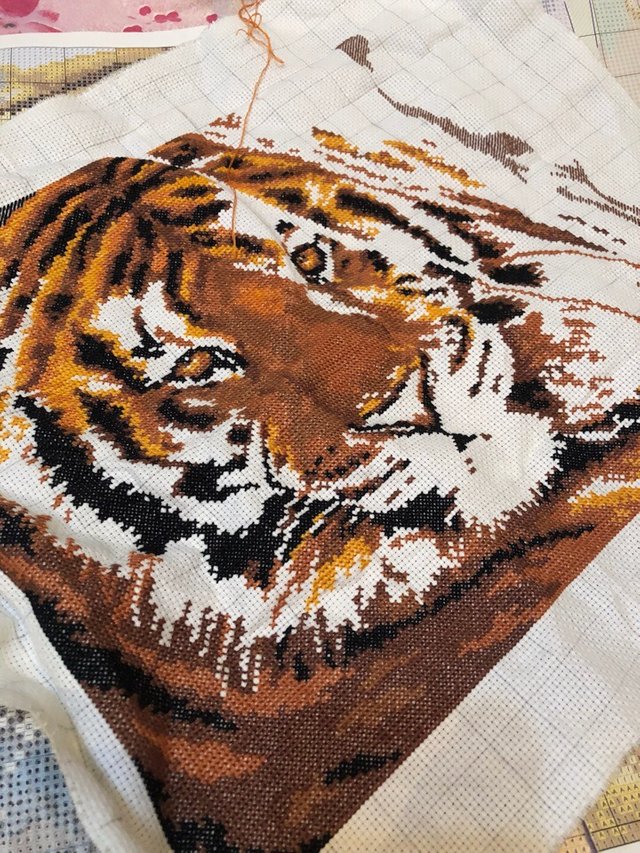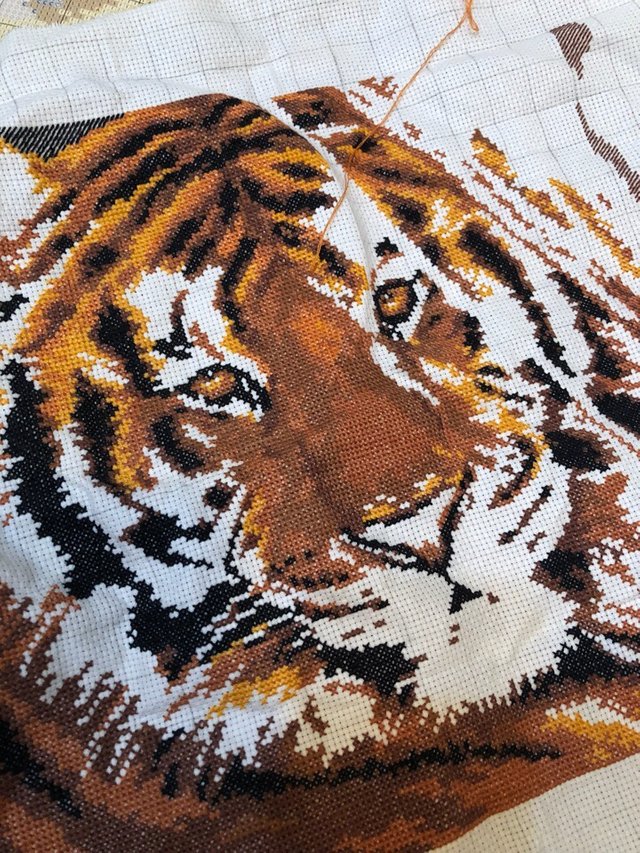 Долго, но того стоит!
Даже самое любимое занятие со временем может надоесть🙈
Однажды у меня было такое - я так зарисовалась, что мне даже надоело это дело, и я забросила все на пару месяцев. 🤷🏻‍♀️
Потом приходилось силой заставлять себя сделать хоть что-то 😫 
Навыки забылись и карандаш не слушался😒
Наученная горькими опытом, я теперь всегда делаю перерывы, например, на вышивку или книги 😌 Но обязательно хотя бы час-два в день рисую 💖 
Кажется, времени всегда будет не хватать 😣 
Решила распределить свободные деньки и на рисование, и на вышивку. В итоге и то, и другое двигается крайне медленно 🙈 
Вот если бы можно было не спать, было бы гораздо лучше 😂