Blocking in:
I thought I would show you how I kick things off in the studio with my blocking in process. There is a pretty hefty design process that precedes this.
With blocking in, the idea is the we get the whole image down quickly. In one sitting we can really gauge if the composition and colours are going to lead to a winning piece, or not. I like the instant gratification and satisfaction form this part of the process.
So, what are we working with? I snapped this picture down in Yallingup Western Australia. Thoroughly inspired, I just had to make a painting of it!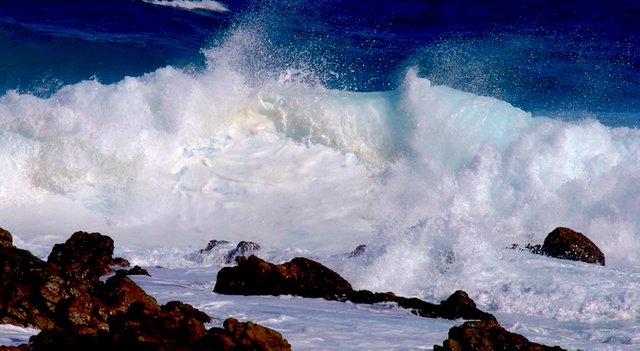 Here I have a birch panel. I'm loving circles at the moment.
This will be the first time I have painted on this shape and already I enjoy the composition the way it sits in this space. Often the shape of the painting can really determine how the work is read, and here it gives it a bit of a modern context.
Maybe it's just me.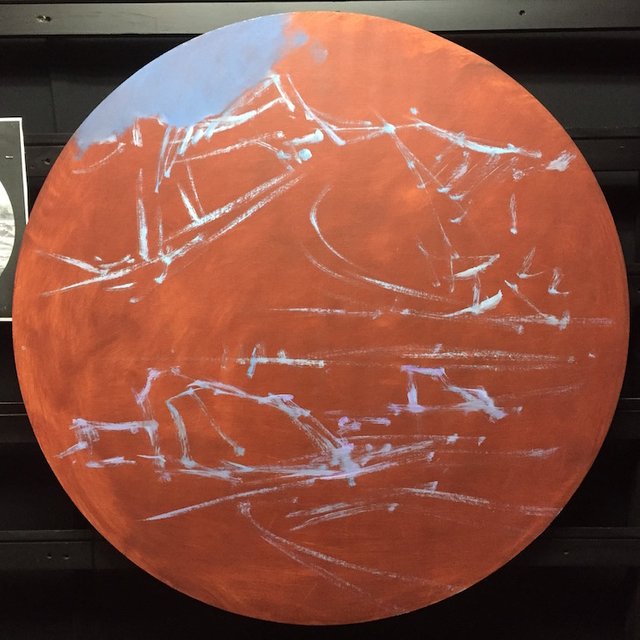 I always start with a toned background. I use burnt sienna as a base. This rich red earth colour will give vibrancy and vitality to the subsequent layers. It's a little trick I learned from observe Constables paintings closely.
My first lines are a combination of Cobalt Teal, Titanium White and Quinacridone Magenta. These colours I combine with Liquin original to make a smooth pale colour. I brush it on loosely with a "Comber".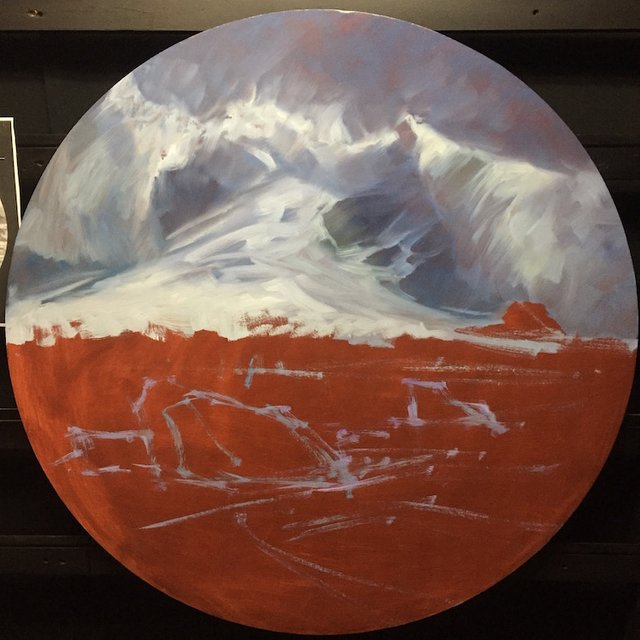 Starting with whatever is furthest away in the composition I work my way forward. This is a wave on a typical grey day. It's front lit from a parting in the clouds above. The palette is pretty neutral and I have allowed for a little more blue to come through the water, given by Pthalo blue. This is a great colour for achieving a bottle green effect.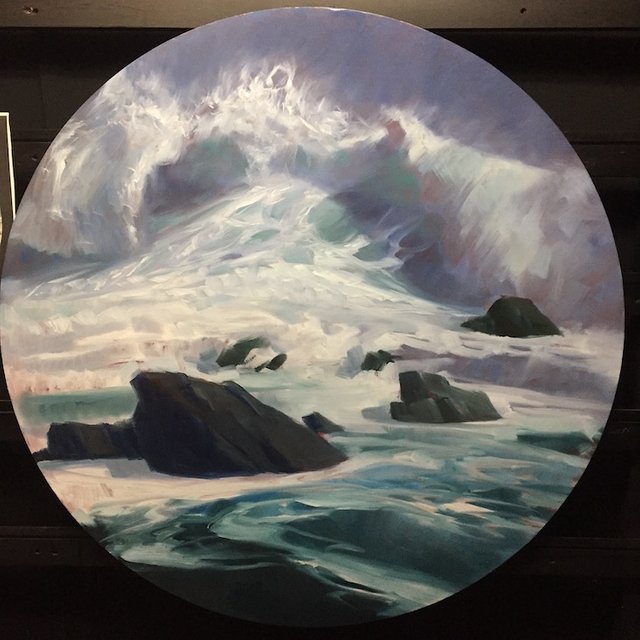 I bring the painting right to the foreground and loosely block in the shapes of my rocks. These are painted swiftly using a angle or wedge shaped brush. This shape is handy because of the control you can get with your mark making. I increase the saturation towards the foreground so that it brings the image towards the viewer.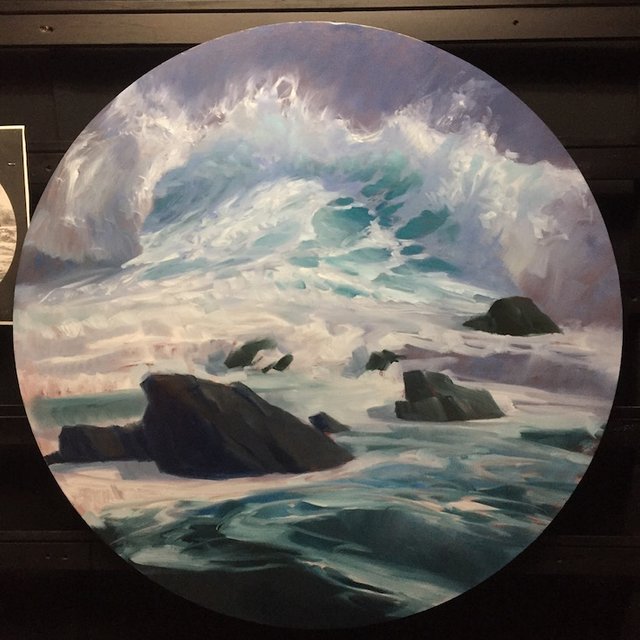 With a little more control and precision I rework some of the colours in the breaking wave, to achieve a bit more of a glow. I am using plenty of Titanium white here with a smidge of cobalt teal and Pthalo green.
As I will be layering over this painting with plenty more detail, I make sure to brush down any high points that may get in the way later. The Liquin will dry overnight, ready for tomorrows session!
I'll share part two with you when I have got stuck into the "modeling" phase!
Hoped you enjoyed!