Native Americans draw andreasalas collection
They are the original inhabitants of America and their descendants who maintain their culture. It seems to me an extremely beautiful and interesting culture, although what we know about them is that their culture suffered a lot due to colonization. We have to admit that they are great warriors, spiritual and strong people.
I leave this drawing for future aspiring tattoos that like the Native American culture.
Native Americans

Son los pobladores originarios de América y sus descendientes que mantienen su cultura. Me parece una cultura sumamente hermosa e interesante, aunque lo que sabemos de ellos es que su cultura sufrio mucho por la colonizacion . tenemos que admitir que son grandes guerreros , espirituales y fuertes personas.

les dejo este dibujo para futuros aspirantes de tattoos que les guste la cultura nativa americana.

TRANSLATION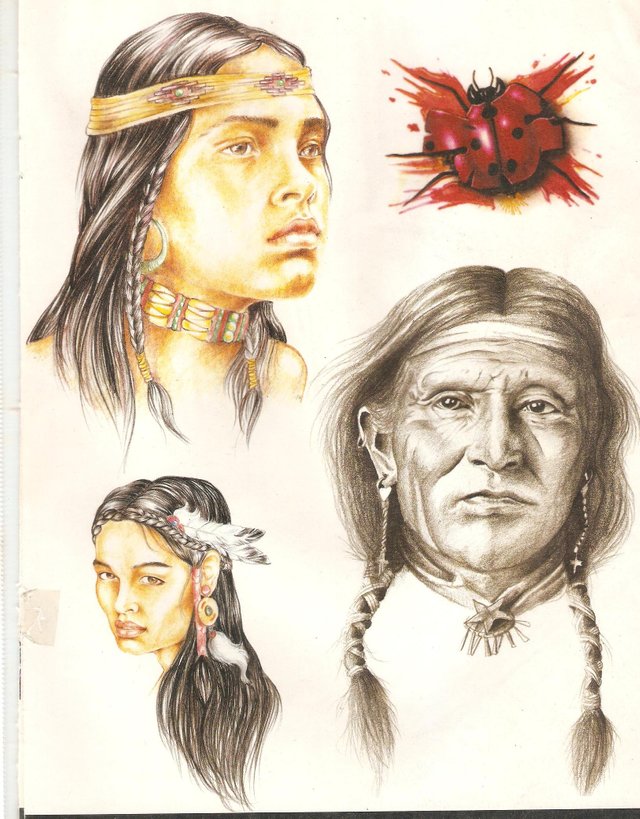 I hope you like my post about tattoos drawings @andreasalas here <3